It looks like LG is looking a few steps ahead with its rollable smartphone design. The company still hasn't come out with a working foldable handset and here we start to see an even more advanced screen technology that can bend in two directions.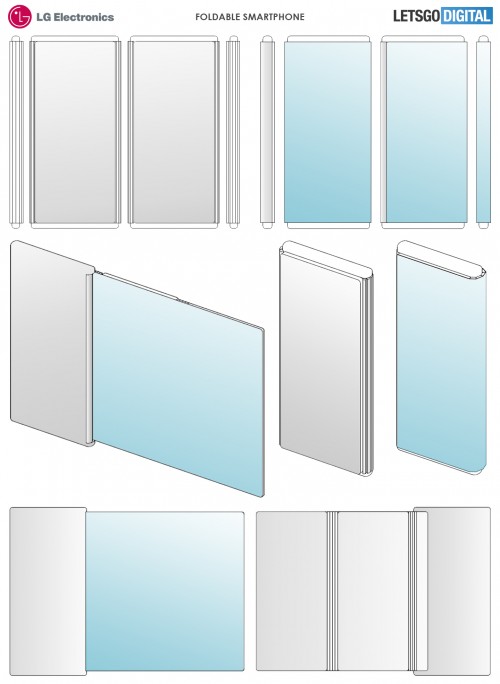 Earlier this month, LG has filed a patent about the rollable smartphone that we talk about. It's a bit different than the rollable pen kind of phone we've reported a year ago. The images in the patent reveal a full-fledged smartphone with a screen that bends in more than one direction and has two hinges. This way the display wraps around the body of the handset. Here are a couple of renders based on the design showed in the patents.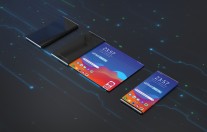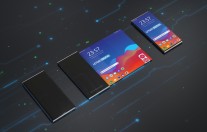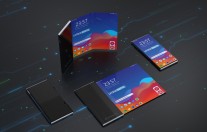 Renders of the rollable smartphone
The patent is now live not only on WIPO (World Intellectual Property Organization) but it's also in CNIPA (China National Intellectual Property Administration). The concept seems really cool and it may be just the right approach to protect the screen's integrity as you can fold it inwards around the phone to protect it from scratches. However, this is still a patent and there's no guarantee that the company will unveil such device or best case scenario - it will take at least a year of development before making it commercially available.
One thing is for sure, though - LG is making some serious effort into bringing its foldable smartphone and the so-called "Whale" browser is a testament for that.
M
Have you used the dual screen LG V60 using the second display as controller? It's all I use nowadays.
S
LG phones are good , though they are not as popular as compared to Samsung however I find them far better than Samsung phones.
ADVERTISEMENT