LG will update select phones to Android 11, some will even get Android 12
LG made the difficult decision to leave the phone business, but it will not leave its current users out in the cold. The company will continue rolling out Android 11 updates for select devices as confirmed by LG's South Korean website.
Work on the Android 12 update continues as well, however, LG has not revealed which phones are expected to receive it (the recent flagships, presumably, but how recent?). The company warns that timing and availability will vary by country (and depend on Google's testing and deployment procedures).
Security updates will continue to be released. However, it's not clear how long that will last – we suspect these are the kind of questions that need to be figured out before LG Mobile shuts its doors (which is expected to happen by July 31).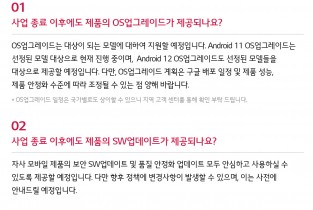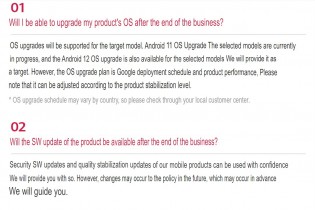 LG's announcement about Android updates (in Korean) • Machine-translated version
There's a page on LG Germany that tracks the status of the Android 11 rollout. No mention of Android 12 yet, but you can keep an eye on it for updates.
As for hardware support, service centers will continue repairing phones, LG will even honor coupons for free repairs. However, the supply of phones and accessories (cases, screen protectors) is limited. Related products (e.g. Bluetooth headsets, speakers, etc.) will continue to be developed.
N
You're naive to think LG will spend their resources on updates for discontinued products.
ADVERTISEMENT