Competition
With a price tag of €650, the LG Velvet is no ordinary midranger - last year's flagships can be had for as much. Take for example the Galaxy S10 Plus. Samsung's plus size offering for 2019 has an even better display, more powerful chipset, a telephoto camera (and an overall superior experience and image quality). Admittedly, there's no 5G on the S10+, much less a Dual Screen.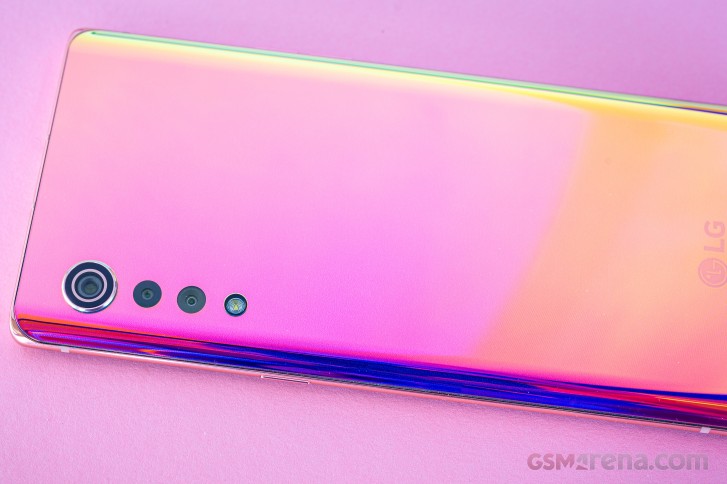 But you can have the Dual Screen with the LG G8X too, and with the accessory included that retails for Velvet money - the Velvet's €650 number will get you a DS only in the pre-order stage. Sure, the G8X tops out at 4G, but it's as good or better in most areas - beefier chipset, somewhat longer battery life, more capable camera (particularly for video, though still no telephoto). You can have the G8X in any color of your choosing, as long as it's New Aurora Black, and the Velvet's paint jobs are more and fancier, that has to count for something.
The Morotola Edge is another member of that premium midranger breed. It comes with the same chipset as the Velvet - so 5G is a go, it's got a more capable camera system that includes a telephoto and a 90Hz refresh rate display. The Velvet is IP68-rated, however.
Another 90Hz HDR-capable display comes on the OnePlus 8, complete with the reigning flagship chipset from Qualcomm. OnePlus didn't bother fitting a telephoto either, so the two are mostly on a level playing field in the camera department, though the OP does offer 4K60 recording. The OnePlus lasts longer on a charge and tops up faster, but is missing wireless charging. Perhaps more importantly, the Velvet is a headphone jack and a memory card slot ahead of the OP.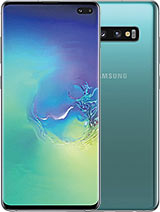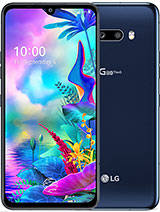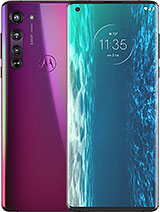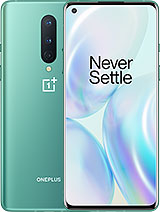 Samsung Galaxy S10+ • LG G8X ThinQ • Motorola Edge • OnePlus 8
Verdict
LG's doing a change of pace with this year's premium roster. Gone are the letters and numbers and ThinQ branding (how does one end up at a mouthful like the G8X ThinQ), in comes the Velvet with its expressive personality. With that much of it, universal appeal is inherently out of the question, obviously.
If you absolutely must have the latest and greatest processor, or a state of the art camera system, the Velvet isn't for you. We reckon that in due time LG will come up with an Ultimate, or a Titanium, or some other name to signify a true all-out phone, to cater to your flagship longings.
If, however, you value style on top of everything, don't want to actually pay the flagship premium, nor are you too keen to wait for one from LG, and feel like a second screen can add value to your everyday smartphone use, the Velvet will fit nicely. Just make sure you get one while the Dual Screen comes for free - €650 for the entire package seems reasonable, €650 for just the phone - not so much.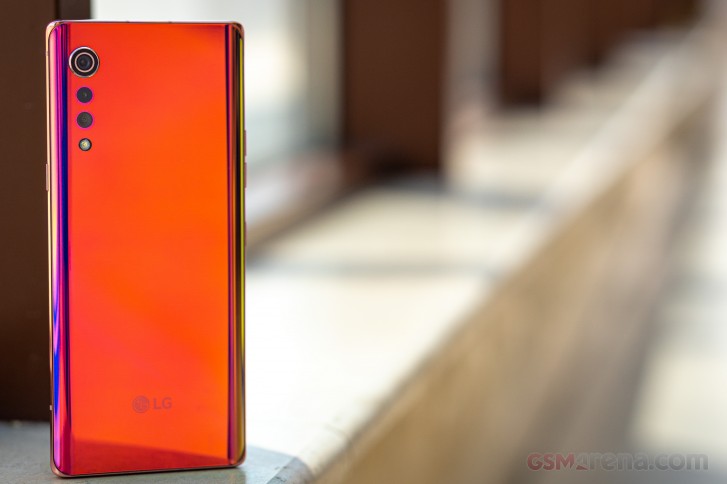 Pros
Premium build, exquisite color schemes, IP68 rating.
Dual Screen accessory opens up possibilities for multitasking.
Overall solid OLED display(s).
Very good battery life.
3.5mm jack, stereo speakers, microSD slot.
Great selfies.
Cons
Slow charging.
No telephoto camera, low-res ultra wide.
So-so results from the main cam in low light, ultra wide is nearly useless in the dark.