Velvet covers the camera basics only
The LG Velvet has a decent if entirely unremarkable camera setup. It consists of three units, two of them capable of taking pictures - a 48MP primary module, an 8MP ultra wide, and a 5MP auxiliary cam for depth estimation.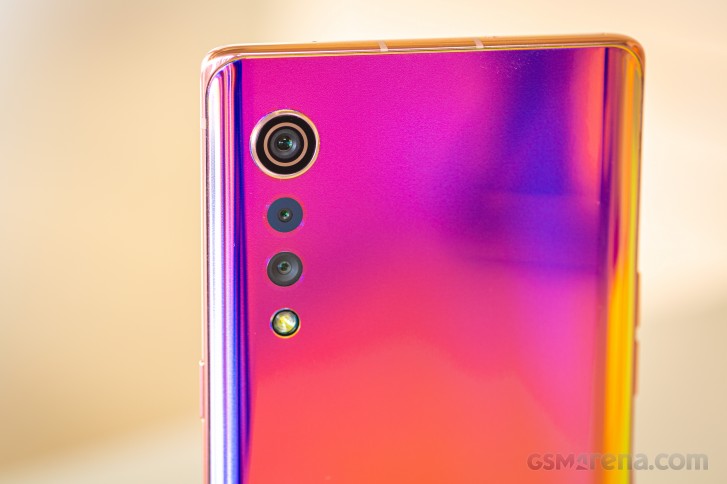 The main cam uses a Samsung 48MP TetraCell imager, or Quad Bayer in Sony lingo, which outputs 12MP images by default. The lens in front of it has a 26mm equivalent focal length in 35mm film camera terms and an f/1.8 aperture. Autofocus is phase detection based, there's no optical image stabilization.
The ultra wide angle cam employs a modest 8MP imager paired with a 15mm equivalent lens with an f/2.2 aperture. This one lacks autofocus. The 5MP depth-sensing module has an f/2.4 aperture lens, for what that's worth.
There is no dedicated 'macro' cam and with the ultra wide having its focused fixed further away, you're at the mercy of the main cam's close focus distance of about 9cm for doing close-ups. Which may very well be better than using some of the 2MP macro cams out there. But we digress.
For selfies, you get a 16MP front-facing cam with a fairly long 29mm equivalent lens with an f/1.9 aperture. This too is fixed focus.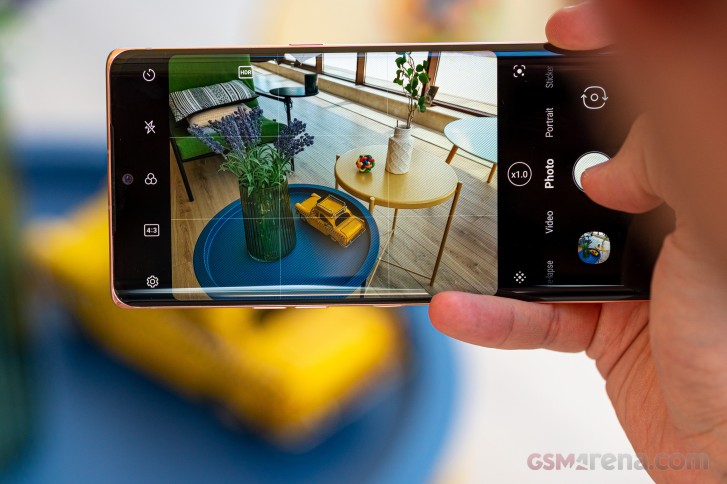 LG's camera app is straightforward to use. Swipe across the screen to switch between modes or swipe vertically to switch between the front and rear cameras. Accessing Night mode (or Night view in LG's words) takes more than the ideal number of steps in the default state of the app - you need to scroll all the way to the right on the mode selector to get to the 'More' pane and it's there. You can add, remove and rearrange modes on the main carousel, however, so you can set things up to your liking.
The viewfinder's top row contains a toggle to engage the dual screen for viewfinder, shortcut to settings, an aspect ratio select (where the full 48MP mode is too), a filter menu, flash mode selector and a self timer.
There's a Manual Camera mode for stills (but not one for video as on the V60, for example) where you can tweak shooting parameters yourself. White balance can be set by light temperature (but no presets for common light sources), manual focus is available with a unitless scale from close focus to infinity (with optional focus peaking too), ISO can be set in the 50-3200 range and shutter speed options vary between 1/4000s and 20s (1/8s is the longest available on the ultra wide). Exposure compensation can be adjusted in the -2 to +2 EV range in 1/6EV stops. A tiny histogram is available too.
Image quality
The Velvet takes overall pleasing photos with its main cam. Colors are nice and punchy but not over the top. The images have a distinctly contrasty look and shadows in particular may look a bit too dark on occasion, though we'd call it more of a conscious choice on LG's part than a deficiency in processing.
The phone resolves good detail for its 12MP standard photo size. Some noise can be seen if you look closely (for example, the windows on the left of the second sample), but it's nowhere near being an issue.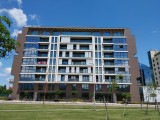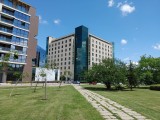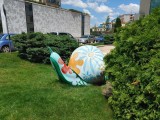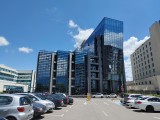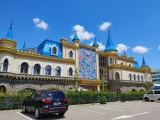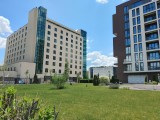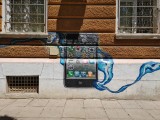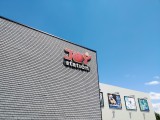 Daylight samples, main cam, 12MP
The Auto scene optimizer should tailor the shooting parameters to the scene. We found it to give colors a boost - particularly noticeable in the blues of skies and greens of foliage. If you prefer that look, go for it - we appreciate the ability to toggle off in settings.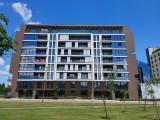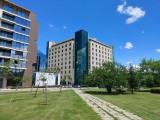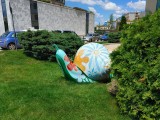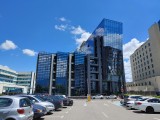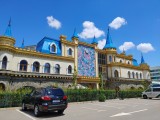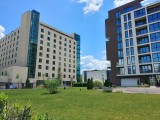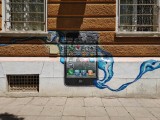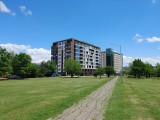 Daylight samples, main cam, 12MP, Auto scene optimizer on
The 48MP mode will give you some extra detail in bright daylight at the expense of a decrease in dynamic range and marginal drop in saturation.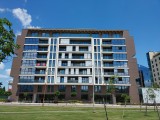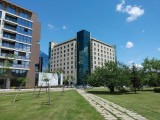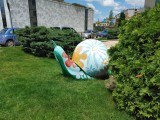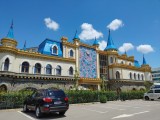 Daylight samples, main cam, 48MP
LG didn't fit a telephoto camera on the Velvet, but there is a 2x toggle in the viewfinder and the zoomed in shots actually don't look half bad, particularly if you manage expectations. There's a bit of noise, random textures like grass have a distinctly oversharpened appearance, but the images are more than usable overall.
The ultra wide angle cam on the Velvet does a fair job for the hardware. Its shots are quite soft, there's noticeable noise and fringing around high-contrast edges, but dynamic range is good and the colors are likeable, if a bit overdone with the saturation.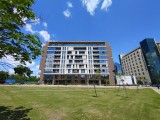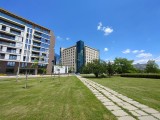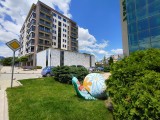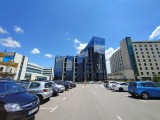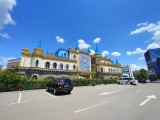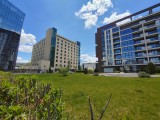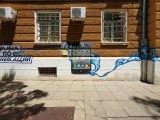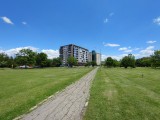 Daylight samples, ultra wide cam
Main camera photos in low light are detailed but on the noisy side. They're also quite dark for our liking, pretty much regardless of how well lit the scene is. Dynamic range is fairly wide if the auto HDR decides to kick in, less so without it. Color reproduction is on point - there are no reddish color casts and no major loss in saturation.
Night mode on the Velvet has its own opinion as to when it should work and when it shouldn't. As in, you could go into into Night view, but the phone won't be doing the extra exposures and image stacking if it deems the light is above a certain level.
Even when it does engage, it doesn't make a world of a difference in terms of lifting the shadows. You may notice improved noise performance and some extra sharpening, but Night view is not the Night mode we know and love. Which is a somewhat strange development, given that the V60's Night view did give more noticeable results.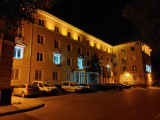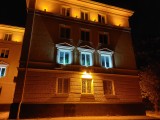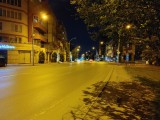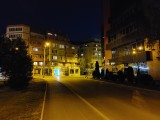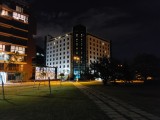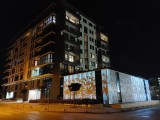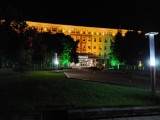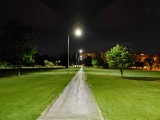 Low-light samples, main cam, Night mode
2x zoom shots don't get to benefit from HDR processing and have distinctly blown highlights. The photos are not great in terms of detail either though if you stick to fairly well lit scenes and fit to screen magnifications, they could still be usable. There's no Night view for 2x zoom.
The ultra wide cam's low-light shots are soft and lacking in detail. It's got some issues with colors in some of our warmly-lit scenes making for a washed out undersaturated look. We're not seeing an appreciable improvement if using Night view either.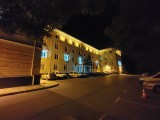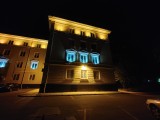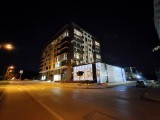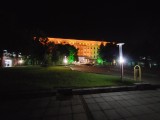 Low-light samples, ultra wide cam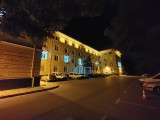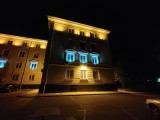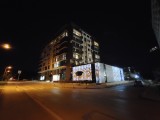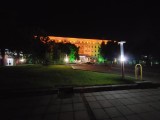 Low-light samples, ultra wide cam, Night mode
Once you're done with the real world samples, head over to our Photo compare tool to see how the LG Velvet stacks up against the competition.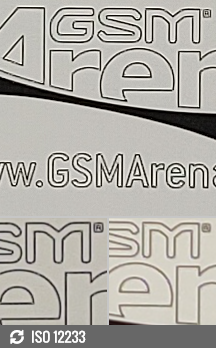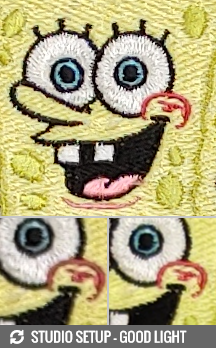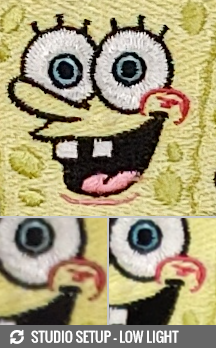 LG Velvet against the Motorola Edge and the OnePlus 8 in our Photo compare tool
Portrait mode
Portrait mode on the Velvet works decently, provided you don't torture it with complex scenes with plants in front of your subject. Even in simpler circumstances, it's prone to making hazy outlines and weird aliasing in the border areas.
The Velvet's portrait mode is neither here nor there with non-human subjects too. That hydrant's left edge is lost to the bokeh algorithms, and both the street sign and the trash can shots are the only successful samples of each of their respective 5-6 shot sequences.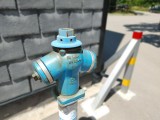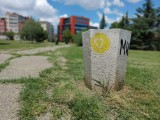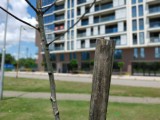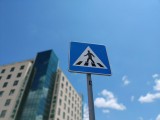 Portrait samples, non-human subjects
Selfies
Selfies from the Velvet, on the other hand, are properly good. Despite the lack of autofocus, - LG got the distance right and the images usually turn out excellently sharp in bright light. In slightly dimmer conditions it'll bring the shutter speed down to 1/30s and that may introduce some shake. Either that, or failure to align the frames when HDR-ing. Taking multiple shots to ensure that you get a sharp one is sound practice.
Portraits are very good as well - subject separation is about as good as one can reasonably expect from a single cam solution. Oddly, we had fewer issues with shake when taking pictures in Portrait mode, compared to regular Photo mode.
Video recording
The Velvet records video in up to 4K at 30fps with its main cam, with 1080p at 30fps and 60fps also available. The ultra wide is limited to 1080p at 30fps. There's no 2x zoom level when shooting videos, which is a bit odd. A toggle in settings lets you switch to using the h.265 codec to save on storage with the h.264 being used by default.
A couple of LG-exclusive previously available modes are present on the Velvet too - ASMR mode for amplifying even the softest sounds you subject makes, and Voice Bokeh for focusing on a subject's voice and reducing ambient noise (because that's totally what 'bokeh' stands for in the first place).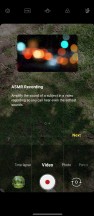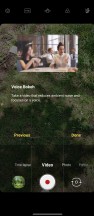 Audio modes: ASMR • Voice Bokeh
4K footage (48Mbpsbit rate) out of the Velvet's main cam is sharp and detailed with low noise. Colors are spot-on, contrast is high but detail remains legible in both the highlights and shadows. 1080p clips at 30fps (17Mbps) have that all too common oversharpened and overprocessed detail rendition, but color reproduction and dynamic range remain pleasing. 1080p at 60fps videos (24Mbps) have a distinctly interlaced look and an annoying jagged rendering of every slanted line.
The ultra wide angle cam's output comes with some extra pop in terms of color and contrast, similarly to stills. Its videos are okay - not bad, nothing special.
Video stabilization is available on both the main cam ad the ultra wide. 4K and 1080p/30fps from the main cam are nicely smooth, with walking-induced shake ironed out almost completely. Pans do have that split-second delay when you start moving but it can be alleviated with even slower panning. 1080p/60fps is shakier, but you'll likely want to avoid that anyway on grounds of poor quality.
The ultra wide cam's 1080p/30fps footage is also very competently stabilized.
The Steady cam mode comes with a 1x/2x toggle of its own and the 2x is actually sort of a hack to get the Velvet to record zoomed in footage. 1080p at 30fps is what you get, it comes from the main cam and it's pretty usable both on a tripod and hand-held. The 1x mode is sourced from the ultra wide, with a field of view ever so slightly narrower than the main cam's 1x outside of Steady cam. This mode too produces super stable footage.
Here's a glimpse of how the LG Velvet compares to rivals in our Video compare tool. Head over there for the complete picture.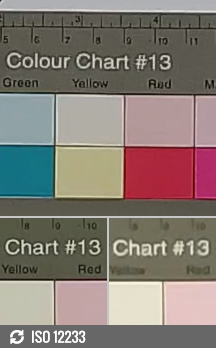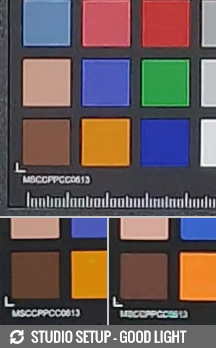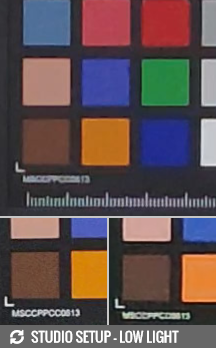 LG Velvet against the Motorola Edge and the OnePlus 8 in our Video compare tool