Wrap-up
While we are turning our attention to the LG V50 ThinQ 5G just now, it deserves all the primetime it can get. LG's flagships have often fallen under the radar and this should not be the case. The V50 is an amazing phone with so many premium features that's easy to lose count. And its Dual Screen bundle is quite useful and something worth having in your backpack.
Just like the G8X, the V50 delivers an excellent overall package with a high-res OLED, bump-free glass body enhanced with all softs of protections, a flagship-grade Snapdragon chip, and high-quality camera. On top of that you get access to the future with the integrated 5G modem.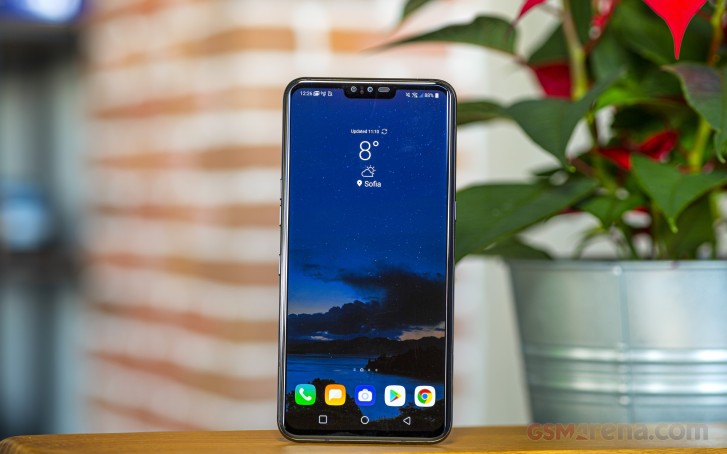 The Dual Screen case is not as great as the G8X's. While it does exactly the same, its screen is not identical to the main one, and there is no cover screen for notifications.
Still, the V50 is already six months old, at least, and its price has dropped down to some very attractive levels. And now that the shopping season has begun, the V50 Dual Screen bundle is definitely something worth keeping an eye out for.
Alternatives
The first phone that comes to mind as an alternative is the LG G8X, also known on some markets and V50S. It has a lower-res screen and lacks a zoom camera, but its dual-screen case is better and the screen notch is smaller.
The Galaxy Note10 is an excellent option on a similar price with a 6.3" Dynamic AMOLED with a punch-hole, a faster Exynos chip, and identical camera setup on the back. The S-Pen is what the Note10 has to brag with, and the iconic stylus has millions of fans across the globe.
Huawei P30 Pro is the phone you get if you want an amazing photographic experience. Its price has collapsed already, but its feature set - AMOLED, Kirin 980 chip, a quad-camera with 5x optical zoom, and large battery - is worth every penny.
Or, you can get an Xperia 1 with a 4K OLED screen, notch-free if the display is your most important feature. It has the same Snapdragon chip and equally capable camera, so you won't be disappointed at all.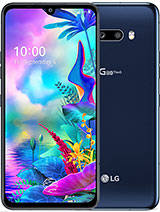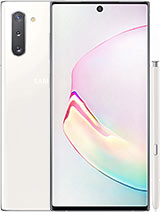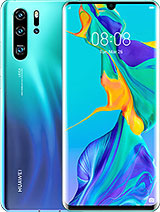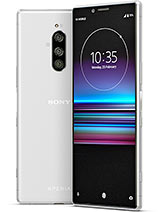 LG G8X ThinQ • Samsung Galaxy Note10 • Huawei P30 Pro • Sony Xperia 1
The verdict
Well, only one phone can offer the same Dual Screen experience - the LG 8X - better at that. But that's to be expected, as it came after the V50. So, as far as uniqueness goes, the V50 is a rare occasion among its flagship peers, in a good way.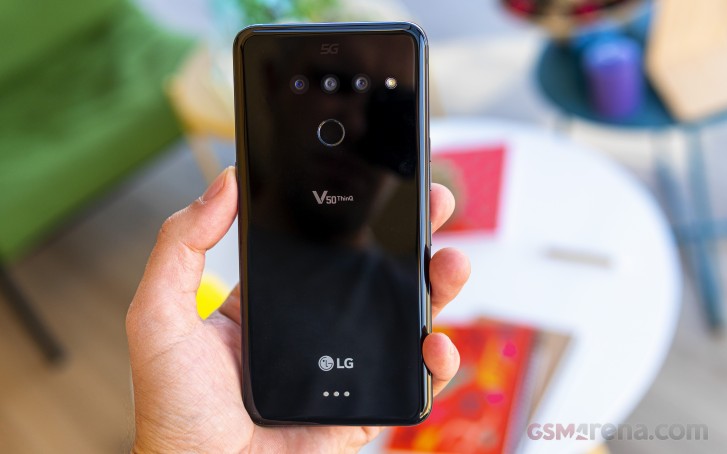 The LG phones may have lost some credibility over the years, but the LG V50 has everything, literally everything, and yet it doesn't cost as much as an iPhone 11 Pro. The curious take on the foldable design, while cheap, is very effective as it can be easily detached when the second screen is not needed.
So, the LG V50, Dual Screen case or not, is a phone that was built to excel in everything - design and durability, screen and pixel count, performance and multi-tasking, connectivity with its 5G modem, camera and video recording, audio playback and capturing, battery life even. And it simply does.
Pros
Excellent design, durable body, no camera hump
A large and high-res P-OLED screen, HDR 10 and Dolby Vision support
Snapdragon 855 chip is inside
Excellent battery life
Loud stereo speakers
The dual-camera takes great pictures, day and night
Brilliant 1080p@30fps video capturing
The Dual Screen experience is unique, in a good way
Cons
Limited market availability
Uninspiring selfies
Unimpressive 4K video recording across the board, abysmal 1080p@60fps
The nominal max brightness of the OLED panels could have been higher