Ever since its last major waver of announcements back in February, LG has been keeping a rather low profile on the smartphone scene. As per a fresh new leak, however, it does appear the Korean tech giant did manage to fit some new product RnD amid its ongoing 5G efforts. The result of said work will likely be the LG Stylo 5.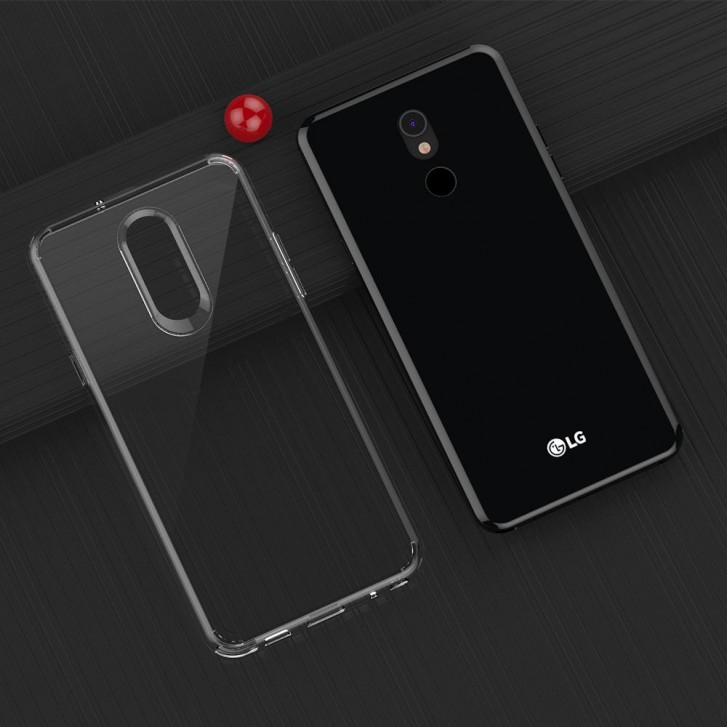 These leaked renders clearly originate from the case manufacturing scene, meaning that some of the minor design details could be a little off. That being said, the upcoming Stylo 5, as seen here, looks pretty similar to its Stylo 4 predecessor, as well as its Q Stylus α sibling. A few modules have been moved around on the top front bezel and some changes to the camera module design are pretty obvious.
Beyond that, the overall design is pretty unchanged and although the leak comes with no mention of specs, it is safe to guess that the new LG Stylo 5 won't be making any major leaps away from mid-ranger territory. It still has a single camera on the back, pretty wide bezels around an otherwise notch and hole-free display and what looks like a wide side bezel as well. The latter is kind of par for the course with Stylo devices and helps accommodate the stylus comfortably inside the phone.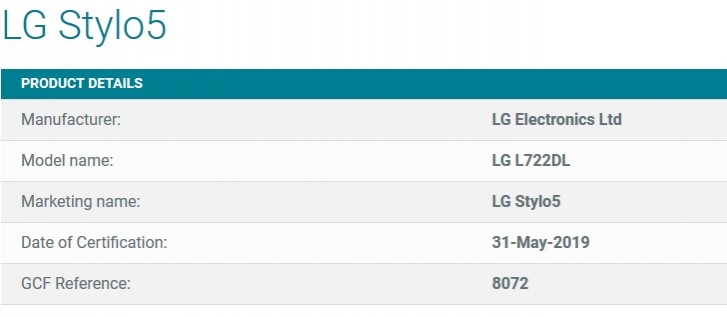 A few other notable traits of the Stylo 5 include a USB Type-C port and a 3.5mm jack - both carried over from the Stylo 4. The LG Stylo 5 moniker was also recently spotted in a listing on the Global certification forum website, further proving that the device is on its way. That's pretty much all the info we have on the device for now, but we'll definitely keep you posted.
?
I think LG staff are looking the the new stylo thinking "this will be a galaxy note killer!" Well, guess again! Stylo is a modest phone with many better phones in its price segment. I doubt this year's will be any different.
Ah I see
?
Well i can buy call card that come with a phone and cost around 20 euro. Can be usable for 5 or more years too. To only make calls. I even have Nokia Lumia 520 that works just fine and is like 6 years old. Or Samsung Galaxy Gio that i used 2 years be...
ADVERTISEMENTS