LG Pay finally arrives in the US with support for magstripe terminals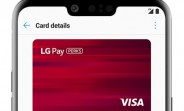 The long-rumored mobile payment platform has finally arrived in the US. Initially available only on the LG G8 ThinQ, LG Pay will let users pay at NFC payment terminals and like Samsung Pay, LG also supports the magstripe terminals (LG calls it WMC [wireless magnetic communication]) that aren't quite yet outfitted with NFC terminals. Also like Samsung Pay, magstripe machines that require you to insert a card all the way in before sliding it out are not supported.
At launch LG managed to get a handful of supported banks and credit unions. Chase, PNC Bank, US Bank, Regions Bank, State Employees' Credit Union (North Carolina), and Virginia Credit Union are all supported.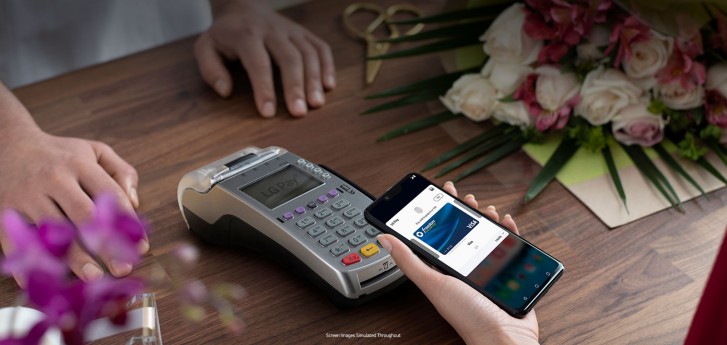 The LG Pay app will let you store gift cards, store loyalty cards, credit cards, and you can launch the app by swiping up from the bottom, no matter what app you're using or even if the phone is asleep.
LG Pay's existence was initially rumored back when Samsung was just getting Samsung Pay off the ground back in 2015. Since then, the service was delayed until it could finally launch in South Korea in June of 2017.
Then, it was rumored to arrive in the US in the first half of 2018. Finally, a year later, LG Pay launches in the US with support for major US bank, Chase.
LG Pay took a long time out of the gate. With the three main mobile payment platforms in the US already so well established and with support for hundreds of banks, will LG be able to compete with Apple/Google/Samsung Pay? Then again, the LG G8 wasn't exactly the most popular phone of the year. LG says that support is "coming soon to other LG smartphones" including the G7, V50 5G, V40, and V35.
?
And today in my work someone came and pay with its samsung and i was like damn when lg will do this. i hope europe is next and for more phones support. i have the lg v30. Come on lg you can do it
T
LG should be focusing on software updates to their phones instead of this. They clearly have the wrong priorities
ADVERTISEMENTS