LG patents a three-piece, two-display foldable screen phone design with no ports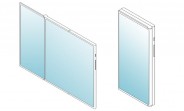 Foldable display smartphones might have been rushed yet again judging by the rocky lifecycle of both the Samsung Galaxy Fold and Huawei Mate X, neither of which is still available for purchase. Even so, the tech is definitely there and it's mostly a matter of time and refinement at this point. And actually few players have been working on foldable displays longer than LG. This might sound a bit surprising, given that the Korean giant still doesn't have any concrete foldable smartphone offer, but it is a fact that as early as 2014 and even 2013 LG was spearheading the foldable revolution. Since then there have been more than a few foldable and rollable design patents from LG. Also rumors of some major partnerships. Most notably an alleged one for flexible OLED displays to be incorporated in Apple's 2020 iPhones. LG Display even has actual rollable TVs. So, its definitely more that a pipe dream.
That being said, the latest LG smartphone design to surface, incorporating a foldable display appears still firmly anchored in the realm of future possibilities. Not that the tech itself isn't already there, but with word of a much simpler dual-display LG design coming to IFA 2019, this sort of foldable LG phone is still probably some way away. But, we digress. The designs are very interesting and could offer potential hints as to the direction LG is planning to take its foldable smartphone panel tech once it finally becomes reality.









Z-FOLD TYPE FOLDABLE SMARTPHONE
The document in question details the "Z-FOLD TYPE FOLDABLE SMARTPHONE", was just recently published in the WIPO (World Intellectual Property Office) database and contains a surprisingly large quantity of sketches. The pictured device combines a foldable display, bending inward with a separate second display, also mounted on a hinge in a rather clever way. The two outer segments appear to fold in on the middle one, positioning the separate display on the front of the folded-in device. In this state all the typical features of a smartphone are just where one would expect - main camera on the back, power button and volume rockers (presumably) on the side and speakers on the bottom.









Z-FOLD TYPE FOLDABLE SMARTPHONE
It is worth noting that some traditional controls are clearly absent though, like a USB Type-C port, likely hinting at a wireless-only charging scheme. There also appears to be no selfie camera and no visible fingerprint reader. Likely both are fitted underneath one of the displays in this futuristic design.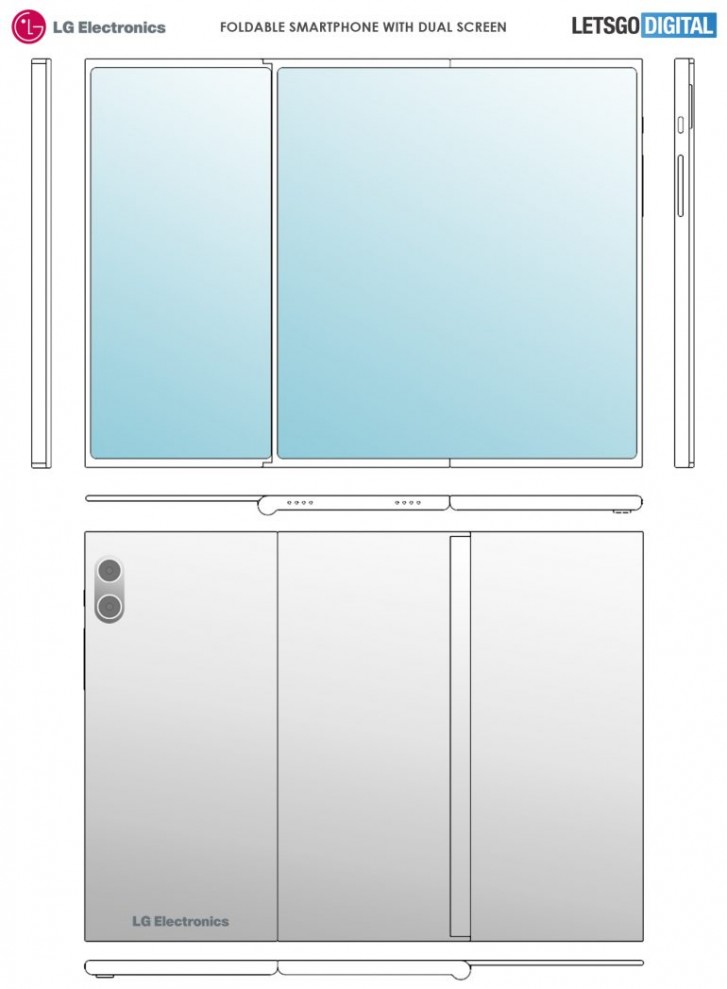 Seeing something even remotely similar to the Z-FOLD in actual physical form from LG is pretty unlikely in the near future. Still, there are plenty of great ideas to improve on contemporary foldable display smartphones worth exploring here.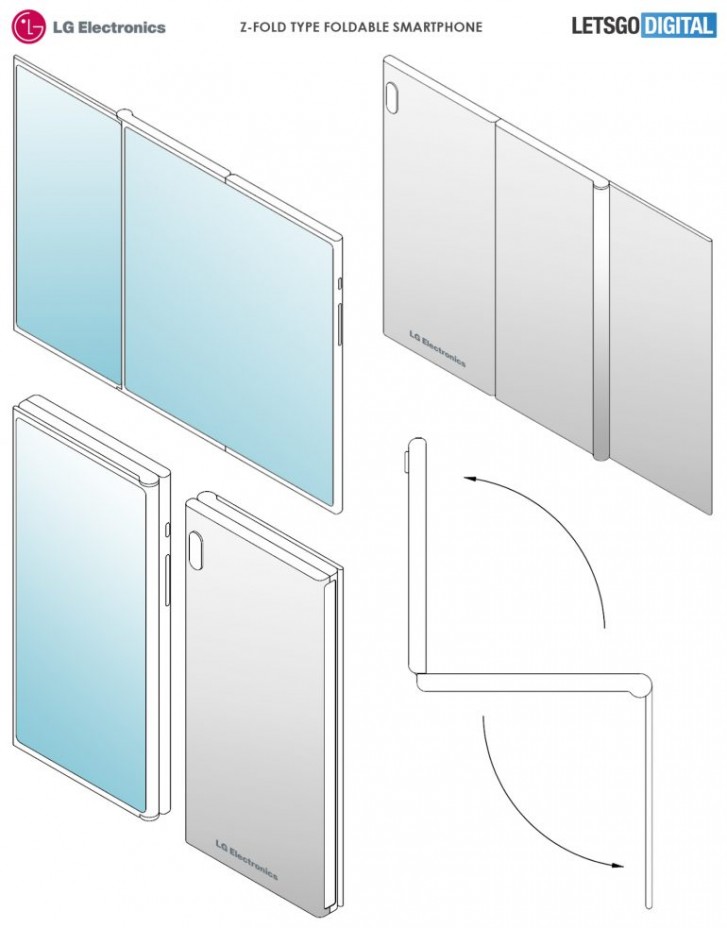 ?
Actually it's a pretty good idea. If it works like is suposse to work...
?
yeah, yeah, because it did not come from Xiaomi copycats..... Don't worry, they will copy it sooner or later... It is actually a fantastic idea. Proper tablet "real estate" whenever needed, from a proper phone size.
ADVERTISEMENT