It was handsets like the original Chocolate that put LG on the map. But simply playing with the big boys was never going to be enough. It takes creativity to outsmart and outdo some formidable rivals. LG never shied away from experimenting and have been repaid more often than not. There's Black Label and Prada, some great cameraphones and a host of capable touchscreen devices to prove it.
But that was then. The New Chocolate is new and it means it. The "Black Label" simply sticks on the BL40 but this phone seems to hold a higher purpose. It's not merely the next of the Chocolates – it's in touch with its times. And it does great justice to a portfolio where Viewty Smart talks to Renoir and Crystal walks with the Arena.
The LG BL40, the New Chocolate, is thin, classy and sexy but the one word that does it justice is unique. You really won't find another phone like it out there, and only a few others have the same kind of impact.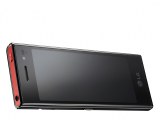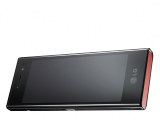 LG BL40 New Chocolate New Chocolate official photos
You won't see a designer or watchmaker's signature on the BL40 but it definitely looks like an exquisite work of art. However, neither its price tag nor its feature set will let you think of it that way. We don't mean it's cheap or even affordable to many, but its all round skill puts most of the boutique handsets to shame. There are only few things the New Chocolate can't do.
Key features
One-off touchscreen bar design
4.01" 16M-color capacitive touchscreen of 21:9 aspect ratio
Quad-band GSM support and UMTS with HSDPA 7.2 Mbps
S-Class Touch UI with pinch zooming and gesture controls
Accelerometer for screen auto-rotation
5-megapixel autofocus camera, Schneider-Kreuznach certified optics, LED flash, VGA@30fps video recording
1.1GB of internal memory, microSD expansion (up to 32GB)
Wi-Fi with DLNA
GPS receiver with A-GPS support and WisePilot satnav app
Bluetooth v2.1 with A2DP, microUSB port, TV out
Standard 3.5mm audio jack, Dolby Mobile sound enhancement
Stereo FM radio with RDS, FM transmitter
Full-blown multi-tasking with a decent task manager
DivX/XviD video player
Motion-based games
Smart dialing
Office document viewer
Main disadvantages
Single-handed use not too comfortable due to the extra long form factor
Video recording output is pathetic
Piano black surface is a fingerprint nightmare
Memory card slot is under the battery cover
Web browser has no Flash support
No video streaming over Wi-Fi (such as the mobile YouTube)
WisePilot satnav app is only a trial version
No sign of any social networking integration
Unlike some other fashionable handsets out there, the LG BL40 New Chocolate beauty is not just skin deep. This stunning looker has all the hardware a modern high-end gadget should have. And though technically not a smartphone, the New Chocolate's S-class user interface offers convenient multitasking and is polished to match the sleek exterior.




LG BL40 New Chocolate live shots
The LG BL40 New Chocolate comes with a brilliant 16M-color capacitive touchscreen enabled for multi-touch input. It also sports TV-out, Dolby mobile, FM transmitter and DixX/XviD support out of the box. All this sounds a promise for an unmatched multimedia experience. The New Chocolate display has the 21:9 aspect ratio of cinema screens.
And we are just touching the surface of the spec sheet. Next up are the 5 megapixel autofocus camera and the full range of connectivity options, followed by the useful task manager. So, it's got the looks and it's got the brains. Will its extravagance bring it to the top or make it a flop?
Before we delve into the colorful S-Class UI of the LG BL40 New Chocolate and start revealing its features, we'll spin it for you and share our impressions of the design and ergonomics. Prepare for the jump!
D
Accept your rews for LG BL40 choclate.And irequest you itsgorilla glass .because,ineedoneforreplace theglassformyset.Is it avalable.
C
Awesome device and it works perfect! I think there is no other phone out there with such styling, cool LG! You should get the Nobel price for that styling. The hardware works exellent, i have also a Iphone and i am used to speed, suprising fast t...
R
Hi Vineet, I think your observation about lash timing is right. I bought it 2 months back and I have puzzlied finding that despite such strong flash light, when photo is captured, it shows poor lighting condition. After reading your post, I real...