Lenovo announces 13.3" laptop with foldable OLED screen, coming in 2020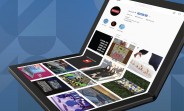 It was inevitable – Lenovo unveiled the world's first "foldable PC", a laptop really. It features a foldable 13.3" OLED display and runs Android. Lenovo is in no rush to release this, it will do twice as many tests as usual on the screen hinge and will release this as a ThinkPad X1 device in the first half of 2020.
This is an LG Display panel with 2K resolution and folds inwards to protect the screen. Half folded, it works like a laptop with the "screen" on the top half and the on-screen keyboard on the bottom half. Unfolded, you get a 4:3 display.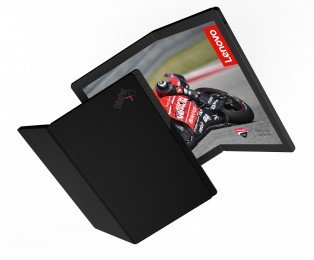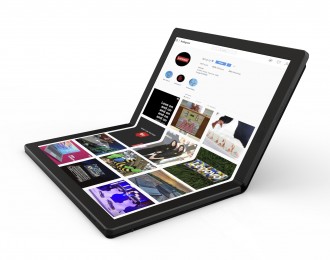 The foldable Lenovo ThinkPad X1
A Wacom stylus is also supported (it clips on the side of the device) and you can use it with a Bluetooth keyboard as well. This is a good deal smaller than a regular 13.3" laptop and unlike lenovo's dual screen Yoga Books, you can use the full display (no bezels in the middle).
Not much else is known about the specs other than that it will be powered by an Intel processor (likely a ULV CPU). There's no word on pricing yet - such details should be cleared up as we get closer to the launch date.
?
Sounds and looks great. Being an X1 series though, the price will be astronomical
J
Didn't know about it so I just searched it up. Holy smokes, I want it in a phone so badly. Just recently got a 2-in-1 computer (it's been about 5 years since my family ever had any computer) and I'm falling in love with Win again
ADVERTISEMENTS