Competition
At the time of writing a base 8GB/128GB iQOO 9 SE will set you back INR 33,990 on Amazon India. The higher tier 12GB/256GB model should be retailing for INR 38,000, as per the original announcement, but seems currently unavailable.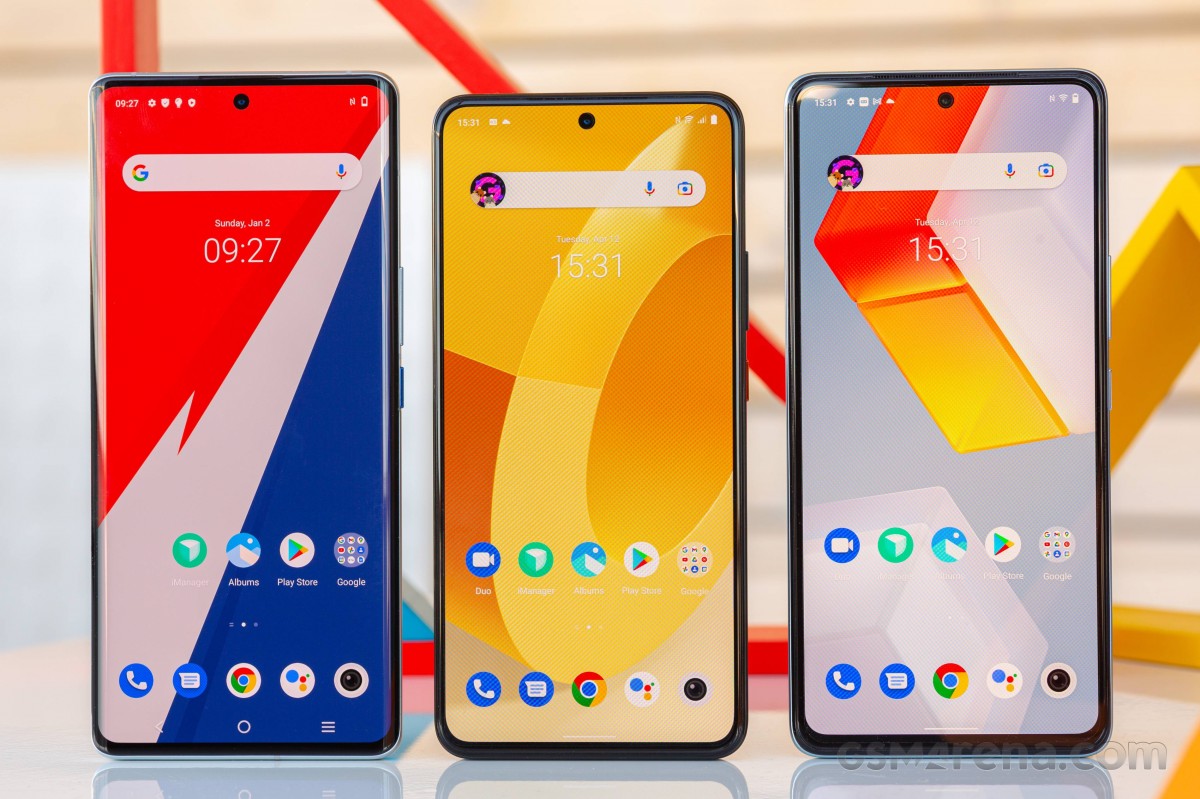 Left to right: iQOO 9 Pro • iQOO 9 • iQOO 9 SE
The Realme GT Neo3 is a great contender which is expected to start hitting international markets, including India, on April 29. Allegedly starting at just INR 30,000 (a bit more if you want the ridiculous 150W charging), it offers a 10-bit, 120Hz AMOLED HDR10+ panel, also slightly larger than the iQOO 9 SE's, a flagship MediaTek Dimensity 8100 chipset, a potent camera setup with a 50MP main snapper and a larger 5,000 mAh battery. It is almost as if it was designed to take on the iQOO 9 SE.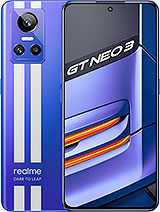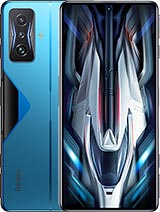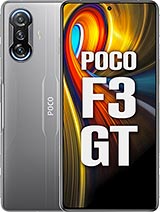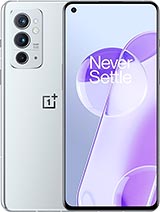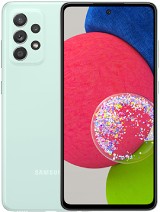 Realme GT Neo3 • Xiaomi Poco F4 GT • Xiaomi Poco F3 GT • OnePlus 9RT 5G • Samsung Galaxy A52s 5G
It should come as no surprise that Xiaomi has at least a few good contenders to pit against the iQOO 9 SE in its lineup. The Poco F4 GT announcement is just around the corner. The phone is rumored to bring an even more premium OLED screen with 1 billion colors and a 120Hz refresh rate. It is supposed to run on the most current Snapdragon 8 Gen 1 chipset and to have dedicated gaming triggers. The Poco F4 GT is also slated to join many other 120W charging-capable Xiaomi phones. The camera won't offer OIS, though, and its price could be a bit higher than the iQOO 9 SE. Still, if you care about games and performance, this sounds like the one you should wait for and seriously consider.
And while we are talking about Poco, the Poco F3 GT is available now, and it is one very tempting offer with a price of around INR 29,000. The F3 GT is a gamer-oriented smartphone with physical trigger buttons and a 6.67-inch AMOLED that shines with 1 billion colors, 120Hz refresh and HDR10+ certification. The F3 GT runs on the Dimensity 1200 chipset, which may not be as powerful as the Snapdragon 888, but it is still quite powerful and considered part of the flagship crop. There is no stabilization for the camera, though, so if imaging skills prevail over gaming functions, the iQOO 9 SE is probably the better option.
Currently, the OnePlus 9RT 5G is on sale in India, and you can get it for as low as INR 39,000. That is a bit more expensive than the iQOO 9 SE, but it is worth considering for its premium glass/metal design and more refined software with better support. The OnePlus 9RT has the same Snapdragon 888 chipset and similar camera setup. The battery skills appear to be a match, too. If you are one of those people who feel the iQOO 9 SE is missing a premium touch on both hardware and software, the OnePlus 9RT will give you that, at a slightly premium price, of course.
Finally, Samsung will gladly sell you the Galaxy A52s 5G for about as much as the iQOO 9 SE. It is a solid all-rounder with a powerful mid-range Snapdragon 778G 5G chipset that makes it an adequate performer and has battery life benefits compared to the Snapdragon 888 inside the iQOO 9 SE. The displays and camera setups of the two phones are comparable, but the Galaxy A52s also offer IP67 ingress protection. The newer Galaxy A53 5G model turned out to be somewhat a disappointment by downgrading some bits of the A52s and yet selling at a higher price.
Our verdict
The iQOO 9 SE makes a pretty compelling offer. The decision to go for an older flagship chipset in the Snapdragon 888 instead of a current mid-range solution sets it apart. And looking at the entire iQOO 9 lineup as a whole, the iQOO SE manages to strategically step down its overall specs compared to the vanilla iQOO 9 and even the iQOO 9 Pro in very reasonable ways. You still get highlights like the excellent Super AMOLED display and very fast charging with vivo's 66W tech. And the cameras can hold their own across all scenarios - both in photos & video and both day & night.
However, even with that chipset, high refresh rate gaming is practically impossible - a software limitation shared by pretty much all phones in the BBK Electronics roster. And while it's definitely speedy to charge, the iQOO 9 SE doesn't exactly shine in the battery endurance department.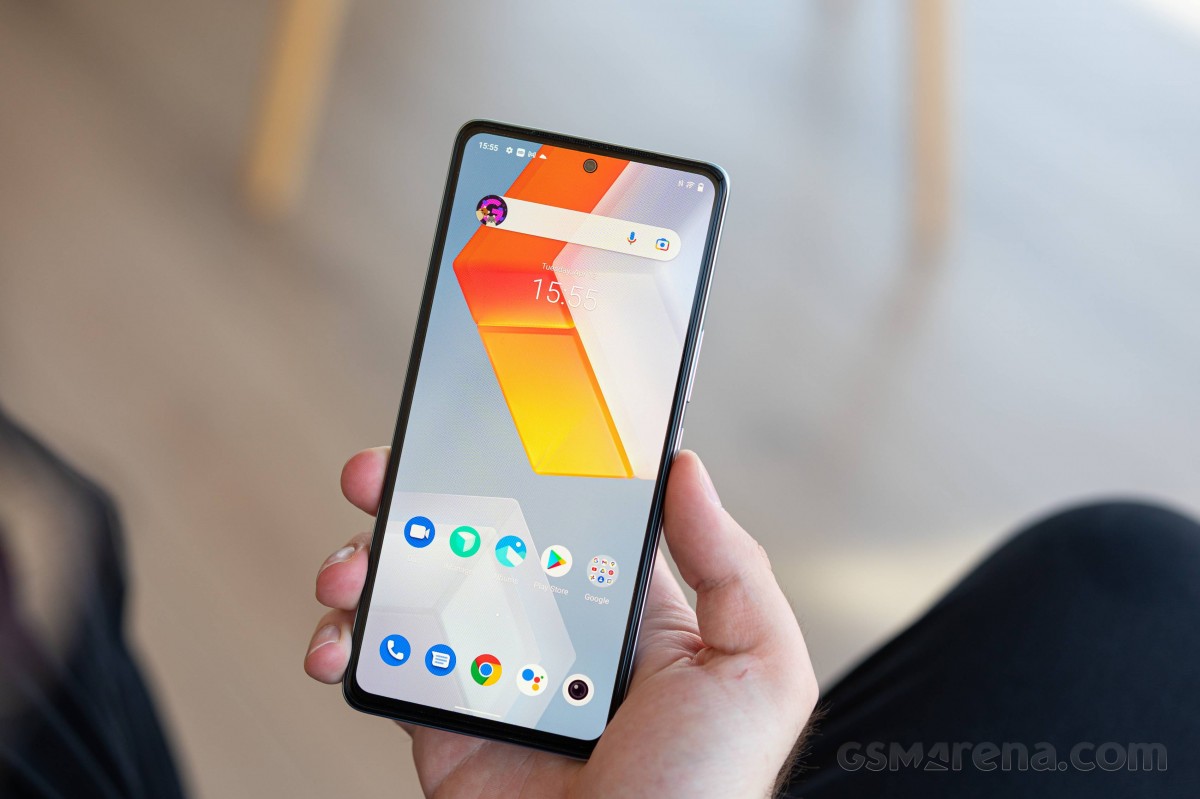 And while we generally enjoyed our time with the iQOO 9 SE and can appreciate the hardware on offer, poor implementation, optimization and software soiled the experience in a few ways.
Still, even in this state, the iQOO 9 SE is an enjoyable smartphone with a lot to offer. And the best part is that its price is incredibly tempting and competitive. Currently, it is probably the best smartphone within its price bracket. Though, as we said, Realme and Xiaomi will be making their bids in the next couple of weeks - one with ridiculously fast charging and the one with gaming buttons. Our advice is quite simple - just wait out the other two events and then pick a smartphone. There is a good chance the iQOO 9 SE and its great camera kit will remain the best choice.
Pros
Eye-catching design.
Great AMOLED screen, bright, 120Hz, HDR10+, perfect color rendering.
Extremely fast charging for the class mostly makes up for the merely decent battery life.
The Snapdragon 888 still offers flagship performance and is well cooled and thermally-managed.
Powerful Funtouch 12 launcher, Android 12.
Solid all-around photo quality and an autofocus on the ultrawide, which is great for macros and a rare sight in this price range.
Cons
No proper ingress protection.
High refresh rate mostly not widely available in gaming titles.