Design
The iQOO 9 SE has a stylish and memorable look. Of course, we are talking about its back, where most of the design on a modern "slab" smartphone happens by definition. The back panel has a distinct look and feel to it. Its surface is sandblasted with a special oxidation technique, resulting in a fine texture. Silky smooth, but not really rubbery like we've seen on other modern designs. Fingers glide effortlessly on the surface, which feels good to the touch, but on the flip side makes the iQOO 9 SE pretty slippery.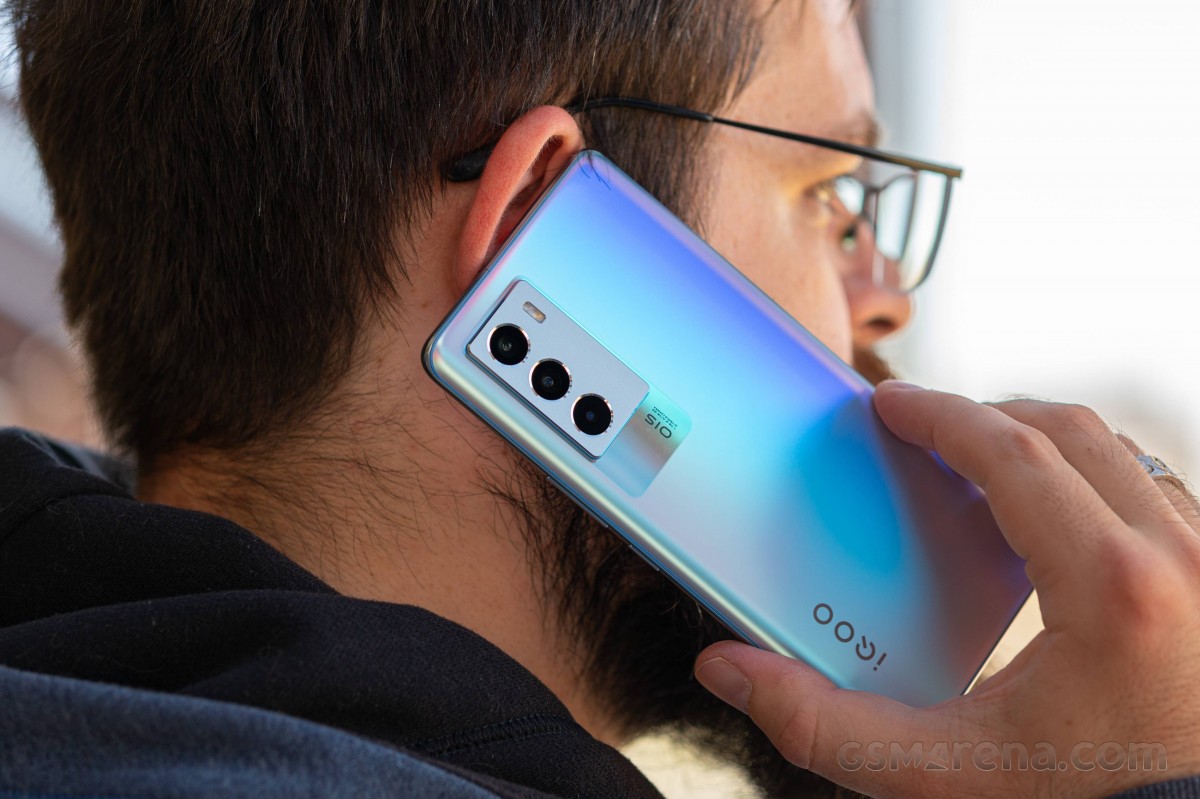 The iQOO 9 SE comes in either Space Fusion, which is matte black or Sunset Sierra, like our review unit. The former is a bit more stealthy, while Sunset Sierra is almost like an oil slick and catches every possible ray of light in its surroundings and refracts that in amazing colors. It is the kind of finish that is meant to be seen.
The back panel really catches the attention, but also a lot of fingerprints, smudges and grease. While we can't talk of the Space Fusion color, our Sunset Sierra is nearly impossible to keep clean. Particularly the glossy, almost mirror-like small plate extending below the camera island. It gets extra smudgy.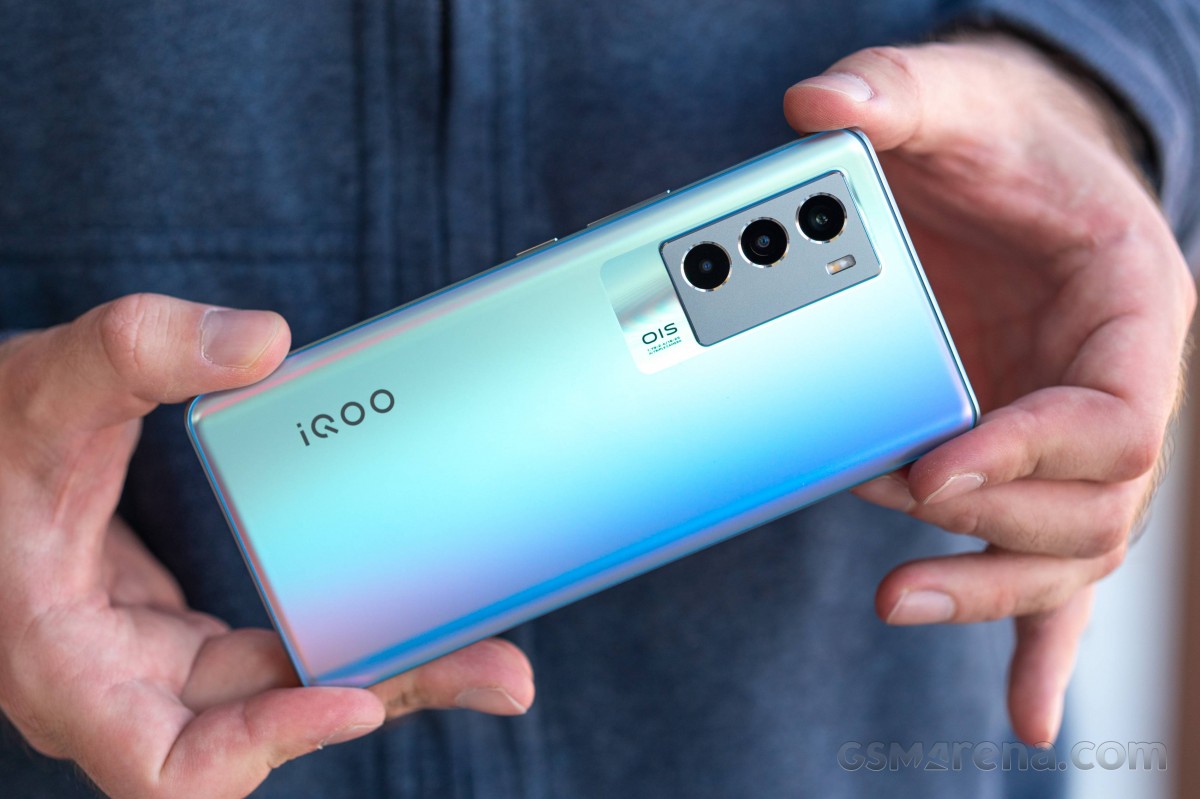 Speaking of the camera island, it has a sharp geometric design to it, which is reminiscent of recent vivo camera islands from, say, the X line of phones. It is a slick look with a lot of sophistication to it.
In terms of handling, the iQOO 9 SE fits snugly in hand, mainly due to its curved back panel. However, it is lacking in terms of grip. A case instantly fixes that, though. But be aware that the iQOO 9 SE is slippery both when handled and while resting on a surface.
Build quality and materials
The iQOO 9 SE feels solid and is generally very well constructed. Most of it is made of plastic, including the curved back panel and the middle frame. That's not necessarily a bad thing, though, since plastic doesn't scratch or shatter quite like glass does and is also strong and light, making it a good building material.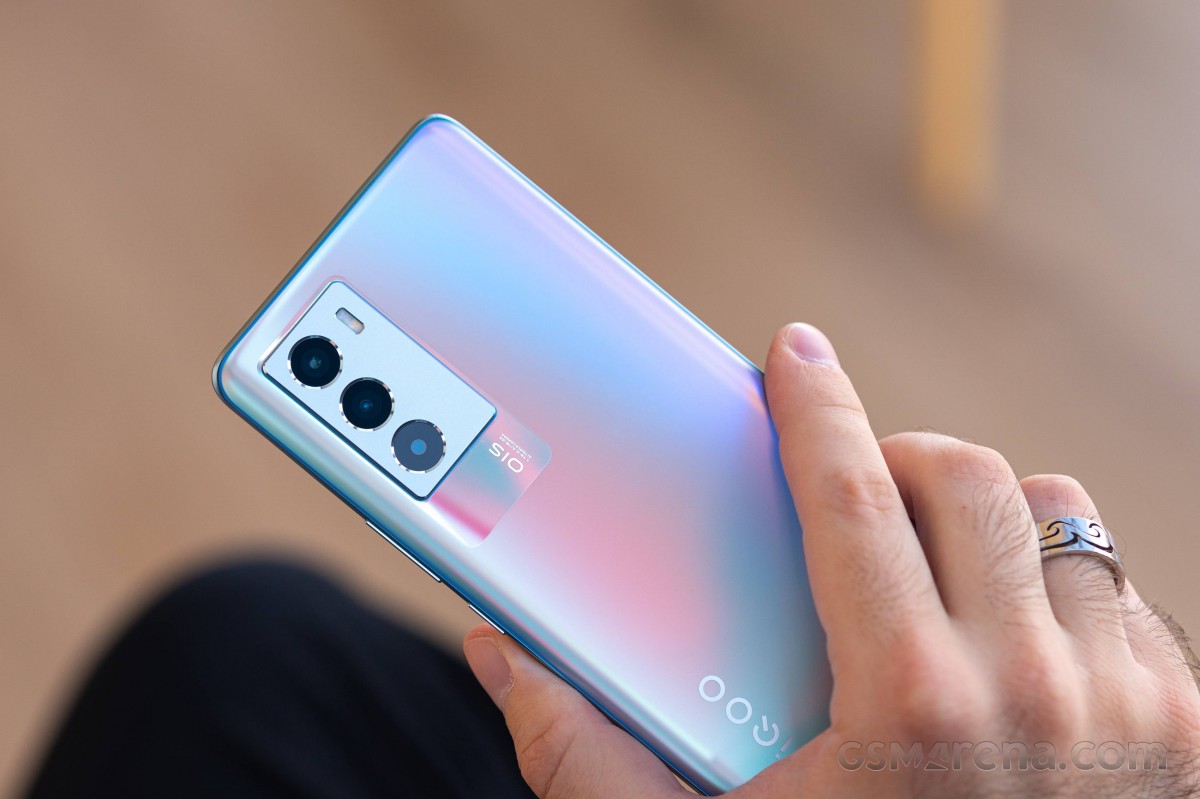 The iQOO 9 SE has absolutely no flex to it. Its body is nice and dense, too, with no hollowness anywhere. Weight distribution is pretty much perfect too. It is not a large phone, by any means, but not really compact either so having the center of gravity almost perfectly smack in the middle of the phone makes for better one-hand handling.
The display on the iQOO 9 SE is actually protected by Panda Glass, which is one of the lesser-known alkali-aluminosilicate (same as Corning Gorilla Glass) variants out there. Tunghsu Group, a Chinese conglomerate, manufactures it.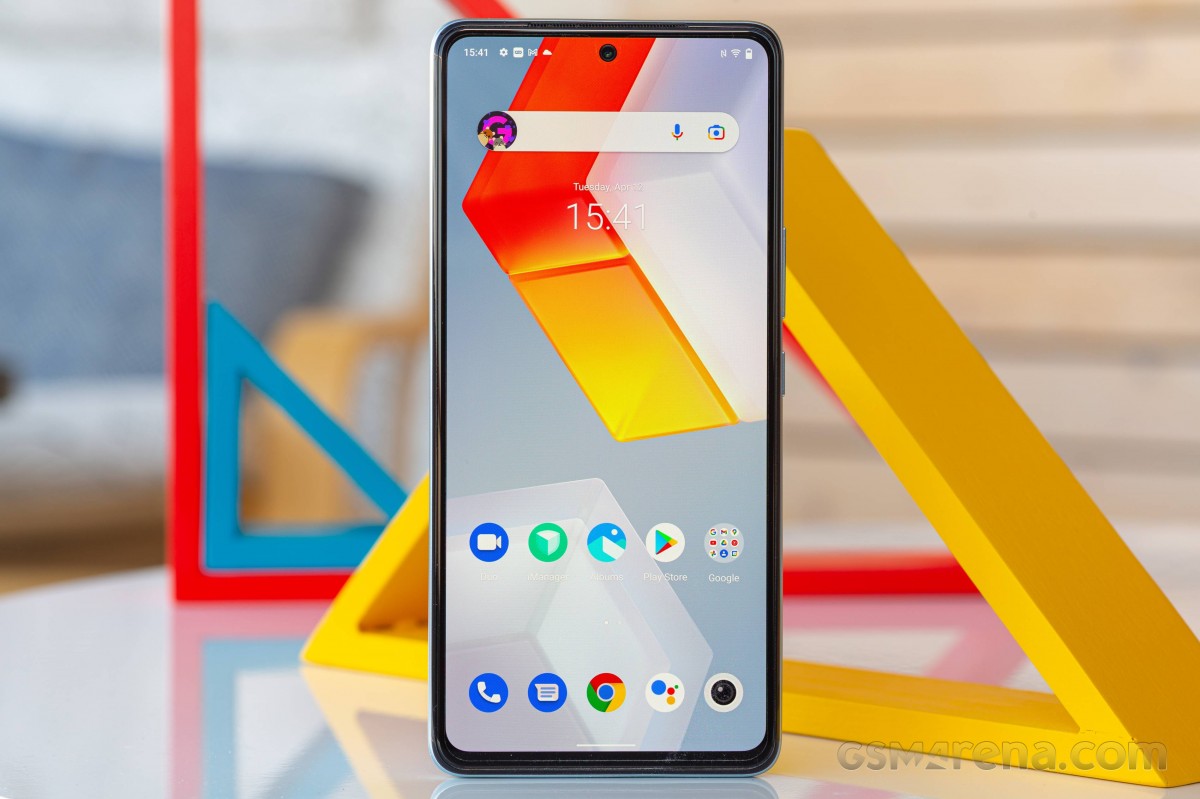 Finding any concrete information on Panda Glass and its characteristics has proven tough. From what we can gather, there is just one version of Panda Glass, perhaps with an improvement to material clarity introduced in 2022. Most sources tend to agree that, like earlier Gorilla Glass versions, Panda Glass has a bigger focus on scratch resistance. In contrast, Corning has been slowly but steadily pivoting its newer products more towards shatter protection by making the material more flexible. Make of that what you will.
The iQOO 9 Se also ships with a factory pre-applied screen protector. It is just plastic, so nothing too fancy, but it is also perfectly applied. You can easily swap it for a glass one since the front of the phone is perfectly flat.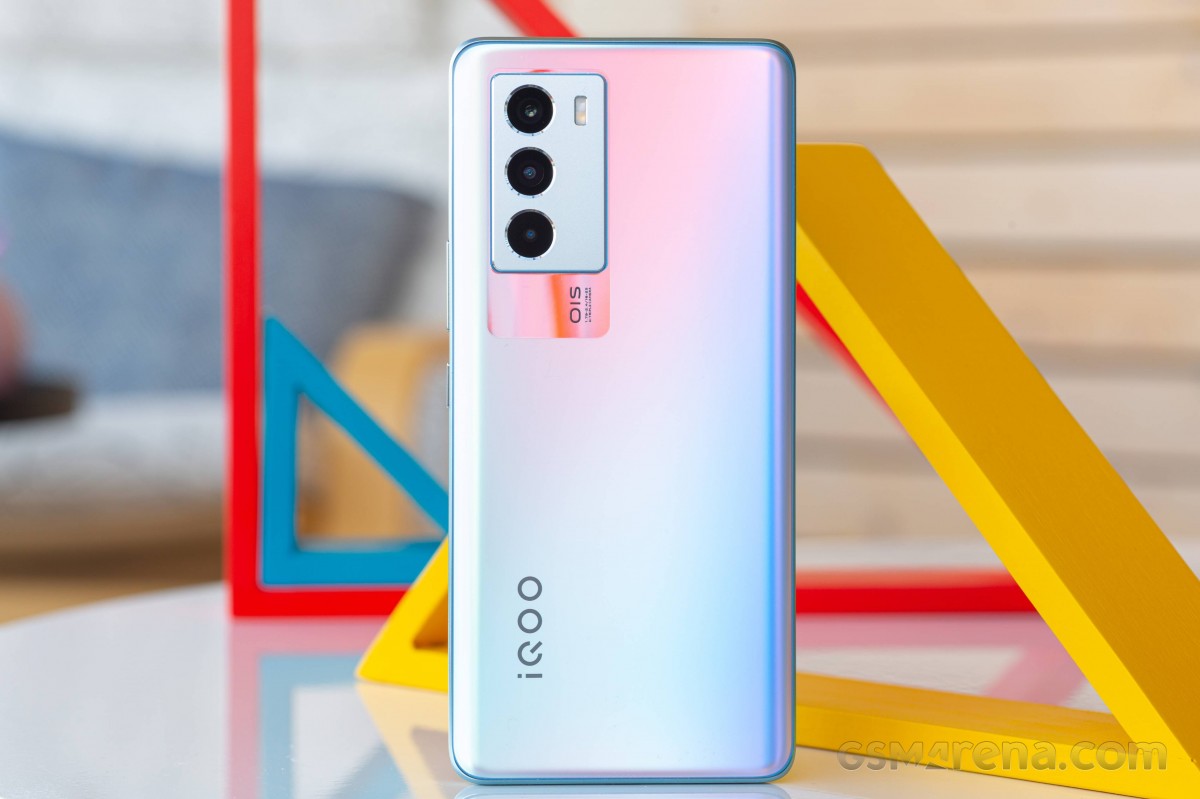 There is no official ingress protection rating on the iQOO 9 SE. The phone should be "splash and dust resistant" and there is a thick rubber gasket on the SIM tray, which is encouraging. This likely means that it will survive rain exposure or even an accidental short dip in water. Though, it's entirely on you.
Controls, sensors and connectivity
The iQOO 9 SE has a standard control scheme and layout. Starting from the right-hand side, you get a power button and volume rocker above it. Both are well-positioned and with good tactile feedback - nice and clicky. While a bit on the slim side, the power button does have a textured top, which makes it easier to press and feel out.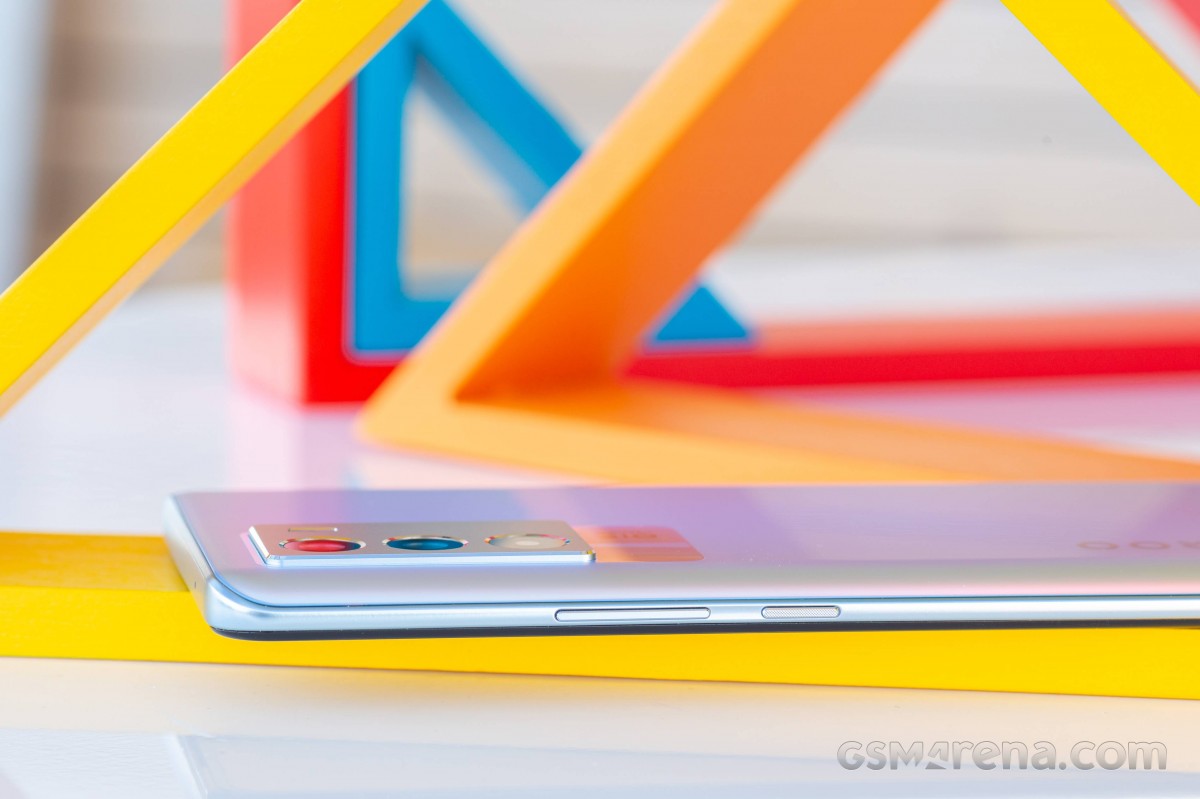 The left-hand side of the iQOO 9 SE is entirely empty. Nothing is there, not even antenna lines, since the frame is plastic. It is just an uninterrupted strip for the frame with a sloping back panel on one side and the Panda Glass on the other.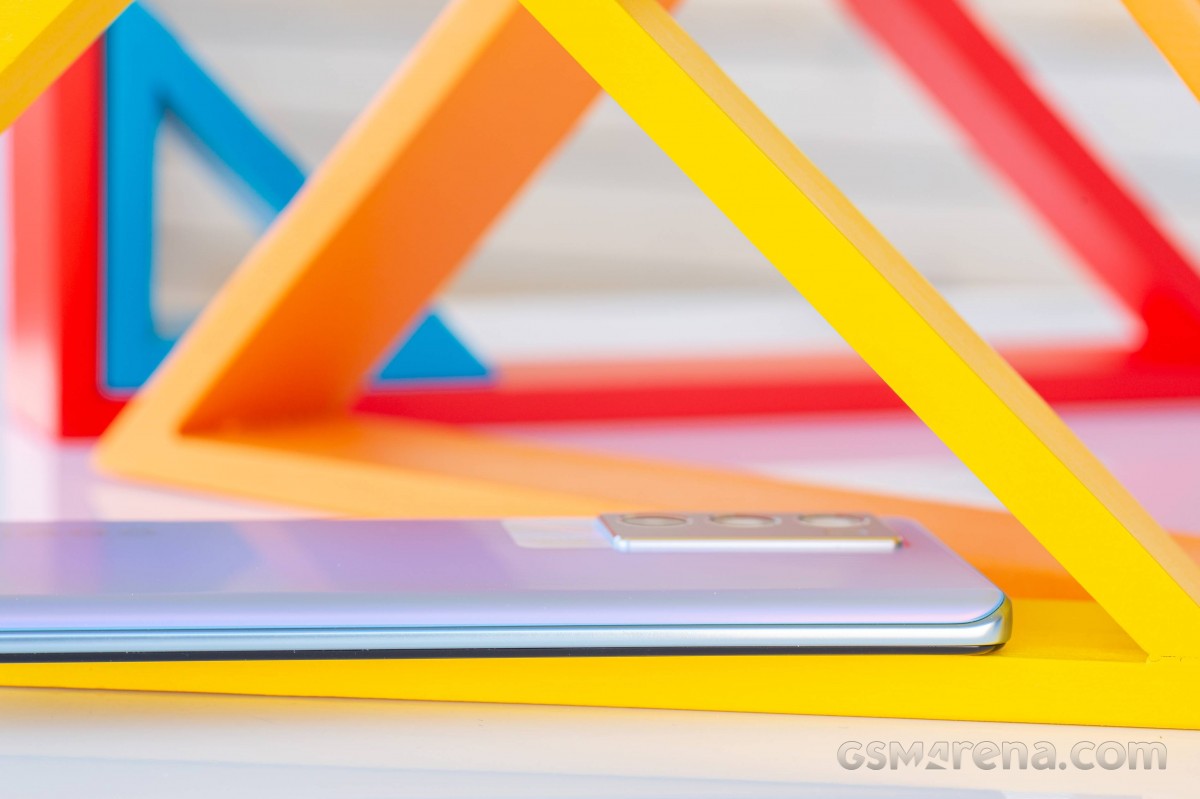 The top side is nearly empty as well, with just a tiny hole for the secondary noise-canceling microphone.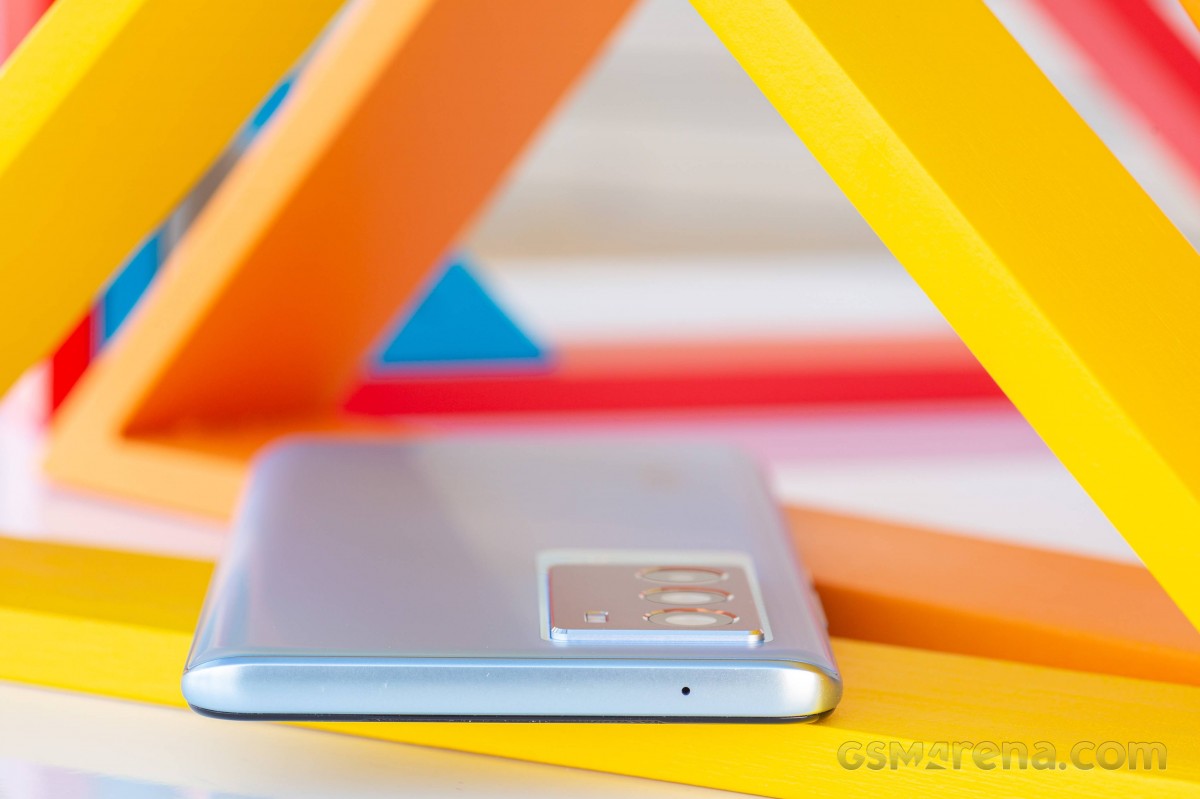 The bottom of the iQOO 9 SE is a bit busier. The dual nano-SIM tray is here. Since there is no expandable storage, you just get a pair of SIM slots. The Snapdragon 888 chipset has excellent dual SIM standby support and network connectivity, including a decent selection of 5G bands in SA and NSA mode and a fallback to LTE-A 4G.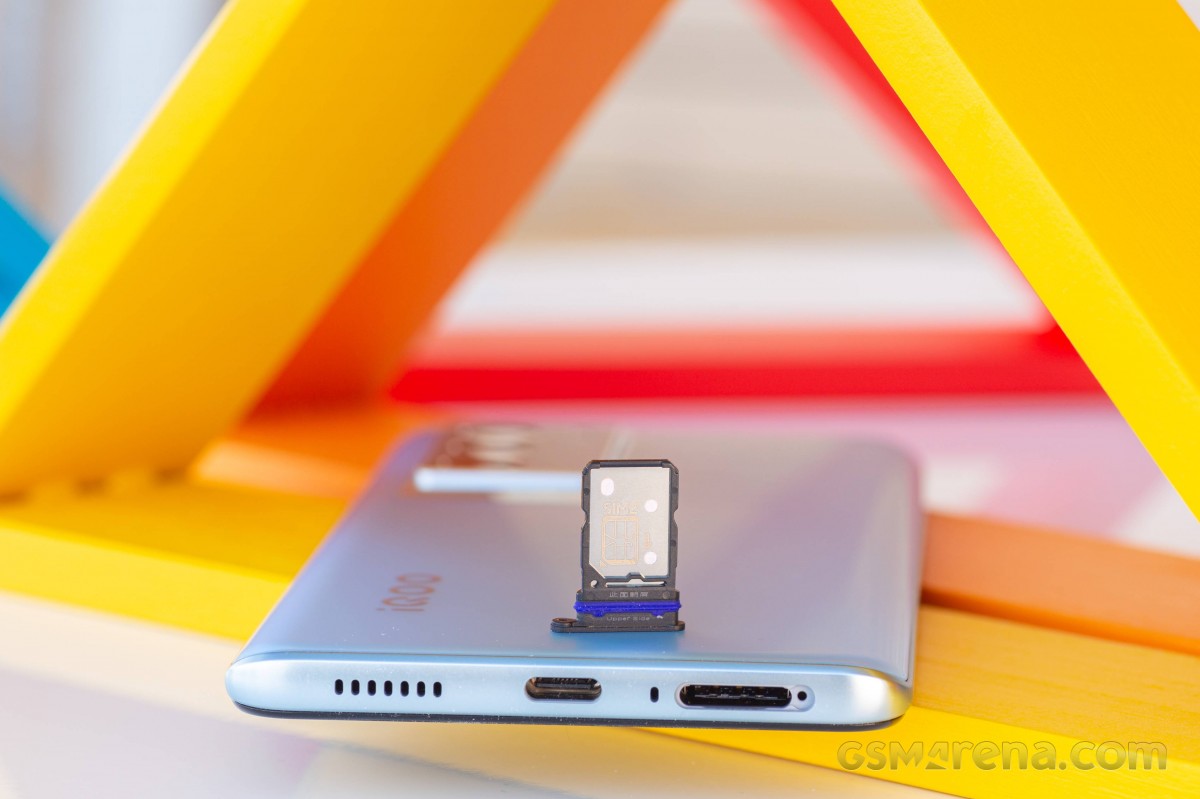 Also, on the bottom frame - the main microphone and the one dedicated bottom-firing speaker on the iQOO 9 SE. It has a hybrid stereo setup which means the earpiece is acting as the second channel.
The USB Type-C port has a USB 2.0 data connection wired behind it. It supports USB Host and can output audio with the appropriate adaptor. It doesn't have video out, though.
In terms of other controls, the iQOO 9 SE has an under-display fingerprint reader. It is an optical unit and one that works very well. It is reliable and rather snappy. No complaints there.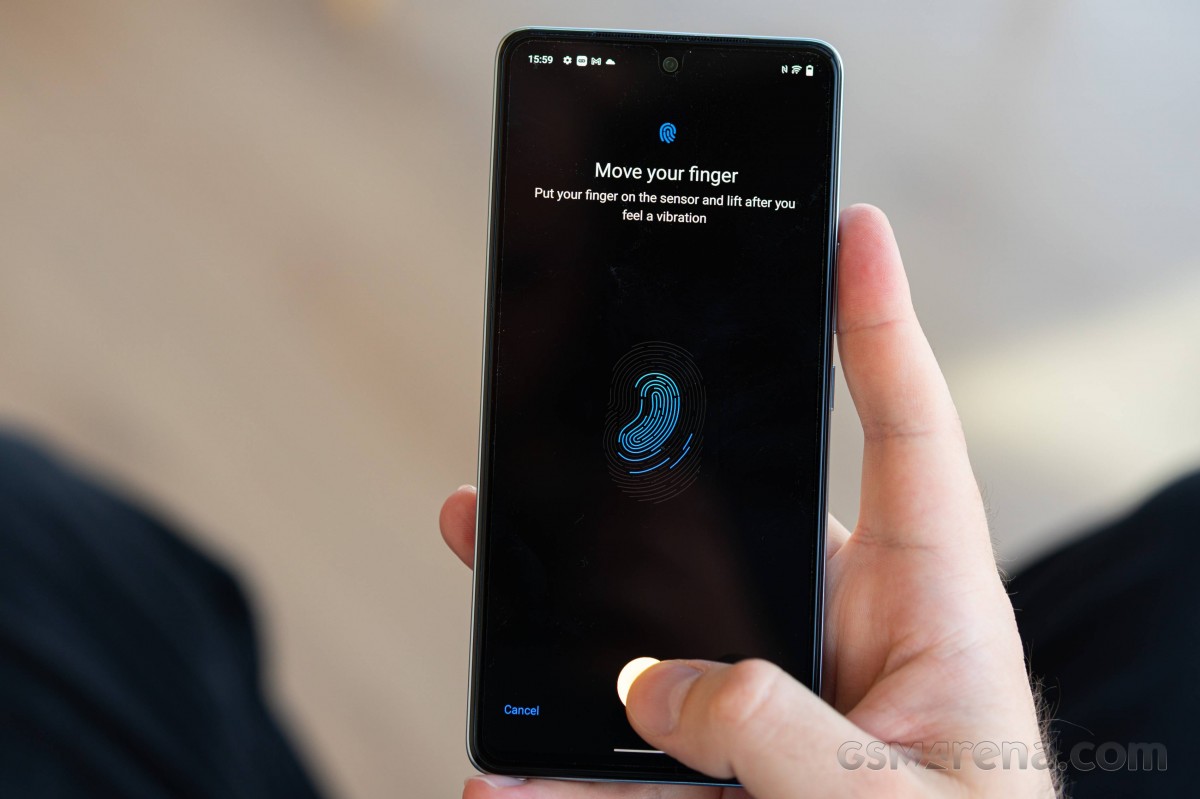 In terms of other "hidden" hardware, we already mentioned the earpiece is amplified and contributes toward a hybrid stereo setup. It is thin and well-hidden above the display.
The sensor situation on the iQOO 9 SE is a bit confusing. The phone definitely has an accelerometer, magnetometer, compass, gyroscope and a light sensor. The latter is actually hidden under the display on the right side of the selfie camera. We believe the iQOO 9 SE is using a virtual proximity sensor.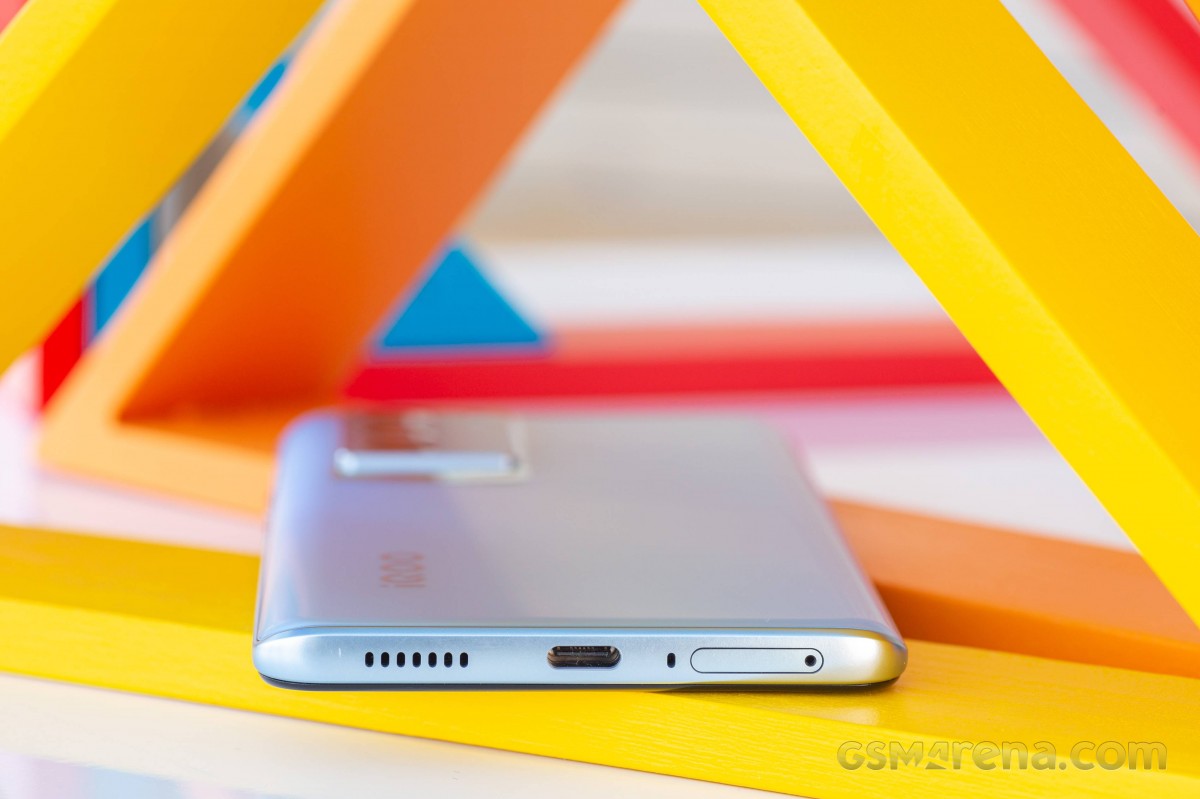 In terms of other missing things, as we mentioned, the iQOO 9 SE lacks expandable storage, also a 3.5mm audio jack and an FM radio. There is also no notification LED, though that is kind of the norm nowadays.
You do get an NFC complete with a full set of host card emulation capabilities (NFCF, ESE, UICC) and NFC Beam support. There are also dual-band Wi-Fi ac with Wi-FI direct and hotspot support and Bluetooth 5.2 with LE support for local connectivity. Also, GPS with A-GPS, GLONASS, GALILEO and BDS.