Pricing

These are the best offers from our affiliate partners. We may get a commission from qualifying sales.

64GB 4GB RAM
$ 282.71
C$ 445.32
128GB 4GB RAM
$ 345.00
C$ 534.99
256GB 4GB RAM
$ 380.00
C$ 649.58
Show all prices
Introduction
The new iPhones are out - but which one to get? Should I upgrade or not? Is one measurably better than the other one? We feel you. The same thoughts are crossing our minds every day as we get to know them better.
Our Apple iPhone 12 and iPhone 12 Pro reviews are out, but we can't just put them back in their boxes. What better way of spending our extra time with these devices than pitting them against each other in a camera challenge while we wait for our iPhone 12 mini and Max review units to arrive.
The iPhone 12 Pro's most notable upgrade over the iPhone 12 is the telephoto camera's addition. So is 2x digital zoom that much worse than the optical on the 12 Pro? And are Portraits photos with Night mode superior to anything the iPhone 12 can come up with?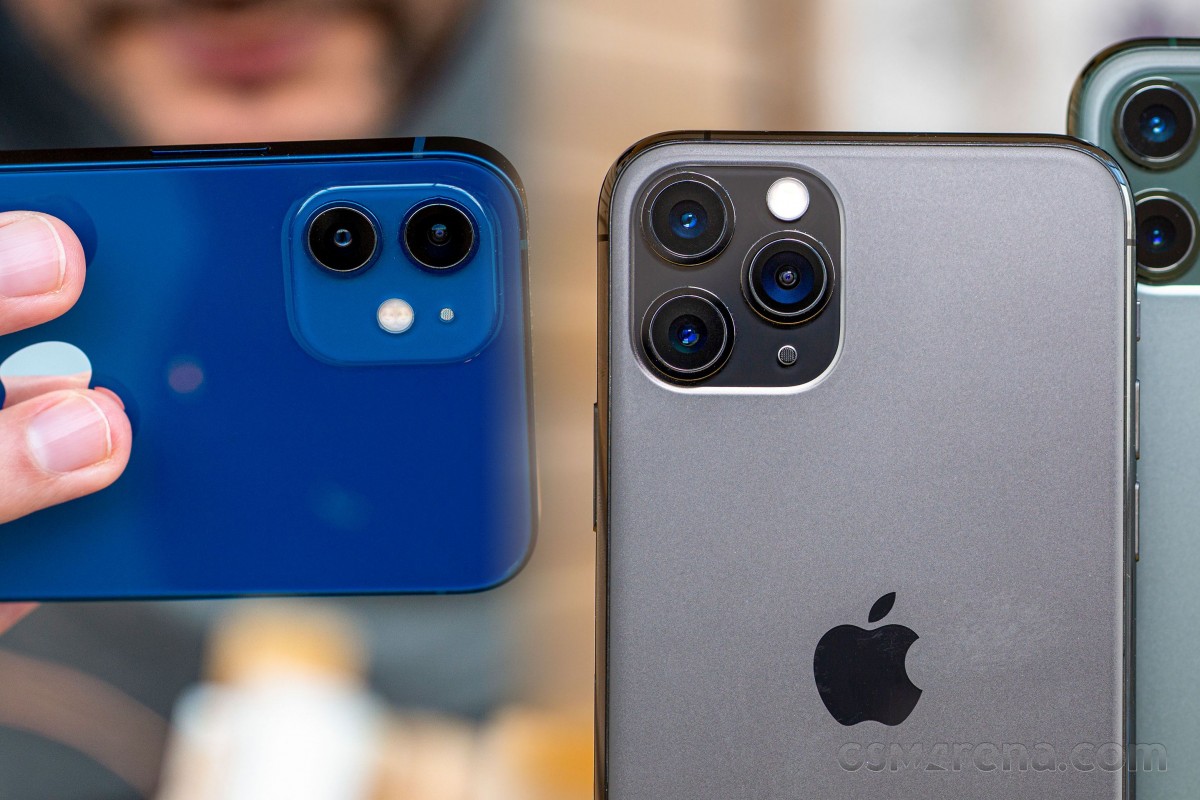 We also couldn't pass the opportunity to see how the new iPhones compare against the iPhone 11 Pro. After all, camera hardware has hardly changed since last year, but there is a new ISP, a wide aperture on the main camera, and perhaps even other changes that we've missed.
So, without further ado, let's check out the camera samples on the next pages.