Apple tends to be more restrictive of what apps are available to iOS users. Especially when they pose a threat to customers using them instead of core applications. For example: Chrome, Google Maps, and Google Photos all have an associated counterpart on iOS: Safari, Apple Maps, and Photos, respectively.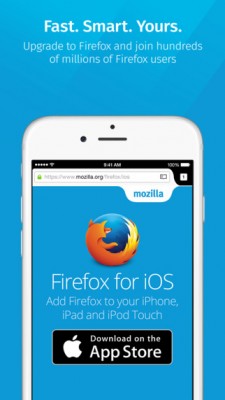 Mozilla has taken a long time to embrace the idea of making Firefox run on the Safari engine instead of its own as per Apple's requirements. This is perhaps due to Apple's wish for users to have a consistent experience.
Much like its Android counterpart, Firefox on iOS has device syncing, tabs, bookmarks, private browsing, and its "Reading List" feature. The overall look and feel of Firefox is very fluid but also feels like Safari. Of course, if you use Firefox's cloud or sync features, this is a great secondary browser to use on your iPhone/iPad. too bad iOS doesn't allow you to set another app as the default web browser.
D
Well said, Apple is known as a walled garden company for a reason.
D
Yeah sounds easy but most Apple users aren't tech savvy like that.
D
Safari is only good on Macs and iOS devices, for all other platforms Firefox/Chrome/Opera and even Edge will do just fine and since they all have better web standards/extension support and features than Sheepfari.
ADVERTISEMENT