Thunderbolt 5 is official and it's a leap forward in terms of speed. It brings the bandwidth from 40 Gbps all the way up to 120 Gbps, has double the PCIe lanes, and can deliver as much as 240W of power through one USB-C cable.
Technically, in a standard configuration, Thunderbolt 5 will provide 80 Gbps - using two of its four PCIe lanes in bi-directional bandwidth. That's twice as fast as Thunderbolt 4. However, when more bandwidth is needed (such as for high-res displays), Thunderbolt 5 can send up to 40 Gbps down three of its four lanes - transmitting 120 Gbps and receiving 40 Gbps.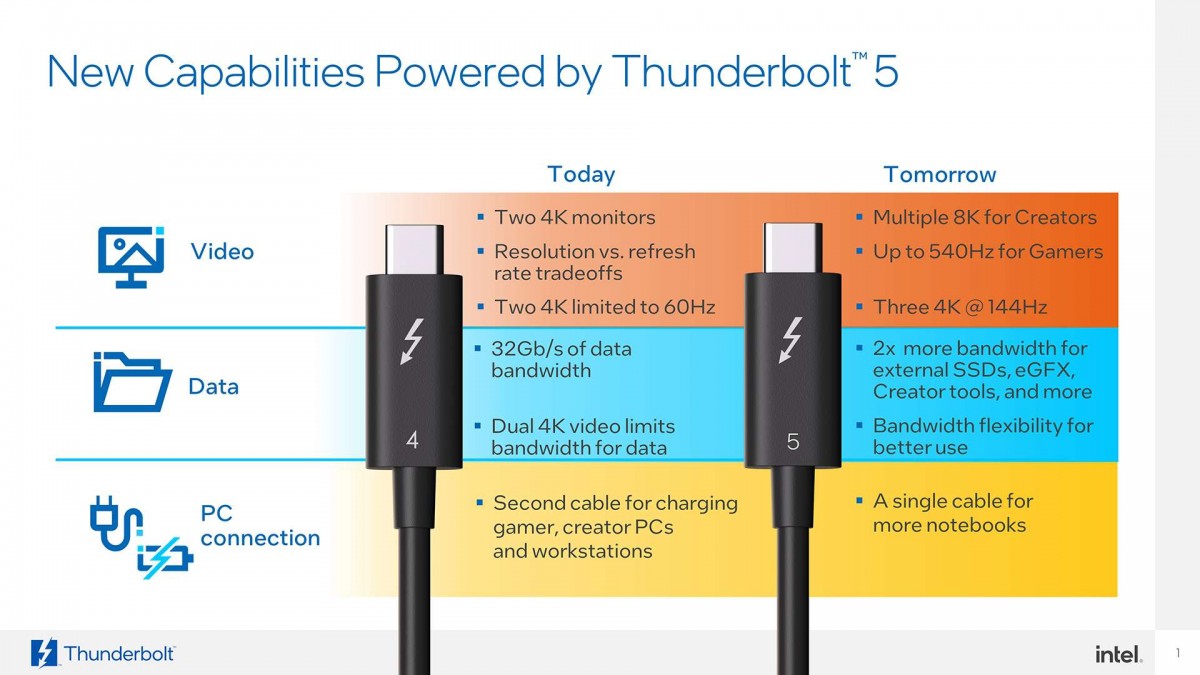 All of that bandwidth will allow for three 4K 144Hz screens running simultaneously, multiple 8K displays, or a single monitor at up to a ridiculous 540Hz.
With up to 240W of possible charging, Thunderbolt 5 would allow even gaming laptops to ditch the proprietary chargers and just use USB-C.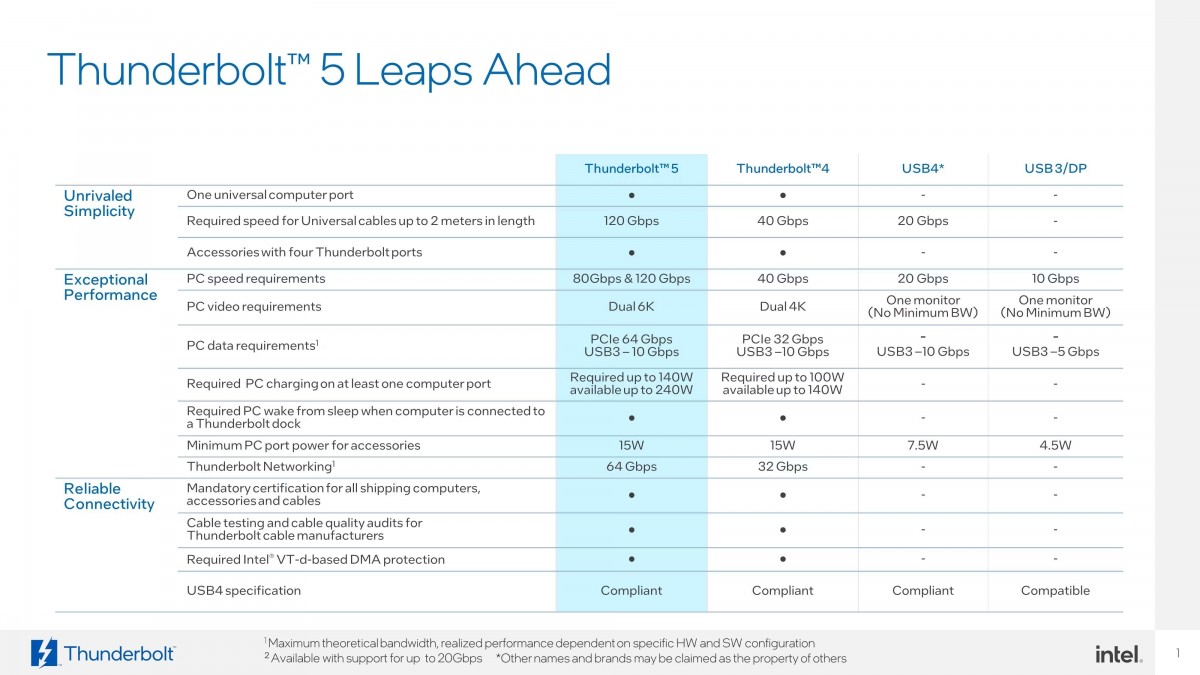 Thunderbolt 4 isn't going away, however. Intel will reserve Thunderbolt 5 for content creation, gaming, and workstation systems, while Thunderbolt 4 will live on for users that don't need as much bandwidth.
Thunderbolt 5 isn't part of Intel's 14th gen processors and instead will require a discrete chip, codenamed Barlow Ridge. Intel says the first machines with Thunderbolt 5 are coming in 2024.
S
USB 2 can be phased out, without any pain to anyone as USB is backwards compatible. But I would support USB 4 to do the same thing that USB did all these years, increase compatibility including backwards compatibility. And to reduce dependence o...
I agree. They're still milking the USB 2.0 port since usb C came into existence. This makes you buy cloud storage since your backups to the PC will be slow. SMH.
ADVERTISEMENT