6.78" 120Hz LCD
The Infinix Zero 5G has a pretty solid display on paper. Stretching to 6.78 inches it has FullHD (1080 x 2460 pixels) native resolution, which at that size works out to a very competent 388 ppi of density. It can also refresh at 120Hz, which is great to see.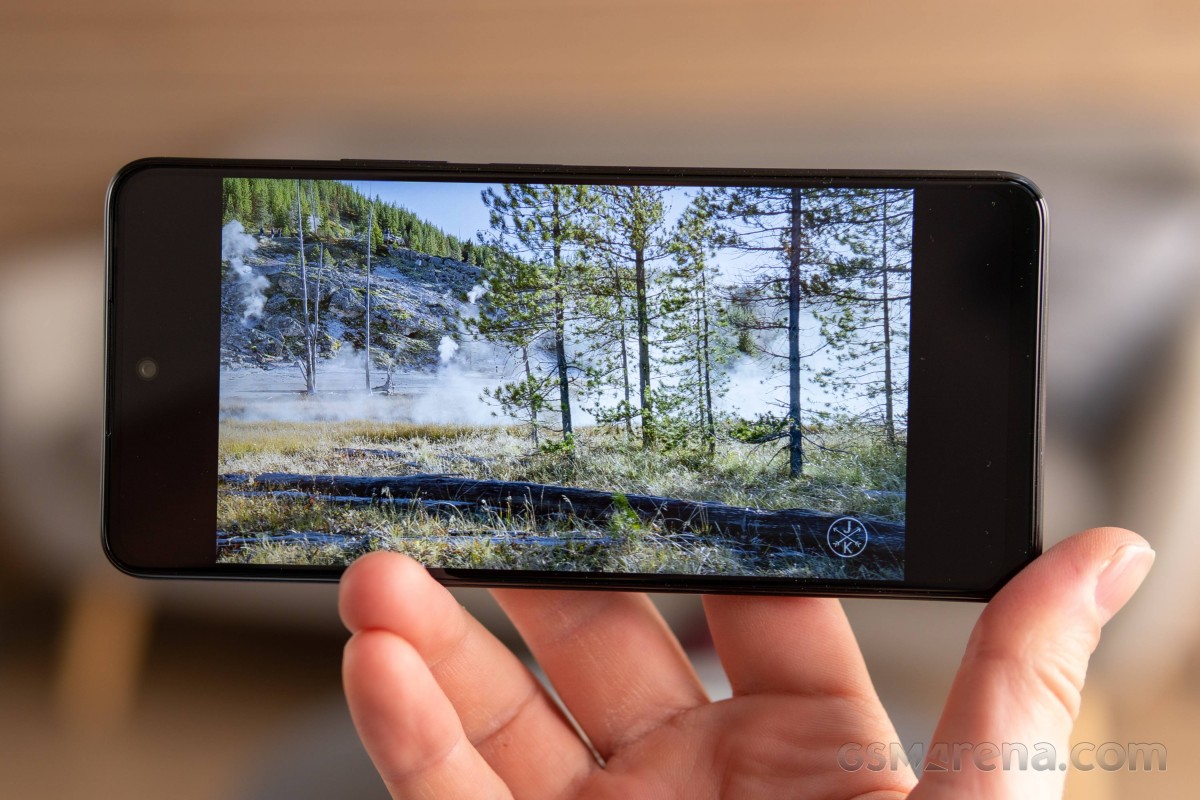 The real life performance left us wanting however. For starters the panel can only reach around 499 nits of brightness. You get that by pulling the slider to 100%, and the phone won't get higher in auto mode either, regardless of ambient conditions. That many nits mean you will have issues making out what's on the display in the bright outdoors.
Display test
100% brightness
Black,cd/m2
White,cd/m2
Contrast ratio
Xiaomi Mi 11 Lite 5G (Max Auto)
0
846
∞
Xiaomi Mi 11 Lite 4G (Max Auto)
0
826
∞
Samsung Galaxy A32 (Max Auto)
0
814
∞
Xiaomi Redmi Note 10 Pro (Max Auto)
0
725
∞
Poco F3 (Max Auto)
0
716
∞
Xiaomi Redmi Note 10 (Max Auto)
0
682
∞
Realme 8 (Max Auto)
0
657
∞
OnePlus Nord CE 5G (Max Auto)
0
607
∞
Samsung Galaxy A22 (Max Auto)
0
597
∞
Realme 8i (Max Auto)
0.475
540
1137:1
Poco X3 Pro (Max Auto)
0.4
534
1335:1
Infinix Zero X Pro
0
515
∞
Xiaomi Mi 11 Lite 5G
0
514
∞
Poco F3
0
511
∞
Poco M4 Pro 5G (Max Auto)
0.33
510
1545:1
Infinix Zero 5G
0.31
499
1610:1
Samsung Galaxy A32 5G (Max Auto)
0.338
497
1470:1
Samsung Galaxy A03s
0.284
488
1718:1
Xiaomi Redmi 10 (Max Auto)
0.4
477
1193:1
Xiaomi Mi 11 Lite 4G
0
476
∞
Xiaomi Redmi Note 10
0
475
∞
Infinix Note 11 Pro
0.292
470
1610:1
Poco X3 Pro
0.327
458
1401:1
Realme 8
0
458
∞
Xiaomi Redmi Note 10 Pro
0
457
∞
Infinix Note 10 Pro
0.337
447
1326:1
Realme 8i
0.348
433
1244:1
OnePlus Nord CE 5G
0
429
∞
Samsung Galaxy A32 5G
0.286
426
1490:1
Tecno Camon 18 Premier
0
422
∞
Poco M4 Pro 5G
0.264
410
1553:1
Xiaomi Redmi 10
0
396
1494:1
Samsung Galaxy A32
0
393
∞
Samsung Galaxy A22
0
391
∞
Samsung Galaxy A22 5G
0.236
385
1631:1
Color reproduction on the Zero 5G's screen is all over the place. Infinix has been struggling with this on at least a few of its devices, with the problem only made worse by the fact that there are no color profiles or adjustments available in software. You are stuck with the color profile you get, which is way off the mark. It targets the sRGB color space, but blues, in particular, are totally off and cyan is the biggest offender. It is so oversaturated that it gives a cold hue to all of the colors. Some of the greens are also so off that they are blue. The white point is also missed in the same dirrection.
The Zero 5G's display has no HDR support, while the phone itself is only certified for Google's Widevine L3 DRM, which means it is limited to streaming in SD quality on platforms like Netflix.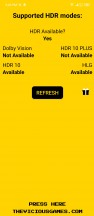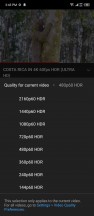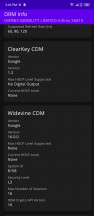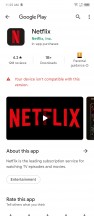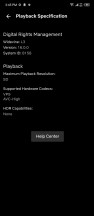 HDR decoding • HDR in YouTube • Widevine L3 • Netflix app
The final problem with the Infinix Zero 5G display panel is the horribly sluggish pixel response time. It is not that bad in 60Hz mode, but in 120Hz every scroll on finer text turns it into a blurry mess. Our best guess is that Infinix is just using a lower quality panel and consequently pushing it and its RTC (Response Time Compensation) hard, causing some ghosting or overshooting, mostly visible as white halos.
On a slightly more positive note, at least Infinix has a surprisingly competent setup for handling high refresh rate content. You get to choose between three different modes in settings. 60Hz works exactly as expected - it just locks refresh rate at 60Hz.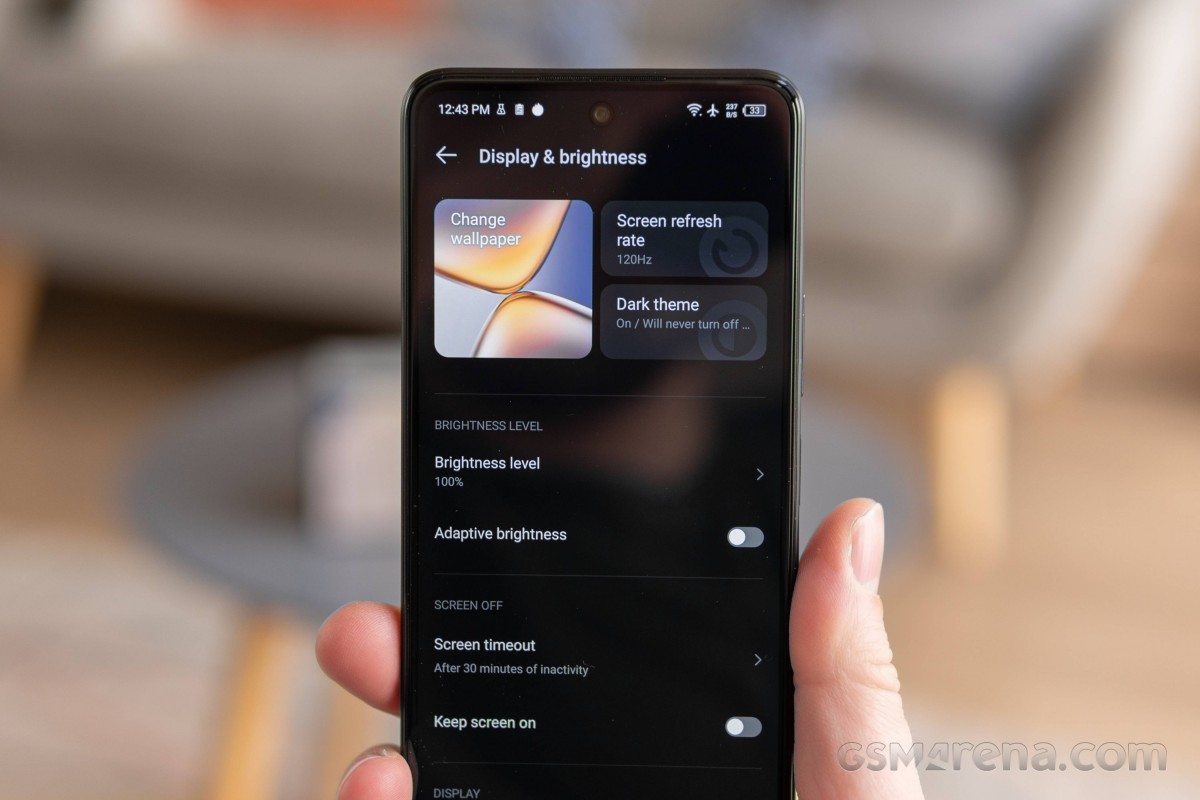 In contrast, 120Hz mode is not strictly locked at 120Hz, but rather, it favors 120Hz, while still doing some strategic changing down to 90Hz or 60Hz in some apps to save power. Annoyingly, Google Chrome works at 90Hz in this mode. At least most other browsers aren't afflicted.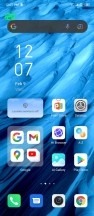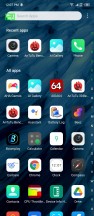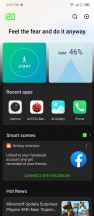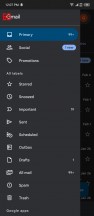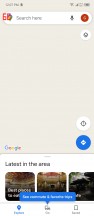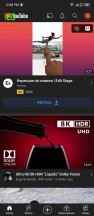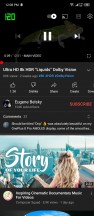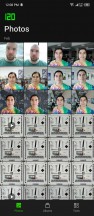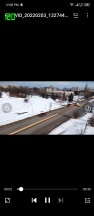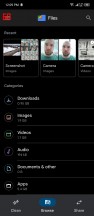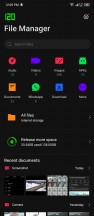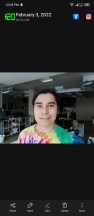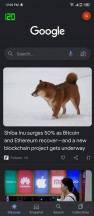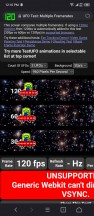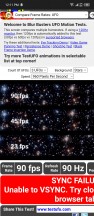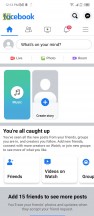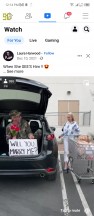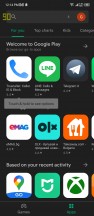 Infinix Zero 5G working in 120Hz mode
We made sure to try a few games, known to be able to render at over 60fps as well. All of them supported the 120Hz mode, and while the Infinix Zero 5G doesn't have a built-in fps meter they certainly ran above 60fps too.
The Auto-switch refresh rate mode tries its best to offer more dynamic refresh rate management, and indeed we noticed that the Infinix Zero 5G dropped down to 60Hz a lot more frequently in auto mode. Notably, while playing video, which is important for battery conservation. The problem is that this often happens for apps that could benefit from 120Hz. Chrome only ran at 60Hz, which is a particularly annoying.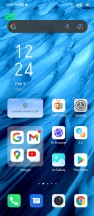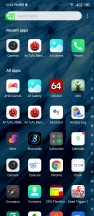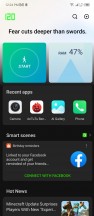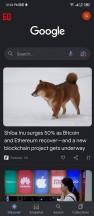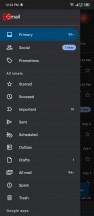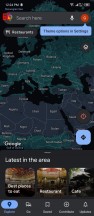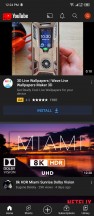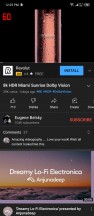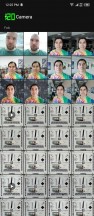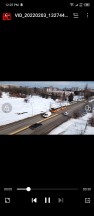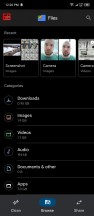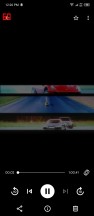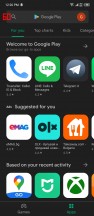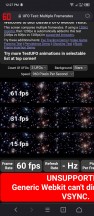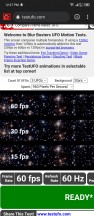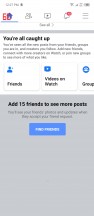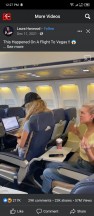 Infinix Zero 5G working in Auto-switch refresh rate mode
The same goes for games. Out of the titles we already confirmed were running in a high refresh rate mode, and with greater than 60fps, we only managed to get one to behave as expected while in auto mode. The rest were capped at 60fps.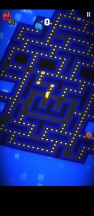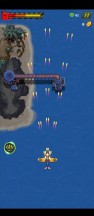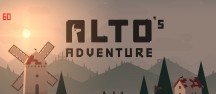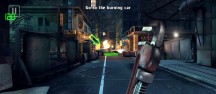 Games in Auto-switch refresh rate mode
So overall, high refresh rate handling on the Infinix is good but still not perfect. Some extra work is either required to make the auto mode better or, alternatively, Infinix could just implement a per-app refresh rate settings menu, which would allow you to just pick and choose when to save on power and when to have the benefits of a smoother experience.
Battery life
The Infinix Zero 5G has a big 5,000 mAh battery at its disposal. It also uses that capacity incredibly well, scoring an impressive total endurance rating of 140 hours in our tests. On the one hand, the 6nm Dimensity 900 chipset, with its efficient internal 5G modem, is clearly sipping power both during standby and active calls. And despite its other shortcomings, the 6.78-inch LCD is at least excellently power-efficient.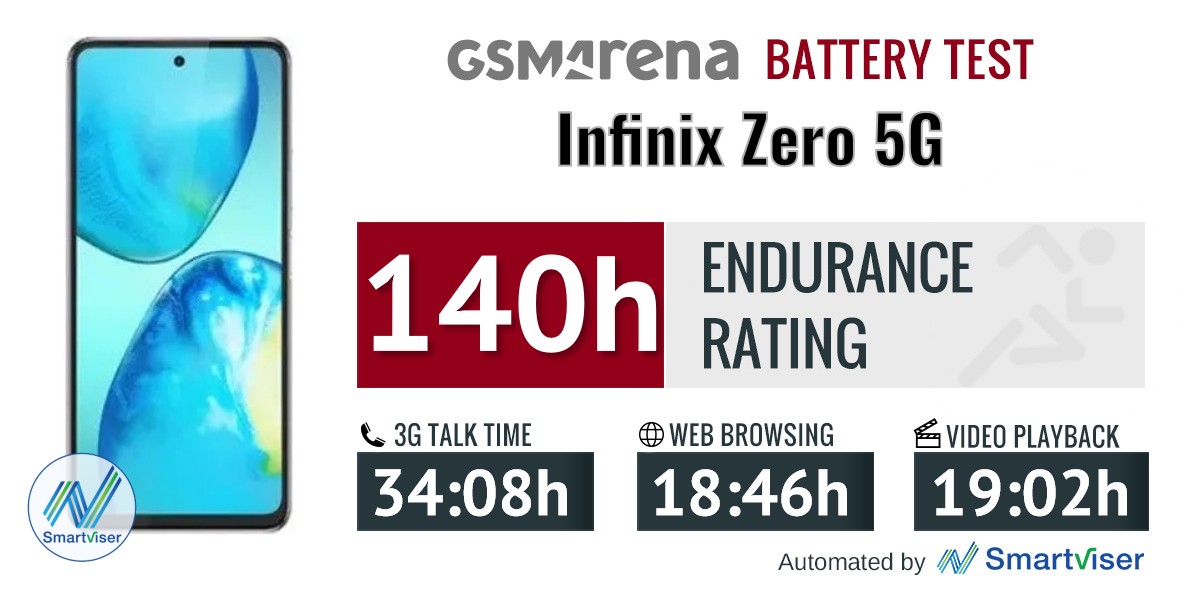 Looking at these numbers compared to the Infinix Zero X Pro and other MediaTek Helio G95 phones, like the Realme 8, further proves that battery efficiency is one area in which the newer and higher-end Dimensity 900 chipset excels.
Our battery tests were automated thanks to SmartViser, using its viSerDevice app. The endurance rating denotes how long the battery charge will last you if you use the device for an hour of telephony, web browsing, and video playback daily. More details can be found here.
Video test carried out in 60Hz refresh rate mode. Web browsing test done at the display's highest refresh rate whenever possible. Refer to the respective reviews for specifics. To adjust the endurance rating formula to match your own usage patterns check out our all-time battery test results chart where you can also find all phones we've tested.
Charging speed
The Infinix Zero 5G can charge at up to 33W via its proprietary charging tech. While decent on paper, its charging rate is not that impressive in real life. But it has all of the budget Samsung models beat and does charge a bit faster than the Infinix Note 10 Pro and Note 11 Pro, which both technically charge at the same rate and have the same battery capacity.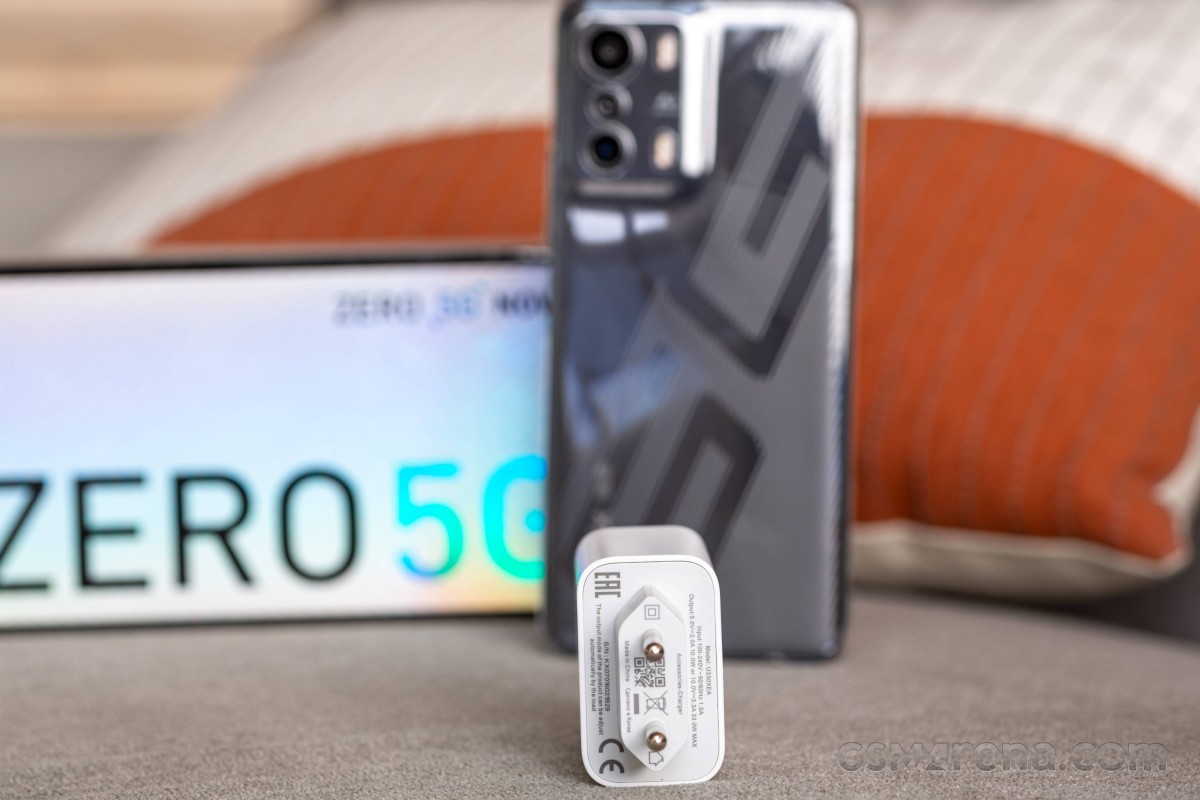 On the flip side, the Tecno Camon 18 Premier - another phone related to the Zero 5G charges much faster and even more so the Infinix Zero X Pro.
30min charging test (from 0%)
Higher is better
Infinix Zero X Pro
76%
Poco F3
67%
OnePlus Nord CE 5G
67%
Xiaomi Redmi Note 10
65%
Tecno Camon 18 Premier
60%
Xiaomi Mi 11 Lite 5G
58%
Xiaomi Mi 11 Lite 4G
58%
Realme 8
56%
Poco M4 Pro 5G
54%
Xiaomi Redmi Note 10 Pro
50%
Poco X3 Pro
50%
Xiaomi Redmi Note 10 5G
33%
Infinix Zero 5G
30%
Realme 8i
30%
Infinix Note 10 Pro
26%
Infinix Note 11 Pro
25%
Samsung Galaxy A32
25%
Samsung Galaxy A32 5G
23%
Samsung Galaxy A22 5G
23%
Samsung Galaxy A22
23%
Samsung Galaxy A03s
15%
Time to full charge (from 0%)
Lower is better
Poco F3
0:56h
Infinix Zero X Pro
0:58h
OnePlus Nord CE 5G
1:03h
Xiaomi Mi 11 Lite 5G
1:04h
Xiaomi Mi 11 Lite 4G
1:04h
Tecno Camon 18 Premier
1:05h
Poco M4 Pro 5G
1:07h
Poco X3 Pro
1:08h
Realme 8
1:09h
Xiaomi Redmi Note 10
1:13h
Xiaomi Redmi Note 10 Pro
1:21h
Infinix Zero 5G
1:55h
Xiaomi Redmi Note 10 5G
2:00h
Infinix Note 10 Pro
2:05h
Infinix Note 11 Pro
2:07h
Samsung Galaxy A32
2:19h
Samsung Galaxy A22
2:20h
Realme 8i
2:21h
Samsung Galaxy A32 5G
2:24h
Samsung Galaxy A22 5G
2:29h
Samsung Galaxy A03s
3:38h
Speaker
The Infinix Zero 5G just has a single bottom-firing speaker. Not even using the earpieice as a second one, which is doubly disappointing seeing how the Infinix Note 11 Pro has a decent hybrid setup. Then again, the flagship Infinix Zero X Pro is also stuck with a single speaker on the bottom, so there is that.
The Zero 5G managed to score a GOOD loudness rating, but only just. It's nowhere near the impressive output of the Infinix Note 11 Pro. The frequency response curve is not particularly clean but still a bit more accurate than that on the Infinix Zero X Pro, especially in the highs. Again, however, not as good as that on the Note 11 Pro.
You can, however, tune out a big chunk of these deficiencies if you invest enough time inside the included DTS Sound platform. Audio options are surprisingly in-depth and abundant. Unfortunately, a bit wasted on the basic speaker setup. Kind of the polar opposite of the display situation, where you get zero control over what might have been much better hardware.
Use the Playback controls to listen to the phone sample recordings (best use headphones). We measure the average loudness of the speakers in LUFS. A lower absolute value means a louder sound. A look at the frequency response chart will tell you how far off the ideal "0db" flat line is the reproduction of the bass, treble, and mid frequencies. You can add more phones to compare how they differ. The scores and ratings are not comparable with our older loudspeaker test. Learn more about how we test here.