6.78-inch, 120Hz display
The Infinix Note 30 has a solid display on paper. Stretching to 6.78 inches, it has FullHD (1080 x 2460 pixels) native resolution, which at that size works out to a very competent 388 ppi of density. It can also refresh at 120Hz, which is great to see. This display is actually very similar to the one inside the Infinix Zero 5G, at least in terms of basic specs.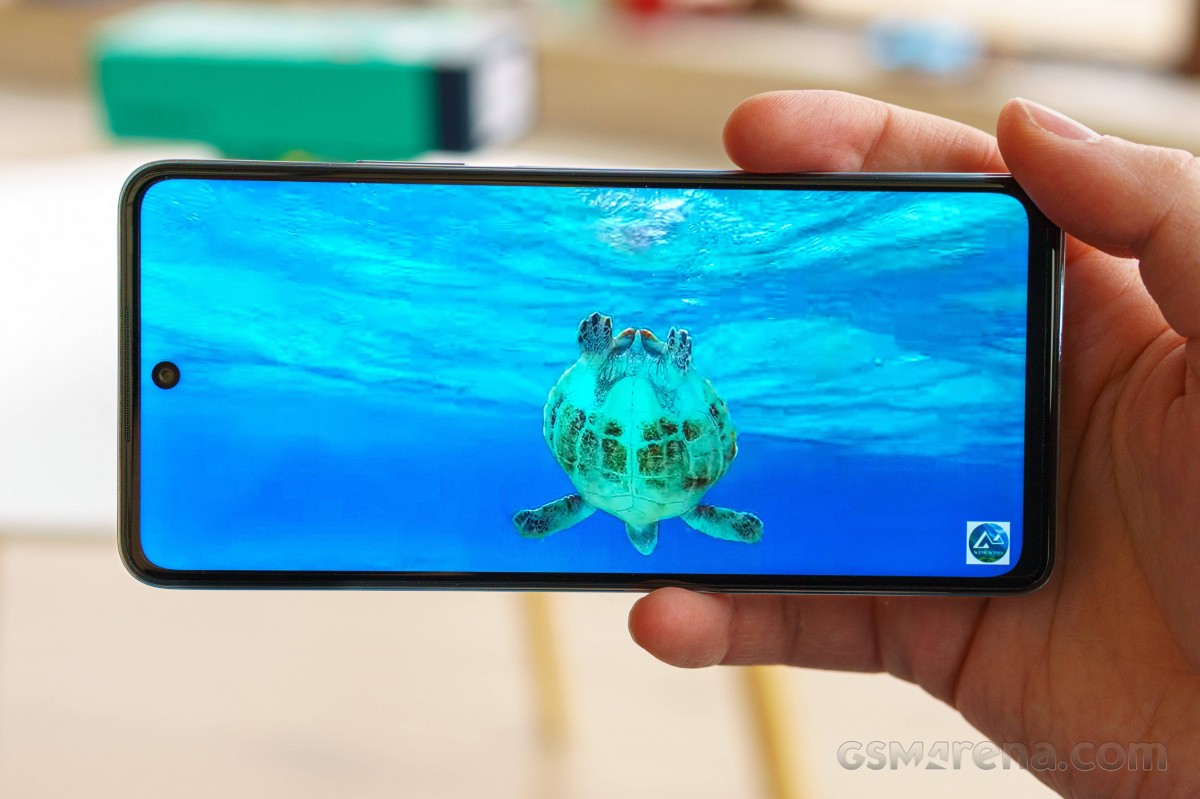 The real-life performance left us wanting, however. For starters, the panel can only reach around 607 nits of brightness. You get that by pulling the slider to 100%, and the phone won't get higher in auto mode either, regardless of ambient conditions. That many nits mean you may have issues making out what's on the display in the bright outdoors. On a more positive note, this display gets brighter than the Infinix Zero 5G one. We measured a contrast ratio of 1521:1.
Max display brightness test
White test pattern, 75% fill (nits)
Sort by
Manual mode
Auto mode
Moto G72

1015

501

Redmi Note 12 4G

744

474

Poco X5

728

456

Redmi Note 12

706

447

Realme C55

659

546

Realme 10

610

427

Infinix Note 30

607

607

Tecno Spark 10 Pro

521

466

Galaxy A14 5G

N/A

519

Galaxy A23 5G

508

429

Infinix Zero 5G

499

499

Galaxy A23

N/A

464

Poco M5

448

402
Another improvement since the Zero 5G is the addition of color modes and settings. This is much appreciated. You can also set the color temperature on a slider, but there are no custom white-point adjustments. The Note 30 has two color profiles - original and bright. Unfortunately, neither is particularly good or even better than the other, and just like the Zero 5G, colors are all over the place.
Both profiles seem to target the DCI-P3 color space but miss the mark wildly. In the slightly "better" or rather "less bad" bright color profile, the Note 30 produces whites with a cleat blue hue, oversaturated blues, especially cyan and oversaturated reds. As for greens - these look a bit bluish as well. There is nothing really to be done to address the situation either. You are stuck with the color science Infinix managed, and that's that.
The display on the Note 30 lacks HDR support. The phone can still decode HDR 10 and HLG video. On a pretty positive note, unlike its Zero 5G sibling, the Note 30 is certified for the highest possible Widevine L1 DRM, which allows services such as Netflix to offer up FullHD streams and saturate its native display resolution.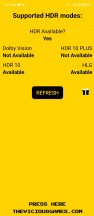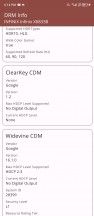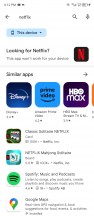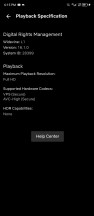 HDR decoding • Widevine L1 • Netflix playback capabilities
Before we move on to high refresh rate handling, we would like to complain about the sluggish pixel response time on the panel inside the Note 30. To be fair, the issue isn't as pronounced as it was on the Infinix Zero 5G, but scrolling with finer text on the screen can still result in ghosting and halos.
High refresh rate handling
Infinix has a surprisingly competent setup for handling high refresh rate content. You get to choose between four different modes in settings. 60Hz works as you would expect - it just locks the refresh rate at 60Hz.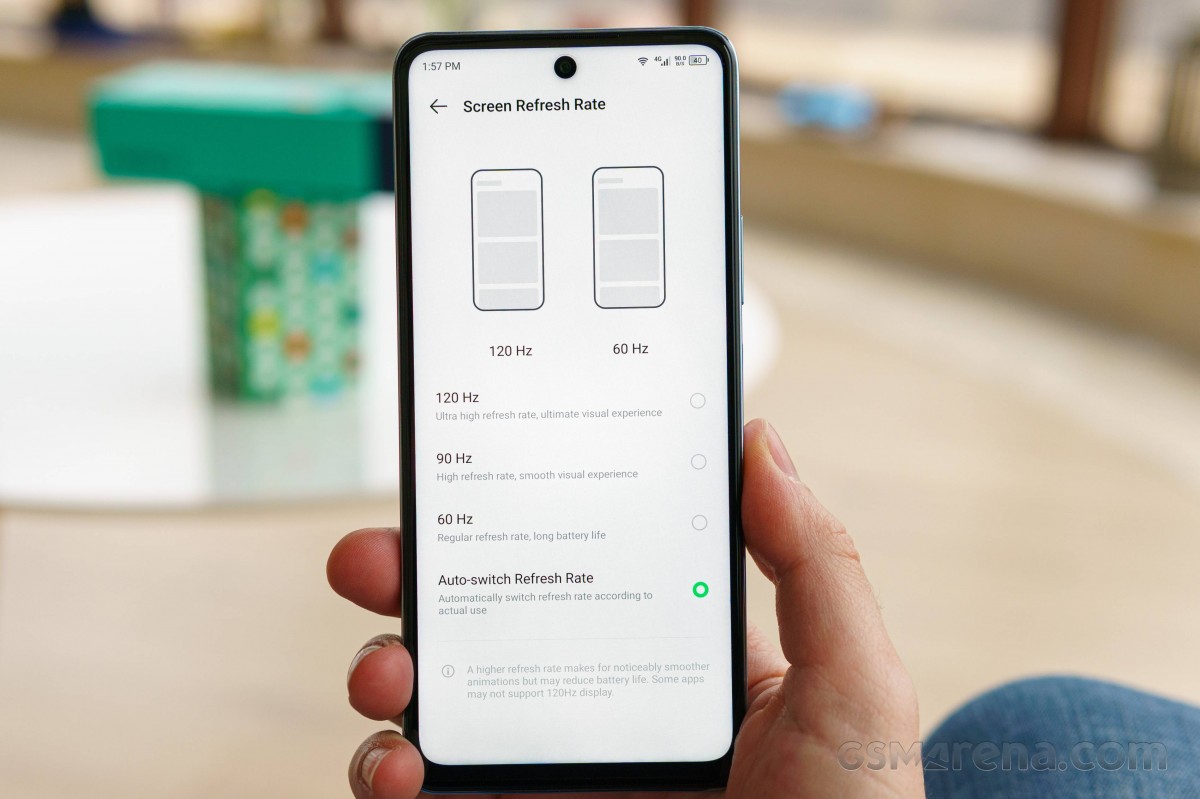 In contrast, 120Hz and 90Hz modes don't work like strict locks but rather favor that high refresh rate accordingly while still strategically dropping down to 60Hz in some apps to save power. It is worth noting that both modes seem to only switch down to 60Hz. We never saw the 120Hz mode switch down to 90Hz.
In 120Hz mode, most apps run accordingly in 120Hz, that is, as long as there is movement on the screen or you are interacting with the display. Once neither condition is met, most, but not all, apps drop-down to 60Hz to save power.
We also made sure to try a few games known to render at over 60fps. Most of them supported the 120Hz mode, and while the Infinix Note 30 doesn't have a built-in fps meter, they certainly ran above 60fps too.
The Auto-switch refresh rate mode tries its best to offer more dynamic refresh rate management, and indeed we noticed that the Infinix Note 30 dropped down to 60Hz a lot more frequently in auto mode. In fact, we were very happy to see it drop down to 60Hz while playing back video through Google Files. Unfortunately, this behavior did not carry over to the Infinix file manager app, where video playback was done at 120Hz, effectively wasting power. So, there is still some work to be done on the automatic refresh rate switching. It is also worth noting that we never saw the Note 30 drop down to 90Hz in Auto mode either. It just switched between 120Hz and 60Hz.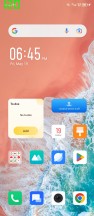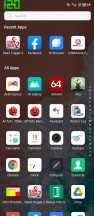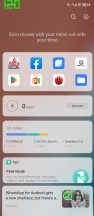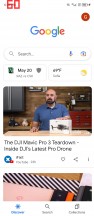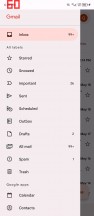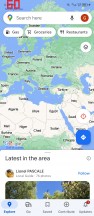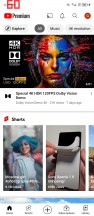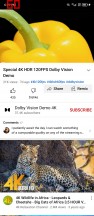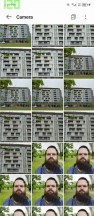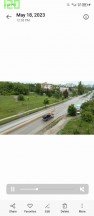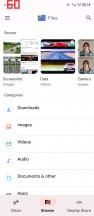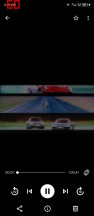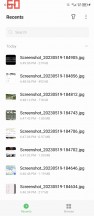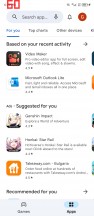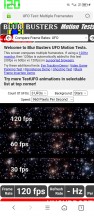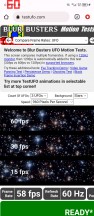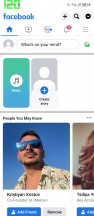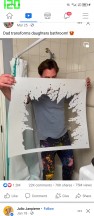 Apps working in Auto refresh rate mode
Trying all of the same games again in Auto refresh rate mode just confirmed our observation that the Note 30 is a lot more reluctant to use its 120Hz refresh rate in this mode. Just one game out of four managed to trigger and run in 120Hz mode, while the others were stuck at 30Hz.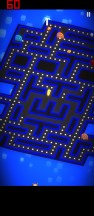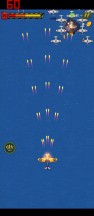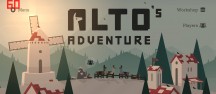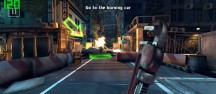 Games in Auto refresh rate mode
The takeaway, then? Well, you should probably take care to game in 120Hz mode for titles you know support over 60fps rendering. Other than that, overall, high refresh rate handling on the Infinix is good but still not perfect. Some extra work is required to make the auto mode better or, alternatively, Infinix could just implement a per-app refresh rate settings menu, which would allow you to pick and choose when to save on power and when to have the benefits of a smoother experience.
Battery life
The Infinix Note 30 has a pretty big 5,000 mAh battery on board. The phone is also running on MediaTek Helio G99 chipset. It is a fairly-efficient 6nm chip, and we've seen this exact battery and chipset combo in a few other phones before. We know from experience that the combo is quite efficient in practice, and the Infinix Note 30 does not stray from the norm.
The phone managed a great total endurance rating of 119 hours in our test. That's even better than what we expected from this chipset and battery capacity combo. The Note 30 excels in standby endurance in particular.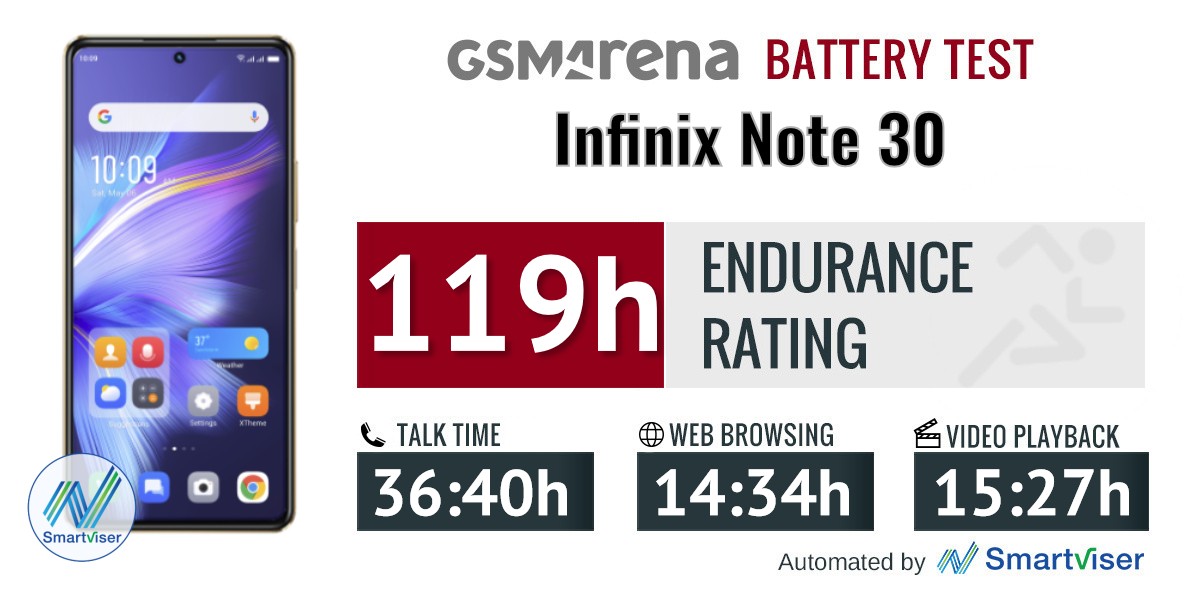 It should be noted that the browser test on the Note 30 was done at its maximum 120Hz display refresh rate, while the video playback one was conducted at 60Hz, which is in keeping with our usual procedure.
Our battery tests were automated thanks to SmartViser, using its viSerDevice app. The endurance rating denotes how long the battery charge will last you if you use the device for an hour of telephony, web browsing, and video playback daily. More details can be found here.
Video test carried out in 60Hz refresh rate mode. Web browsing test done at the display's highest refresh rate whenever possible. Refer to the respective reviews for specifics. To adjust the endurance rating formula to match your own usage patterns check out our all-time battery test results chart where you can also find all phones we've tested.
Charging speed
The Infinix Note 30 is a speedy charger, particularly for its budget. It advertises 45W fast charge support with its bundled charger. The charger supports standard USB 5V@2A output and a proprietary 11V@4.1A output. You better hold on to this specific charger to make use of the phone's fast charging at its optimal speeds.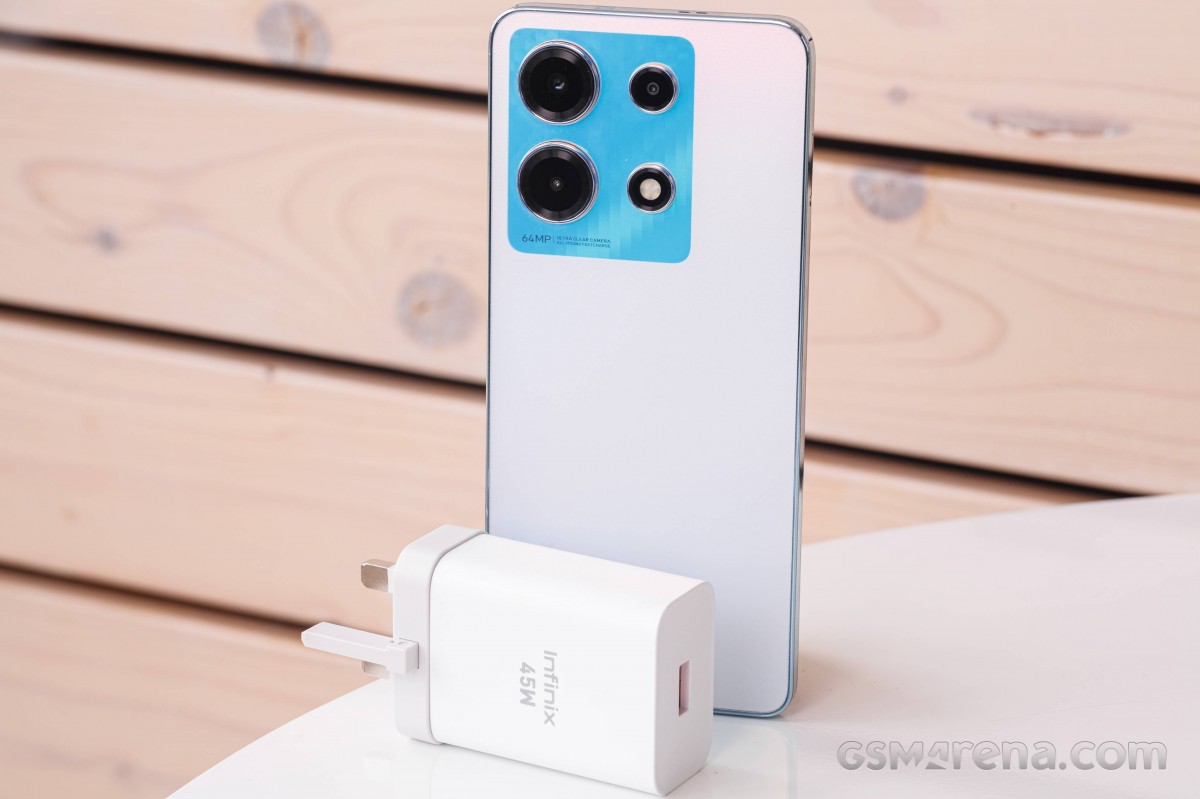 And these speeds are rather impressive. We managed to get the Note 30 from dead all the way to 35% in 15 minutes and then to 64% in 30 minutes. Not quite the 75% Infinix advertises, but very respectable nonetheless. A full charge took us just shy of an hour. Impressive stuff on a budget device!
30min charging test (from 0%)
Higher is better
| | |
| --- | --- |
| Infinix Zero X Pro | 76% |
| Infinix Note 30 | 64% |
| Poco X5 | 63% |
| Galaxy A23 5G | 58% |
| Redmi Note 12 | 56% |
| Redmi Note 12 4G | 55% |
| Moto G72 | 53% |
| Poco M4 Pro | 51% |
| Realme C55 | 50% |
| Realme 10 | 48% |
| Tecno Spark 10 Pro | 35% |
| Galaxy A23 | 32% |
| Infinix Zero 5G | 30% |
| Galaxy A14 5G | 30% |
| Xiaomi Poco M5 | 24% |
| Moto G53 5G | 22% |
* Tap/hover over the device names for more info
Time to full charge (from 0%)
Lower is better
| | |
| --- | --- |
| Infinix Note 30 | 0:57h |
| Infinix Zero X Pro | 0:58h |
| Poco X5 | 1:06h |
| Redmi Note 12 | 1:08h |
| Galaxy A23 5G | 1:08h |
| Realme C55 | 1:09h |
| Poco M4 Pro | 1:10h |
| Redmi Note 12 4G | 1:11h |
| Moto G72 | 1:14h |
| Realme 10 | 1:16h |
| Galaxy A23 | 1:43h |
| Tecno Spark 10 Pro | 1:48h |
| Infinix Zero 5G | 1:55h |
| Xiaomi Poco M5 | 2:19h |
| Galaxy A14 5G | 2:22h |
| Moto G53 5G | 2:35h |
* Tap/hover over the device names for more info
If you misplace the Infinix 45W charger or don't have it on you, Infinix also advertises Power Delivery 3.0 support on the Note 30. Charging over PD isn't quite as fast, however.
The Infinix Note 30 also promises to deliver an extra-durable battery with up to 1,000 guaranteed charge cycles, which Infinix claims is above industry averages. Infinix also put some extra software effort into battery conservation. First, the Note 30 has Ai Smart Charge, which aims to better charge your phone overnight by charging it most of the way to full and only topping it off before you get up in the morning.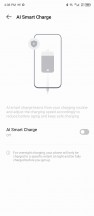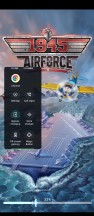 Ai Smart Charge and Bypass charging
The Note 30 also supports Bypass charging. As the name suggests, it is a way to power the phone via the Type-C port without continuously charging the battery. This is a great feature, particularly for gaming and can greatly increase the longevity of the battery. The feature is available through the build-in X Arena gaming environment on the Note 30.
Last but not least, the Note 30 also supports wired reverse charging via its Type-C port, so you can charge another device in a pinch.
Speakers
As already mentioned, the Infinix Note 30 has a stereo speaker setup. That's not something you see commonly in this budget price bracket. Furthermore, it has been tuned with the help of JBL. We already mentioned that the top speaker, doubling as the earpiece, has openings facing both forward and up, making it harder to cover with a palm. Unfortunately, this isn't the case with the bottom speaker, which you can cover up quite easily.
The Note 30 isn't particularly loud and only managed a GOOD loudness rating in our testing. Its frequency response curve is nothing to phone home about, either. Still, the phone has pretty clean highs with no noticeable distorting, even at high volumes. Mids are also quite clean. There is, however, almost no base to speak of.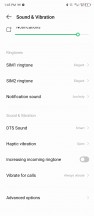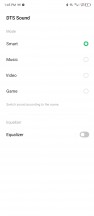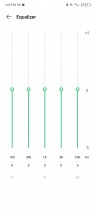 DTS sound platform and equalizer
You can, however, address some of these issues if you spend enough time inside the included DTS Sound platform. Audio options are surprisingly in-depth and abundant. You get some presets, as well as a manual equalizer.
Use the Playback controls to listen to the phone sample recordings (best use headphones). We measure the average loudness of the speakers in LUFS. A lower absolute value means a louder sound. A look at the frequency response chart will tell you how far off the ideal "0db" flat line is the reproduction of the bass, treble, and mid frequencies. You can add more phones to compare how they differ. The scores and ratings are not comparable with our older loudspeaker test. Learn more about how we test here.