In Past Tense is our series of articles in which the GSMArena team takes you on a nostalgia-infused ride through the phones that impressed them the most through the years. Last time we had the first part of Ricky's story and now it's time for the grand finale.
To key, or not to key
By now it was 2009 and everyone had heard of the HTC EVO since it was heavily advertised as the world's first 4G phone. I still never had interest in it for one reason: it didn't have a QWERTY keyboard.
It was around this time that I started reading a lot about smartphones because I liked to make informed decisions before signing a contract extension on a new phone. I asked people who had the EVO if they ever had any keyboard lag. Even though they said it was pretty quick, I still didn't want to get it, I held onto my BlackBerry.
This was when I learned that Sprint was going to launch a new phone: the HTC EVO Shift. It was an HTC slider Android phone that had a full QWERTY Keyboard, so I instantly wanted it. I walked into the Sprint Store the morning that the phone was set to launch: January 9, 2011. I walked in around 11AM and asked if anyone else had come in or lined up to the buy that phone. To my luck and surprise, I was the first one at the store to buy that phone.
The HTC EVO Shift was the first Android phone that I loved. It was actually the Sprint variant of the T-Mobile G2, which was an HTC-built phone that flipped up and down on a hinge (not flip around like the Sidekick II). The Evo Shift had a slide-up screen instead, and offered HTC's Sense UI. Meanwhile, the G2 had vanilla Android Gingerbread.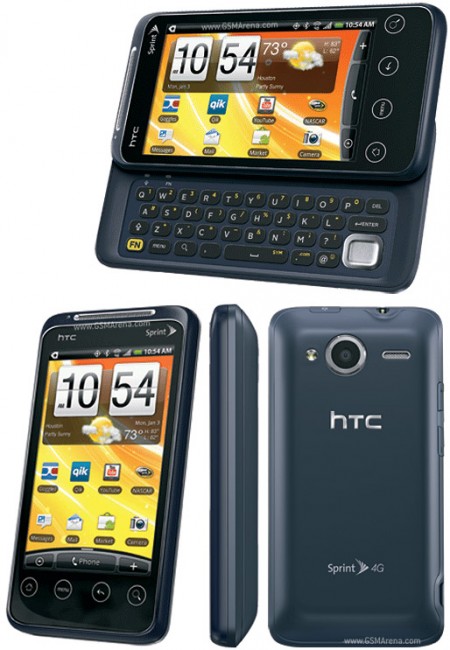 It was quick, snappy, it had Google Maps turn-by-turn navigation, and best of all: it had a physical keyboard. It had a rubbery matte finish that felt nice in the hand and the keyboard was spacious.
The EVO Shift was compatible with Sprint's 4G WiMax network. I was never really able to use WiMax because its rollout was a slow disaster so it was barely available in my area.
The only times 4G WiMax was available to me was in certain hot spots of South Florida like shopping malls and more dense areas of Miami. I'd only turn the 4G radio on to check the data speeds and fantasize about what life would be like if I had download speeds of 5+ Mbps available to me all the time.
I decided I was ready to move on to another phone: one that wouldn't have a keyboard. I figured I trusted that Android was mature enough by this point to rely on a touchscreen for all text input.
The Motorola Photon is the Sprint variant of the Motorola Electrify from global markets. It had a kickstand, a 4.3-inch 540p screen, an 8MP camera with autofocus, and had an Nvidia Tegra 2 chipset with dual-core CPU. The pentile nature of its display was rather obvious and you could definitely tell that it wasn't as good as LCDs or Samsung's gorgeous AMOLED screens of the time.
I didn't enjoy the Photon's Moto Blur UI: it was heavy and pretty dull-looking compared to Samsung and HTC's Android skins. The Photon's battery was also pretty bad, lasting me only about two-thirds of the day before it crapped out. I flashed the phone with Cyanogenmod 7.1 and loved the extensive customizability that came with it, not to mention I was finally rid of Moto Blur.
The downside to doing this on a CDMA phone was that an AOSP-based ROM broke 4G. What did it matter since 4G's rollout was still not making any progress?
I was ready to buy a Samsung Galaxy Nexus, which was being cleared from Sprint's inventory at $50 with a two-year contract. Unfortunately my store didn't have them anymore since they were out of stock and no more were coming.
I decided to get the Samsung Galaxy S III on Sprint and was still able to get a good deal at $99 on contract. It was the first LTE phone I had on Sprint and since it had dual radios (one for LTE and one for CDMA calls) I would finally be able to talk and use the internet at the same time. This was a limitation for CDMA phones since EVDO and CDMA calls could not be used simultaneously on a single radio chip.
When I got this phone, is was the best phone I ever had up to this point. It had a huge 4.8-inch screen, a really nice 8MP camera, a pretty, glossy white hyper-glaze plastic back cover, and it had a huge 2,100 mAh battery that lasted me all day. The Qualcomm Snapdragon S4 Plus was snappy and the 2GB of RAM ensured smooth app runs and multitasking.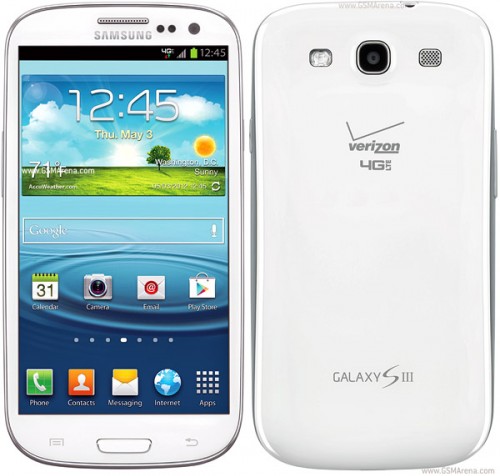 As I became sick of TouchWiz UI, I eventually flashed Cyanogenmod 9 (based on Android Ice Cream Sandwich) to the Galaxy S III. It was great to basically have the software from the Galaxy Nexus on hardware that was significantly better.
Between the time that I got the Motorola Photon in late 2011 and the time I got the Galaxy S III in late 2012, the iPhone launched on Sprint. I believe this is the time when Sprint became overcrowded with iPhone users who upgraded from featurephones and BlackBerries. As a result, Sprint would slow down drastically due to the new number of people using the data-hungry iPhone 4.
By this time, I became irritated with Sprint's coverage and often unreliable service. It was sometimes impossible to send a text message, and Sprint 3G's usable speeds of around 700 - 900 Kbps were reduced to dial-up speeds. LTE was still not widely available so I decided to leave my family plan and go my separate way. There was no way I was going to keep putting up with such irritatingly slow and unreliable service.
I went with an MVNO network called Solevei that offered "Unlimited" data for $50 a month and ran on T-Mobile networks. If you signed others up under your account, you could get discounts on service and if you signed a large number of people, you could make money. It was kind of a pyramid scheme.
Anyway, I would need a new phone to use on the GSM network so I bought a used Nexus 4 on Craigslist. I was drawn by its shiny, glittery, mosaic, pattern-shifting back glass and its quick Android updates directly from Google. Using T-Mobile's HSPA+ network was such a relief after feeling so stuck on Sprint's crowded and unusable network.
I remember that the Nexus 4 did actually have LTE, unofficially. There was an LTE chip that was disabled because Google was unable to get access to US carriers' LTE networks in advance.
Of course, things are different nowadays and much easier for cheaper unlocked phones to be LTE compatible. In any case, there were a couple of modified radio files around the XDA forums that would enable the LTE radio to work on T-Mobile or AT&T with the Nexus 4.
The Nexus 5 was the first time I bought a Nexus phone as soon as it launched. I remember hitting refresh repeatedly around Halloween time until I could order one directly from Google. It was the most exciting way to buy a phone: all the hype and leaks led up to the phone's immediate launch without an actual announcement.
The Nexus 5 was a nice-looking phone and I especially loved Google's HDR+ mode. While it didn't take the best photos all the time, there were times when the Nexus 5 shined and took some really great-looking shots. I took this phone with me on a trip to Honduras and remember being impressed with the photos I came back with.
I wasn't sure if I wanted the Nexus 6 because of its huge 6-inch display, but I was tired of the Nexus 5's semi-decent battery life and was looking for something that lasted much longer. In the end, the Nexus 6 wasn't the longest-lasting phone around, but it did have better battery life and it was built very well by Motorola.
In my opinion, this Motorola-made Nexus device had the best hardware of any Nexus device. I remember never needing a case for it because felt like it could take a beating if you tossed it onto a table or if it tumbled onto the floor.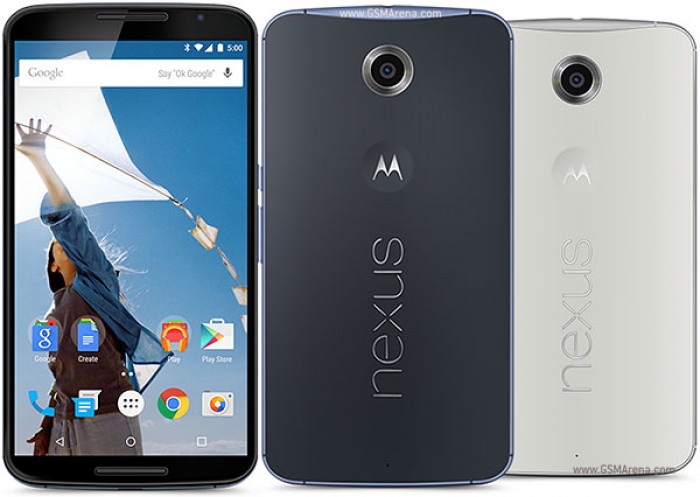 The Nexus 6P was actually the first smartphone I ever reviewed for GSMArena. Seeing as Huawei didn't (and still doesn't) have a great presence in the United States, this was my first experience with any Huawei device.
I was blown away by the hardware in terms of attention to detail. The bevels around the frame and around the hardware buttons were impressive to me. This phone wasn't as durable as the Motorola, though.
I remember the reports of the 6P unintentionally bending. Mine didn't bend, but dropped my Nexus 6P from a short height onto bathroom tile when I had just gotten it. There was a dent in the corner that always reminded me of how much more careful I should have been. Never carry a naked smartphone in a sweatpants' pocket.
After owning several Nexus devices, I figured I would try Samsung again. Samsung's UI was always known as heavy, bloated, and slow-moving so it was hard to get me onto a Samsung device. I loved how beautiful the Galaxy S7 edge was with its shiny reflective color options. I went ahead and got a gold one for me and a black one for my other half and it was great. The camera was spectacular and the edge screen was really cool.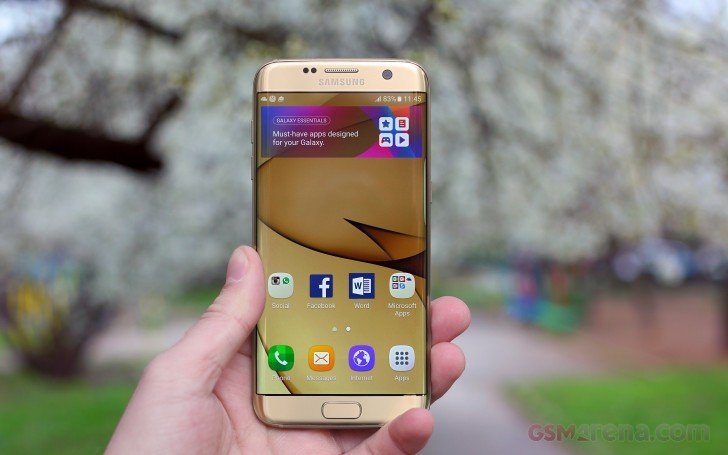 Unfortunately, the Snapdragon 820 version of the phone was never as smooth as I'd hoped. It was still susceptible to slow-downs and hiccups all the time. It wasn't until I tested the Galaxy S9+ with this job that restored my faith in the smoothness and reliability of a Samsung device. Granted, if my Galaxy S7 edge had been an Exynos device, it likely would have been a different story.
I've not actually owned a device since the Galaxy S7 edge working at GSMArena. I test all kinds of devices and find myself to be a smartphone nomad since I don't use the same phone for longer than a couple of months at a time if I've really invested my time to setting it up and customizing it.
I really enjoy smartphone and this job has been a true confirmation of that. Granted, if I were to put my own money down on a new smartphone today, I'd likely go for the Samsung Galaxy S9+. I've wanted a purple phone ever since I saw the rumors of a possibly purple Galaxy S8 and the camera on this thing is unbelievable. It does low-light far better than the more-expensive iPhone X.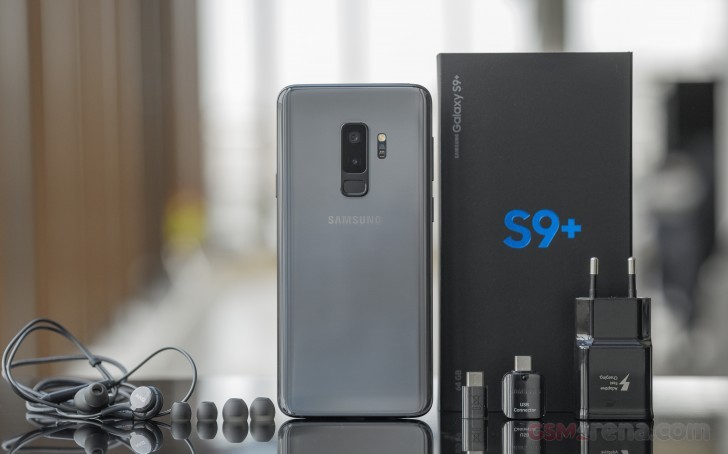 Of course, buying a phone in the United States has never been easier if you are a postpaid subscriber. Tack on an extra $45 dollars per month or so to your statement to finance or lease a brand-spanking new phone with device insurance put an initial down payment of anywhere between $60 to $180 bucks depending on the phone.
I am currently using the Samsung Galaxy S9+ as my daily driver and I think it will remain that way for the time being. Of course, there will always be newer devices.
I am mostly looking forward to trying out the OnePlus 6 and HTC U12+. All in all, I definitely am looking forward to Samsung's next Note, and Google's Pixel 3.
V
Good to know even couple of Gsmarena workers does not succumb to apple tech, respect :)
Its in chapter 1. Link at the top of this post.
M
Considering I'm living off a $8 monthly prepaid option (of which I actually use approximately 1% of), the very idea of an "extra" monthly $45 absolutely horrifies me. I definitely don't have the kind of money to waste buying devices on contract. That...
ADVERTISEMENT