2+2 cameras on the back
The P smart 2021 comes with a quad-camera setup on its back, though as is common practice in the lower market segments, only two of them are 'real' cameras.
The main module uses a 48MP Quad Bayer sensor - what has become the go-to option for even the lower mid-tier devices. A non-stabilized 26mm equivalent lens with an f/1.8 aperture sits in front of it.
The ultra wide-angle cam has an 8MP sensor with a lens that has the field of view of a 17mm lens on a 35mm film camera. The aperture on this one is f/2.4.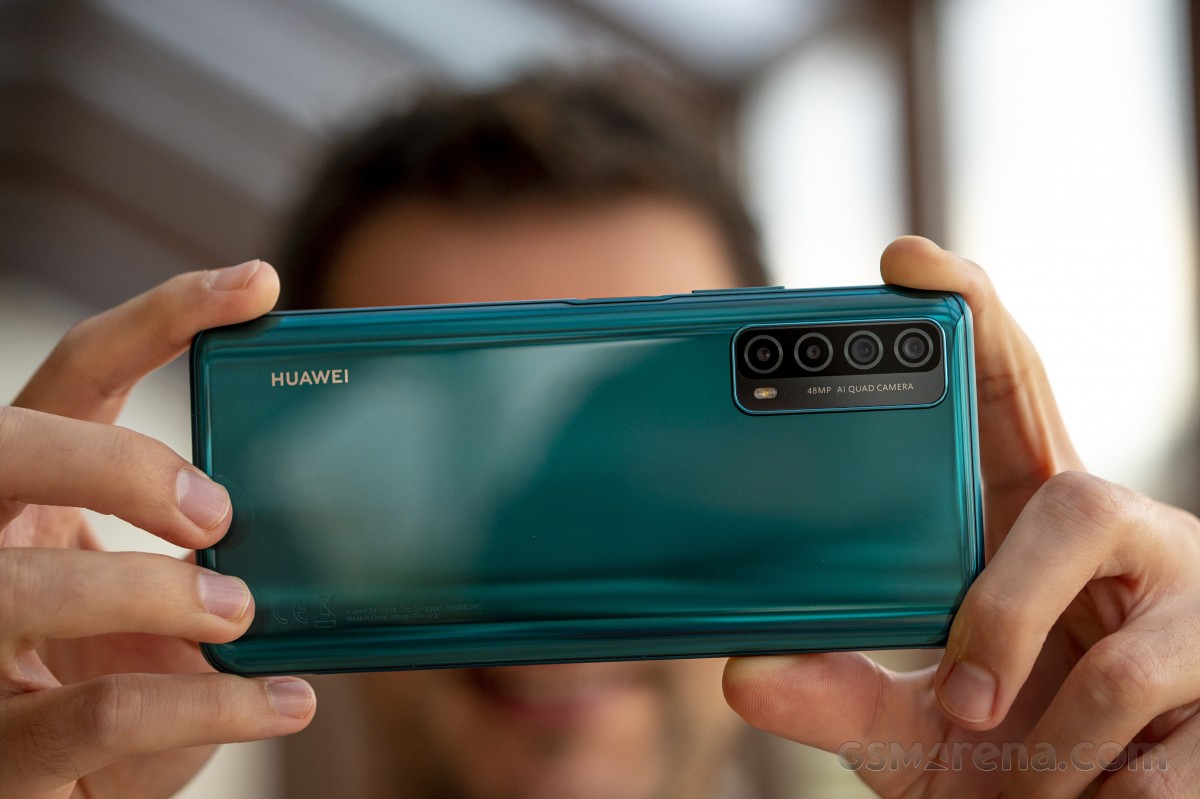 Then there's the 2MP fixed-focus 'macro' camera that works best at a focusing distance of 4cm. Another 2MP unit for depth detection completes the list.
The P smart uses Huawei's camera app that is more or less the same among all lineup models. The zoom selector complaint we've been having with it is less of an issue on this one, simply because of the phone's having fewer cameras, but its placement remains sub-optimal. Navigation is otherwise standard - you change modes by sliding the mode selector to the side (but not by swiping in the viewfinder). There's a toggle for changing between the front and rear cameras (but not by swiping in the viewfinder).
There's a Pro mode too, which is also the same as on the flagships - you don't get that approach with every brand. Here you can adjust parameters yourself - ISO (50 to 3200), shutter speed (1/4000s to 30s), exposure compensation (-4 to +4EV in 1/3 stop increments), and white balance (presets and specific light temperature). You can also choose the metering mode (matrix, center-weighted, and spot) and the focus mode (single, continuous, and manual). If the phone thinks you messed up the exposure, an icon will pop up to warn you.
Huawei's approach to faux bokeh has been two-fold for years - there's both a Portrait mode and an Aperture mode. In Aperture, you can choose the simulated aperture in the range from f/0.95 to f/16. Post shot, you can change the aperture and the desired focus point within the Gallery.
In Portrait mode, you can enable and disable the background blur, but you can also choose the bokeh shapes - circles, hearts, or discs. You can add some beautification on a scale from 0 to 10, but the simulated lighting we last saw on the Mate 40 Pro isn't available on the P smart 2021.
Image quality
In daylight, the P smart 2021 takes decent photos with its main camera - not amazing, but entirely in line with our expectations for this class of a phone. The detail is good, and the noise is very well controlled. Sloping straight edges do have pretty strong aliasing, and sharpness drops towards the corners, but neither is a deal-breaker and overall pixel-peeping the photos leaves a positive impression.
Taking a step back, we see somewhat muted colors - we'd prefer a livelier output than what the phone delivers. Dynamic range is also not a strong suit of the P smart 2021 - we'd rank it on the lower side of average.
Master AI works subtly. We found it to deepen the blue in the skies when it detects a 'blue sky' scene. On the other hand, 'Greenery' didn't make much difference with the greenery in our test scenes.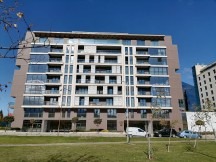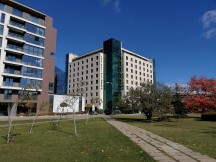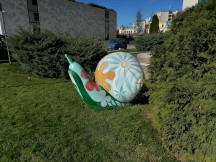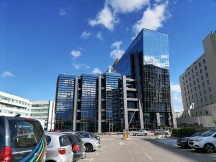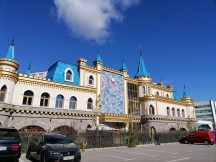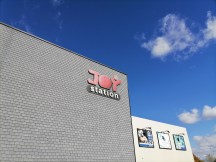 Daylight samples, main camera, Master AI
The native 48MP resolution is accessed from the 'More' pane in the mode selector, so it's a few swipes and a couple of taps away. It does bring benefits in terms of recorded detail. However, in addition to the usual requirement for plenty of light, there's something else at play here which we can't quite pinpoint - the last two samples in this set are noticeably more detailed while the other four have that upscaled and sharpened look. The charts we shoot in our studio for our Photo compare tool are of the sharp variety, too.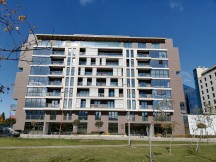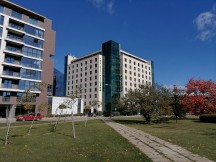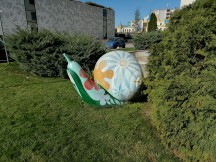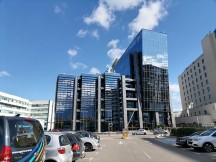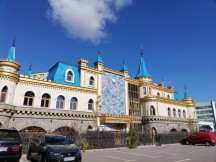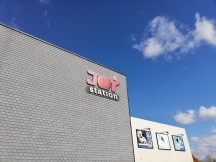 Daylight samples, main camera, 48MP
The ultra-wide cam of the P smart 2021 is an unpretentious 8MP unit. Detail levels are predictably modest and on par with other 8MP ultra wides in the segment like the Realme 7 and the Galaxy A31. Having said that, the 13MP ultra-wide camera of the Poco X3 NFC is vastly superior to all three of these.
Back to the P smart, it continues with its subdued colors here. Dynamic range is relatively narrow, and the phone tends to expose a little darker than ideal, too.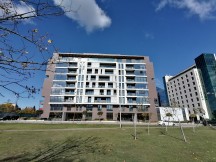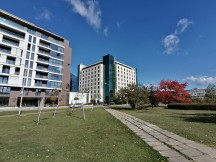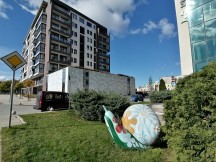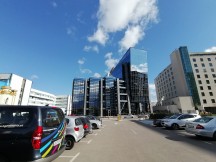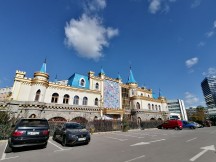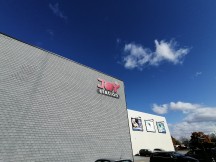 Daylight samples, ultra wide angle camera
In low light, the P smart 2021 takes decent pictures. Dynamic range is very limited, and it shows incredibly well in scenes with mixed lighting like samples 1, 5, and 6 below. However, in more balanced lighting, it's less of an issue. The resolved detail is actually pretty good where there's enough light to illuminate it, while noise is relatively prominent in the darker areas. Since there wasn't much color saturation in daylight, to begin with, it's no wonder that colors are quite dull in low-light.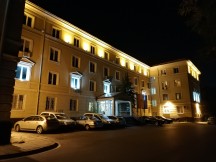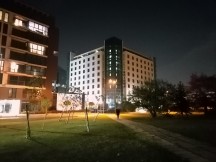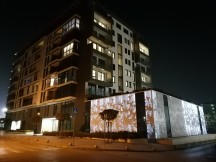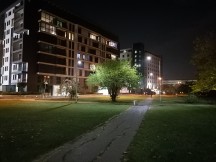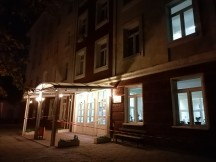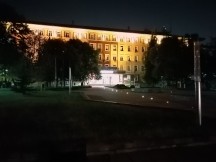 Low-light samples, main camera
Night mode does change things quite dramatically, however. It brings massive improvements in dynamic range, and you can count on much better development in both shadows and highlights. You'll also get much-improved color saturation. The trade-offs include increased noise levels and the fact that Night mode images are captured at 8MP - trade-offs we'd easily live with.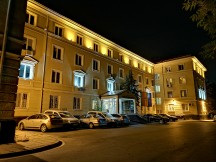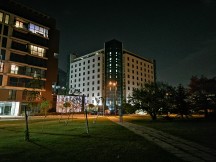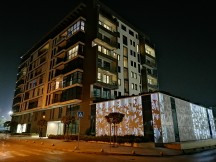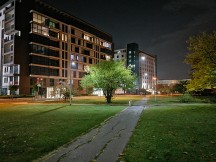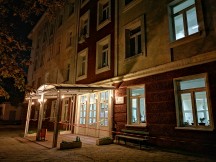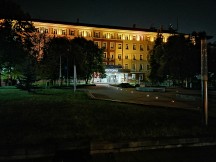 Low-light samples, main camera, Night mode
There's no Night mode for the ultra wide-angle cam, however, and that's close to unusable in the dark. It produces soft images with a very narrow dynamic range that are more often than not underexposed.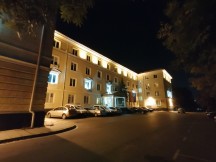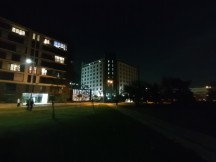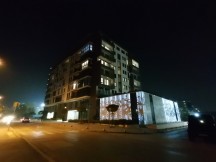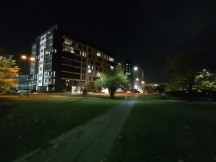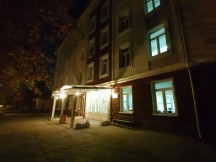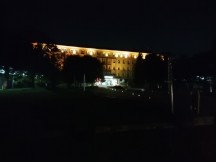 Low-light samples, ultra wide angle camera
Once you're done with the real world samples, head over to our Photo compare tool to see how the Huawei P smart 2021 stacks up against the competition.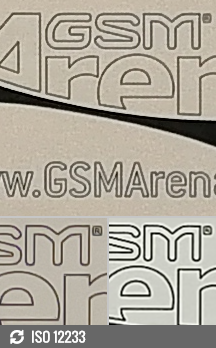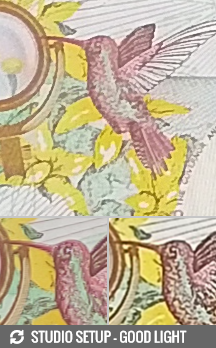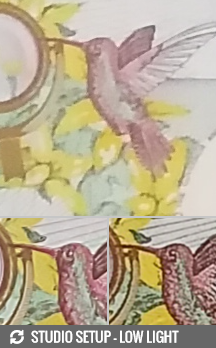 Huawei P smart 2021 against the Poco X3 NFC and the Realme 7 (Global) in our Photo compare tool
Portraits
As usual, the P smart 2021 has a Portrait mode for people only and an Aperture mode for people and other subjects. In both modes, the phone does reasonably well in terms of subject separation, though you could spot imperfections in the border areas when looking up close. The f/2.0 simulated aperture we picked for our Aperture mode samples makes for a bit of an exaggerated bokeh effect, while the default blur level in Portrait mode looks more natural. Dynamic range is similarly narrow in both modes - there's not enough computing power for bokeh and HDR calcs at the same time, we gather.
You can shoot non-humans in Aperture mode too, to a mixed level of success. For example, in the street sign shot, we appreciate the naturally blurred rendition of the building outline in the background - a lot of other phones draw a sharp edge where the building meets the sky. But then the sign itself isn't entirely sharp itself.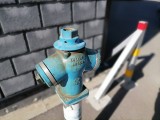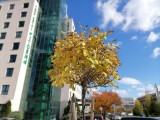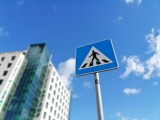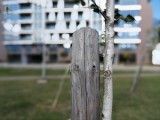 Aperture samples, non-human subjects
The P smart 2021's macro cam takes low-res 2MP close-ups that still do manage to capture decent detail. The thing is, though, that you can get the same detail if you shoot on the main cam in 12MP and crop to match the macro cam's frame. And if you opt for the 48MP mode, you get even more detail.
Selfies
The 8MP selfie camera hardware looks unimpressive in the spec sheet, but the P smart 2021 does manage to squeeze decent images out of it. The detail is adequate, colors, and skin tones, in particular, are really pleasing too. Once again, the dynamic range isn't great, though.
That last bit also gets worse in portrait mode, so backlit shots will inevitably result in blown highlights as the phone tends to expose for the subject - generally a good thing since that's you, after all. Subject separation is pretty good - no clipped ears, though there is the occasional mix-up with jawlines and clothes.
Video recording
The P smart 2021 isn't too well equipped to record video. It maxes out at 1080p resolution, where it can capture at 60fps or 30fps on the main cam and only 30fps on the ultra-wide. There's no 4K recording capability. There's also no video stabilization, which feels properly pre-historic. You do get to choose between the default h.264 codec or the more storage-efficient h.265, for what that's worth.
Video quality is barely okay in 1080p at 30fps from the main cam - we're talking relatively nice colors, average detail, and limited dynamic range. 1080p at 60fps suffers from poor focus - it will hunt to acquire, miss, and stay out of focus.
Ultra wide footage is soft and comes with dull colors and an additional drop in dynamic range.
With no EIS available, hand-held footage is quite shaky. We'd go ahead and say that shooting while walking is a no-go.
Here's a glimpse of how the Huawei P smart 2021 compares to rivals in our Video compare tool. Head over there for the complete picture.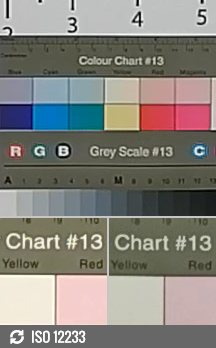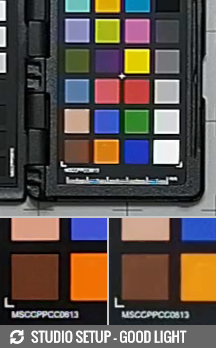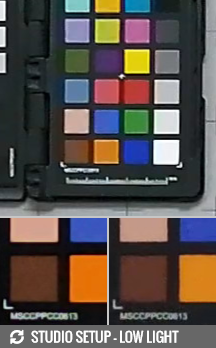 Huawei P smart 2021 against the Poco X3 NFC and the Realme 7 (Global) in our Video compare tool