Android and EMUI both at 10, no Google Play Services
The P smart 2021 is another in a long line of Huawei phones that don't get Google's blessing and ship with Android, but not with Google Play Services, and apps dependent on them won't run. The Android version is 10 on this one, as is the in-house EMUI layer - the P smart doesn't get the EMUI 11 we saw on the Mate 40 Pro, though the differences between 10 and 11 are not all that pronounced.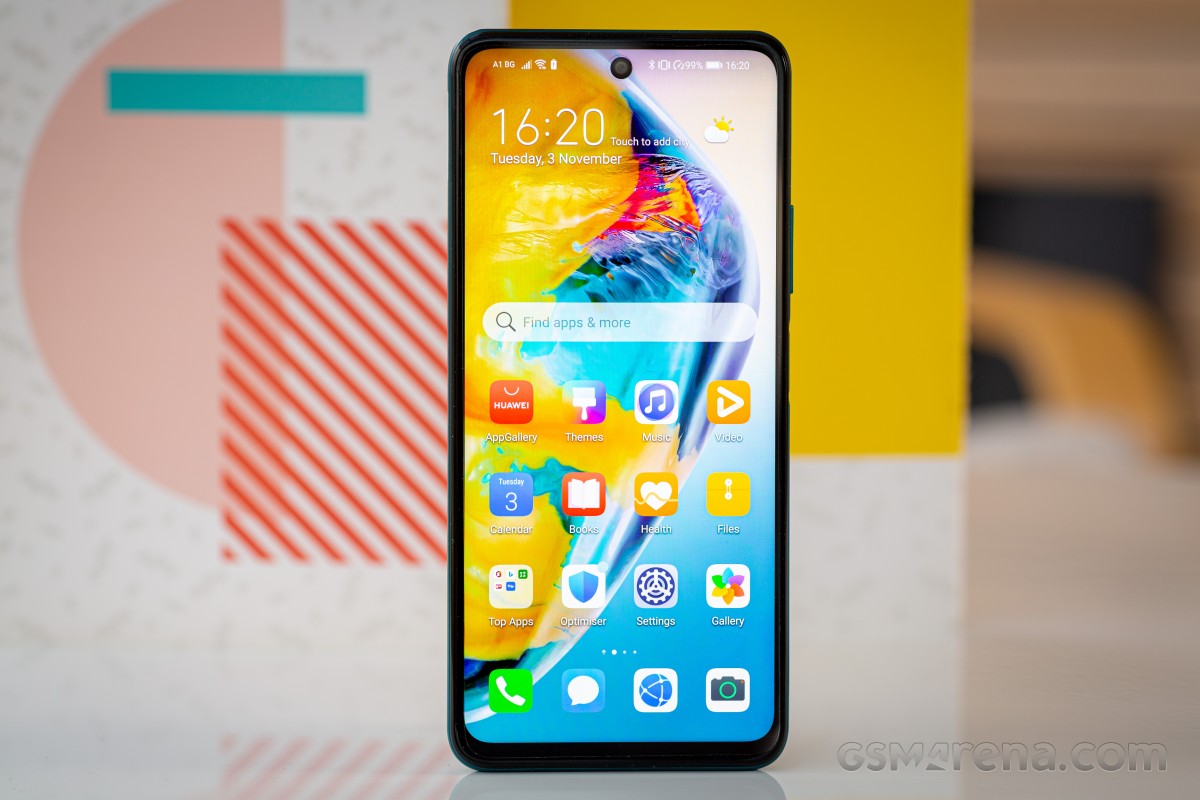 While available, the face unlock on the P smart is only camera-based, so it's not all that secure but will do fine for convenience purposes. Fingerprint recognition is the more secure option, and it's based on the side-mounted capacitive reader we already mentioned on the design page. It's the usual multi-tap process for print enrollment and then smooth sailing for operation with either hand - be it right thumb unlocks or left index finger use.
Like all EMUI-driven devices, you can set up a magazine lockscreen style that changes the picture every time you wake up the screen. Sliding from the bottom will bring out quick shortcuts to some commonly used utilities.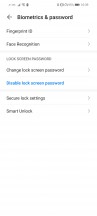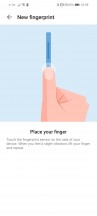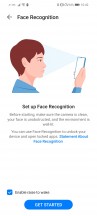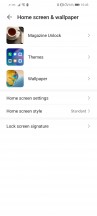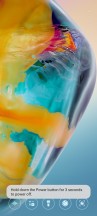 Biometric security • Fingerprint authentication • Face unlock • Magazine lockscreen • Tools
On the homescreen, you will find all of the installed and system apps, but there's a toggle in the settings menu that lets you choose between the standard layout or a homescreen with an app drawer. It's a personal preference, and it's good to be able to choose.
There is a replacement for the Google Feed in this version of EMUI, and it's called Today. On this leftmost page, you will find a Search field, shortcuts to favorite contacts, photos, etc., and a News Feed filled with local news through a service provided by Huawei.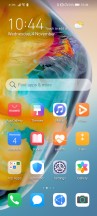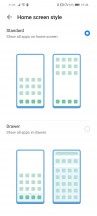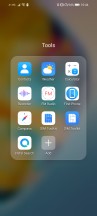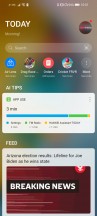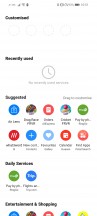 Homescreen • Homescreen style • Folder view • Today
Much like other Huaweis, with big selfie cam cutouts or small ones, the P smart 2021 gets an option in the software to mask it with a black status bar, though that could make for a way thicker status bar that you'd like. A good alternative is to just switch to Dark mode.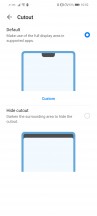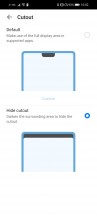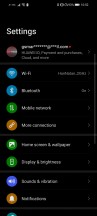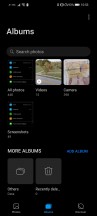 Embrace the notch • Hide the notch • Dark mode
The notification shade design is the same as on recent Huawei flagships we've seen - with circular toggles and blue accent color for the On state, very much like on Samsung's One UI and sort of like Google's own Android 10 design. There's a brightness slider (but no auto toggle in immediate reach) and a row of toggles upon the first pull, and you pull down again for more toggles.
Multitasking is handled in a standard way (unlike, say, in Xiaomi's MIUI) - with a horizontally scrollable rolodex. The task switcher allows for split-screen or pop-up mode. Most of the default apps support the pop-up view, but only a few can get into split-screen, and we found that odd. Not to mention, going into split-screen is a bit clunky - you need to open the app in pop-up view, make sure there's the other app you want in split-screen active underneath it (and not the homescreen), and then drag the pop-up view app to the edge of the display.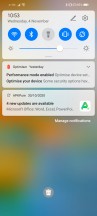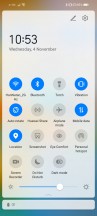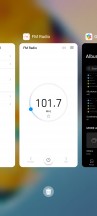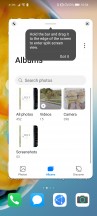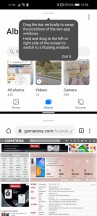 Notification shade • More toggles • Task switcher • Pop-up view • Split-screen view
The P smart lets you choose between the two main types of navigation available. We'd go for the now-standard swipe-based type where you swipe up for Home, swipe up and stop midway for Task switcher, or swipe from the left or right edge of the screen for Back. You can opt for the classic virtual buttons, of course.
Some bits of custom software in EMUI include the Optimizer app, where you can access shortcuts to storage cleanup, battery settings, blocked numbers, Virus scan powered by Avast, and mobile data usage.
Huawei's Music app offers a way to listen to stored MP3s, and it also includes Huawei's own music streaming service, which provides both free and paid subscription tiers.
Same goes for the proprietary Video app - it plays your local videos, but it also includes Huawei's video streaming service similar to YouTube. Huawei has partnered with the BBC to deliver more interesting content.
Huawei's Health app is pre-installed, and it offers step counting, among many other things. There's a file manager app and a note-taking app.
The gallery is an entirely custom job, too, but it has the usual chronological and albums views plus an AI-powered highlights selection.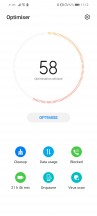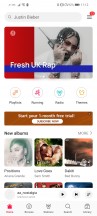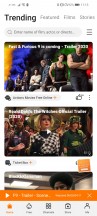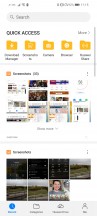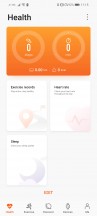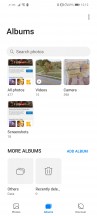 Optimizer • Music Player • Video • Files • Health • Gallery
The lack of Google services and consequently support for some key apps from Google itself and third parties has been a pain point for Huawei and its phones for a couple of generations.
To get yourself started, you can also use the Phone Clone app, which will copy everything from your old phone, including all installed apps except for Google's (and some banking apps). The thing is, going that route means you won't get future updates to these apps automatically.
There are indeed multiple app store options that aren't Google's Play Store. Huawei's App Gallery is the primary one, and it has a lot of the apps you'd want, though obviously not all of them - most messengers and social networks are here, some banking apps, some games.
Third party stores can accommodate your app needs too. APKPure works great for free apps and games while its Store page with paid apps just links to the Play Store, which won't work on the P smart. Then there's the Amazon App Store - it has plenty of popular apps - both free and paid. There's the caveat that no matter how you source some apps, they simply won't function without Google Play Services.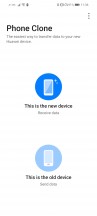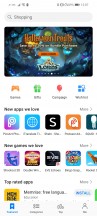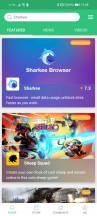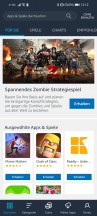 Phone Clone • AppGallery • APKPure • Amazon App Store
Alongside the Mate 40 series, Huawei announced the launch of its Google Maps replacement - Petal Maps. The app is available on the P smart 2021 here. It finds businesses and restaurants and whatnot, but its database is not entirely complete. There are outdated business names, and some are missing entirely - at least in our immediate vicinity.
Another issue is that traffic data is incorrect, showing all green everywhere when it's clearly not the case. It's one thing to crowdsource your numbers from everyone with Google Maps on their phones and another to base your info solely on Petal Maps. It's still a very clean interface and a pretty good opening effort from Huawei. We'll give them that.
Synthetic benchmarks
The Kirin 710A that powers the P smart 2021 has a very unusual story. An in-house design by Huawei's HiSilicon subsidiary, the regular Kirin 710 debuted in the summer of 2018 on the nova 3i (or P smart +). It later saw a lot of action in numerous other Huawei and Honor branded handsets - it's a somewhat dated SoC already. Until very recently, it was manufactured by Taiwan-based TSMC on a 12nm fab line.
The ongoing trade conflict between the US and China has had widespread implications for multiple Huawei businesses, so the company has sought to diversify supply lines. As part of that process, it announced earlier this year that the Kirin 710A is its first chip manufactured locally at Shanghai-based Semiconductor Manufacturing International Corp (SMIC). In this 'A' version, it's made on SMIC's 14nm fabrication process.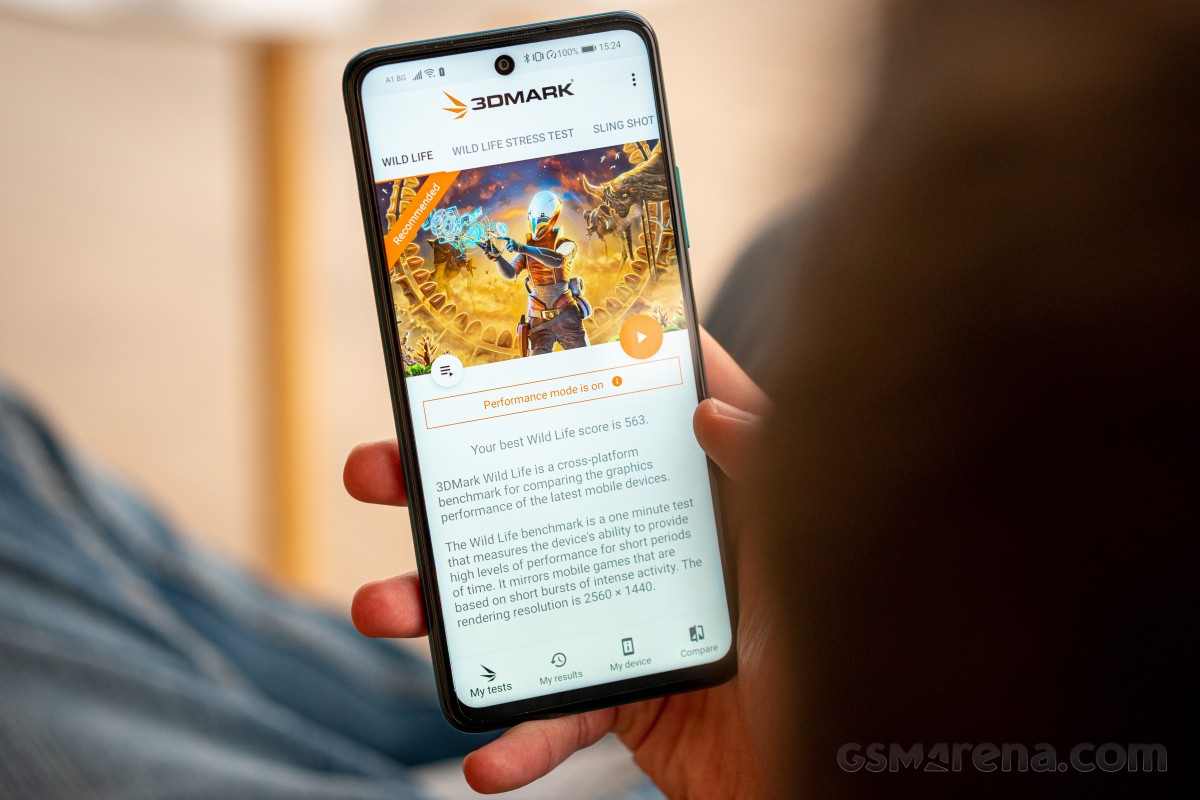 Small differences in the published specs exist between the two versions. Still rocking the same 2x4 octa-core CPU design, the 710A that's inside the P smart 2021 has its powerful Cortex-A73 cluster capped at 2.0GHz as opposed to the 2.2GHz in the non-A Kirin 710 while the four Cortex-A53 cores can go as high as 1.7GHz, the same value as on the TSMC-produced version. The GPU remains the same Mali-G51 MP4, as far as we can tell.
The P smart 2021 was announced in a single 4GB/128GB RAM and storage version. Its alter-ego, the Y7a, gets that configuration too but is also available with half the storage at 64GB.
In the CPU-centric GeekBench, the P smart 2021 occupies the bottom of the chart for single-core performance. Qualcomm's 66x SoC is a hair above in this test (represented by a couple of Motos and a couple of Realmes), midrange Galaxies with either the Exynos 9611 (A51, M31s) or the modest Helio P65 (A31) are a more noticeable step up. At the same time, higher-tier Helios and 700-series Snapdragons are close to twice as potent as the Kirin in the P smart 2021.
GeekBench 5 (single-core)
Higher is better
Poco X3 NFC
568
vivo V20
554
Realme 6
548
Realme 7
536
Realme Narzo 20 Pro
517
Realme Narzo 20
385
Samsung Galaxy A31
352
Samsung Galaxy M31s
349
Samsung Galaxy A51
347
Motorola Moto G9 Play
314
Realme Narzo 20A
314
Realme 7i
312
Motorola Moto G8 Power
311
Huawei P smart 2021 (perf. mode)
302
Huawei P smart 2021
299
Things don't look quite as bad for the P smart 2021 under multi-core load where it manages to outperform the Galaxies, though that's about all the wins it can get.
GeekBench 5 (multi-core)
Higher is better
Poco X3 NFC
1777
Realme 6
1726
vivo V20
1686
Realme 7
1681
Realme Narzo 20 Pro
1666
Motorola Moto G9 Play
1402
Realme Narzo 20A
1400
Motorola Moto G8 Power
1394
Huawei P smart 2021 (perf. mode)
1334
Realme Narzo 20
1328
Huawei P smart 2021
1321
Realme 7i
1318
Samsung Galaxy A51
1294
Samsung Galaxy M31s
1261
Samsung Galaxy A31
1216
Another small win comes in Antutu, where the P smart 2021 inches ahead of the Galaxy A31. 600-series Snapdragon-powered handsets aren't all that much better, though. Again, the Realme 6 (Helio G90T) and the Realme 7 (G95) are miles ahead, as is the Poco X3 NFC with its Snapdragon 732G.
AnTuTu 8
Higher is better
Realme 7
292828
Realme Narzo 20 Pro
291407
Realme 6
288931
Poco X3 NFC
283750
vivo V20
276006
Realme Narzo 20
193912
Samsung Galaxy M31s
187863
Honor 9X
187528
Samsung Galaxy A51
175363
Motorola Moto G8 Power
173607
Realme 7i
172933
Motorola Moto G9 Play
170064
Realme Narzo 20A
169543
Huawei P smart 2021 (perf. mode)
169253
Huawei P smart 2021
161106
Samsung Galaxy A31
151815
The GPU is hardly class-leading itself. The Realme 7 and Poco X3 NFC have vastly more powerful GPUs, though the Galaxy A31 is slightly behind the P smart 2021.
GFX Manhattan ES 3.0 (offscreen 1080p)
Higher is better
Realme 7
54
Realme Narzo 20 Pro
54
Realme 6
50
Poco X3 NFC
44
vivo V20
42
Realme Narzo 20
25
Huawei P30 Lite
21
Huawei P30 Lite (perf. mode)
21
Honor 9X
21
Huawei P smart 2021 (perf. mode)
21
Huawei P smart 2021
21
Samsung Galaxy M31s
19
Motorola Moto G9 Play
19
Realme Narzo 20A
19
Realme 7i
19
Motorola Moto G8 Power
19
Samsung Galaxy A31
18
Samsung Galaxy A51
16
GFX Manhattan ES 3.0 (onscreen)
Higher is better
Realme 6
45
Realme Narzo 20
44
Realme 7
42
Realme Narzo 20 Pro
42
vivo V20
38
Poco X3 NFC
33
Motorola Moto G9 Play
33
Realme Narzo 20A
33
Realme 7i
32
Huawei P30 Lite
19
Huawei P30 Lite (perf. mode)
19
Honor 9X
19
Huawei P smart 2021 (perf. mode)
18
Huawei P smart 2021
18
Motorola Moto G8 Power
18
Samsung Galaxy M31s
17
Samsung Galaxy A31
17
Samsung Galaxy A51
15
GFX Manhattan ES 3.1 (offscreen 1080p)
Higher is better
Realme 7
34
Realme Narzo 20 Pro
34
Poco X3 NFC
33
vivo V20
31
Realme 6
31
Realme Narzo 20
16
Huawei P smart 2021 (perf. mode)
15
Huawei P smart 2021
15
Huawei P30 Lite
14
Huawei P30 Lite (perf. mode)
14
Honor 9X
14
Motorola Moto G9 Play
13
Realme Narzo 20A
13
Realme 7i
13
Samsung Galaxy A31
13
Motorola Moto G8 Power
13
Samsung Galaxy M31s
12
Samsung Galaxy A51
10
GFX Manhattan ES 3.1 (onscreen)
Higher is better
Realme Narzo 20
32
Realme 7
28
Realme Narzo 20 Pro
28
Poco X3 NFC
27
vivo V20
27
Realme 6
27
Motorola Moto G9 Play
26
Realme Narzo 20A
26
Realme 7i
25
Samsung Galaxy M31s
14
Huawei P30 Lite
13
Huawei P30 Lite (perf. mode)
13
Huawei P smart 2021 (perf. mode)
13
Huawei P smart 2021
13
Honor 9X
12
Samsung Galaxy A31
12
Motorola Moto G8 Power
12
Samsung Galaxy A51
8.9
3DMark SSE ES 3.1 (offscreen 1440p)
Higher is better
Realme 7
2709
Poco X3 NFC
2689
Realme Narzo 20 Pro
2683
vivo V20
2593
Realme 6
2570
Samsung Galaxy A51
1574
Realme Narzo 20
1400
Motorola Moto G9 Play
1169
Samsung Galaxy A31
1150
Samsung Galaxy M31s
1092
Huawei P smart 2021 (perf. mode)
1090
Huawei P smart 2021
1088
Realme Narzo 20A
1065
Huawei P30 Lite
969
Huawei P30 Lite (perf. mode)
969
3DMark SSE Vulkan 1.0 (offscreen 1440p)
Higher is better
Realme 7
2772
Realme Narzo 20 Pro
2735
Realme 6
2619
Poco X3 NFC
2495
vivo V20
2451
Samsung Galaxy A51
1554
Realme Narzo 20
1382
Huawei P30 Lite
1374
Huawei P30 Lite (perf. mode)
1374
Realme Narzo 20A
1111
Motorola Moto G9 Play
1103
Huawei P smart 2021 (perf. mode)
1062
Huawei P smart 2021
1060
Samsung Galaxy M31s
1013
Samsung Galaxy A31
894
The great thing about a relatively low-performing chipset is that it doesn't throttle much under sustained load, and we saw no real degradation in the P smart 2021's performance with repeated benchmark runs. We did observe the occasional hiccup in daily use, but it's not something we couldn't live with.