Next week Huawei is headed for Barcelona, Spain to unveil a new smartwatch – or perhaps even two. The event will take place on September 14 (Thursday next week) and will focus on the company's wearable strategy.
The teaser image bills this as a fashion-forward event and shows a corner of two bezels – one with a timing bezel and one with a clean look – which is what leads us to believe that there will be more than one watch. This could just be two watch faces for one watch, of course.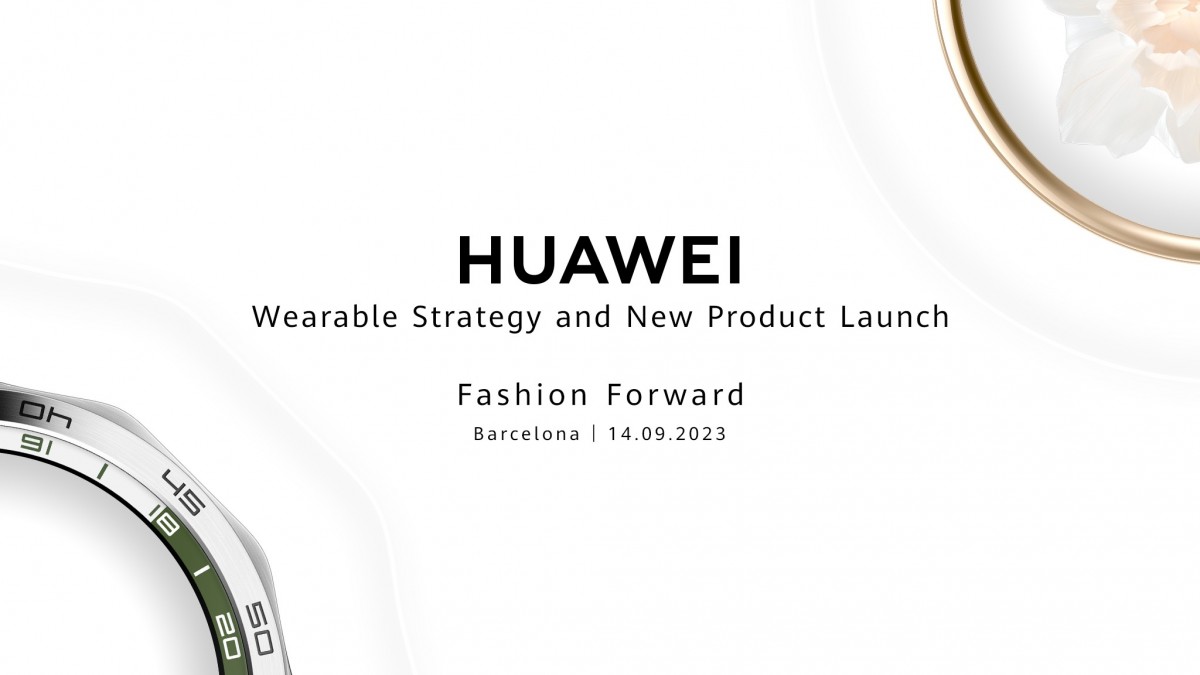 Huawei's previous launch was the Watch 4 and 4 Pro in May, which went on sale in Europe a few weeks later. Those were premium (€450/€700) HarmonyOS 3.0 watches. As for the new model, we haven't heard any rumors yet, so we're not sure what to expect.
For now, you can check out our Huawei Watch 4 Pro review for a look at the kind of wearables the company builds.
?
when it comes to smartwatch, Huawei is the best.
?
Round means no watch fit 3, so is a pass for me
D
man... all these watches are the same thing only those "faces" are different.. 😑 well at least this is my impression
ADVERTISEMENT