Huawei Watch GT4 launches in 41mm and 46mm sizes with improved health tracking and battery
The new Huawei Watch GT4 is here with two stylish options – 41mm with a "Pendant Design" and 46mm with an "Octogonal Design" – and the upgraded TruSeen 5.5+ technology, which is a new suite of sensors and algorithms to provide more accurate and more detailed health tracking.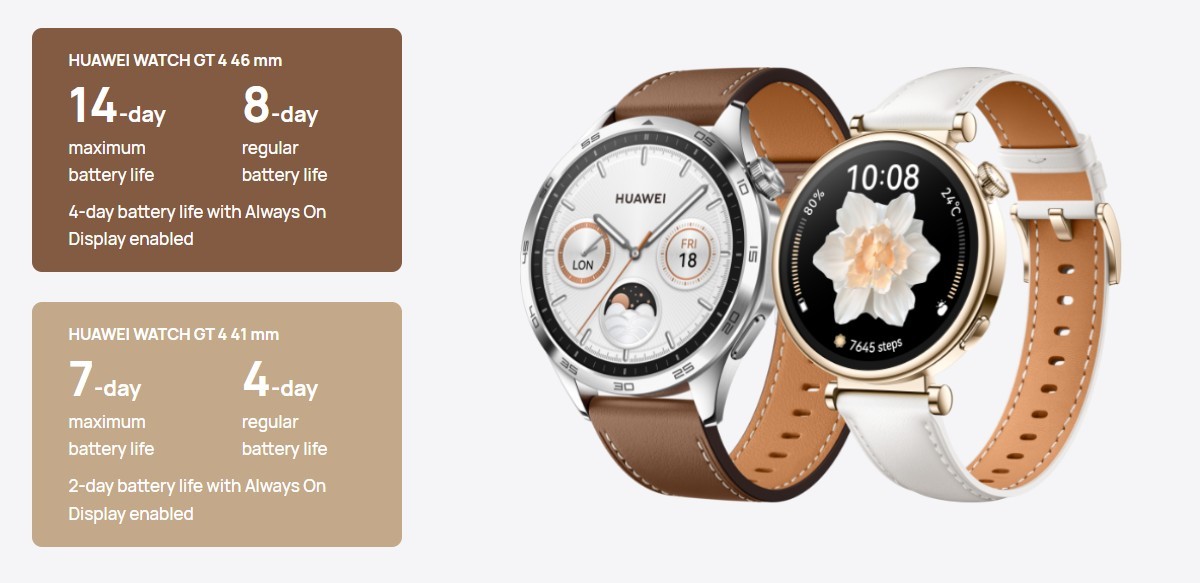 First off, the choice between 41mm and 46mm comes down to battery life and which look you prefer – both options start at €250 (more detailed pricing in a bit). As for the battery, the larger model lasts up to 14 days, the smaller one up to 7 days.
Both have 20% better battery life than the corresponding GT3 model. The new series also comes with an improved Always-On Display mode – it can have up to 20% more visible elements than before.
The 46mm model has a 1.43" display, the 41mm one has a 1.32" display. Both are AMOLEDs with 466 x 466px resolution (326ppi and 352ppi pixel density, respectively).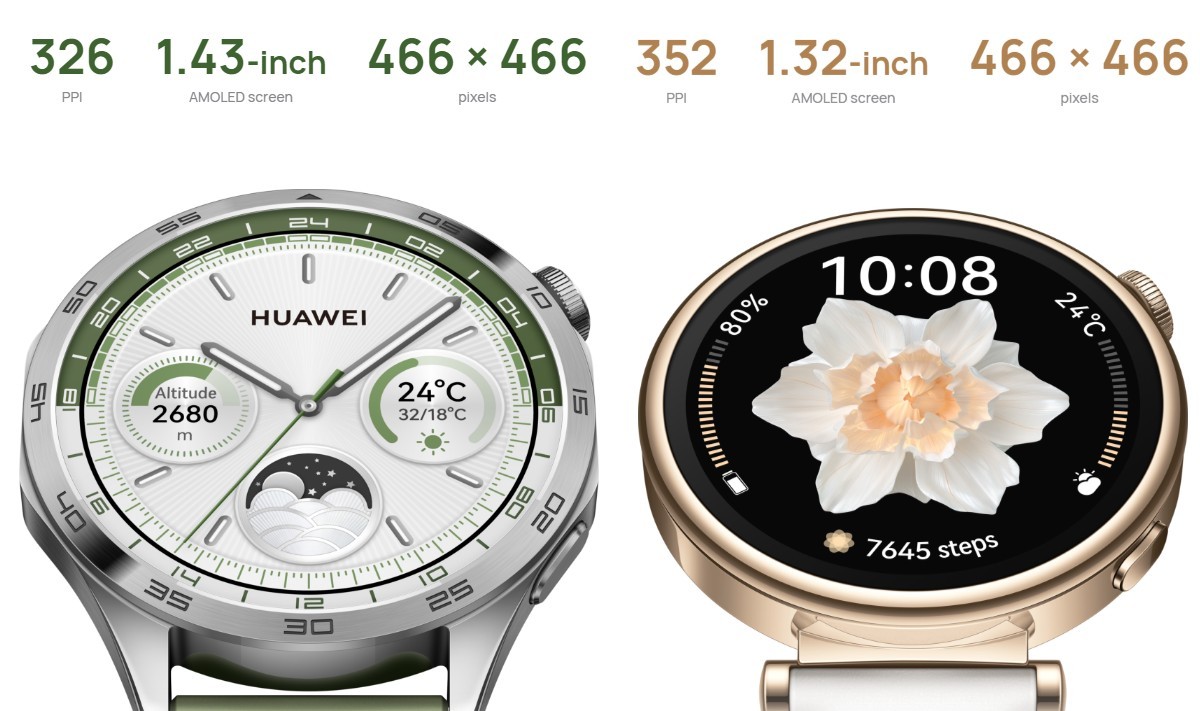 TruSeen 5.5+ brings the new TruSleep 3.0 tech. This includes Sleep Monitoring, which will track your sleep cycles and help you improve your sleep habits. Additionally, Sleep Breathing Awareness keeps an eye on your heart rate and SpO2 while you sleep and will alert you to any breathing issues.
The other new addition is the Menstrual Cycle Management 3.0. Huawei claims this is 15% more accurate in first-day period predictions than mainstream smartwatches. This tech tracks heart rate during sleep, sleep temperature and other physiological factors to predict periods and record symptoms in real time.
For outdoor exercising, the dual-band, five-system GNSS provides 30% more accurate positioning, even when you're surrounded by tall buildings. The watch can track a variety of sports (100+) and now includes things like Padel and even e-sports.
The new Stay Fit feature helps you track your caloric intake with real-time health data. Activity Rings offer at-a-glance info on how you're doing throughout the day (it shows calories burned, exercise duration and activity while standing).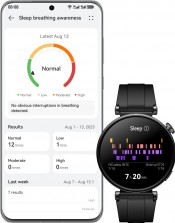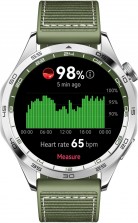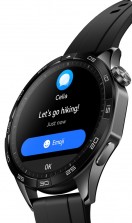 Huawei Watch GT4: new health tracking features and smart watch features
The Huawei Watch GT4 works with both Android and iOS smartphones. It also integrates with apps like Strava, Komoot, Runtastic and Huawei's own Petal Maps. It can also show texts from SMS, WhatsApp, Instagram, Facebook Messenger, Skyp, Signal, Telegram and Viber, as well as send back quick replies. The watches support Bluetooth calling too.
The Huawei Watch GT4 will be available in the UK and Europe starting from October 4. You can find it on the Huawei Store and retailers like Amazon, Argos, Boots and Currys. Pre-orders start today at the Huawei Store. If you get one by October 15, you will also receive a free pair of Huawei FreeBuds SE 2.
The Huawei Watch GT4 46mm starts at €250/£230. This is for the "black rubber" strap (it's a fluroelastomer material). Then there's the Brown Leather option and the Rainforest Green GMT, both at €270/£250. The GMT version has a braided composite strap made by recycled ocean-bound nylon. The top model is the Steel version at €350/£300, which has a bracelet made out of 316L stainless steel.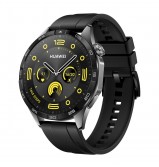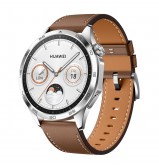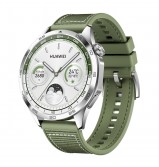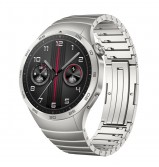 Huawei Watch GT4 46mm: Black Rubber • Brown Leather • Rainforest Green GMT • Steel
The Huawei Watch GT4 41mm also starts at €250/£230, in this case you get a White Leather strap. For €300/£250 you can have the Milanese bracelet with a magnetic clasp. For €400/£350 there is the premium Two-Tone Piano Key design, which is handcrafted in a 17-step process.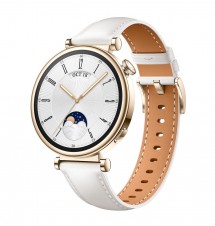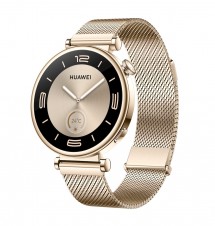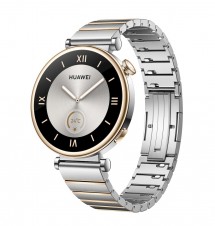 Huawei Watch GT4 41mm: White Leather • Milanese • Two-Tone Piano Key
A
And will there be any gt 4 Pro version? I hoped that Barcelona will answer this question, but unfortunately it did not happen
?
Only in china and russia basically. The NFC featre is there on the device, but until Huawei can come to the right agreemnets with financial providers in other regions yoiu're not going to get Huawei Pay. I also wouldn't hold your breath ...
ADVERTISEMENT