Huawei Watch 2 officially available in the US, 10 free weeks of Google Music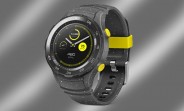 Announced by the Chinese company at MWC back in Feburary, the Huawei Watch 2 is now available to purchase in the United States. Today, you can pick up a Huawei Watch 2 at Best Buy Stores or online at Best Buy, Amazon, Newegg, B&H, Jet.com, Target.com, and Walmart.com.
To help customers enjoy the online and offline music capabilities, Huawei has teamed up with Google to give 10 free weeks of access to Google Play Music with the purchase of a Huawei Watch 2. As a reminder, Google Play Music also includes YouTube Red, which lets you watch YouTube Original content or just watch the regular ol' YouTube sans the annoying ads.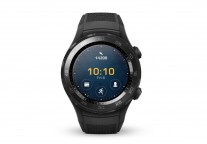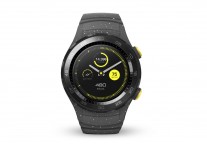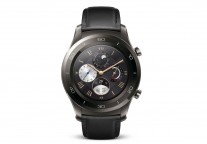 Left to right: Carbon Black, Concrete Grey, and Titanium Grey
There are two versions of the watch: Standard and Classic. The Standard (sportier) version will come in Carbon Black and Concrete Grey while the Classic variant will come in Titanium Grey. The Standard version starts at $300 and the Classic one will set you back $370.
Oh yeah, one more thing. Huawei hasn't made any mention of LTE or 3G connectivity for the States' launch, so it looks like we're only getting Wi-Fi/Bluetooth models (at least for now). There's also NFC to use with Android Pay. If you're still not sure about the Huawei Watch 2, you can check out our written review here.
Otherwise, tell us: What do you think of the Huawei Watch 2?
For those of you wondering, Huawei has originally planned for this watch to be released to the US and the following regions this month (April): UK, Holland, Belgium, Switzerland, Ireland, The Nordics, Thailand, Australia, New Zealand, Russia, India, South Africa, Poland, Austria, Saudi Arabia, Japan, UAE. Malaysia can expect to see the watch in May.
Also, if you're wondering about the Android Wear 2.0 update for the OG Huawei Watch, there is still no official update as of April 13. Huawei has promised to keep us posted and we'll let you know as soon as we know.
ADVERTISEMENTS