Design and spin
The Huawei P Smart shares some DNA with both the Honor 7X and the Mate 10 Lite. It didn't have to look any further really. Those are some handsome phones, and a pleasure to handle too, so here's hoping the P Smart won't disappoint.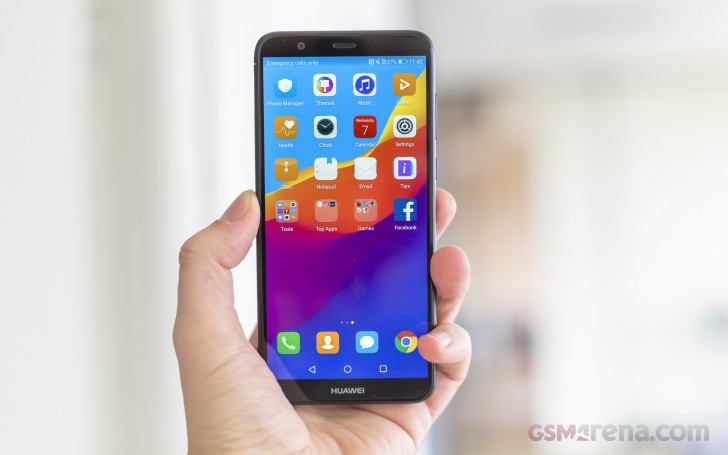 Indeed, Huawei dressed the P Smart up in the latest fashion: an extra tall "FullView" screen, trimmed top and bottom bezels, slim and sharp body and dual-camera for enhanced imaging experience.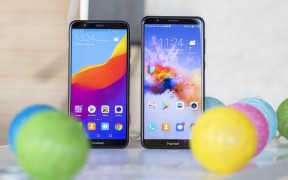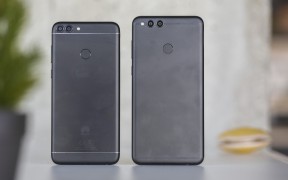 Huawei P Smart next to the Honor 7X
As we said, the P Smart could easily pass for a reworked Mate 10 Lite. Because of its smaller screen diagonal, the P Smart is 6mm shorter than the Lite but is almost as wide and as impressively thin at 7.5mm. It weighs less than the Lite at 143g.
The Huawei P Smart's body is mostly made of metal, but they had to stay within budget, and it shines through in the plastic bits at the top and bottom. Making those parts of plastic is a familiar approach that facilitates signal reception - the phone radios lie beneath. But matching the paint job is often a mission impossible.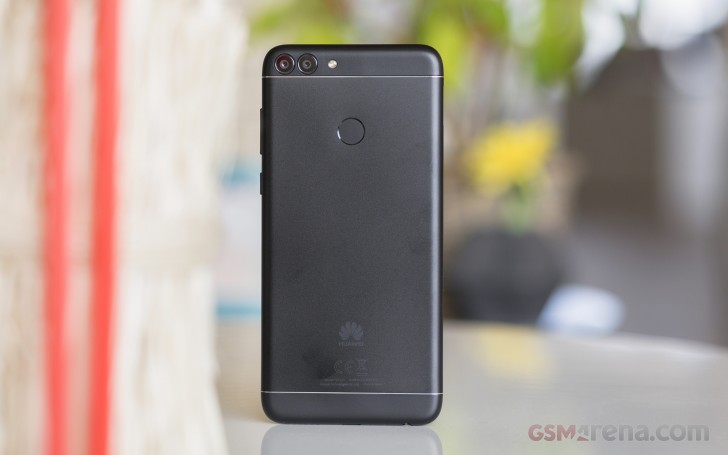 Luckily, Huawei got the finish right, and you can't tell the plastic from the metal unless you are forewarned. The fake antenna lines look good with that silver paint, though we can't decide if the P Smart would have been better without, knowing they serve no purpose.
There is enough at the back to keep the focus of your attention elsewhere: the dual-camera comes with a single LED flash, and the fingerprint scanner is nearby too. The latter is always-on, super-fast and very accurate - a Huawei staple.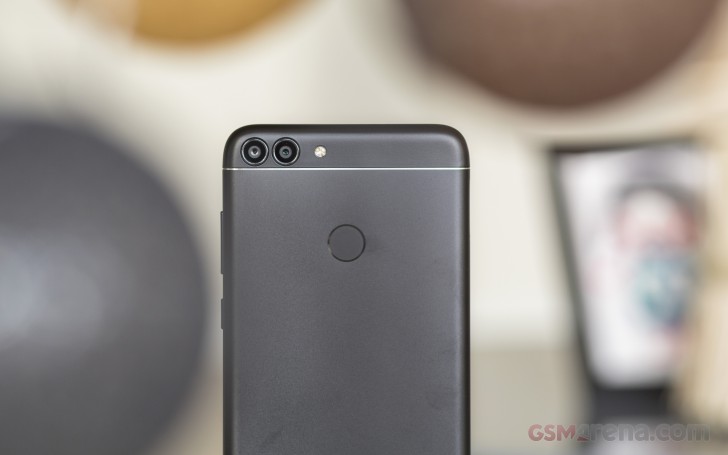 The slim Huawei P Smart has a flat rear, and the subtle curves on the sides are reminiscent of the most recent iPhones - alongside stablemates such as the Honor 7X and the Mate 10 Lite. Those make for a very pleasant hand feel, and the matte finish at the rear helps a pretty secure grip.
The centerpiece of the Smart is the 18:9 FullView display of a 5.65" diagonal and FullHD resolution. The 2.5D glass that flows neatly into the frame is a treat we'd like to keep seeing, and it goes well with those elegant side curves.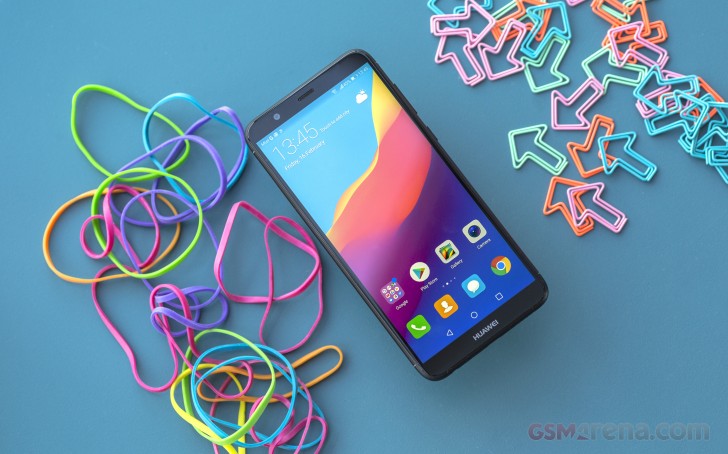 Finally, the Huawei P Smart is a dual-SIM smartphone with a hybrid card slot. It means you can either use two nano-SIMs or give one of those up for a microSD.