Two plus one cameras on the back, 10.7MP selfies inside
We could say that the P50 Pocket has a run-of-the-mill camera system with a Quad Bayer main unit and a conventional ultrawide. On top of that, for its main party trick feature - the Sunscreen Test - it also employs an 32MP unit, which we didn't find to be used for anything else. But to go with it, it has a built-in UV light that enables a few other party tricks, this time innvolving with the main camera. There's no Leica labels anywhere on this phone, much to the disappointment of the German optical glass maker's fans. We guess the cooperation between the two companies only covers the P50 Pro.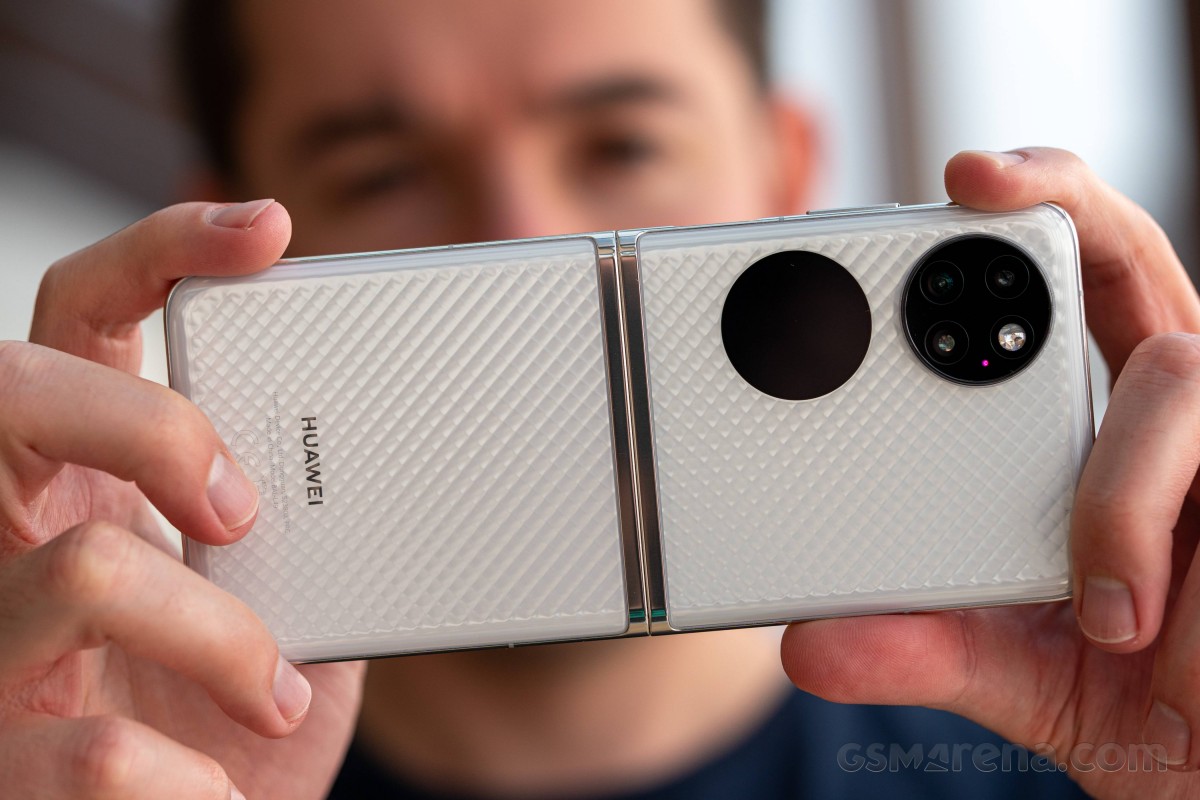 The primary camera uses a Quad Bayer type sensor with a nominal resolution of 40MP that shoots 10MP by default. Details are scarce on Huawei's specs pages and they don't mention anything other than the f/1.8 aperture, but going by their previous implementations, that should be a 1/1.7" imager, while the equivalent focal length is likely 27mm. There's laser AF on board too.
The ultrawide camera is 13MP unit with an f/2.2 aperture and stated coverage of 120 degrees. Most importantly, it has autofocus - that's one better than the fixed-focus Z Flip3 ultrawide.
That dedicated sunscreen camera is based on a 32MP Samsung Tetrapixel sensor, and this is the only one that gets reported in hardware apps. It's probably non-essential to the feature's operation that it's a 1/3.14 type unit with 0.7µm pixel size. It does have autofocus, this camera.
For selfies, you get a 10.7MP front-facing camera with an f/2.2 aperture lens. Right off the bat, without looking at the pictures, we'd deem it video-call-only and suggest using the rear cameras for taking your selfies with the external display for framing.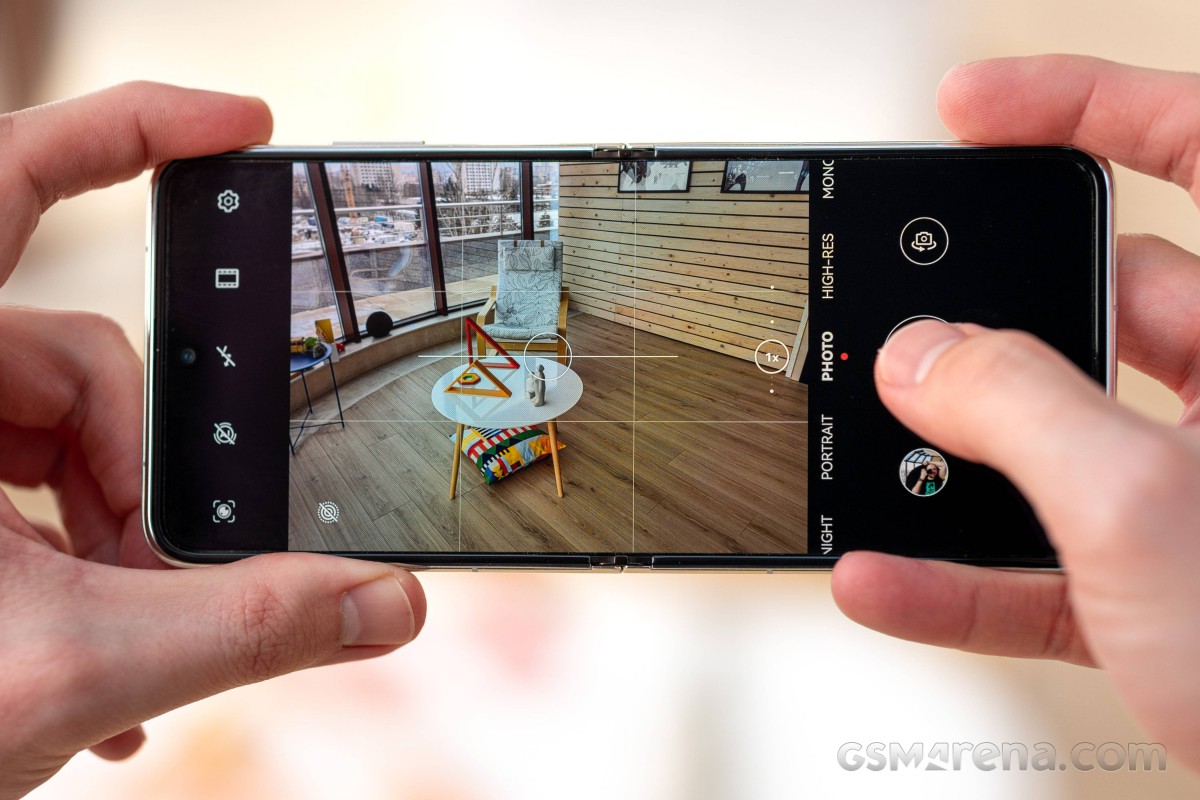 The camera app has hardly changed compared to previous Huawei phones. You have a Mode selector on the bottom, which you can swipe left or right to change modes. You can add more options on this bar and rearrange them, too.
Zooming has been fixed, and the selector is now where it should be - at the bottom in portrait and at the shutter release side when in landscape orientation. It has four fixed steps - UW, 1x, 2x and 5x, even though there's no actual zoom camera.
The camera app is enhanced by Huawei's AI, just as before. There is an improved Master AI, which recognizes and tunes settings for a ton of scenes. There's a toggle in the viewfinder for turning it off and on, so you don't have to go into settings for that. We tend to keep it off, although the recent implementations are nowhere as aggressive as they used to be with phones in the past.
There's a Pro mode too where you can adjust parameters yourself - ISO (50 to 409,600 for the main camera, 50 to 6400 for the ultrawide), shutter speed (1/4000s to 30s), exposure compensation (-4 to +4EV in 1/3 stop increments), and white balance (presets and specific light temperature). You can also choose the metering mode (matrix, center-weighted, and spot), and the focus mode (single, continuous, and manual). If the phone thinks you messed up the exposure, an icon will pop up to warn you. Mind you, Pro mode is available on all rear cameras.
By the way, Pro mode is available for video as well, and the maximum ISO there is 6,400. And you can set the desired shutter speed.
For years now, Huawei phones have had both a Portrait mode and an Aperture mode. In Aperture, you can choose the simulated aperture in the range from f/0.95 to f/16. Post shot, you can change the aperture and the desired focus point within the Gallery.
Daylight image quality
The Pocket's daylight photos from its main camera look great. There's a good deal of detail - 10MP may not be a lot, but it's not dramatically worse than 12MP, and the phone does have a very crisp rendition of the pixels it does capture. Noise is minimal to nonexistent, whether you look in the shadows or in areas of uniform color like the sky.
Dynamic range is also excellent, with well-judged falloff into the highlights and shadows, giving you both nicely high global contrast and good development in the extremes. Colors have a good deal of pop without being over the top, and white balance is reliably accurate.
The 40MP camera does an admirable job at the 2x zoom level, too, and it's a very compelling alternative to a dedicated short-range zoom module. An overly critical examination will reveal some extra sharpening halos along contrasting edges and jaggies next to lines at a particular inclination, but neither is a deal-breaking offence, and we'd gladly take this 2x output.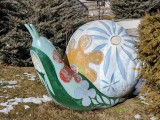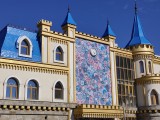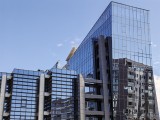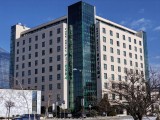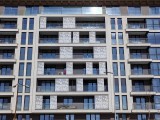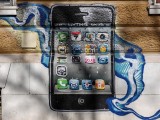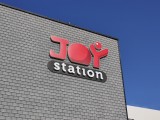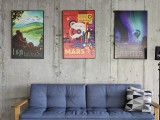 Daylight samples, main camera (2x)
We're less enthused about the 5x zoom level. It's beyond the limits of the sensor and whatever computational trickery Huawei can come up with. And the best we can say about it is that it looks half decent at fit to screen magnification.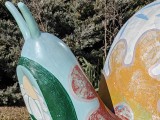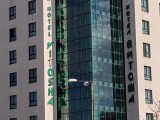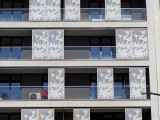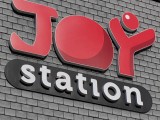 Daylight samples, main camera (5x)
At the nominal resolution, photos don't seem to offer benefits in terms of detail. There's a bit more nuance to that statement in that the 40MP AI mode, which does some image stacking routines, may produce better results. Ultimately we don't think any of this is worth it, though.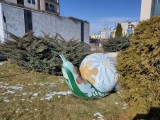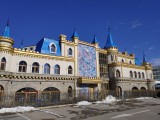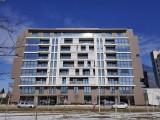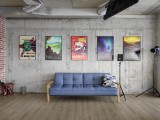 Daylight samples, main camera, 40MP
The ultrawide camera may not be a head-turner on paper but delivers solid results nonetheless. Detail levels are good even if things aren't exactly pin-sharp, particularly for distant subjects. Nearby ones, on the other hand, do appear better defined. Noise is, again, not a part of the picture. Occasional minor differences in colors can be observed between the ultrawide and the main camera, but for the most part, we have no objections against the ultrawide's color rendition. Dynamic range is nothing short of excellent.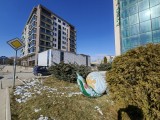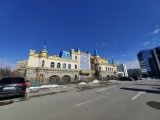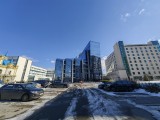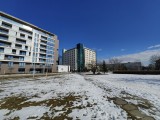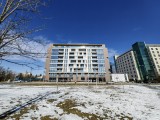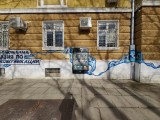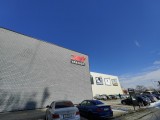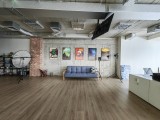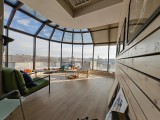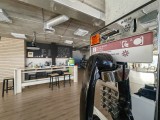 Daylight samples, ultrawide camera
Close-ups
Building up on the ultrawide's preference for nearby subjects and leveraging its autofocusing capability, you can capture some pretty great close-ups with it, even if there's no 'macro' mode per se. The fact that it's a proper camera shooting this and not a 2MP or even 5MP afterthought certainly helps with detail and you also get full-power HDR, which isn't always the case with the lesser units. Naturally, the ultrawide focal length means you need to be very close to your subject, but that's a common trait of most smartphone 'macro' implementations.
Low-light image quality
The Pocket is a capable low-light performer too. It captures sharp and detailed images with its main camera and controls noise very well. Dynamic range is excellent too, giving shadows good development and leaving highlights well preserved, with no blooming around bright light sources. White balance and color rendition are spot-on as well.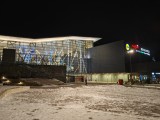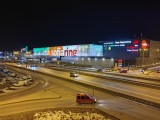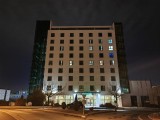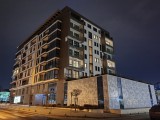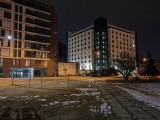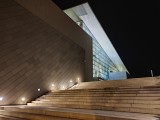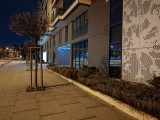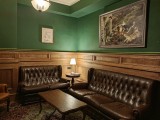 Low-light samples, main camera
Firing up Night mode is more of potential liability in our experience. For one, it would often pick some crazy capture duration like 13s or 27s, leaving you with few options to proceed - you could cancel the capture, but it would then go on executing whatever processing it had lined up for the entire stack and that you can't abort. And then, the results of more trivial 2s or so Night mode exposures ended up ever so slightly blurrier than the regular Photo mode images, with no visible benefits to make for a worthy trade-off. No Night mode on the main camera for us.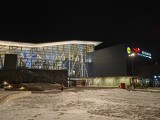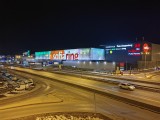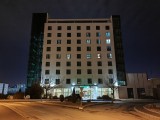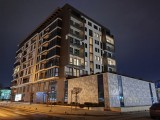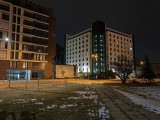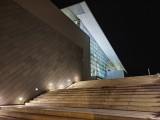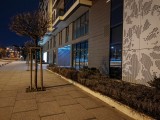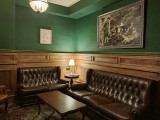 Low-light samples, main camera, Night mode
The 2x zoom level remains perfectly usable in the dark too, and it can even stand up to some pixel-level scrutiny in relatively better lit scenes.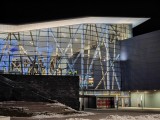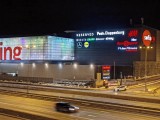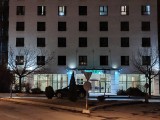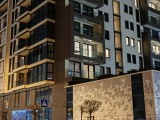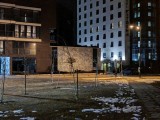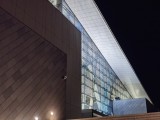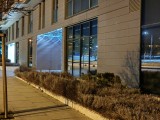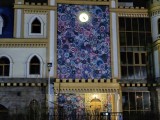 Low-light samples, main camera (2x)
Night mode bumps up the sharpening a notch, but we wouldn't say it has any meaningful positive effects on the images.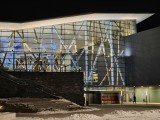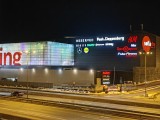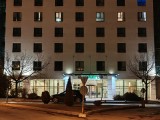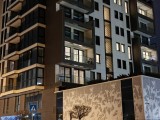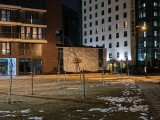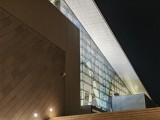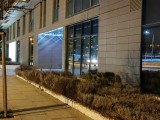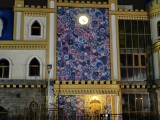 Low-light samples, main camera (2x), Night mode
The ultrawide doesn't ruin the positive impression - when keeping in mind that it's no cutting-edge hardware behind these images, of course. We're getting okay detail levels and sharpness and next to no noise, though we'd probably prefer to shift the balance a little towards less aggressive noise reduction and a bit more detail. Gain, dynamic range is great, and while there are some halos around bright lights, the Pocket still manages to contain them quite well.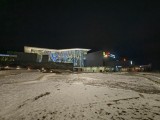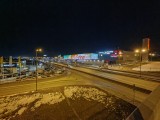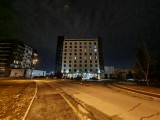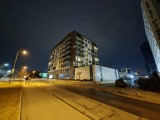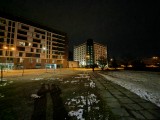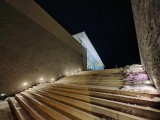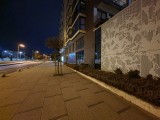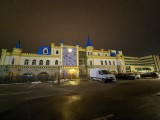 Low-light samples, ultrawide camera
Once more, we wouldn't say that Night mode is in any way beneficial to the ultrawide camera's output. In fact, it's more often detrimental, giving us underexposed images despite taking a few extra seconds to capture.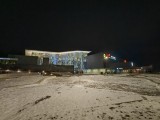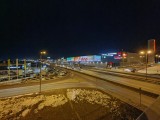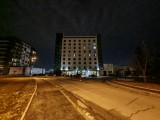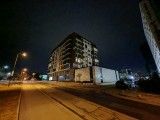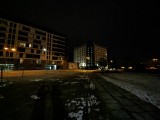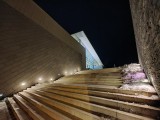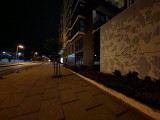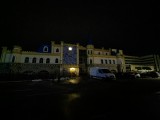 Low-light samples, ultrawide camera, Night mode
Fluorescence mode
Fluorescence mode uses the UV light emitter on the back of the phone to illuminate objects that respond to those wavelengths. Mind you, it's the main 40MP camera that captures these images and not the 32MP one used for the Sunscreen test feature. As such, you can get similar results with any phone and an extra UV flashlight, though it's not like a lot of people carry UV flashlights on them, and here it's bundled inside the phone.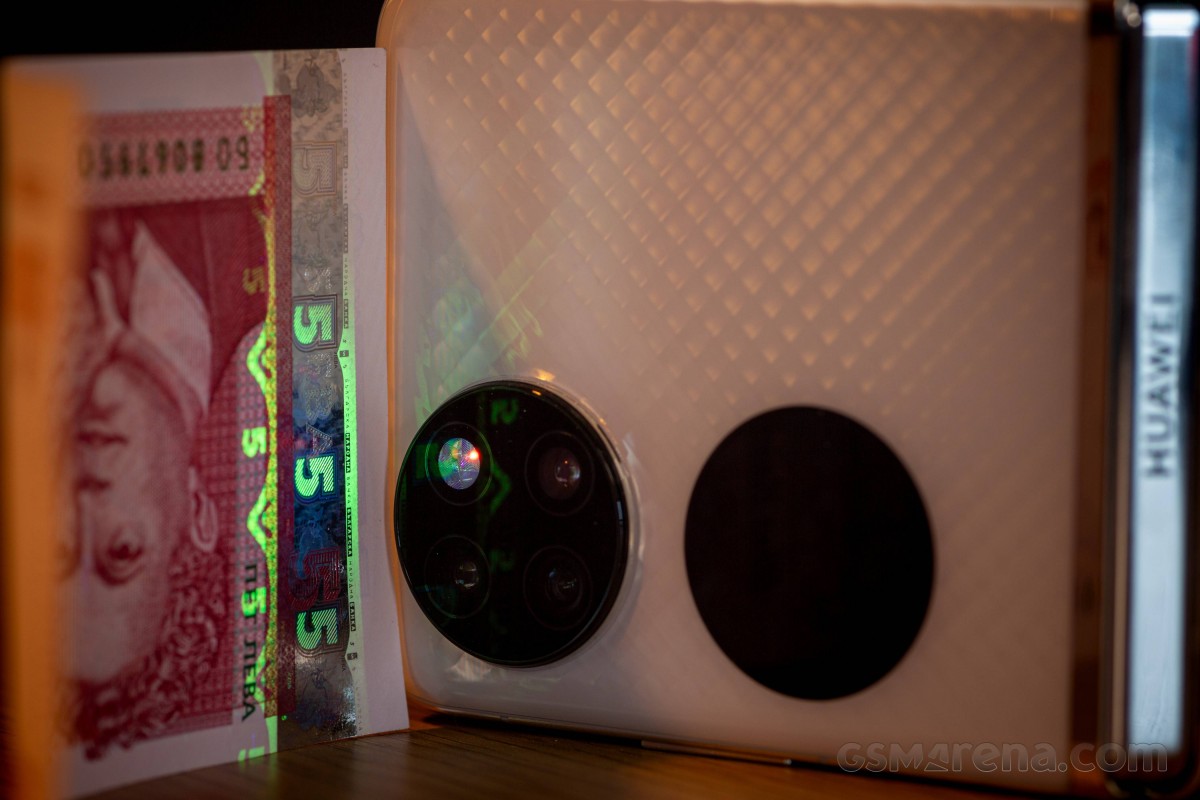 Huawei says you should use Fluorescence mode in the dark, and it does help since the UV light is relatively low-powered, and its effect is quickly diminished when there's more ambient light in the visible range of the spectrum.
We have to admit that it does make for really interesting pictures, and it's not something we'd normally think to do if it wasn't already on the phone. It's fascinating how much UV-sensitive elements there are in the Lego universe. Also, this reviewer should probably dust his Lego sets more often than the current never.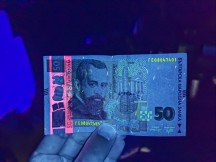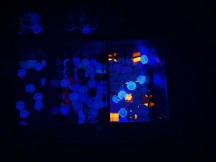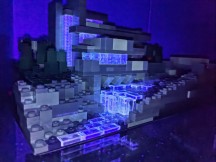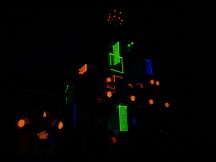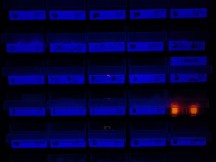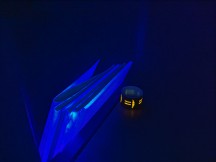 Fluorescence mode samples, main camera
Once you're done with the real-world samples, head over to our Photo compare tool to see how the Huawei P50 Pocket stacks up against the competition.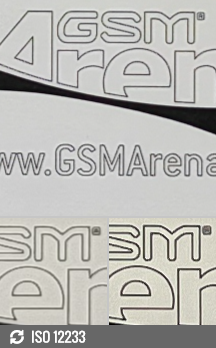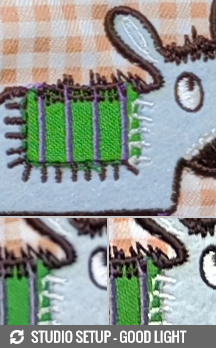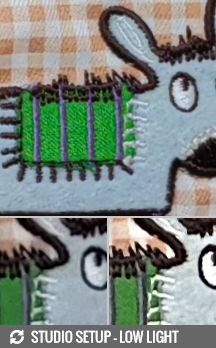 Huawei P50 Pocket against the Galaxy Z Flip3 5G and the iPhone 13 Pro Max in our Photo compare tool
Portrait mode
Portrait mode on the P50 Pocket gave a very hit-and-miss experience - leaning towards miss, even. After a couple of okay shots with simulated blur and all that, it would just stop doing the bokeh effect altogether. Our best guess is that it heats up beyond a certain threshold after which it deems this particular processing non-essential - because it does quite quickly heat up when taking portraits. It's either that, or it just doesn't like our scenes.
The Pocket failed our classic torture test with the wooden wall paneling, and it left portions of the wall in focus that should have been blurred. It did fare a lot better in the next scene, competently isolating the subject from different types of background (solid/busy, near/far). It does a great job with skin tones, and facial detail at 1x zoom, too, so that's good.
The 2x zoom level, on the other hand, is simply bad when it comes to detail.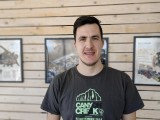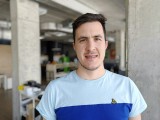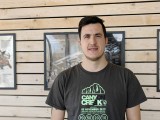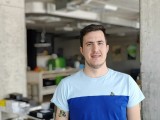 Portrait mode samples: 1x • 1x • 2x • 2x
Selfies
Selfies on the P50 Pocket taken with the internal 'conditionally-front-facing' camera have two zoom levels - the native wide one and a cropped one, similar to how Samsung has been doing it, only here the cropped ones are then upscaled to the nominal 10.7MP. Mind that the Pocket has a very different selfie camera than the P50 Pro's - this one is lower-res and lacks AF.
10.7MP should normally be plenty if everything is alright, but this camera suffers from varying issues in our experience. In bright light, we encountered shots that appear to show what we think is image stacking misalignment (1 and 6), the others exhibited excessive noise, also HDR wasn't really there.
While this would normally paint a pretty grim picture for your selfies, we're willing to look past these shortcomings on the Pocket in particular, because you can get spectacular results using the rear cameras and framing on the external display, and just how good do your video calls need to be?
Rear camera selfies
Here's how how much better output the rear cameras can give you. On the main one, in particular, we're talking crisp detail, likeable colors, HDR aplenty (a bit much, even, occasionally).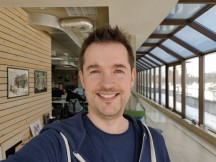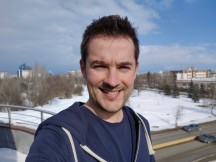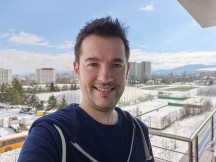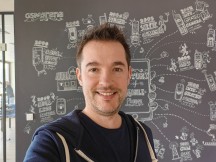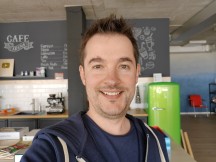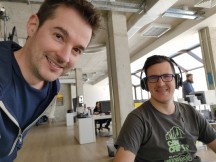 Rear camera selfies, main camera
There's also the ultrawide that lets you bring more context or more people into your selfies, even if it's not quite as sharp on a pixel level.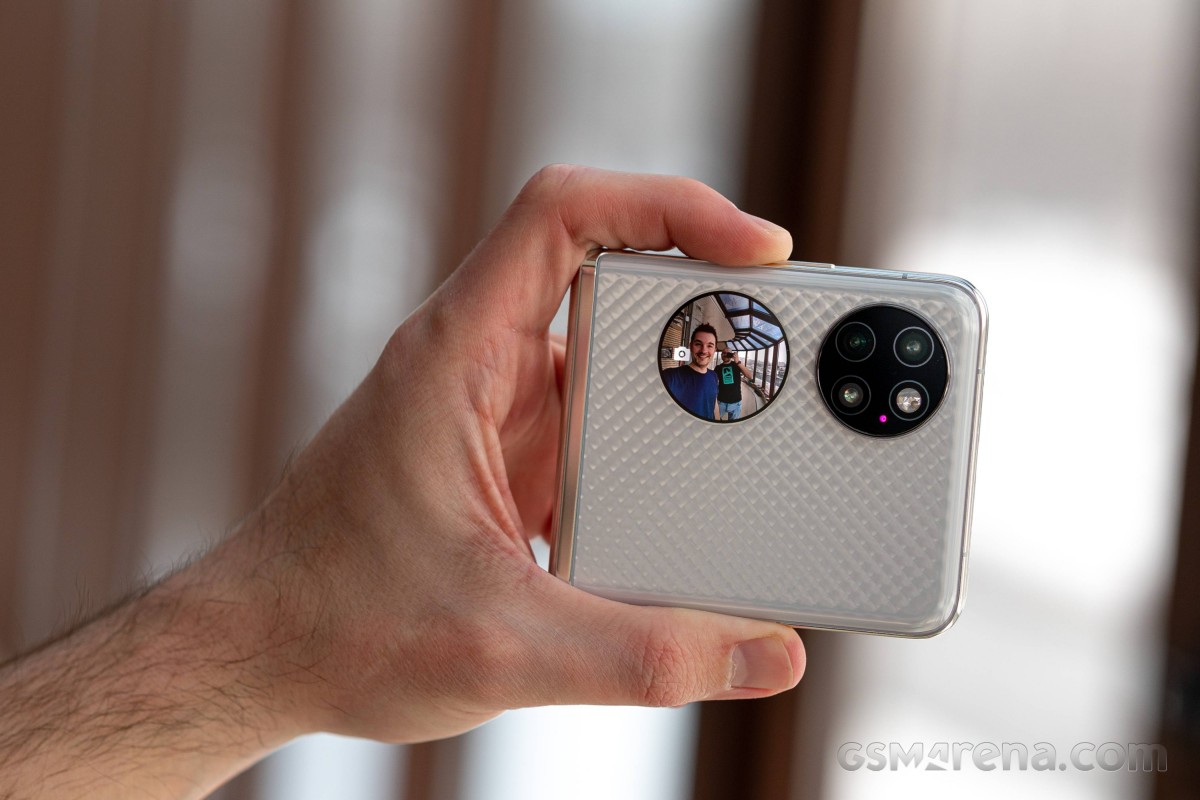 One potential issue you'd be wise to take out for is fingers blocking the ultrawide camera's view since it can be awkward to hold the Pocket when its closed to take pictures with the rear camera. The fact that the circular screen doesn't show the corners of the frame doesn't help either.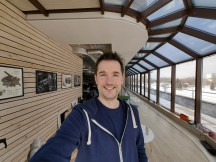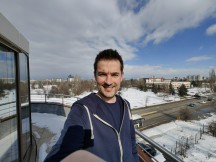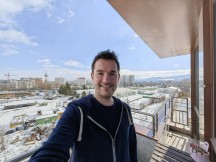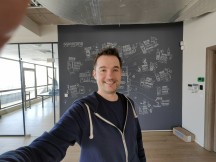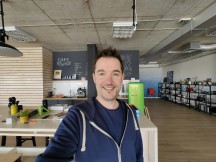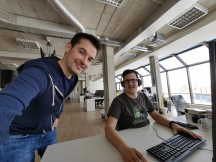 Rear camera selfies, ultrawide camera
Video recording
The P50 Pocket can capture video up to 4K60 with all three of its cameras - the two rear ones and the internal one. In settings, you get a toggle to enable h.265 encodings, otherwise, the less efficient h.264 codec is used by default. Stabilization is always-on and is there for you all the way up to 4K60.
The main camera's 4K30 footage (40Mbps bit rate) is good overall, offering excellent dynamic range and pleasing color output. Detail is solid, too, though a combination of noise and liberal sharpening make for a slightly unpleasant gritty look. Not bad, but can be better. 4K60 comes with no detriment to quality - that counts as a win.
The ultrawide camera's 4K capture is okay. Detail isn't the sharpest, and there's some noise in there as well. Colors are likable too (look out for passing cars as the scenery isn't too flattering), and dynamic range doesn't leave us wanting. Again, 4K60 looks essentially the same.
Stabilization is among the best you can get on any phone. Both the main camera and the ultrawide iron out shake from walking, and both can stay perfectly pointed in one direction if you're standing in one place. Impressive stuff.
Here's a glimpse of how the Huawei P50 Pocket compares to rivals in our Video compare tool. Head over there for the complete picture.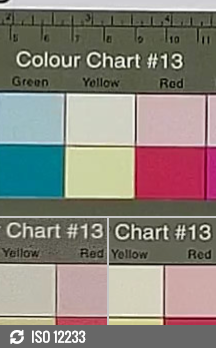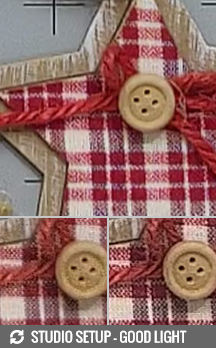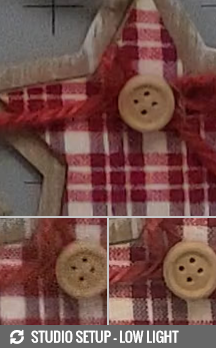 Huawei P50 Pocket against the Galaxy Z Flip3 5G and the iPhone 13 Pro Max in our Video compare tool