Display
The Huawei P40 Lite has a lovely display on paper - it's a 6.4" LTPS IPS LCD unit with 2,310 x 1,080 pixels or 398ppi. The screen has a not so small punch-hole at the top left corner making way for the must-have selfie camera.
There is no info on the screen glass manufacturer, but it's some sort of durable glass for sure judging by Huawei's history on the subject.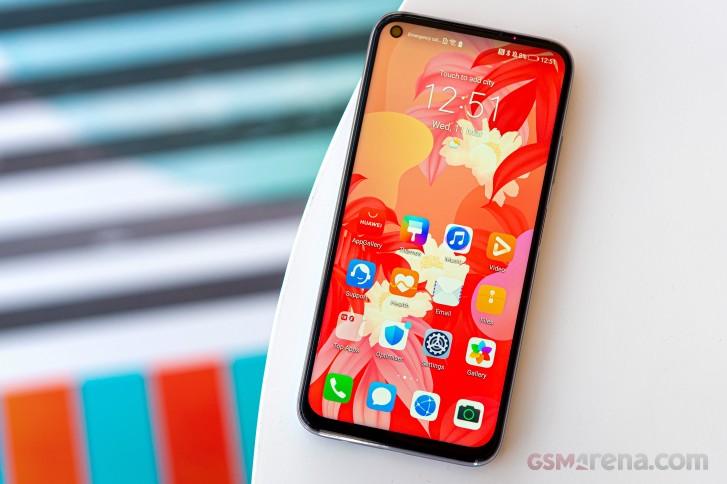 The first thing you will notice is the uneven backlight around the punch hole. It's annoying only on a full white screen or something similarly bright or vivid, but that's to be expected as the LED backlighting is not perfect (and it can't be).
Other than that, the P40 Lite's screen looks bright and punchy. In fact, it's so vivid that you can mistake it for an OLED. Which it is not.
Unfortunately, the performance of the screen was not stellar. Our measurements showed the screen has a maximum brightness of 460 nits, which is an average number for an LCD screen. Combined with the unimpressive black levels we got a good contrast ratio of 1085:1, but far from the best.
If you leave the screen on Auto-Brightness, it is possible to get a bit more from the LED backlighting, and the number rose to 515 nits - but it's still an average output for an LCD.
The minimum brightness at the far left of the scrubber is mere 1.2 nits, which is excellent!
Display test
100% brightness
Black,cd/m2
White,cd/m2
Contrast ratio
Huawei P40 Lite
0.425
461
1085:1
Huawei P40 Lite (Max Auto)
0.501
515
1028:1
Huawei P30 Lite
0.39
480
1231:1
Huawei P30 Lite (Max Auto)
0.413
501
1213:1
Huawei P Smart
0.356
531
1492:1
Huawei P Smart 2019
0.325
437
1345:1
Honor 9X
0.361
464
1285:1
Honor 9X Pro
0.392
517
1319:1
Xiaomi Redmi Note 8 Pro
0.347
460
1326:1
Xiaomi Redmi Note 8 Pro (Max Auto)
0.486
640
1317:1
Xiaomi Redmi Note 8T
0.331
450
1360:1
Xiaomi Redmi Note 8T (Max Auto)
0.453
600
1325:1
Realme 5 Pro
0.273
512
1875:1
Xiaomi Redmi K30
0.399
550
1378:1
Xiaomi Redmi K30 (Max Auto)
0.527
714
1355:1
Now let's talk color accuracy. Just like many Huawei (and Honor) smartphones, the P40 Lite is very accurate in representing the sRGB color space. In the Normal (screen mode) + Default (color temperature) display setting, it achieves an excellent average DeltaE of 2.2 with a maximum deviation of 4.7. If you want, you can tweak it even further with the manual options.
That's not the default mode, though, because people tend to prefer livelier colors and as we said the screen appeared quite vivid. Indeed, Huawei leaves the screen on Vivid screen mode and on its Default temperature setting (the actual out-of-the-box state) delivers those but at the price of a noticeable blue tinge. So, the Vivid mode, which corresponds to DCI-P3 colors space, is not that accurate - we measured an average DeltaE of 5.4 with a maximum deviation of 9.1.
And before we close this chapter, we have some good news. Unlike Huawei Mate 30 Pro and Honor 9X Pro, this particular Huawei supports Widevine L3, which is essential for Netflix and Amazon Prime Video to run (among others). L3 means no HD content, unfortunately, but it's something, and we tried and watched SD videos on both services successfully. HBO Go requires GMS, meaning it's a no-go, pun intended.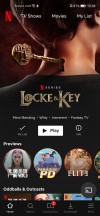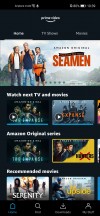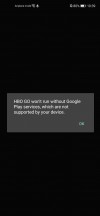 Netflix • Prime Video • HBO Go
Battery life
The Huawei P40 Lite is powered by a large 4,200 mAh battery. It supports Huawei Super Charge 40W, and the provided 40W adapter refills about 70% of the phone's depleted battery in half an hour, while a full charge requires 64 minutes. Nice!
The Huawei P40 Lite posted an impressive endurance rating of 121 hours in our battery life test. It did fabulously on all tests - you can talk for more than a day, watch videos for 16 hours or browse the web for 18 hours, and the frugal standby consumption helps a lot, too.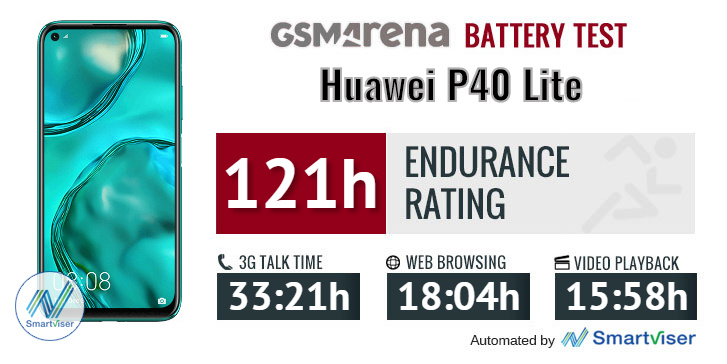 Our battery tests were automated thanks to SmartViser, using its viSerDevice app. The endurance rating above denotes how long a single battery charge will last you if you use the Huawei P40 Lite for an hour each of telephony, web browsing, and video playback daily. We've established this usage pattern so that our battery results are comparable across devices in the most common day-to-day tasks. The battery testing procedure is described in detail in case you're interested in the nitty-gritty. You can check out our complete battery test table, where you can see how all of the smartphones we've tested will compare under your own typical use.
Speaker test
The Huawei P40 Lite has a single loudspeaker firing down from the bottom, and it posted a 'Good' result for loudness in our seven-track music test. It lacks a low-frequency thump, but it handles vocals pretty well.
The mids and highs are well represented and the P40 Lite sounds a lot better than the Honor 9X Pro, as you can hear in the comparison below. Our tool allows for comparing the sound output to any other phone we've tested so far.
Use the Playback controls to listen to the phone sample recordings (best use headphones). We measure the average loudness of the speakers in LUFS. A lower absolute value means a louder sound. A look at the frequency response chart will tell you how far off the ideal "0db" flat line is the reproduction of the bass, treble, and mid frequencies. You can add more phones to compare how they differ. The scores and ratings are not comparable with our older loudspeaker test. Learn more about how we test here.