Design and spin
Huawei P20 Lite impresses with a large, almost bezel-less, screen with a notch. And that has affected the overall design.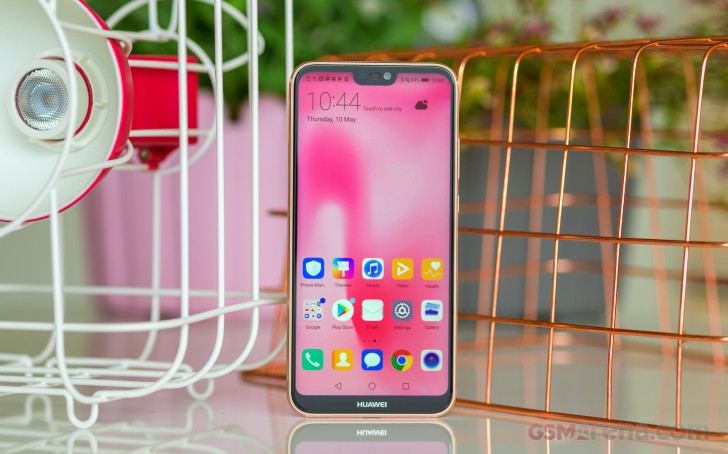 Huawei has gone with a simple, no-nonsense design - the internals are sandwiched between two flat panels and there is a metal frame to bind them together all adding to smooth and streamlined lines. And it has worked really well for the P20 Lite.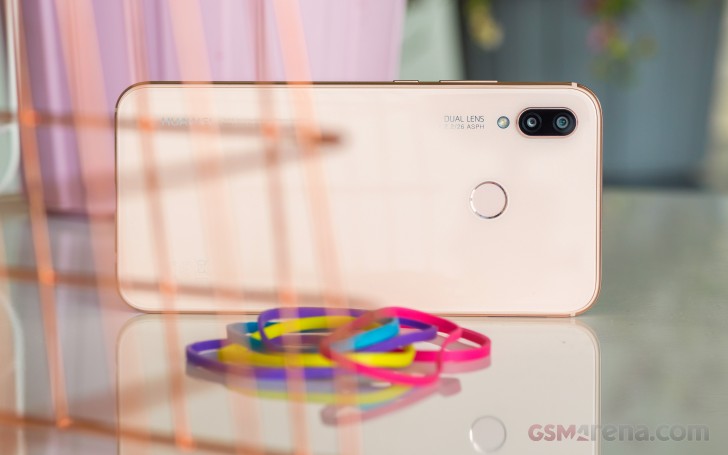 The P20 Lite is as large as the P20, but weighs 20g less at 145g probably due to the choice of materials, smaller camera modules and battery.
Speaking of materials, we already mentioned the two flat panels. The front one glass alright, but we can only guess what material the back is made of. The thing is that we can't easily tell - it looks like glass, it feels like glass, but Huawei never confirmed it's indeed glass.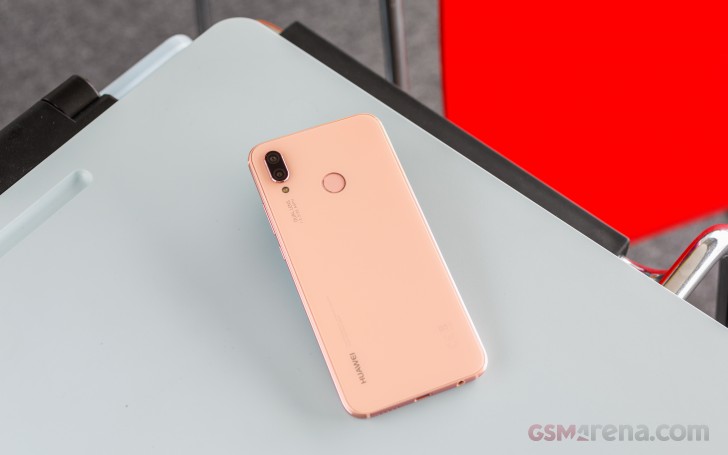 The aluminium frame has a grippy matte finish balancing the slippery panels. Huawei also scooped out two tiny canals throughout the entire frame adding even more grip to the P20 Lite. And while the phone doesn't feel very secure when held in hand the Lite design is among the better ones when it comes to grip.
It's hard to tell the P20 phones apart, though it's rather easy to spot the Lite if you have a joker - it's the only one without a fingerprint sensor under the screen.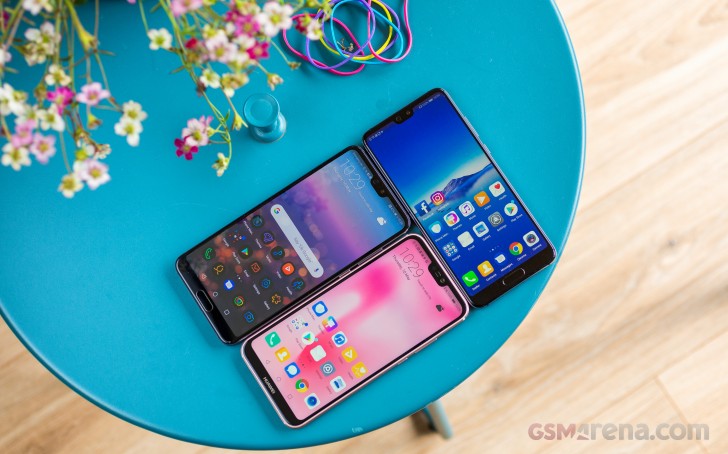 P20 Pro vs. P20 vs. P20 Lite
It's even easier at the back, the Pro has the triple camera, while the Lite is the only one with the fingerprint reader at the back.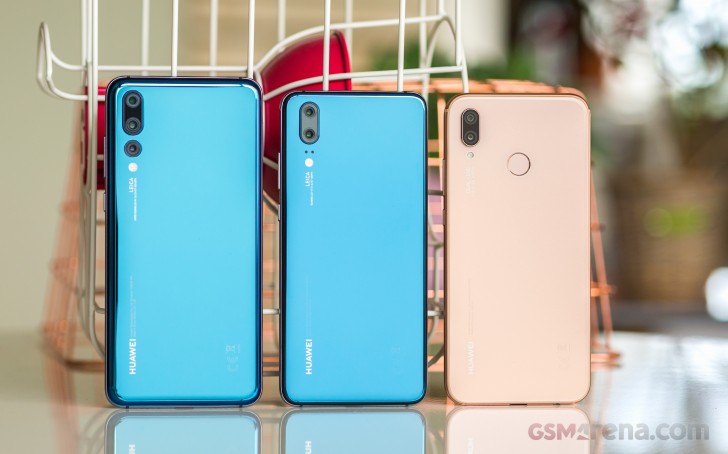 P20 Pro vs. P20 vs. P20 Lite
A closer look at the P20 Lite's front reveals a centred earpiece, flanked by a bunch of sensors and the selfie camera. There is also a tiny notification LED around.
The P20 Lite has a USB Type-C port and a hybrid dual-SIM slot, just like the flagship P20s, but unlike its siblings, it also offers an analog audio jack.
Finally, the bulging dual-camera looks like the same setup as seen on the P20, but it isn't. Huawei has put a 16MP sensor with f/2.2 lens and a secondary 2MP cam for depth information. A single LED flash is around too.
The Huawei P20 Lite is a solid phone with good choice of materials and attractive color options. While the Sakura Pink may not be everybody's cup of tea, and the Midnight Black looks rather ordinary, Huawei also offers the so-called Klein Blue, which reflects light differently and makes up for a gradient effect.
We have just one complaint, though - while the P20 Lite isn't waterproof, not even splash-resistant, Huawei could have still done a better job at the back. There is a noticeable gap between the glass back and the frame, which is bound to accumulate lots of grime over time.