Final words
After spending plenty of quality time with it, we can safely conclude that the Huawei Ascend Mate2 4G proved to be exactly what we expected. By combining quality mid-range specs headed by a large IPS display, a beefy battery with outstanding endurance, and affordable contract-free price tag, the phablet is one of the best value-centric offering available at the moment.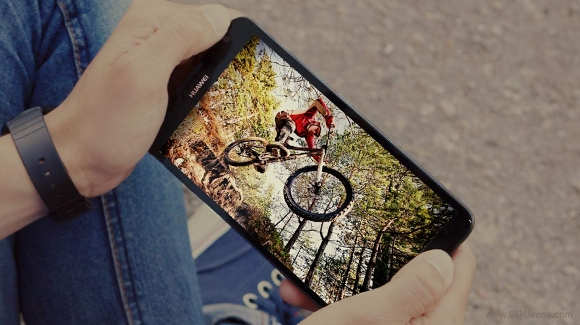 Huawei's choice for the first device to enter the US market is as curious as it is wise. While far from spectacular in terms of hardware, the Ascend Mate2 4G is still attractive thanks to the combination of sizable battery and screen it offers. It also sits in a price bracket which is devoid of direct competitors.
Huawei Ascend Mate2 4G key test findings
Build quality is exceptional, especially for the price
The 6.1" IPS+ display looks great despite its low resolution
The 3,900mAh battery has class leading performance
Still camera quality is good
The native video player is well equipped to handle all sorts of videos
The Android Jelly Bean OS is outdated and the Emotion UI might not fit all tastes
The large 3,900mAh battery is undoubtedly the feature which helps the Huawei Ascend Mate2 4G stand out among its price peers. Its chart-topping performance should make the phablet a must-have if you hate charging your phone every day.
The rest of the device's hardware features aren't too shabby either. The display is a quality piece despite its low resolution and both the 13MP Sony-made main camera and its 5MP selfie partner showcased solid performance.
Qualcomm's Snapdragon 400 chipset didn't set the benchmark scores on fire, yet it showcased no signs of oomph shortness on most occasions related to everyday use.
Of course, the phablet is far from perfect. We are still scratching our heads over the launch of a device with Android 4.3 Jelly Bean this far into 2014. Android 4.4 KitKat update will surely arrive at some point in the future, but it is worth noting that the world is already talking about the next major build, Android L.
The Emotion user interface is also not cutting edge by today's standards, which promote flat and sleek UI designs. Huawei's UI is rich in features, but overwhelms with heavy colors and textures. The lack of app drawer on the other hand, requires some getting used to if you are coming from most other Android phones.
Huawei Ascend Mate2 4G is priced at $299.99 with no carrier commitment. The Chinese manufacturer has set up its own online store; it also has the phablet on offer on Amazon.
As usual, here go some alternatives for your budget worthy of your consideration.
Samsung Galaxy Mega 6.3 is the Korean giant's version of budget-friendly phablet. Announced last year, the device has the same SoC like the Ascend Mate2. It offers a rich set of additional features plus a removable battery, but it is $100 to $150 more expensive depending on whether you want 3G-only or LTE version.
Sony Xperia T2 Ultra is another big name alternative to Huawei's phablet. Again with a Snapdragon 400 chipset on board, the device offers rich feature set and good battery life. Once again though, it is roughly $100 more expensive than the Huawei Ascend Mate2 4G.
LG Optimus G Pro is undeniably a more capable alternative to the Ascend Mate2 4G. The handset packs last year's flagship specs which include a Snapdragon 600 SoC, gorgeous 5.5" display, and 13MP camera. Newegg currently has it on offer for $329.99 unlocked, contract free.
OnePlus One blows the Huawei Ascend Mate2 4G out of the water in terms of both design and specs. Again, this one only has a 5.5-inch screen, but it outclasses the Mate2 4G and its price pretty much matches the Mate2 4G's. It is priced at $299 for the 16GB version, but you can't buy one for its actual retail value at the moment as the official store only sells their short supply on an invitation basis.
Huawei has major ambitions for the US market and the Ascend Mate2 4G has the privilege of being the first standalone device offered by the OEM. As a niche product, it will not appeal to everyone, though, thanks to its specific talents, it can just as easily turn out to be the perfect device for the users who know what they are after and who know what they're getting.