Young guns
HTC One mini vs Samsung Galaxy S4 mini: Young guns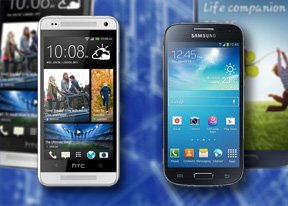 Introduction
Yes, you can call it Round 2 but we don't think it'll be up to the minis to sort out any unfinished business between the flagships. What we do know though is that taking the dispute to the junior league doesn't mean there'll be less pain in losing and less honor in victory.
This doesn't have to be a rerun - the minis don't necessarily have to repeat the result of the flagships. Just like smartphones don't necessarily have to be huge to have premium specs and push the limits of comfortable single-handed use to just prove a point or get noticed.
What we have here is two smartphones that try to deliver a premium experience without getting in the way of their seniors or venturing too far beyond the 4" screen diagonal. However there's a clear difference in how the two makers go about downsizing their flagships.
HTC decided in favor of screen resolution whereas Samsung skimped there. 720p is obviously better than qHD, at around 342ppi versus 256ppi in favor of the One mini. The S4 mini's 4.3-incher on the other hand is a Super AMOLED, which partially makes up for the lower resolution.
Then there's processing power where the two devices share a Snapdragon 400 chipset but the Samsung mini has the upper hand in terms of clock speed. It also gets 1.5GB of RAM against the 1GB of the One mini but more on that in the benchmarks chapter.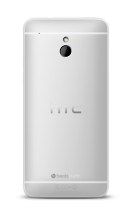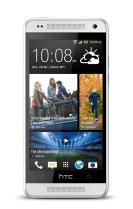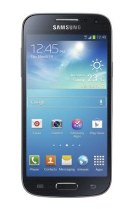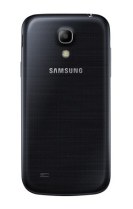 HTC One mini and Samsung Galaxy S4 mini
The S4 mini goes for 8 gigs of onboard storage but offers a microSD card slot, while the One mini only has 16 gigs on tap. As to software, it's Android Jelly Bean 4.2.2 either way but the One mini has the elaborate visuals of Sense 5 against the feature-packed TouchWiz on the Galaxy S4 mini.
The cameras are opposites too. The Galaxy S4 mini goes for an 8MP unit with plenty of TouchWiz bells and whistles, while the One mini has the 4MP UltraPixel camera with 2µm pixels, F/2.0 aperture and a wide-angle 28 mm lens. The HTC One mini has Zoe but not the optical image stabilization of its bigger brother, the full-sized One. Both devices have 1080p video recording too.
Then there's build quality and looks. Both devices traditionally reflect their manufacturer's design philosophies: the One mini looks the flagship part with its aluminum unibody, while the S4 mini goes for a hyperglazed all-plastic case, which is nowhere near aesthetically, but a user-replaceable battery and memory expansion earn it usability points.
Here are all the points neatly compiled in lists.
HTC One mini over Samsung Galaxy S4 mini
Aluminum unibody
Higher screen resolution
HDR and 60fps video
More built-in storage
Better audio quality
Stereo speakers with Beats audio amplifiers
Samsung Galaxy S4 mini over the HTC One mini
Faster processor
Higher resolution camera
Expandable storage
More RAM
Cheaper
User-accessible battery
NFC support
Lighter
So, there's enough to compare in these two but one thing that sees them equal is the desire to fit as much of the flagships' features into more compact bodies at more affordable prices. And we love them for it. But we'll need to sort them out feature by feature, break them down to parts and pit them against each other.





The HTC One mini and Samsung Galaxy S4 mini at HQ
It's a battle in which most of you already have a side to root for, or a downright favorite. HTC and Samsung have always managed to attract different sorts of crowds and the same scenario plays out here too. In any case we're going all in over the following pages so get comfortable - next stop is the hardware checkup.
?
S4 is the best as 4 me i wl go 4 it instataneously!
c
I believe its better to have a phone that will run real fast....so I will go for the. S4 mini...its a phone and a half