Oh, how the mighty have fallen. Well, that's not entirely fair if you are a firm believer in the future of blockchain technology and crypto currencies in the end user space. That was the spotlight feature on the original HTC Exodus 1 and the same is true for the newly announced Exodus 1s. The phone doubles as a hardware ledger and this time around has a few other crypto tricks up its sleeve. But more on that in a bit.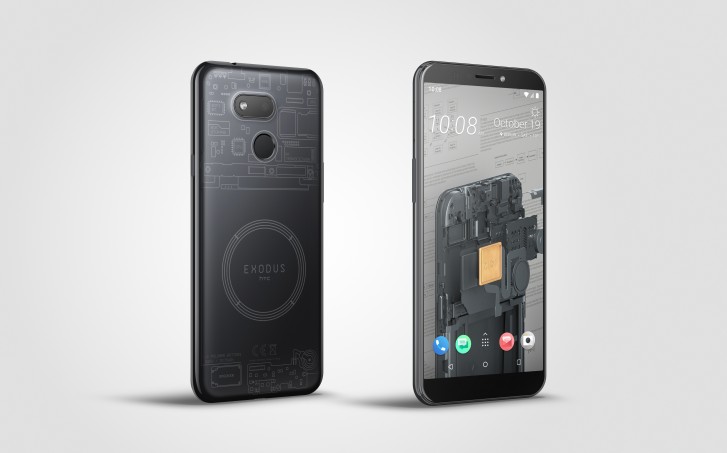 First thins first, however, the hardware itself. There really is no way around it, the 1s has pretty terrible hardware for 2019. You are looking at a Snapdragon 435 chipset, along with 4GB of RAM, pushing pixels on a 5.7-inch, 18:9 HD+ display. You also get 64GB of storage and and SD card slot. But the latter might not be meant for your multimedia. The phone still uses a microUSB port. But at least you get a 3.5 mm audio jack.
In the camera department the Exodus 1s offers a single 13MP PDAF snapper on the back and one of the same resolution of the front - no autofocus, but complete with an LED flash light. Two SIM card slots with 4G plus 3G dual standby, Wi-Fi ac, Bluetooth 4.1 and last, but not least, a 3,000 mAh battery keeping the lights on. Oh, and Android 8.1. Makes sense, we guess.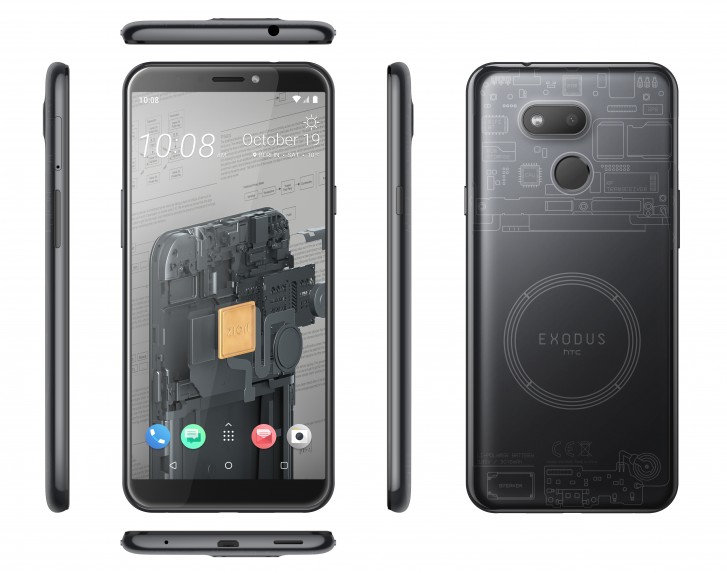 HTC's product page is rather scare on details, but we think it is fairly safe to just check the HTC Desire 12s specs page for any additional info you might require. All of this can be pre-ordered today for EUR 219. Although HTC's website doesn't exactly make it clear if you can use "outdated" cash to fund that purchase, or they are still going to convert the price over to a Crypto currency during the final steps of checkout, as was initially the scheme with the original Exodus 1.
Anyway, now that we're done making fun of the hardware, we should talk about the meat of HTC's product offer. The main added-value, crypto-enthusiast, added value attraction on the Exodus 1s is the ability to run a full Bitcoin node on the phone. Without going into too much detail, that means that the phone has the means of keeping the entire Bitcoin ledger in its memory. Well, on a microSD card, top be more precise with at least 400GB of storage, sold separately. That should be good for some time since the current Bitcoin ledger is about 260GB big and growing at a rate of roughly 60GB a year.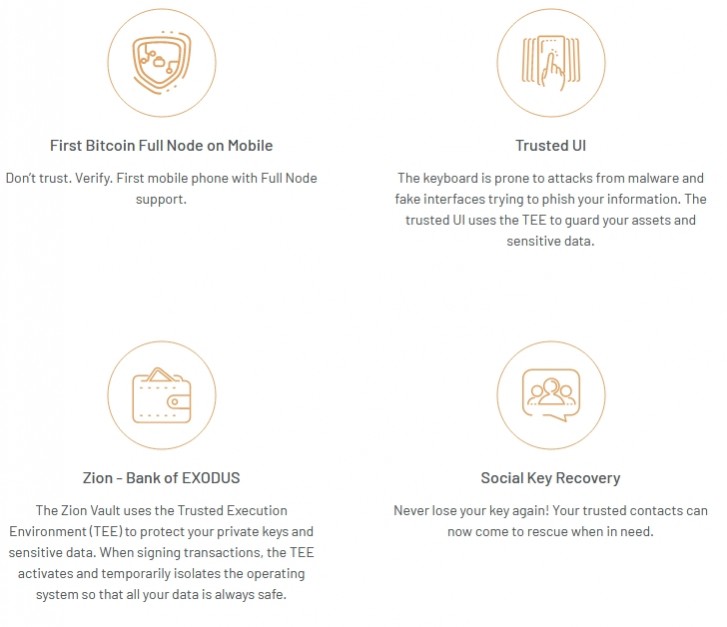 The reason you would want the entire ledger in your pocket is that you can verify transactions for yourself and operate with more security, then, say, using the popular Simplified Payment Verification (SPV) wallet scheme, where a third-party website takes part in the validation process. You can also, apparently, query the ledger itself for transaction data, without sharing any info with the world. And last, but not least, you are actively contributing to the Bitcoin network, which definitely holds some allure to enthusiasts who believe in the future and viability of the network.
There are some caveats, though, like the fact that currently only a Bitcoin node can run locally. No other currencies. Plus, running it apparently puts quite a strain on the three year old chipset, which is why HTC themselves only recommend running the node while connected to a wall socket or power bank. There is all the data usage involved as well, which can't help the battery situation either. Perhaps real enthusiast might have better luck with the new technology on the original and more powerful Exodus 1. It will also be getting the Bitcoin node feature as an update at some point.
Other than that, just like its sibling, the Exodus 1s still has the HTC's hardware Zion crypto wallet with your keys hidden in the Snapdragon's security enclave. There is also the Trusted Execution Environment (TEE), which runs the Zion Vault software in a sandbox environment for extra security and also guards against common attack vectors, like third-party keyboards with key loggers. And if you lose the phone itself Social Key Recovery allows you to pick several trusted people in such a way that if they all come together, they can recreate your private key. This is called Shamir's Secret Sharing or (as it's better known in the crypto world) key sharding. No word on decentralized app or dApp support this time around. But we can only imagine that just like the Exodus 1 the 1s can run these as well.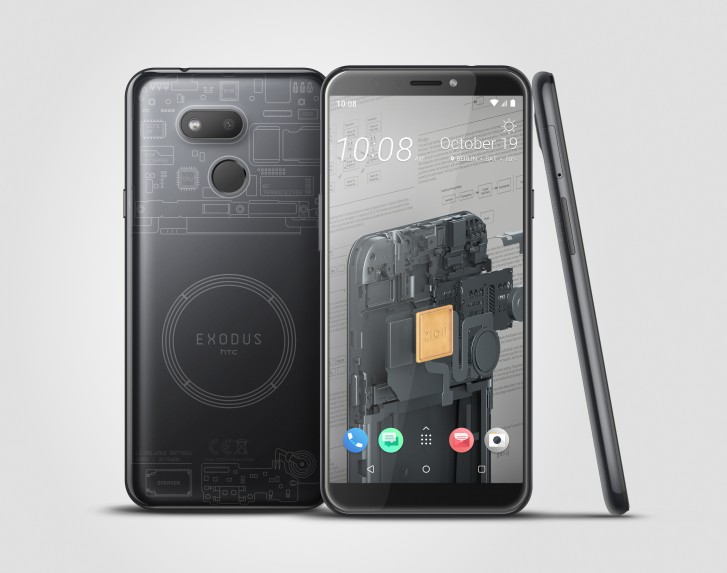 Honestly, do tell us in the comments if you think HTC is gambling a bit too fast and loose with the whole Exodus project as a last resort. Or, perhaps we are missing something and failing to see a bigger picture where the Exodus 1s is an important piece of the puzzle.
D
lol, HTC launches another blockchain phone cause they sold over 500 million units last year. Well played HTC and so long.
k
Finally a smart move from htc and of course insiders saw this move coming. They are building on the fantastic success that they had with the exodus. I heard that they sold over 28 units of the exodus alone in the first week a gamechanger for ...
ADVERTISEMENT