Uninspiring 5MP camera
HTC Desire 510 sports a 5MP camera sensor with fixed focus, which means close up shots are definitely a no-go. There is no LED flash to accompany the camera lens either, so the low-light photos are out of the question as well. The camera is capable of HDR shots though, but our unit crashed every time we tried to snap one.
The camera UI is fairly simple and is basically a trimmed down version of what the One series offers. The available modes are Camera, Video and Selfie - there is no panorama option.
The image quality is rather mediocre, but that's to be expected. The resolved detail is low, the dynamic range is limited, but on a positive note - the color reproduction and the contrast are very good. The samples will do for occasional sharing in social networks, but that's just about all there's it to them.
HTC Desire 510 photo quality comparison
Here's the HTC Desire 510 in our photo quality comparison tool. It's designed to allow you the ultimate pixel-peeping experience and the option to challenge the smartphone to any of the many tested shooters we've had. Unfortunately the 5MP fixed focus camera on the Desire 510 is behind the rest of the 5MP shooters.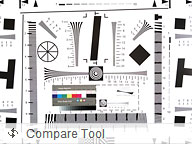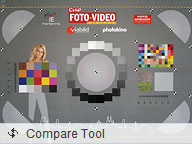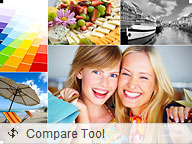 HTC Desire 510 in our photo compare tool
1080p video recording
The HTC Desire 510 offers 1080p videos at 30fps, though there's also a 60fps mode for 720p videos. The camcorder UI is similar to the still camera's.
The 1080p videos default at 30fps, and carry a bitrate of 20 Mbps. Framerate was a constant 30fps throughout the video. Audio bitrate sits high up with 192 Kbps and offers stereo channels and has a regular sampling rate of 48 kHz.
The 1080p@30fps and 720p@60fps videos of the HTC Desire 510 came out with the same quality as the still images - detail and dynamic range are low, but the color rendering and contrast are good enough.
Here is a 1080p video sample we've uploaded on YouTube for you.
And here is another sample shot at 720p@60fps.
You can also download the untouched 1080p@30fps and 720p@60fps samples.
Video quality comparison
In the video comparison tool you can face the HTC Desire 510 off against any of the any camcorders we've tested over the years.