The Honor 30S was launched in China earlier this year, and now the name is rumored to appear outside the company's domestic market. However, we say "name", because alleged renders reveal this isn't the same phone.
A detailed inspection of the Huawei portfolio reveals we've already seen this phone - this is actually the Huawei nova 7 SE (which is also known as the Huawei P40 Lite 5G, but which you shouldn't confuse with the Huawei P40 Lite).
While it's hard to confirm the authenticity of these renders, it wouldn't be a surprise for Huawei and its sub-brand to relaunch the same phone over and over under different names in different markets.
There are plenty of common points in the original Honor 30S and Huawei nova 7 SE specs sheets - we are looking at a Kirin 820 chipset with integrated 5G modem, the very same 6.5" LCD panel with Full HD+ resolution and a 16 MP selfie camera, tucked in a punch hole in the upper left corner.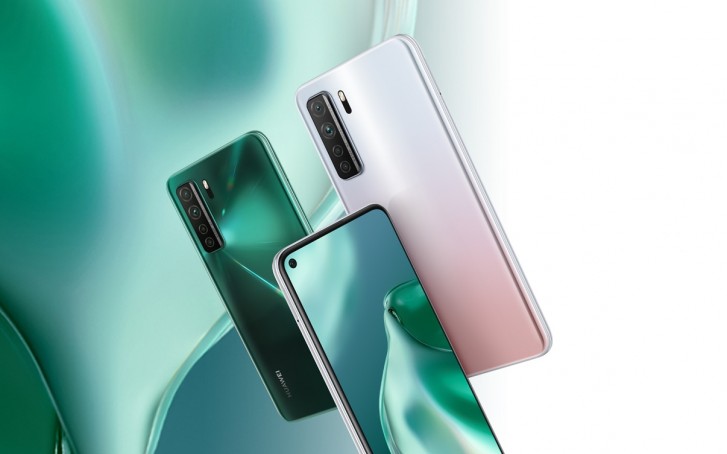 The same phone with the name Huawei P40 Lite 5G
The cameras on the back also have similarities - 64MP main unit, 8MP F/2.4 ultrawide cam and a 2MP depth sensor. What the European Honor 30S will lack, compared with its Chinese namesake, is the 8MP telephoto cam, which will be replaced by a 2MP macro sensor.
The Huawei P40 lite 5G is hitting European stores at €400. If the same device arrives under the Honor brand, it should be a bit cheaper. It will cause a situation similar to the Honor 20 and Huawei nova 5T where the same phone was available under two different names in several markets.
?
Yh that's really correct. Besides it's a great smartphone
?
People moaning about recycled stuff, if Samsung ever started using a galaxy s2 chassis again but with a modern cpu and camera I'd easily buy, if samsung ever started using the kzoom chassis again with a modern cpu and camera sensor I'd buy As lo...
?
But it is you dong, Honor and Huawei are basically the same company still, and the site wasn't slating it for being a rebranded p40 lite...triggered much And yes the se2020 is pretty much a recycled handset with some new bits added, but isn't ...
ADVERTISEMENT