So, you saw Honor Magic4's awesome cameras but wished the company made a smaller flagship this year? Wish granted! Although you really should have been more specific with your wish – the Honor Magic5 is smaller but only just.
Last year's Magic4 was almost exactly the same size as its Pro sibling. This year the Magic5 has a screen that's 0.08" smaller and the phone itself is shorter, narrower and thinner by about a millimeter. So, while it's technically smaller, it's hard to quantify the difference even when you have both the vanilla and the Pro phones in your hand.
One thing you will notice is that the Magic5 is significantly lighter – 28g lighter at nearly the same size does make a tangible difference. It's also lighter than last year's Magic4 although some things have been lost.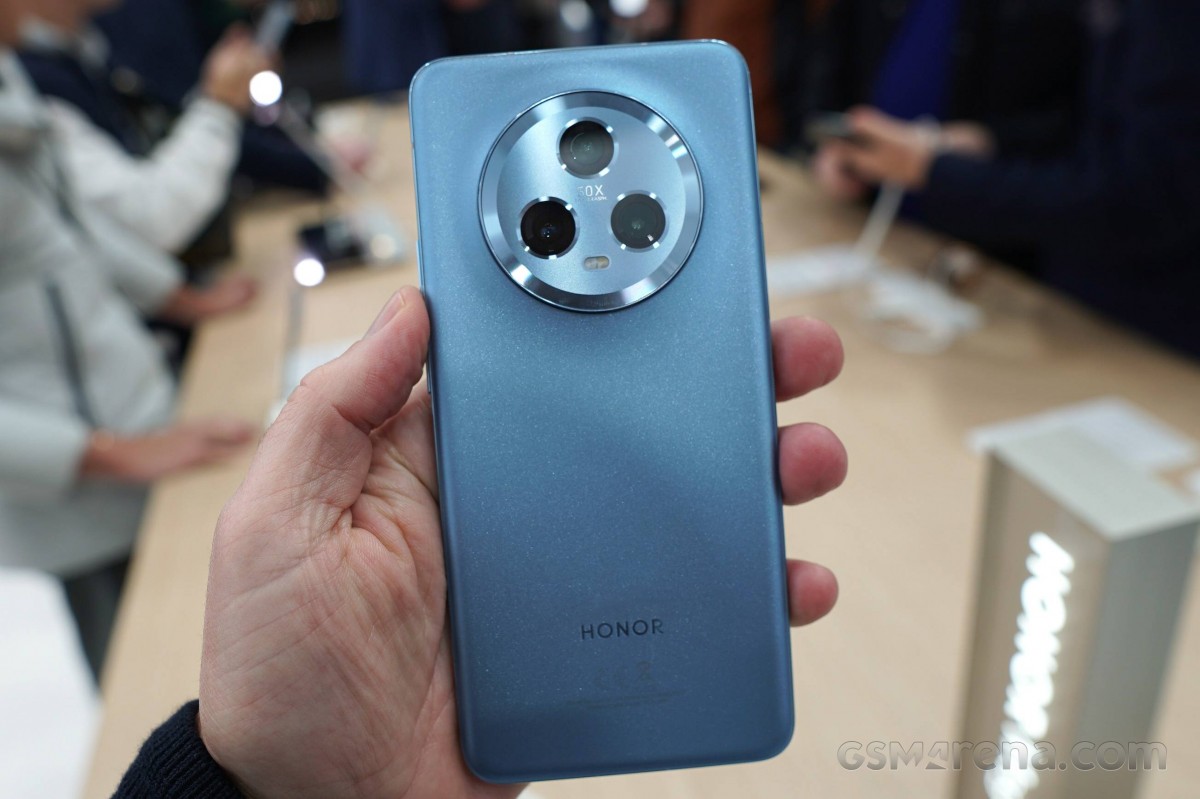 For starters, the 2022 model had dust and water resistance at an IP54 rating. The 2023 model isn't officially rated for any resistance. Now, IP54 wasn't befitting a €900 phone if you ask us, but no rating at all at that same price point is a disappointment. Yes, the Honor Magic5 (with 8GB of RAM and 256GB storage) is launching at €900.
Last year's vanilla phone wasn't perfect, however, it offered some cool features that you won't get from more established brands at the same price point. For example, it had an LTPO OLED display (with resolution that falls between FHD+ and QHD+). It also had a 5x periscope. Samsung and Apple don't have €900 phones with LTPO displays and periscopes, not even in 2023.
That said, this year's model doesn't offer those things either. The display is a regular 120Hz OLED panel. Still, it is amazingly bright, peaking at 1,600 nits, and renders 10-bit color. Plus, this year the high frequency PWM dimming system has been improved and it operates at 2,160Hz (up from 1,920Hz).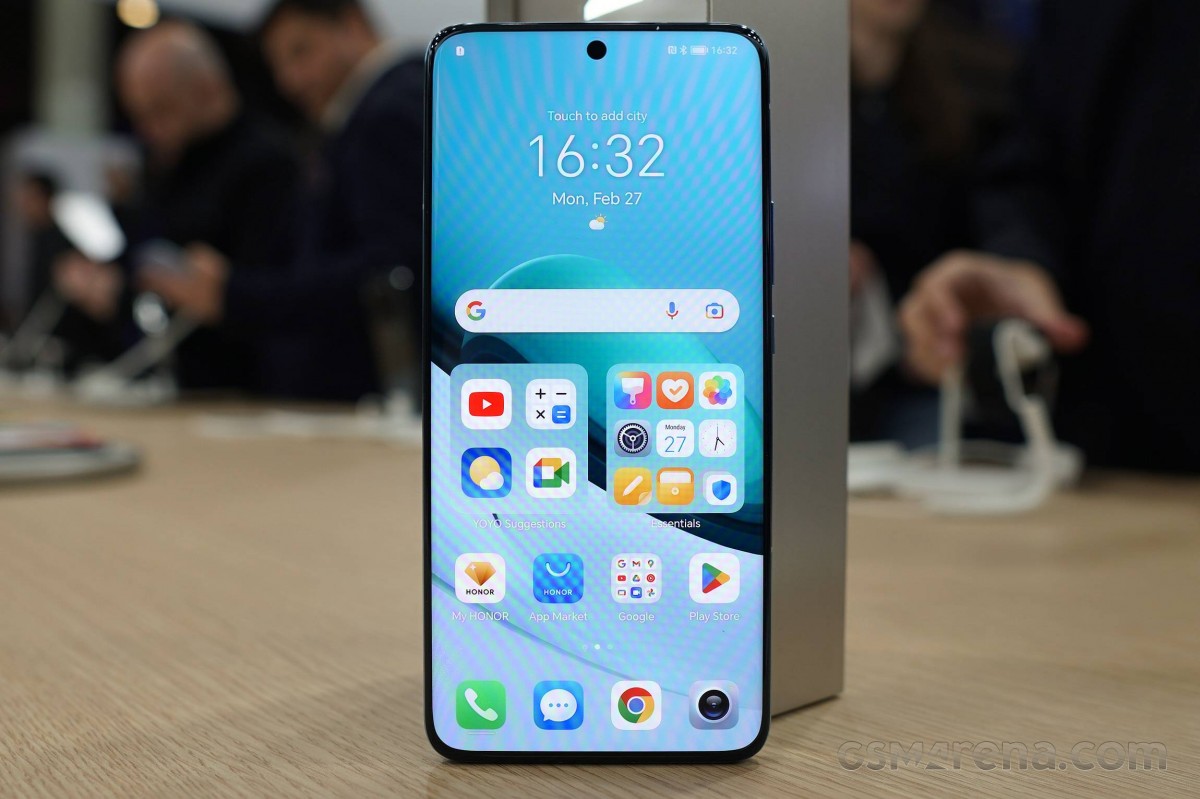 Moving on to the camera. It has a 54MP main module based on a 1/1.49" sensor and with an f/1.9 lens, compared to a 50MP 1/1.56" sensor and f/1.8 lens on the previous model. Which one is better is a question that can only be answered in a detailed review.
Unlike the new Pro model, this one does not have OIS in the main module. The changes to the ultra wide module are even smaller – a 50MP sensor behind a 122° lens, the only difference is the brighter f/2.0 aperture (vs. f/2.2).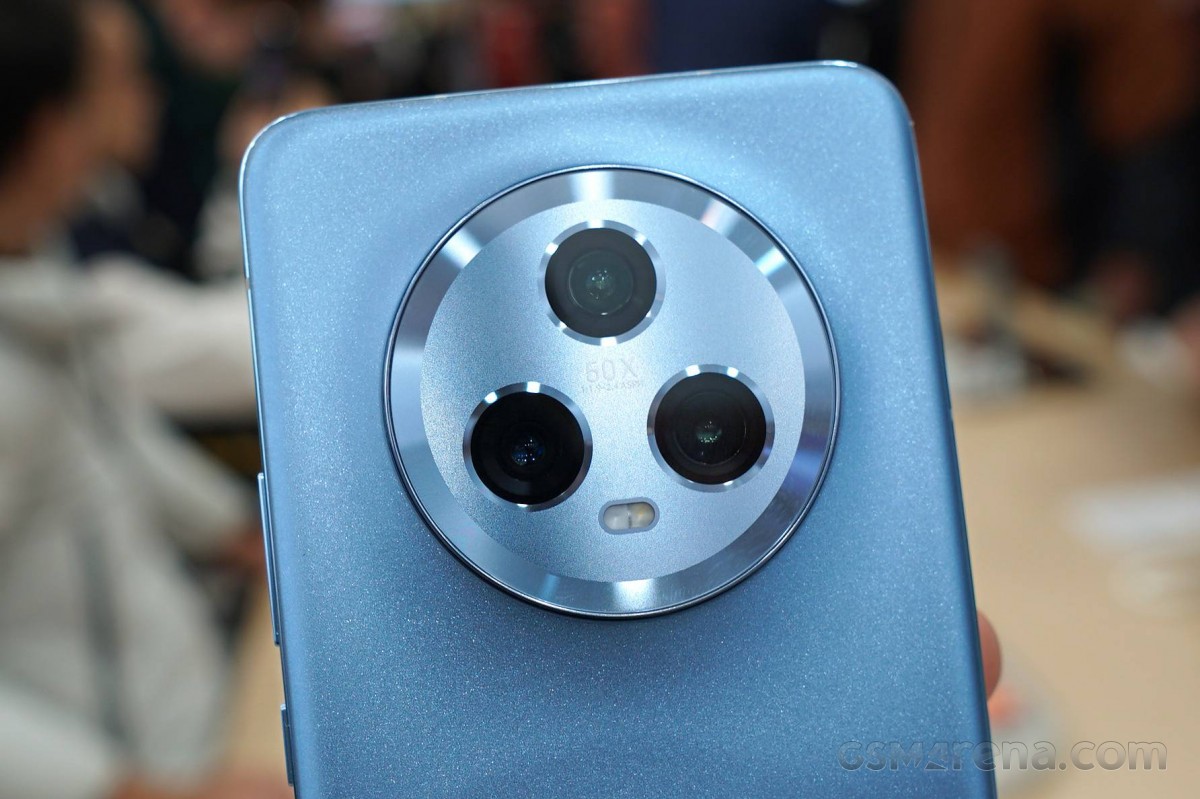 Now here's the big one – the 5x periscope with 8MP resolution is gone. In its place is a 2.5x lens in front of a 32MP sensor. This means that it can natively do 5x at 8MP, along with smooth digital zoom between 2.5x and 5x without resorting to the main sensor.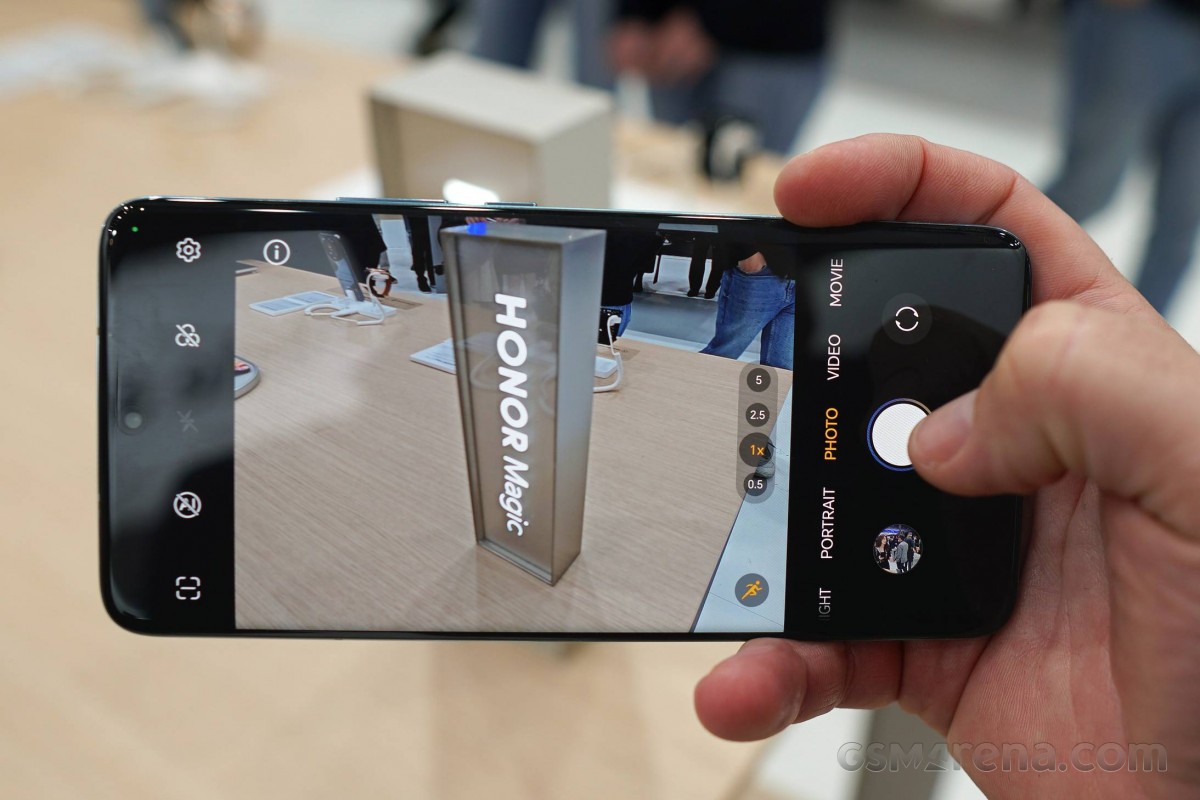 As we noted in the Magic5 Pro hands-on, Honor changed up the battery situation. It dialed down the speed of wireless and wired charging but increased the battery capacity. The vanilla Magic5 gets a larger battery too, 5,100mAh, up from 4,800mAh on last year's model, while charging remains just as fast at 66W.
There is no wireless support, but that aside the vanilla phone's battery is just as big and fast as the one in its Pro sibling. That's impressive considering that the phone is lighter and 1mm thinner than both the Magic4 and Magic5 Pro.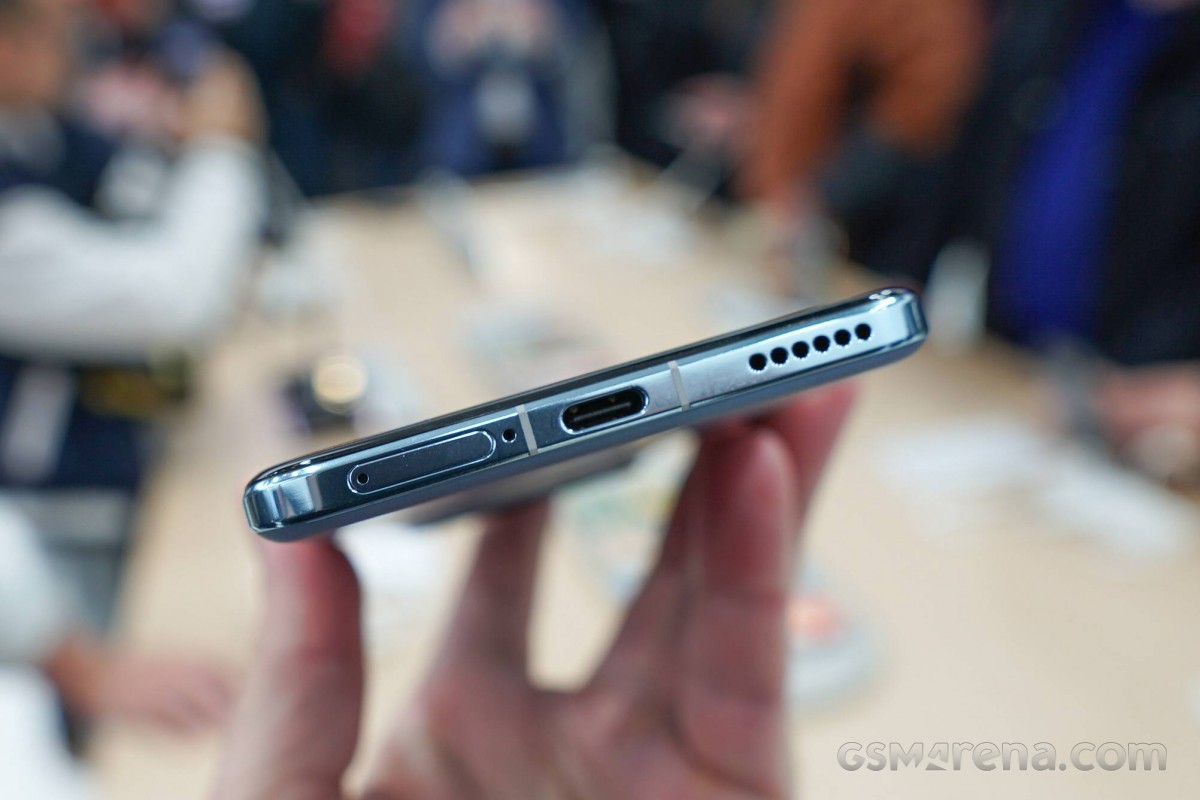 We should mention that that Magic5 is powered by the same Snapdragon 8 Gen 2 chipset as the Pro model. The global release of the two phones will see the vanilla phone with 8GB of RAM and 256GB storage cost €900 and the Pro (12/512GB) cost €1,200.
Overall, the Honor Magic5 feels quite different from last year's vanilla model. The Magic4 had the same main and ultra wide cameras as the Magic4 Pro and while its periscope wasn't as impressive as the 64MP module on the Pro, at least it was there. The battery and the IP rating is where the 2022 vanilla phone took a step back.
This year there are significant differences between the Magic5 and Magic5 Pro in the camera and display, the dust and water resistance too. And if you don't use wireless charging, the batteries might as well be the same. However, the price gap between the two models remains at €300 and this premium for the Pro model certainly buys a lot more hardware this year than it did in 2022.
?
be quiet. otherwise US might Blacklist honor. on second thought tell US about honor phones they would fail to do anything beside making the OEM more independent and much stronger.
?
Don't bother. You are getting the pro variant outside China anyway. And after using the pro I can say that it's absolutely fine .
?
what type of UFS ? is it 4.0 ?
ADVERTISEMENT