Hands on: Oppo Air Glass 2, Zero-power tag and Wi-Fi 6 router at MWC 2023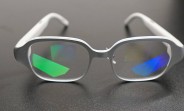 Oppo did not announce a new flagship phone at MWC but it instead focused on its smart device portfolio. We got the chance to test out the Oppo Air Glass 2 Assisted Reality glasses as well as the company's Zero-power tag and Wi-Fi 6 EasyMesh router.
Oppo Air Glass 2
Oppo's Air Glass 2 are a pair of assisted reality glasses – meaning they project information on the user's view without obstructing their vision or perception of the world around them. Air Glass 2 were announced at Oppo Inno Day 2022 back in December and feature Oppo's self-developed resin SRG-diffractive waveguide lens with support for vision correction. Air Glass 2 packs a pair of microLED displays housed in the sides of the frames and beam information at up to 1,000 nits of brightness per eye.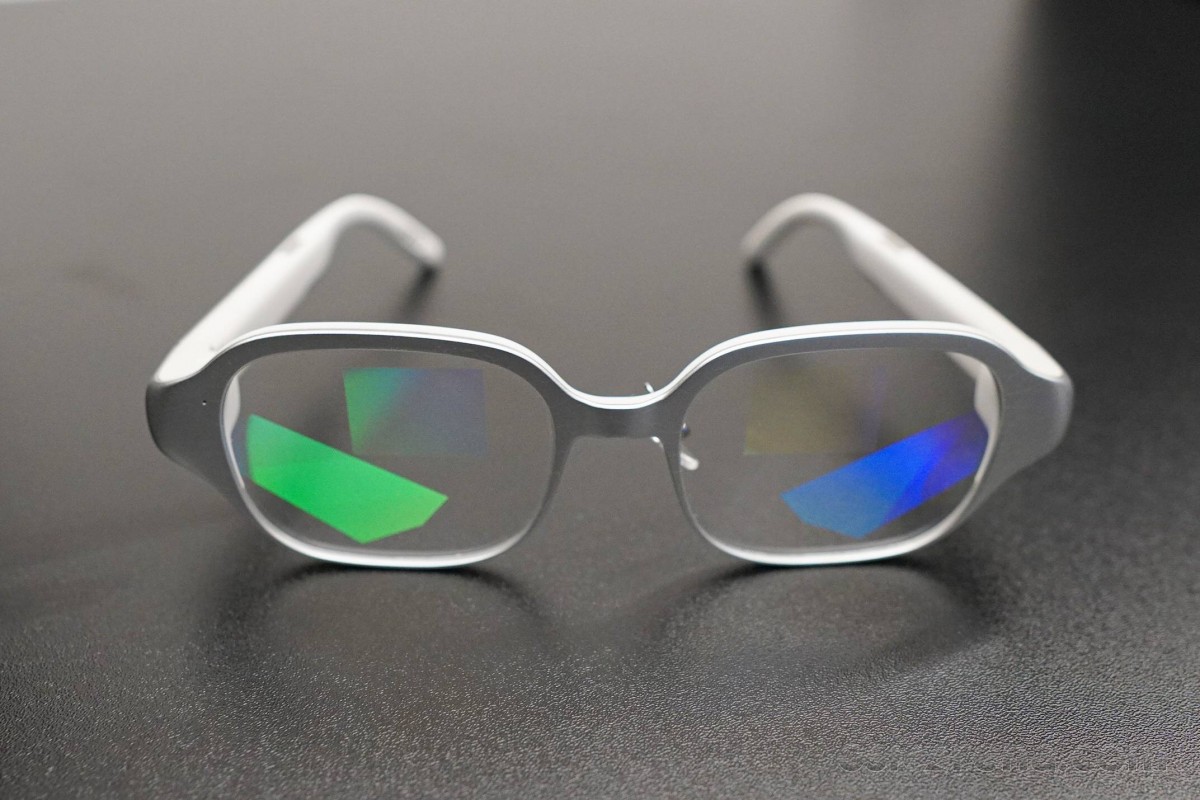 The frames are further customizable to suit the wearer's needs. Oppo Air Glass 2 weigh just 38 grams – a fraction of most AR/VR headsets and actually look like a normal pair of reading glasses. These glasses serve as a companion to your smartphone in that they can be used to make calls, show navigation routes and read notifications all without requiring any wired connectivity during use. Oppo also added the ability to translate between languages and convert voice to text for hearing-impaired people.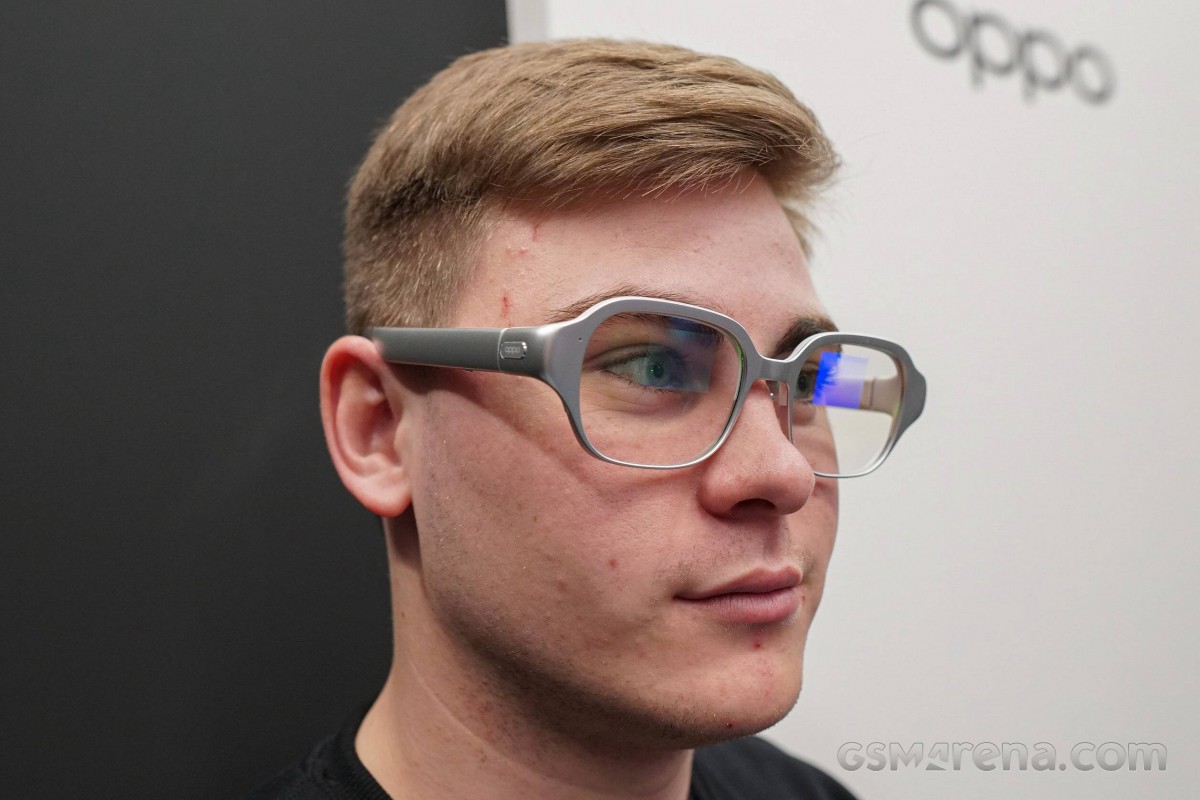 The glasses are equipped with Qualcomm's Snapdragon 4100 platform which is used on most high-end smartwatches. Their 200 mAh battery is rated at up to 3 hours of usage and it recharges via magnetic pins located at the back of the frames.
You get a pair of buttons on each side of the frames that are used to control the interface as well as speakers to let you hear what's going on. The interface layout is fairly straightforward – you get weather, maps and calendar apps as well as a teleprompter which would be really useful for presentations and a translation app. All the menus are shown in a bright green font giving you a strong Matrix vibe.
Oppo Air Glass 2 is still just at its concept stage so it remains to be seen when Oppo will actually make the jump to a commercially available pair.
Oppo Zero-power tag
The second product we got to spend some time with at Oppo's MWC booth is the Zero-power tag. This is a really interesting prototype that aims to solve one of the few downsides of smart trackers – batteries. Being a zero-power device means there's no battery inside the Oppo tracker which instead relies on harvesting radio frequency energy from its surrounding area to transmit location data.
The card-sized device can be attached to your bag or other items and used to track their location. On paper, you should be getting the benefits of a smart tracker though at a substantially larger size compared to something like and Air Tag.
The upside is that you won't need to charge or replace its battery every few months which is a win for the environment. We're hoping to see more zero-power devices from Oppo and other manufacturers as soon as possible.
Oppo Wi-Fi 6 router
Oppo also showcased its latest Wi-Fi 6 router which has a really avant-garde design with a clear see-through case and long antennas that span to the top of its casing. This router brings EasyMesh network support with multiple access points meant to cover larger areas.
The system should ensure stable performance in larger offices or houses without the need to invest in Wi-Fi extenders or additional routers for different areas. Oppo developed an easy-to-follow web interface to set up and control the router as well as a companion Oppo Connect app for your smartphone.
?
I want glasses with cameras on the ear piece so I can see behind me at all times. I would also like one with a telephoto camera on the front so I can see far away like an eagle. Weather app? Calendar app? Who needs that? I want smart glasses tha...
ADVERTISEMENT