Google's January Android update is going out to Pixels now with support for Spatial Audio
Google's first Android update of the year is now starting to roll out to supported Pixels, and as usual it will take a few weeks for it to reach all of the devices out there in the wild.
On the security side, there are around 40 fixes. There are also a few bug fixes and feature additions. Static Spatial Audio, for example, is now live for the Pixel 6, Pixel 6 Pro, Pixel 7, and Pixel 7 Pro. This will provide surround sound for any connected headset. The Pixel Buds Pro will receive an update "in the coming weeks" that will enable Spatial Audio with head tracking.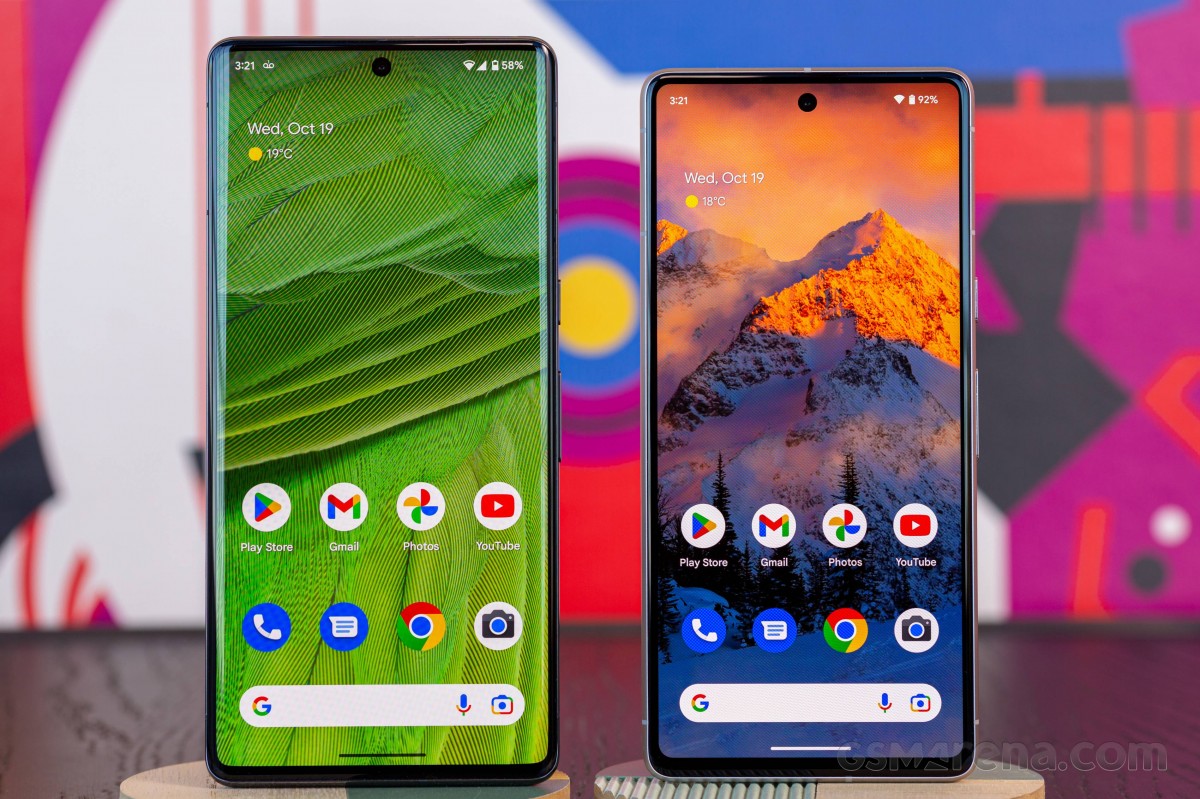 Fingerprint recognition and response has been improved further, in "certain conditions", for the Pixel 6a and Pixel 7, and an issue that occasionally caused captured photos to appear corrupted or distorted while zoomed in was also resolved on the Pixel 7 and Pixel 7 Pro.
Two Bluetooth-related problems have been fixed as well. One was sometimes preventing certain Bluetooth Low Energy devices or accessories from pairing or reconnecting, the other prevented audio from playing over certain headphones or accessories while connected in certain conditions.
An issue preventing the display from waking or appearing turned off while the device is powered on has also been resolved for the Pixel 7 and Pixel 7 Pro, and an "issue occasionally causing UI to display in landscape layout while device is held in portrait mode" is gone too.
The new build is labeled TQ1A.230105.001.B1 for the Pixel 4a in Canada, TQ1A.230105.001.A3 for the Pixel 7 on Telstra in Australia, and TQ1A.230105.002.A1 for the Pixel 7 Pro on Telstra in Australia. Globally, the Pixel 4a, 4a 5G, 5, and 5a 5G are getting TQ1A.230105.001, the Pixel 6, 6 Pro, and 7 Pro have TQ1A.230105.002, and the Pixel 6a and 7 get TQ1A.230105.001.A2.
0
A quick google search will tell you that the updates have helped improve the fingerprint reader's reliability since the launch of the phone. its not perfect, because the tech they used to implement it isn't the best, but it most definitely ...
?
My pixel 6a still has fingerprint issues, and a quick google search will show you many others do as well. Read up before you talk.
g
Nope. Clean screen, no screen protector. My 6 Pro did it, and now my 7 Pro. Surprised that it's happening, not all the time, not a dealbreaker, but it IS a bit pxsspoor of Google, who Writes the code, to get it wrong. On the plus side,...
ADVERTISEMENT