Google usually sends out monthly updates to its devices on the first Monday of each month, but, for whatever reason, that wasn't the case this time around. The company waited until the third Monday of the month, but the big update for the Pixel Watch is finally going out today.
This is the one that has support for fall detection, and that was the most hyped new feature, but it's far from the only one in the changelog. So let's dive through what else is new.
Even when the Pixel Watch is powered down because it's low on battery, you can still get it to show you the time with a push of the crown. This will show a digital clock alongside the red low battery indicator.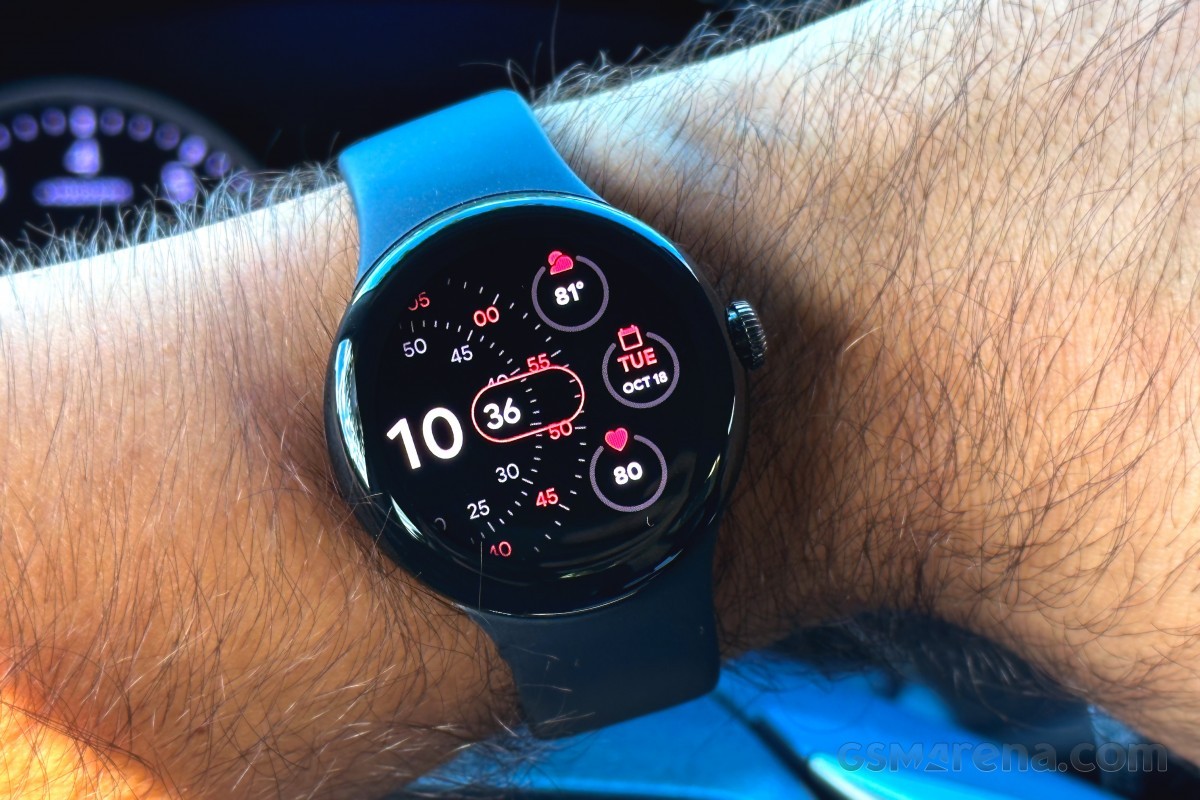 Always-on Display can be turned on in settings, or in the companion app, and also by rotating the crown. The screen activates when AOD is off and the display is brightened in ambient mode. The sensitivity of the touchscreen has been optimized, single tap support is now in for Battery saver, and there are new color-correction and greyscale modes in Display settings.
In the coming weeks, Google will roll out an update to the Clock app via the Play Store, which will address issues with alarms going off either too early or too late. The company recommends you enable auto updating of apps in the Play Store in order to get this one automatically once it's available.
The new version comes with the March 5, 2023 security patch level, and the new build number is RWDA.230114.008.J2 in Japan and Taiwan, and RWDA.230114.008.R1 everywhere else.
0
the battery life is tolerable. something you can do to drastically increase battery life is to turn off the constant heart rate tracking.
s
I thoughg mostly those getting one for free with a new phone would own one. I underestimated the marketing options. r/ wear os posts are filled with fake "what should i buy" questions and the usual spammers repeat the same lines. Those few ...
ADVERTISEMENT