Google's next affordable smartphone, the Pixel 7a, has been leaked in all its glory in some nifty looking renders today.
The Pixel 7a unsurprisingly borrows massively from the Pixel 7 in terms of the design of its back, which makes sense considering they're theoretically part of the same generation of smartphones from Google's stable - even though we're most likely still some months away from the official unveiling of the 7a.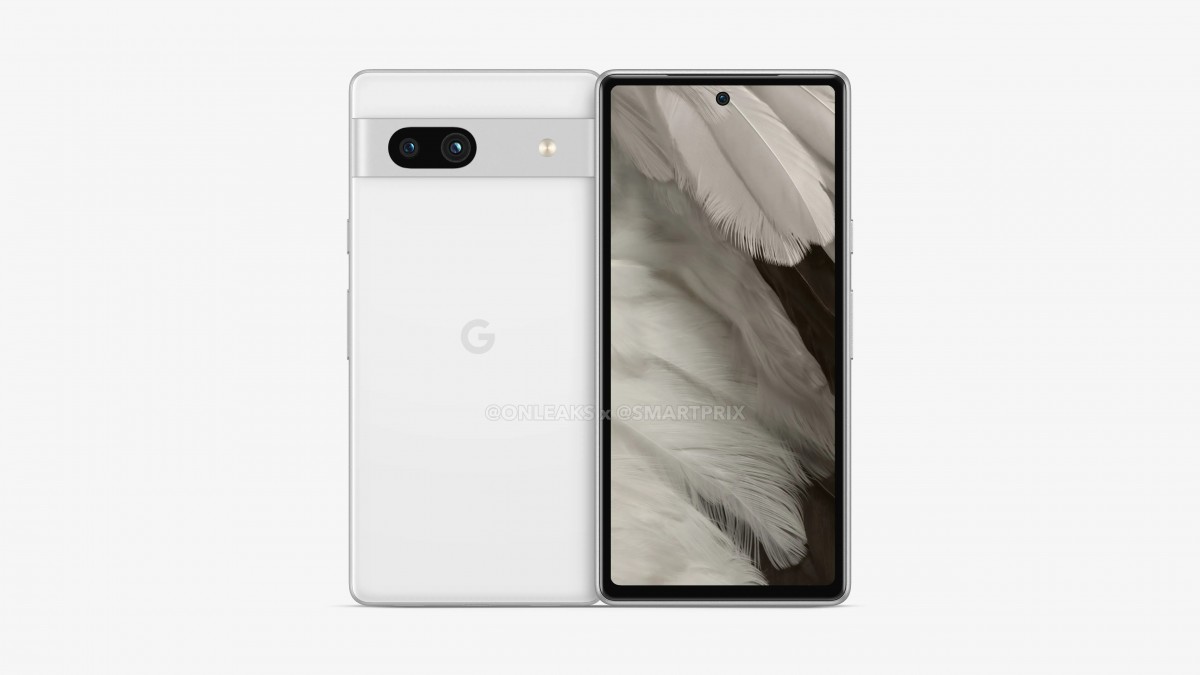 The Pixel 6a aped the Pixel 6's visor-like camera island, and in the same vein, the Pixel 7a apes the Pixel 7's metal bar. On the front, however, the price point of the 7a becomes much more obvious because of the thick bezels all-round (and a doubly thick chin at the bottom).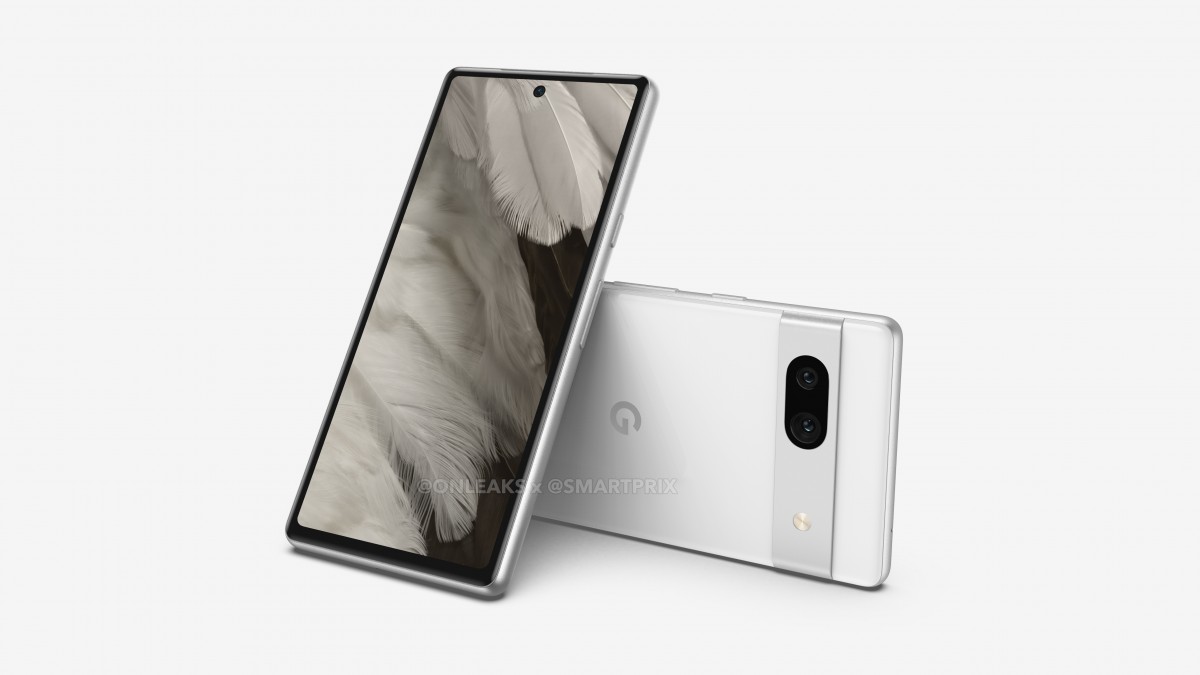 The phone is expected to measure 152.4 x 72.9 x 9 mm (10.1 mm at the camera bump). The Pixel 6a was ever so slightly smaller on all axes, coming in at 152.2 x 71.8 x 8.9 mm, but these differences (aside from width) are small enough that you're unlikely to notice them even with the two side-by-side.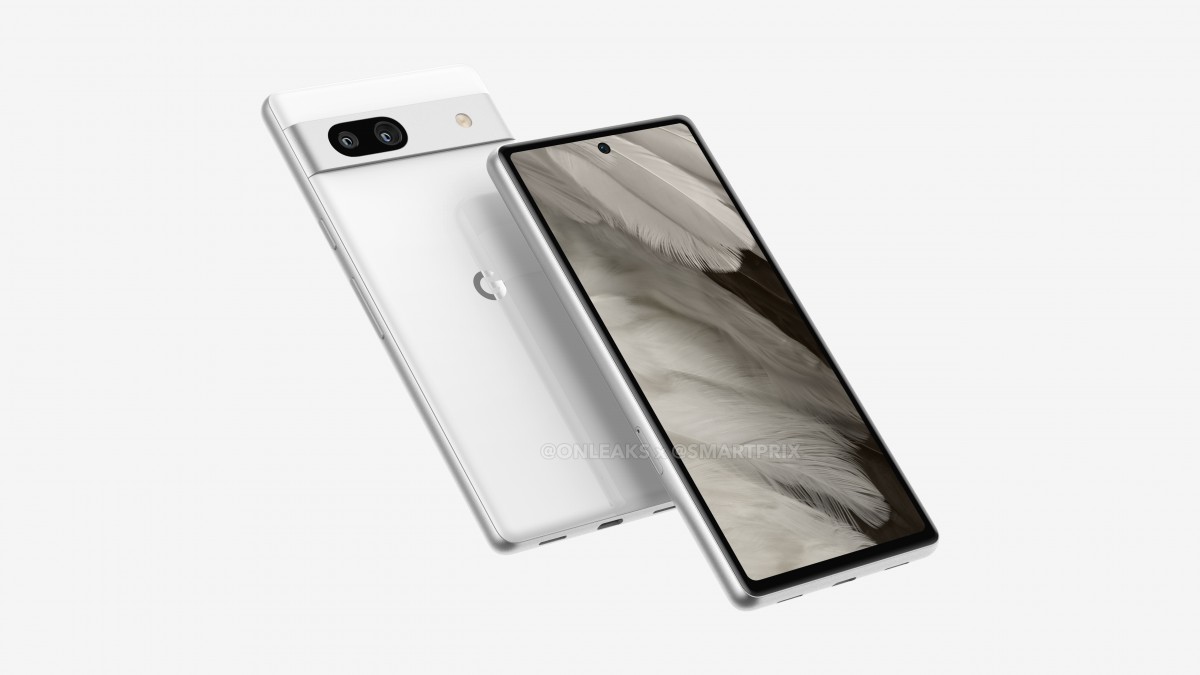 The Pixel 7a is purportedly going to arrive in two colors - white and dark gray, which Google is probably going to call something completely different like Charcoal and Chalk.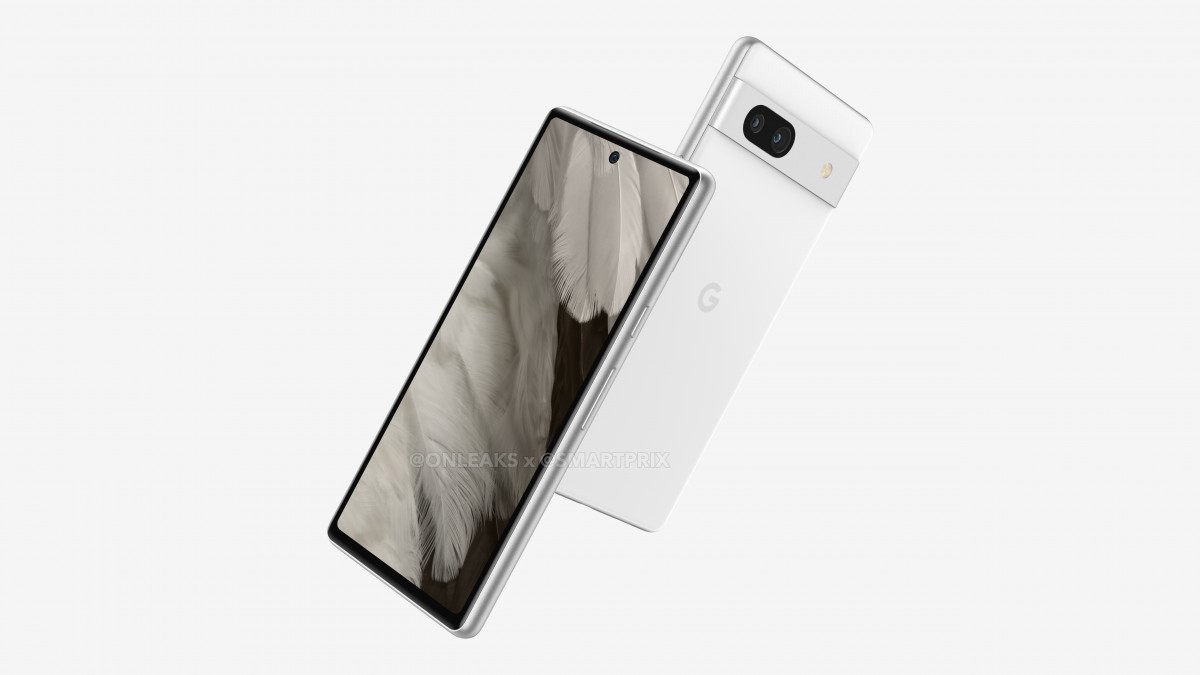 According to rumors, the handset will come with a 90 Hz FHD+ display panel made by Samsung, Sony IMX787 and IMX712 sensors for the rear cameras, wireless charging support (capped at 5W), and an in-display fingerprint sensor.
s
Compare 7a specs with S23 phone. Why 152mm x 72mm?. should have been less than 145mm x 70mm
s
relax guys this is just prototype leek and not the finale version of device. will probably be as cool like pixel 6a :)
ADVERTISEMENT