Tele-less rear setup, previous-gen selfies
The Pixel 6's rear camera is somewhat of a spiritual successor to the one on the Pixel 5 - it has a 'main', reasonably wide camera, and an ultrawide unit, but no telephoto which is a Pro-exclusive this year. The cameras that it does have, however, the Pixel 6 shares with its more upmarket sibling.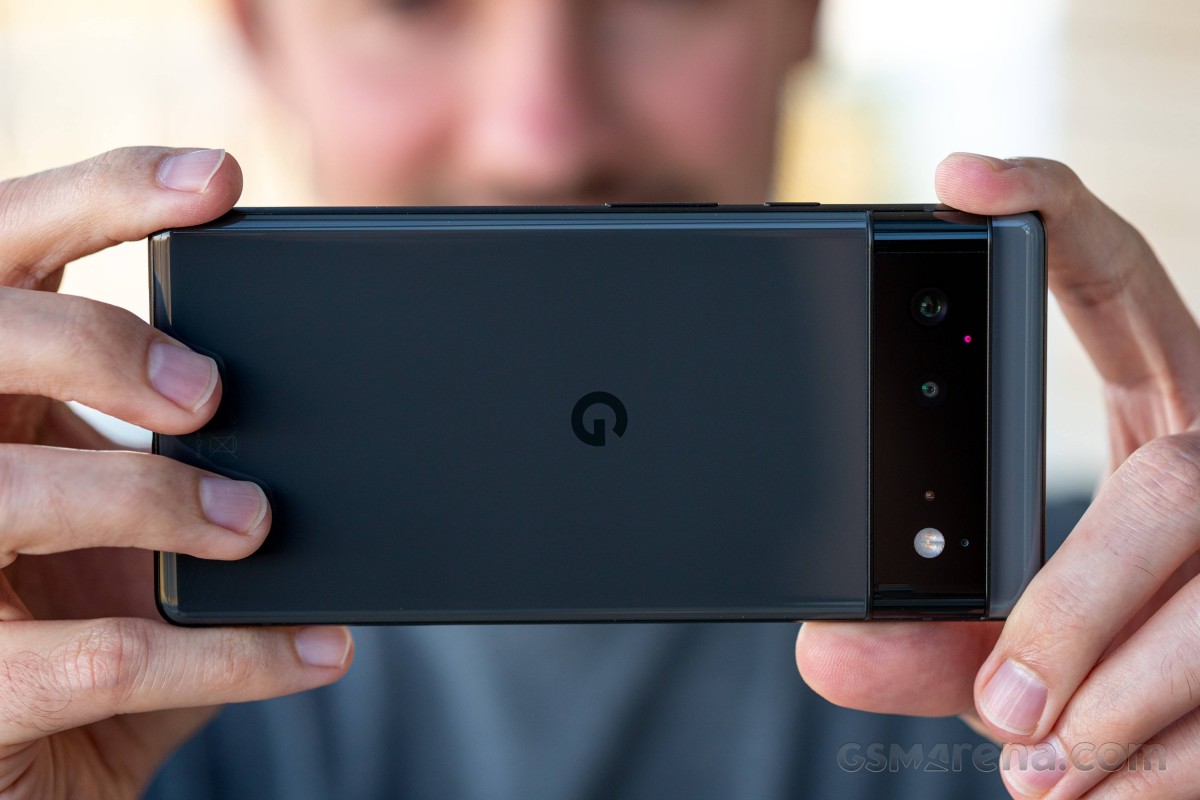 Hiding behind the black strip on the back of the Pixel 6 is the 50MP primary camera. It's based on the Samsung GN1 sensor, a 1/1.31" type imager with 1.2µm pixels and a Tetrapixel color filter array (or Quad Bayer). The 4-to-1 binning means you'd be getting 12.5MP images. The sensor is coupled with a 24mm-equivalent lens (as per EXIF; we've seen 25mm quoted elsewhere) with an f/1.85 aperture and optical stabilization.
The ultrawide camera is updated from the Pixel 5's unit, and while it is the same as on the 6 Pro, we'd say it's not updated enough. Most importantly, it's missing autofocus which means it's no good for nearby subjects, let alone more extreme closeups. Still, it's a decently capable 12MP unit (which outputs 12.5MP images as the main camera, but who's counting) with a conventional RGB Bayer sensor.
Google specs say a 114-degree field of view, which is a rather extreme 14mm equivalent, but that's explicitly when you're shooting RAW. The EXIF data in our JPEGs says 16mm, and we've also seen documents stating 17mm, and those narrower FoVs are more in line with what we see with our eyes.
The selfie camera appears to be directly carried over from the Pixel 5. It's an 8MP unit with 1.12µm pixels behind a 24mm-equivalent lens with an f/2.0 aperture. No autofocus here either.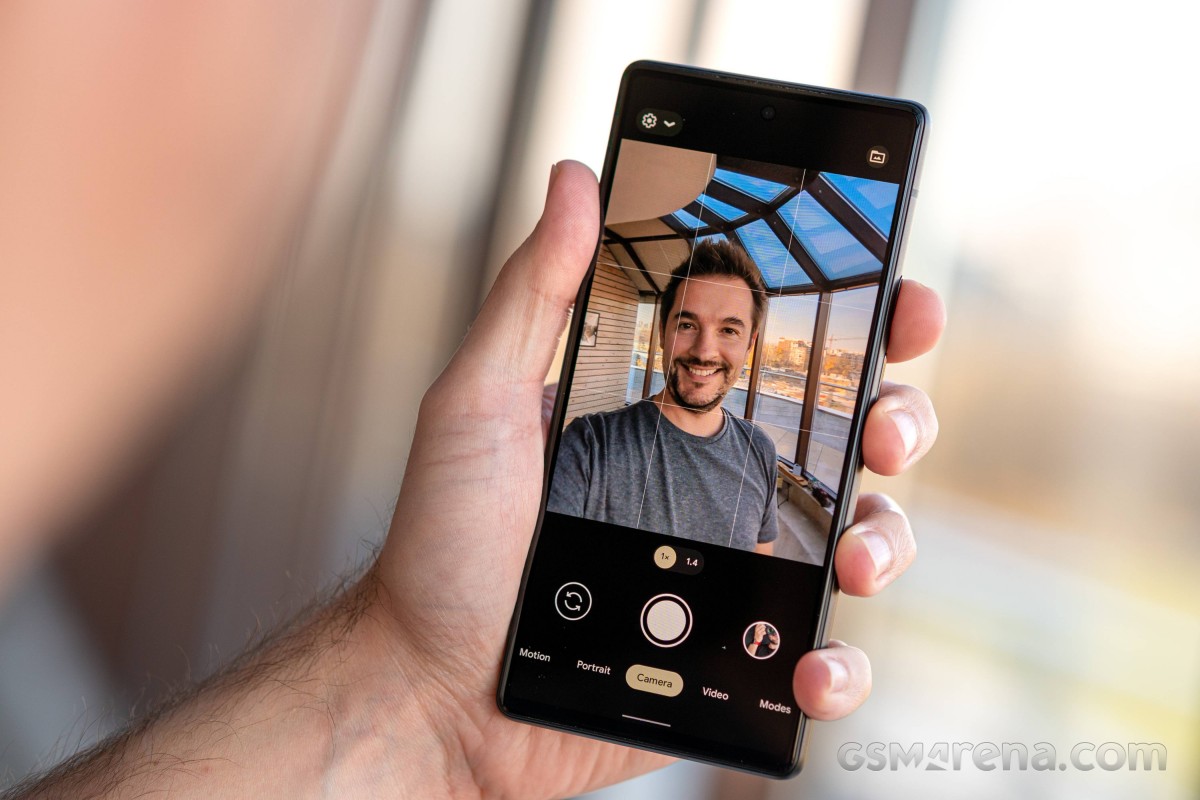 The camera app has been thoroughly reworked for this generation. In the main viewfinder, you'll see a Settings cog in the upper left corner and a location option in the upper right corner where you can decide whether to save photos or videos taken to the Photo Gallery or the Locked Folder.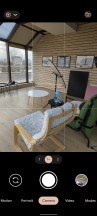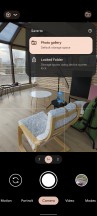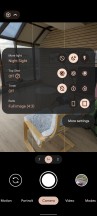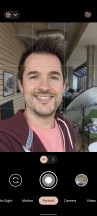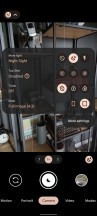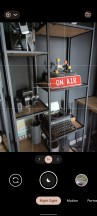 Viewfinder • Storage location • Quick settings • Portrait mode • Auto Night Sight • Night Sight
The camera app will always default to the "Camera" photo mode. From left to right, the shooting modes are: Night Sight, Motion, Portrait, Camera, Video, and Modes which lets you access the Panorama, Photo Sphere, and Google Lens modes. Lens has modes for Translate, Text, Search, Homework, Shopping, Places, and Dining.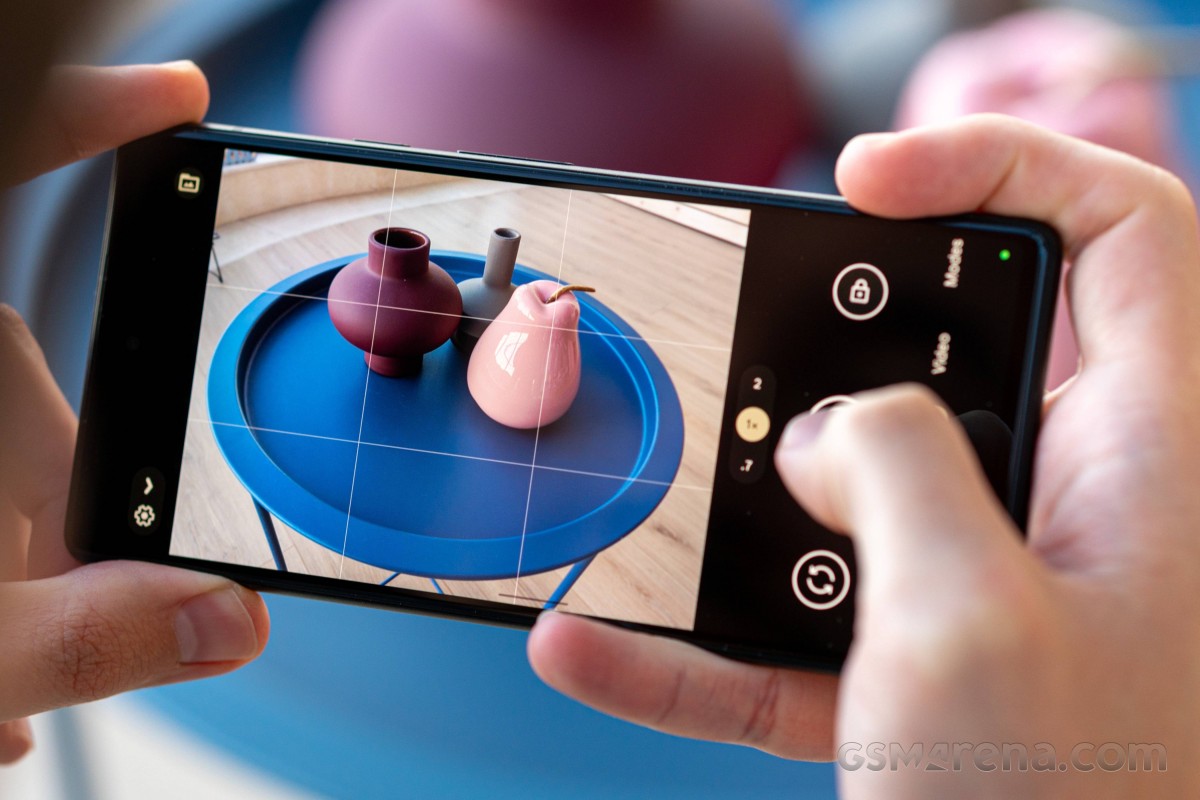 Tapping somewhere in the viewfinder will make a bunch of sliders show up - for white balance, shadow, and light. You can disable the lot of them, if you prefer. An option to shoot RAW images is provided, but you need to specifically enable this one in settings first. There's no setting or mode to make the Pixel 6 shoot at the sensor's native 50MP resolution.
The Motion camera mode is new to the Pixel 6 generation, and it has two shooting options. Action Pan is used for capturing a fast-moving subject by following its path with the phone and blurring the background in the process. Long exposure is the opposite: you press the shutter button to capture something like a train, car trail lights, or something that's moving quickly, and the background stays clear. Motion modes are currently in Beta but available out of the box.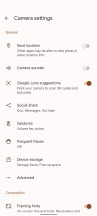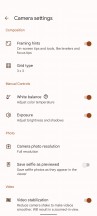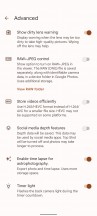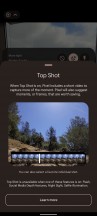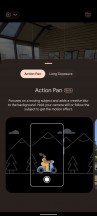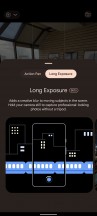 Settings • More settings • Advanced settings • Top Shot • Motion
Daylight image quality
Daylight photos out of the Pixel 6's main camera are properly great. We're seeing nicely high contrast, but also a wide dynamic range with well-developed tonal extremes. Colors are vivid without pushing it into oversaturation territory.
Sharpness, too, is excellent, with a characteristic Pixel rendition to fine detail that some may call gritty, and it's a look most of us here enjoy. Noise, meanwhile, is not a thing you see in the Pixel 6's main camera images.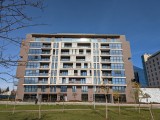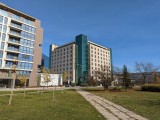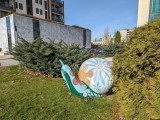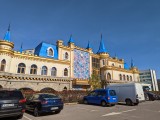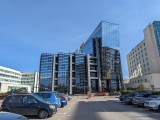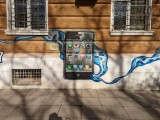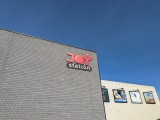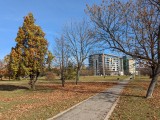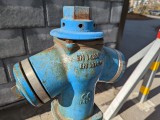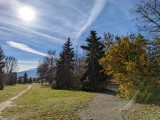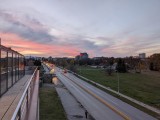 Daylight samples, main camera (1x)
We had an iPhone 13 Pro handy this time around and shot a few scenes for comparison. The Pixel does a lot better with high-frequency detail in leaves or grass. It also handles high contrast scenes with a lot more grace. It's not a huge difference, but if we must choose, we'd probably give the Pixel the nod.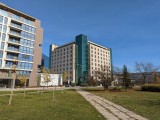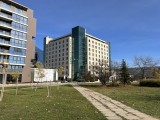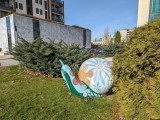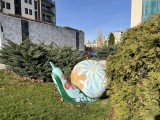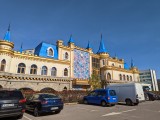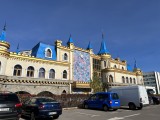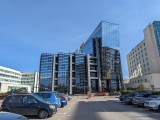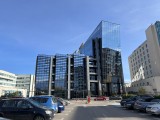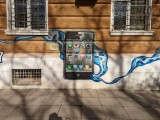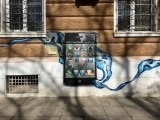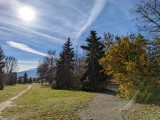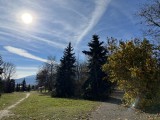 Daylight samples, main camera (1x): Pixel 6 • iPhone 13 Pro
The Pixel 6 doesn't have a telephoto camera, but it does include a 2x zoom button in the viewfinder. These can very well fool you that they're coming from a dedicated camera at fit to screen magnification - they're easily good enough for sharing around - the colors and dynamic range are the same as 1x shots. Naturally, at 1:1 examination, their crop-and-upscale essence is revealed, and pixel-level sharpness isn't great.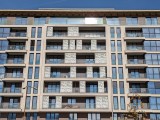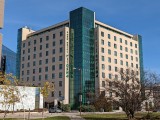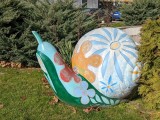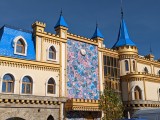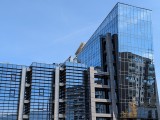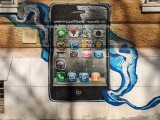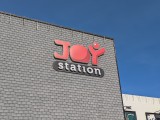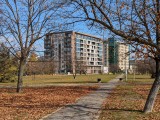 Daylight samples, main camera (2x zoom)
The ultrawide camera of the Pixel 6 is, for starters, not all that ultrawide, certainly not as wide as competing efforts from Apple or Samsung. Its comparatively narrower field of view aside, however, it does capture very good photos. Again, we're talking contrasty images with a wide dynamic range and pleasing, vibrant colors. You get tons of detail, but noise is also present. Corner softening is so minor as to be irrelevant, but there does remain some slight barrel distortion in these 'corrected' images.
A notable omission here is autofocus, so the Pixel 6's ultrawide is best suited to expansive vistas - you can forget about closeups or emphasizing perspective on nearby subjects.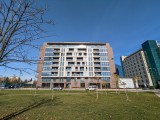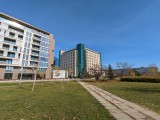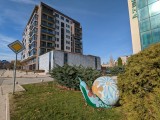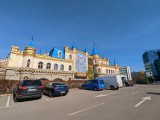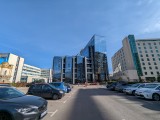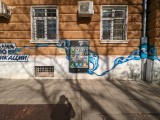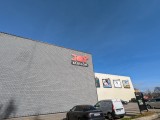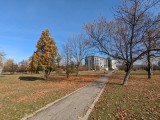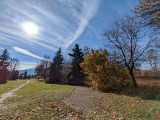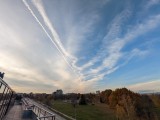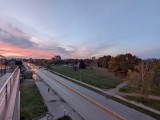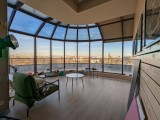 Daylight samples, ultrawide camera (0.7x)
Low-light image quality
The default Camera mode doesn't need the help of Night Sight to produce very good images, though there has to be some image stacking going on anyway. We're getting good, balanced exposures and a wide dynamic range with competent development at both extremes. Colors are accurate and maintain the vividness from daylight shots, there's no saturation loss here. Detail is good overall, though shadows can be slightly mushy, with noise hiding in there.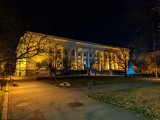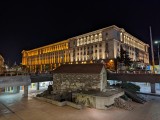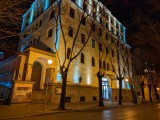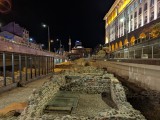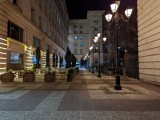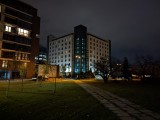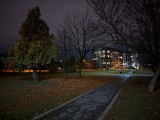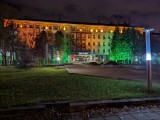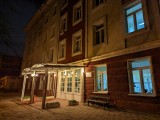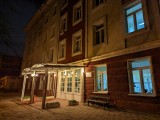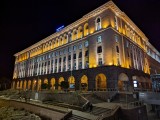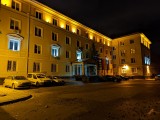 Low-light samples, main camera (1x), Camera mode without Auto Night Sight
Night Sight introduces some changes, not dramatic, but noticeable still. Shadows and lower midtones get a nudge and improve in sharpness and detail - you get to see textures now where things were too soft to make out before. Point light sources will be rendered with less blown-out areas, revealing the color underneath previously white patches. Pixel deniers may call these photos artificially brightened and not 'realistic', but we'd argue that's how they should be.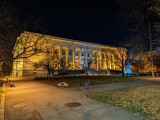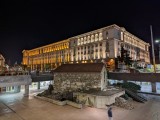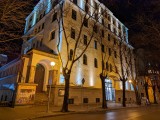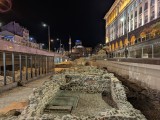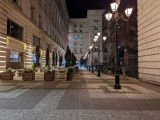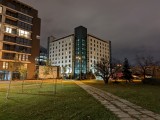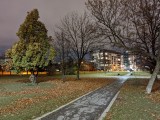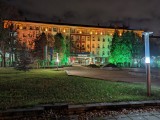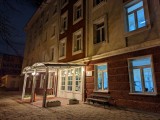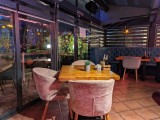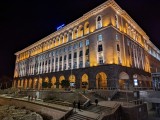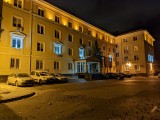 Low-light samples, main camera (1x), Night Sight
The regular Camera mode has a provision for Auto Night Sight capture, and that's the default state of the app, though you can disable that behavior. This automatically kicked in for most of our low-light scenes, but it did skip a couple where it deemed the light was enough for regular exposure. Since there's a clear indication in the viewfinder if the phone is applying Night Sight in Camera mode, the rare occasion when it doesn't choose to do so in the dark is unlikely to go unnoticed.
A curious observation is that while these don't get the 'NIGHT' extension in the file name as ones captured in Night Sight mode, they do have the crescent icon in the thumbnail in the gallery - another Google idiosyncrasy. To our eyes, these are identical to the Night Sight shots.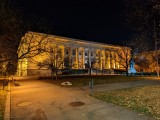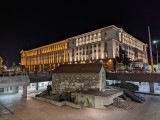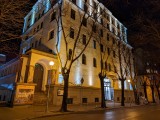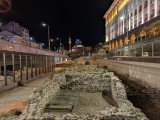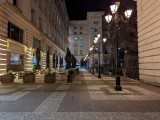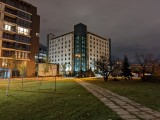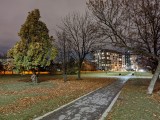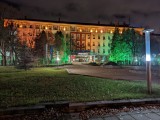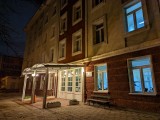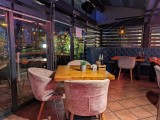 Low-light samples, main camera (1x), Camera mode with Auto Night Sight
Here's how the Pixel 6's Night Sight compares to the iPhone 13 Pro's Night mode. As a general rule, the Pixel will give you brighter images with better-developed shadows, with the magnitude of the gap varying from scene to scene. Perhaps a narrow win in sharpness could also be awarded to the Google phone. In any case, there's not a... ahem... night-and-day difference between them.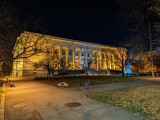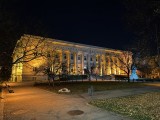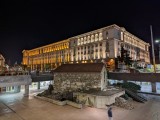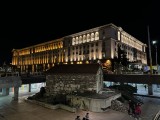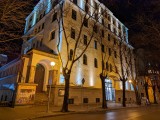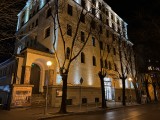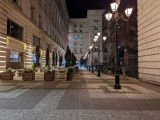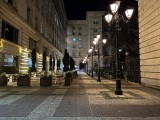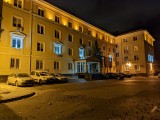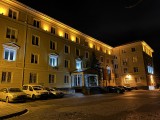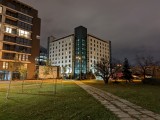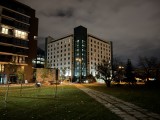 Low-light samples, main camera (1x): Pixel 6 • iPhone 13 Pro
At the 2x zoom level, the Pixel 6 returns decent results considering they're sourced from the main camera. With that in mind, it's no surprise that they look similar in terms of color and dynamic range. They're not half bad when it comes to detail either, and despite not being absolutely sharp, there's an adequate level of definition.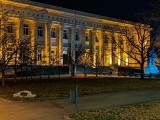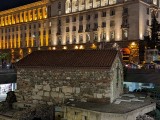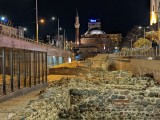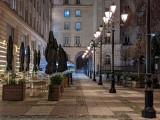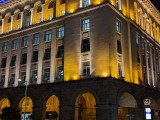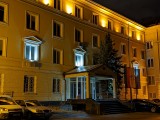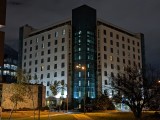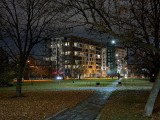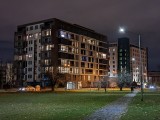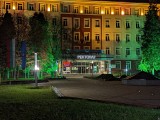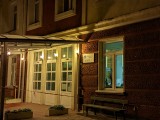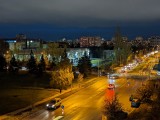 Low-light samples, main camera (2x zoom), Camera mode without Auto Night Sight
Night Sight can improve things a bit on the detail front and also help with the dynamic range at the extremes - again, similar results to what you'd get when shooting at 1x. This is also the output you'd get with auto Night Sight enabled, minus the occasional scene where it wouldn't engage.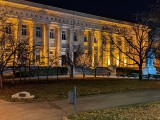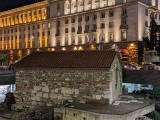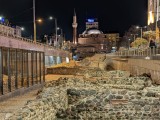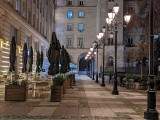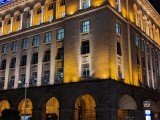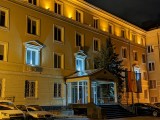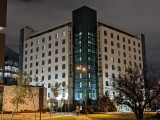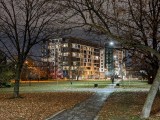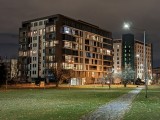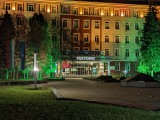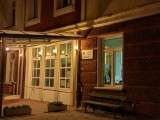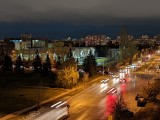 Low-light samples, main camera (2x zoom), Night Sight
The ultrawide is having a hard time at night with no Night Sight aids. The images tend to look underexposed, and you'd be getting deep and noisy shadows.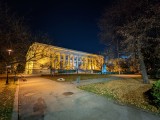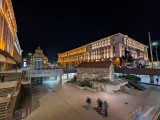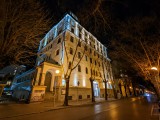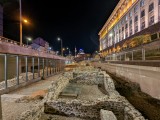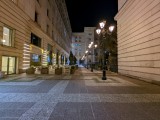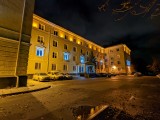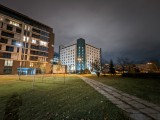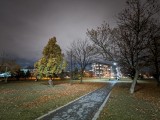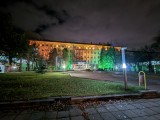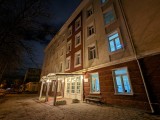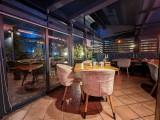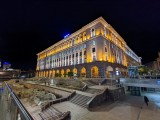 Low-light samples, ultrawide camera (0.7x), Night Sight
With Night Sight on, on the other hand, things are looking a lot better. Exposure is dramatically improved, detail in the shadows is lifted, and there's a decrease in noise too. There's not much change in the highlight region, but we wouldn't say it needed improvement - point light sources were already rendered well in Camera mode.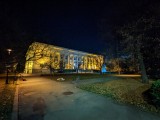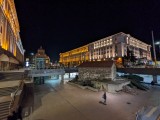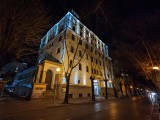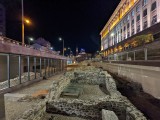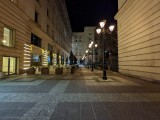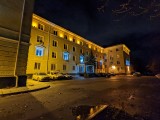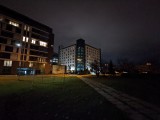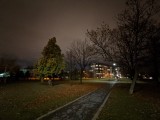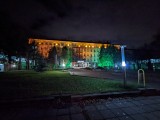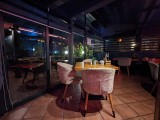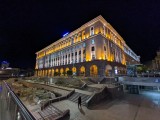 Low-light samples, ultrawide camera (0.7x), Camera mode without Auto Night Sight
Once you're done with the real-world samples, head over to our Photo compare tool to see how the Google Pixel 6 stacks up against the competition.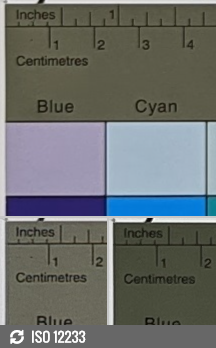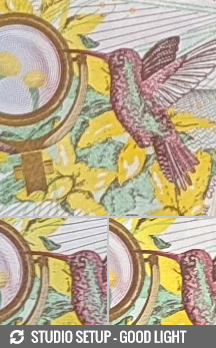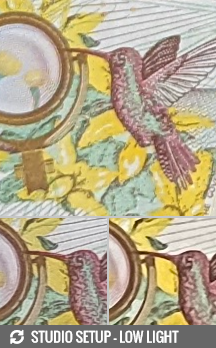 Google Pixel 6 against the Galaxy S21 5G and the iPhone 13 in our Photo compare tool
Portrait mode
Portrait mode on the Pixel 6 comes in two zoom levels labeled 1x and 2x, but they don't really correspond to the main camera's 1x and 2x. The 1x is more of a 1.3x (which, coincidentally, is the label it gets if you first tap on 2x in Camera mode, and then switch to Portrait mode - just pixel things), and that's good - it puts far enough away from your subject for the distance not to be uncomfortable, while also improving the perspective, without affecting sharpness too much.
So yes, portraits shot at 1x zoom are decently sharp on your subject - not pin-sharp and with some liberal sharpening applied, but still with a very Pixel-like texture to them. Subject separation is generally good, even with messy hairstyles, but it's far from infallible, and we did get some mix-ups around clothing lines. The default background blur lever is a bit much, too, we'd say, and makes for a somewhat artificial look. You do get to tweak that in the gallery, though, so it's not a big deal.
The 2x zoom level, we're including only for thoroughness' sake - it's just plain bad, don't use it.
Selfies
The selfie camera on the non-Pro Pixel 6 is different from the Pro's, and this one can't cover quite as wide a field of view - that said, the 24mm equivalent here is anything but limiting. You get sharp and detailed 8MP images with minimal noise. Dynamic range is excellent, and even scenes with strong backlight will be rendered well. Colors are again very pleasing with a hint of extra warmth on skin tones, at least on this Caucasian male subject.
Selfie portraits don't bring any real changes in global or pixel-level properties - colors are the same, HDR is in full blast, detail is sharp where it needs to be. Subject separation is, dare we say, better in selfies than on the rear camera, and the more conservative blur level here makes for a more organic look too.
Motion
Motion mode is still in beta, and that showed in our attempts to capture an Action Pan shot. Out of more than a dozen attempts, we got a couple of usable shots. They do look... interesting, but closer inspection reveals flaws in subject detection and not great detail on the subject either. Additionally, timing the shot isn't straightforward - we never seemed to be able to get the subject in the center of the frame.
Long exposure is a bit easier - you just stand there, not following the subject necessarily, though again, the timing can be hit and miss.
As a novelty, we'd say the Motion feature is worth a few tries.
Magic eraser
In the novelty category is also the Magic Eraser tool in Google Photos. It does get points for ease of use as it requires very little input from the user - you just need to draw around the object you want removed from your photo, and it will do it's thing. The results are okay, if you don't go looking for imperfections from up close.