A few hours ago we showed you some hands-on images of a phone that was alleged to be the upcoming Google Pixel 4. It had a familiar look, but with two rear cameras in the top left corner, and two selfie shooters in the top right corner of the screen - yes, it looks like Google is going with the (in)famous punch-hole tech this year.
Now we have a couple of new renders of the Pixel 4, except these don't look anything like any of the previous leaks. In fact, they much more closely resemble Apple's oft-leaked design change for this year's iPhones, with a huge square camera island on the back, even positioned similarly to how Apple is apparently going to do it. The big hump is rumored to house at least two, if not three cameras.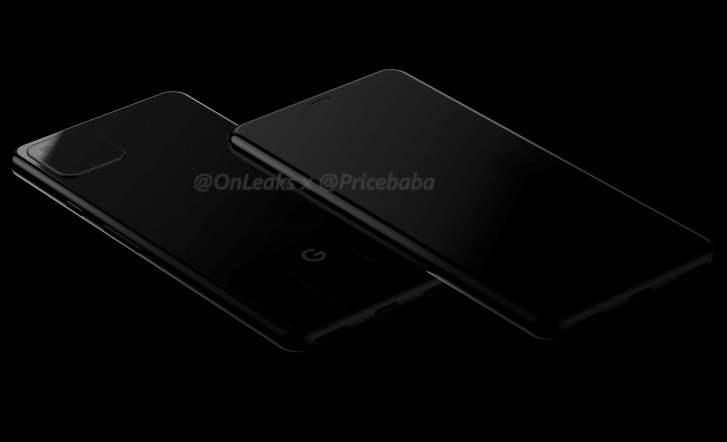 A fingerprint scanner is also missing on the back, which implies that the Pixel 4 will get an under-display sensor. Or perhaps Google will go all-in with face unlock this year. The headphone jack is still missing, unsurprisingly. Two speaker grilles can be seen on the bottom, which means there may be no front-facing speaker on that part of the phone - this should make the bottom screen bezel easier to live with in 2019.
On the other hand, the size and positioning of the earpiece may mean that Google is planning to retain the comically large notch seen in the Pixel 3 XL. If it at least adds facial recognition on par with Apple's Face ID to the notch, then perhaps more people would be willing to live with it.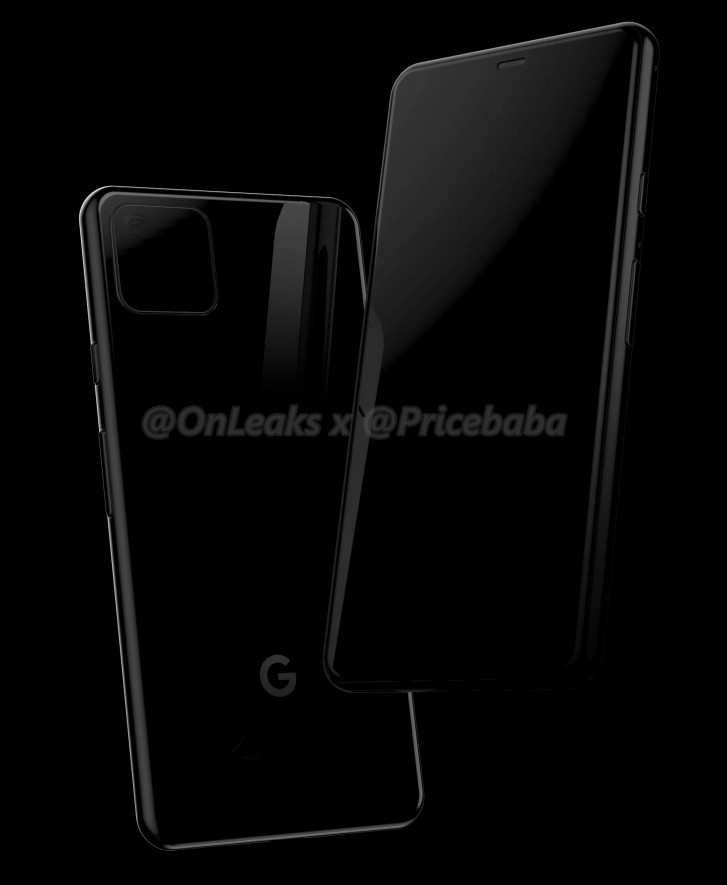 This is pretty much all we can tell from these renders, which are, as you can see, incredibly dark. While @onleaks, the source of these, has shared a lot of reliable info in the past, you should probably take these specific images with a grain of salt, because they're said to be created based on early Pixel 4 prototype schematics. That means Google could have tested this design but in the end opted for something else.
Still, it would be intriguing to have both Apple and Google release 2019 flagships that look this similar, at least on one side. The Pixel 4 should be powered by the Snapdragon 855 chipset, paired with at least 6GB of RAM - that memory amount is a first for Google and only a couple of years overdue.
?
Apple starts working on new designs many years before they are released into new products. So while that unknown phone you mentioned might have released something similar to Apple's design, it actually happens that Apple started working on the ...
?
Apple copied the Mate 20 back cameras and pasted it elsewere in a ugly manner. So copy soemthing as ugly and terrible is all less a good idea or a good thing. Worse for Google that will suffer the lost of sales as Apple is already suffering.
?
Everyone always copied Apple and will continue copying it. Awesome design is awesome design, and naturally everyone is attracted to that. All smartphones today are a copy of the original iPhone. In the tablet world there's only the iPad that l...
ADVERTISEMENT