Google Meet app for Android to get a new "safety feature" when walking
In the latest APK teardown, 9to5Google discovered a curious new feature coming to the Google Meets app for Android. It seems like Google wants to make conversations safer when on the move. That's why the functionality is called "On-the-Go".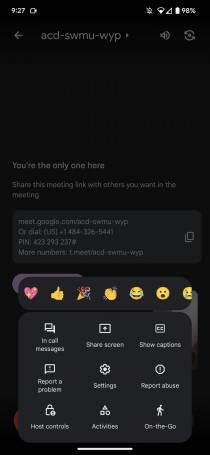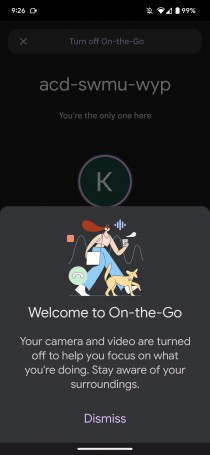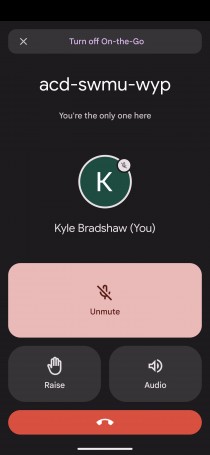 On-the-Go prompt in Google Meet
The feature itself is super simple - once Meet detects that you are walking while on a conference call, it will ask you to activate the On-the-Go feature. This will disable your camera and turn off the audio stream of other participants just for you. The rest of the participants will remain unaffected, though.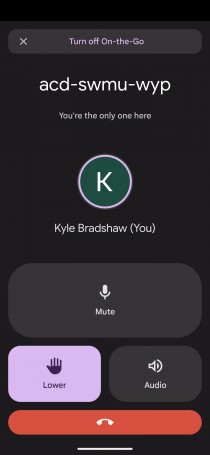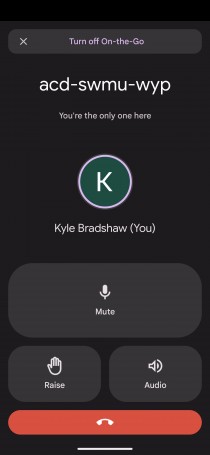 The new distraction-less interface in Google Meet
In addition, the app will enlarge most buttons on the screens so they are easier to press and see. The main idea is to minimize distractions. But once the handset's motion sensors detect that you are stationary, it will switch back to the standard view.
Next update: Google meet app to get 'Stop talking update' It mutes your mic when you talk for over 1 minute
ADVERTISEMENT