Google introduces Android 12L again, rolling out to tablets and foldables later this year
Now that Android tablets are having a comeback for some reason, and foldables are becoming more and more mainstream, Google figured out that it would be time to do something about the usually appalling user experience of Android on devices with bigger screens. Thus Android 12L was born, first announced last October.
A couple of beta builds followed that initial unveiling, and today the company is "introducing" Android 12L again, this time in a more mainstream fashion, less focused on developers and more on normal users.
Android 12L's optimizations for bigger screens include dedicated columns for notifications and quick tiles - the former on the right, the latter on the left. With this change, you'll have "more space to view and swipe away your notifications", the company says.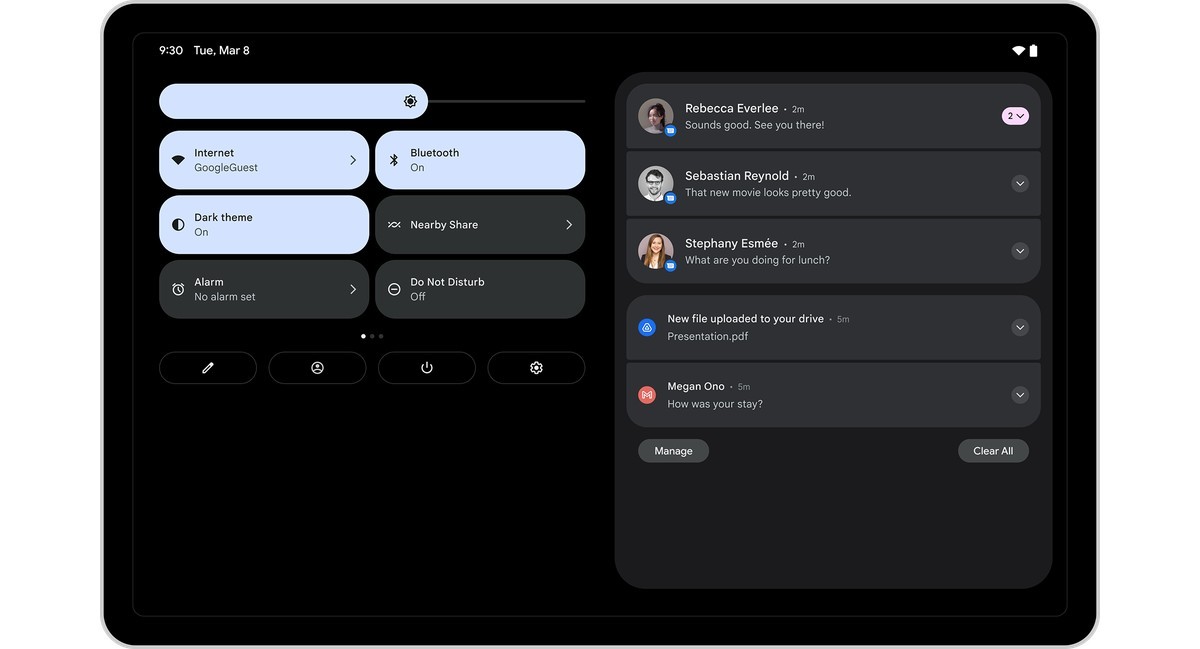 Settings has a two-column view on such devices with bigger screens, although some variation of this has already been implemented by a lot of Android device makers. Still, it's good to see it baked into "stock Android" finally.
The biggest new feature in Android 12L is probably the new taskbar. This stores app icons for you and thus allows for quicker multitasking, but not just because it's always visible and you can tap an app icon to quickly get to it.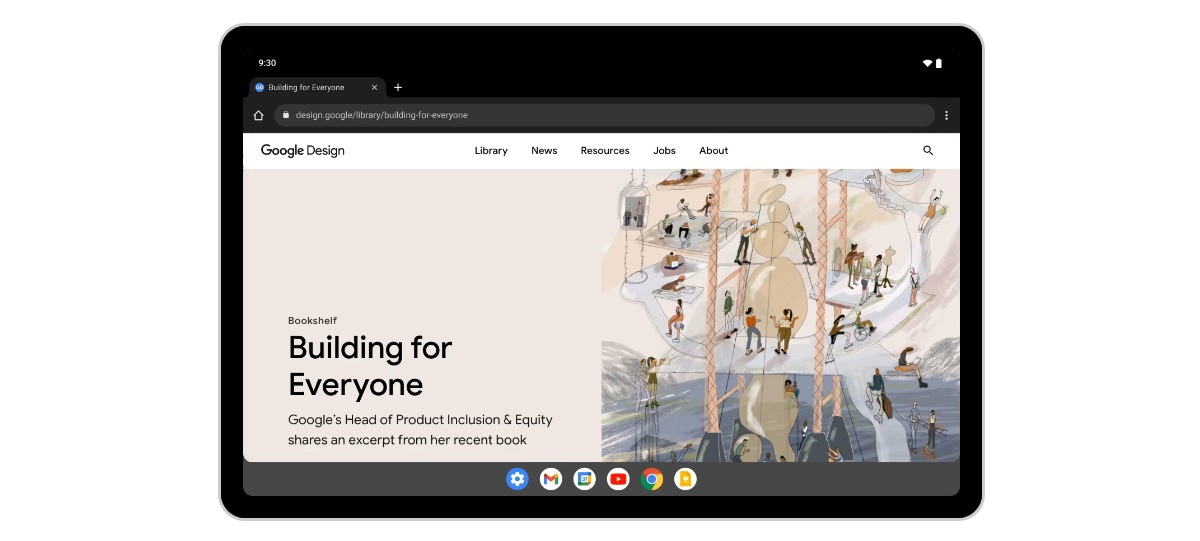 You can also drag and drop any app from the taskbar to enter split-screen mode. In case you were wondering, there's still a status bar at the top showing the time, notification icons, as well as the connectivity icons and battery capacity - looks like only Windows has figured out how to integrate all of these into one bar.
That's about it for user-facing features. Google expects to bring Android 12L "to your favorite tablets and foldables with planned updates from Samsung, Lenovo, and Microsoft". When? "Starting later this year", which could literally mean anything. Hopefully a less vague time frame will be on offer from the three companies named in Google's announcement, although it can't just be us noticing a lot of missing names on that list, right?
Highly doubt that things like that would be happen. Screen Cast only purely displays what's on the phone screen. Unlike the Samsung DeX which changes the display on the screen when connected to a bigger screen.
?
But obviously LG always did a better job than google... back in the days before offical floating windows, LG already got a floating calculator preinstalled since android 6? and I loved that.
ADVERTISEMENTS