Generative AI was a big talking point at yesterday's Google I/O conference and Android 14 is getting several new customization features powered by AI.
Generative AI wallpapers are probably the most interesting customization option in Android 14. You'll be given a prompt inside the wallpaper settings menu where you can choose a theme and style for your wallpaper by typing it out and then Google's text-to-image diffusion model will create several unique wallpapers for you to enjoy. Generative AI wallpapers will be available as a Pixel-exclusive feature drop starting next month.
The native Google Messages app is also getting Generative AI tuning with Magic Compose. The feature will offer AI-suggested responses based on your conversations which can be triggered from a new option next to the emoji menu in the message type box. You'll be able to select a writing style ranging from excited to Shakespeare and tune your message to sound concise and professional for formal occasions.
Google will expand personalization options for the lock screen with new fonts, colors, clock size and design options. Users will also be able to change the two shortcut menus at the corner to better suit their needs.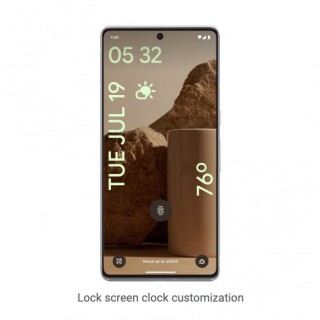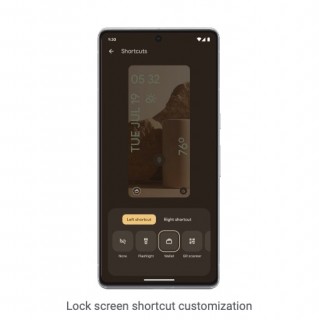 New lock screen customization options
Android 14 is also bringing emoji and Cinematic wallpaper options. You can now select up to 14 emojis, and browse through different patterns, colors and size layouts. The home and lock screen wallpapers are also interactive to touches on the home screen. Cinematic wallpaper that lets you select photos from your library and then adds a parallax effect to make them seem three-dimensional as you tilt your device.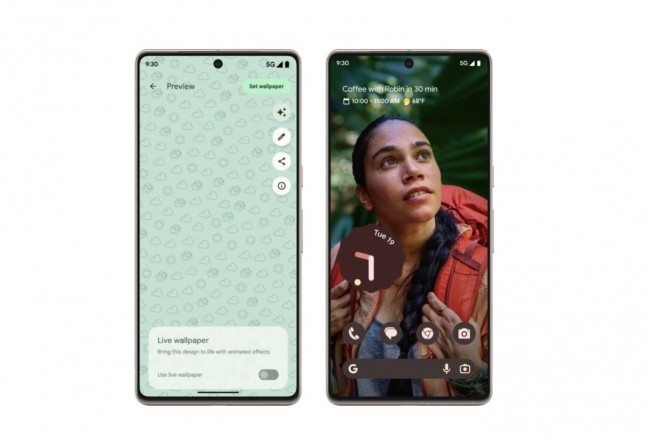 Emoji and Cinematic wallpapers
Find My Device is getting a big overhaul in Android 14 with support for a wider range of devices from different makers even when they are offline via Bluetooth proximity. These include wireless accessories like headphones, watches, and location trackers as well as tablets and other devices. Find My Device will also recognize if a nearby location tracker is moving alongside you and help you locate it.
K
You never drop me down google pixel on fire ✔️🔥🔥🔥🔥🔥
d
Hey thank you!!! I was seeking for the particular information for long time. Good Luck ? Dubai Visa Services
ADVERTISEMENT