Apple iOS 12 - definition
iOS 12.0
iOS 12 was introduced during Apple's Worldwide Developers Conference on June 4, 2018 and was released to the public on Monday 17 September 2018.
Following the criticism leveled at iOS 11, iOS 12 for Apple was a consolidation release. Refining existing features and under the hood improvements as opposed to feature overload.
And boy, did it deliver on its promises. In our testing on older iDevices, iOS 12 made them feel much more sprightly when compared to iOS 11.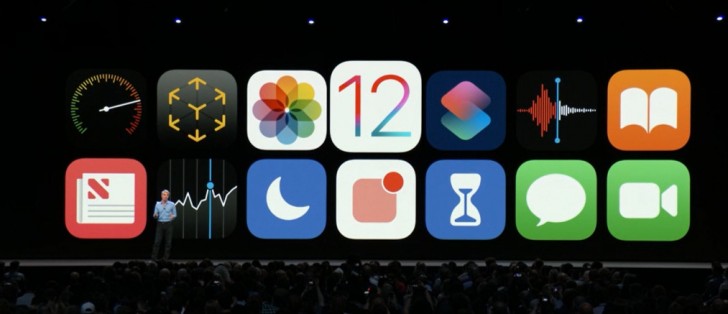 Version History
iOS 12 Features
• Improved performance especially on older devices
• Grouped notifications
• Enhanced Do Not Disturb with Bedtime mode
• Screen Time to monitor and control device usage
• Enhanced Battery information and Battery Health has left its beta status
• Photo's app search improvements and new 'for you' tab
• New Measure App utilising AR to measure lengths and object dimensions
• Apple Books, Stocks, News and Voice Memos all enhanced and with Stocks and Voice Memos availible on iPad
• Introduced Siri shortcuts for custom skills via Shortcuts app
• Group FaceTime (coming post iOS 12.0) and new effects for FaceTime and Messages
• Four new Animoji — koala, tiger, ghost, or T. rex
• Create a personalised Memoji for use in Messages and FaceTime
• ARKit 2 for more immersive augmented reality experiences — ones that multiple people can experience simultaneously. AR objects can now be sent with Messages and Mail, then viewed in the real world
• New iPad gestures mirroring iPhone X. Laying the groundwork for refreshed iPad Pro's with Face ID and no Home button
• iPhone apps running on iPad now run in larger display size, emulating iPhones with taller dislay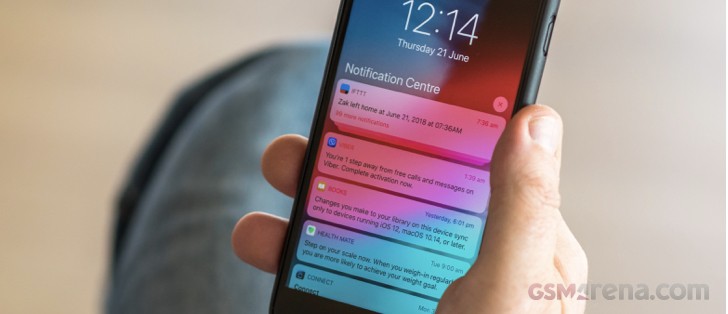 You can read our iOS 12 beta hands-on article where we detail our thoughts on iOS 12 release.
For more details and examples of ArKit 2 refer to our article iOS 12: All you need to know about ARKit 2.