It's really no surprise that the Xiaomi 12 will have a global version, since its predecessor, the Mi 11, also launched globally following its initial release in China. The 12 was unveiled for the company's home market last month, and it's expected to make its global debut soon.
Ahead of that, someone put a prototype of the global model through the paces of Geekbench, and that has naturally resulted in a listing of it found in the benchmark's online database.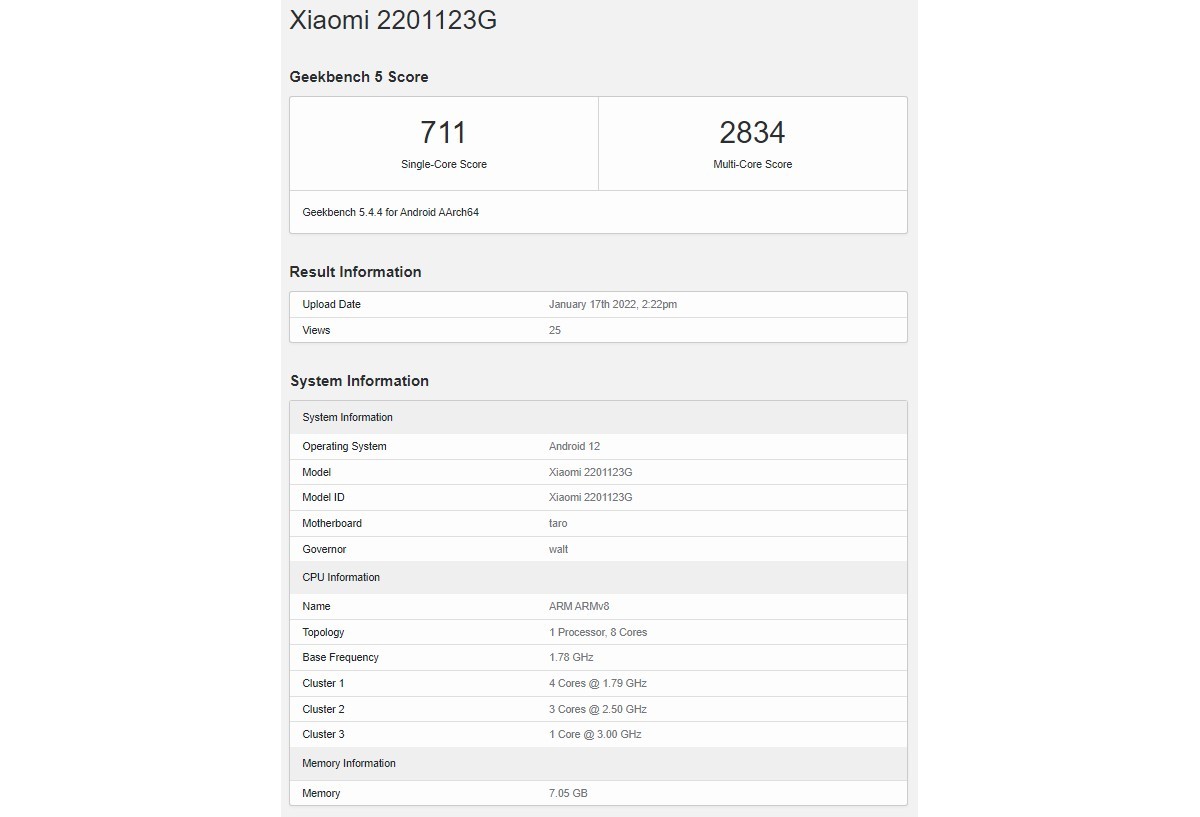 This reveals that the global Xiaomi 12 will have the Snapdragon 8 Gen 1 chipset at the helm just like its Chinese sibling (the "taro" motherboard has been associated with Qualcomm's latest and greatest in the past). The phone in question had 8GB of RAM, and it's still unclear whether the global Xiaomi 12 will get an additional 12GB option like it has in China.
The software the prototype ran was Android 12, so at this point it's pretty much a given that the global model will launch running that - with MIUI 13 on top, we assume. We know this is the global Xiaomi 12 because the 2201123G model number was revealed as such by a previous certification in Indonesia. The global Xiaomi 12 Pro, on the other hand, will have the model number 2201122G, and this means that, unlike the Mi 11 Pro last year, the 12 Pro will make it to global markets too.
And that makes sense considering the size delta between the 12 and 12 Pro - from that point of view, the 12 Pro can be called the true successor to the Mi 11. Of course, there should also be a 12 Ultra at some point, although this is likely to join its siblings later in the year.
k
someone kindly has news on any global announcements I'm starting to get tired of this very long wait
M
Or the Xiaomi devices were kept and used differently from the iphone prior to the video tests. Hard to tell unless actually being there and seeing behind the scenes. So I will reserve judgement until I get to test for myself. Btw I also live in ...
ADVERTISEMENTS