Flashback: the Sony Xperia XA Ultra had an amazing selfie camera with OIS
This week Sony unveiled its Xperia 5 V, a camera-focused phone that while not the smallest smartphone around is still one of the most compact to feature a flaghsip chipset and a premium camera setup. And while thinking back on some of Sony's most interesting camera phones, we were reminded of the Xperia XA Ultra, a phone with an incredible camera that sat on the opposite end of the size spectrum.
This model arrived in mid-2016 and was an absolute giant – it had a 6.0" 1080p display with the then-standard 16:9 aspect ratio. For comparison, a Galaxy Note7 from the same year had a 5.7" 16:9 display. The XA Ultra towered over the Note with its 164mm height and it proved challenging for one hand operation at 79mm wide, 8.4mm thick and with its weight of 202g.
While Sony took pride in its slender side bezels, the top and bottom ones were a different matter. Except this time there was a good reason for it and it is the same reason that we thought about this phone.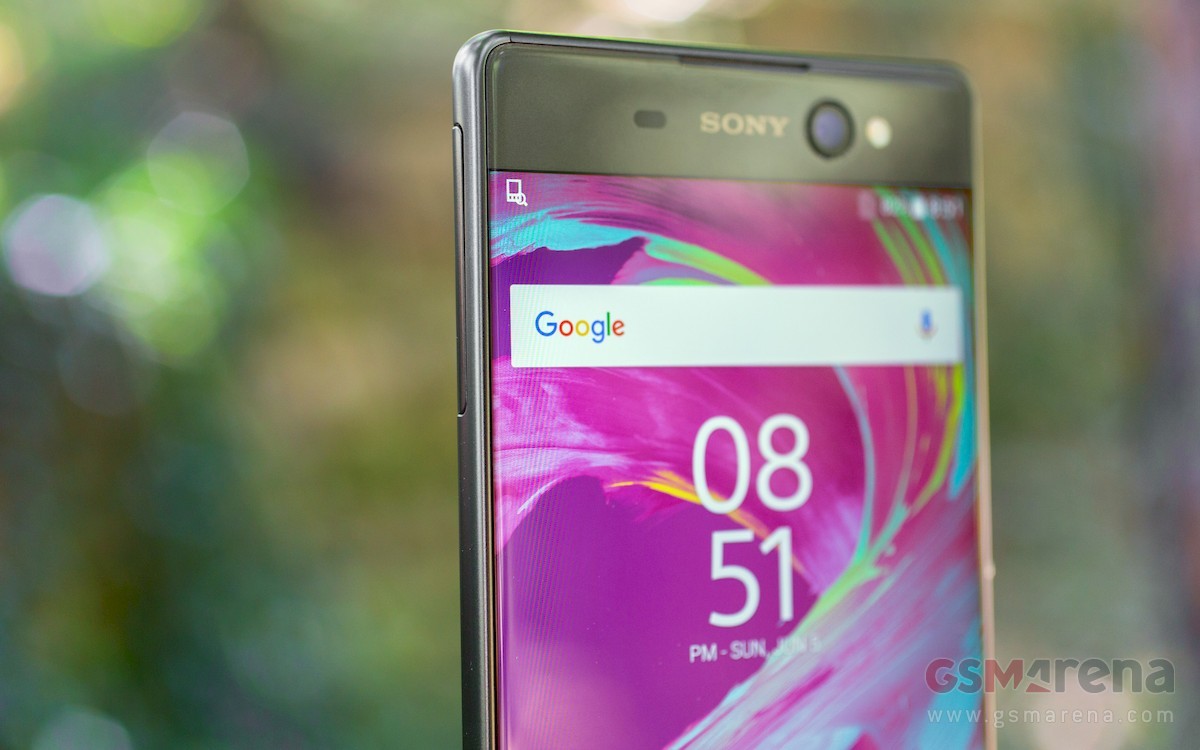 The Sony Xperia XA Ultra is one of very few smartphones with Optical Image Stabilization (OIS) on the selfie camera. It was nearly the first phone to do it too, except that two HTC 10 phones beat it to the punch (that said, the Xperia had the last laugh, but we'll get to that).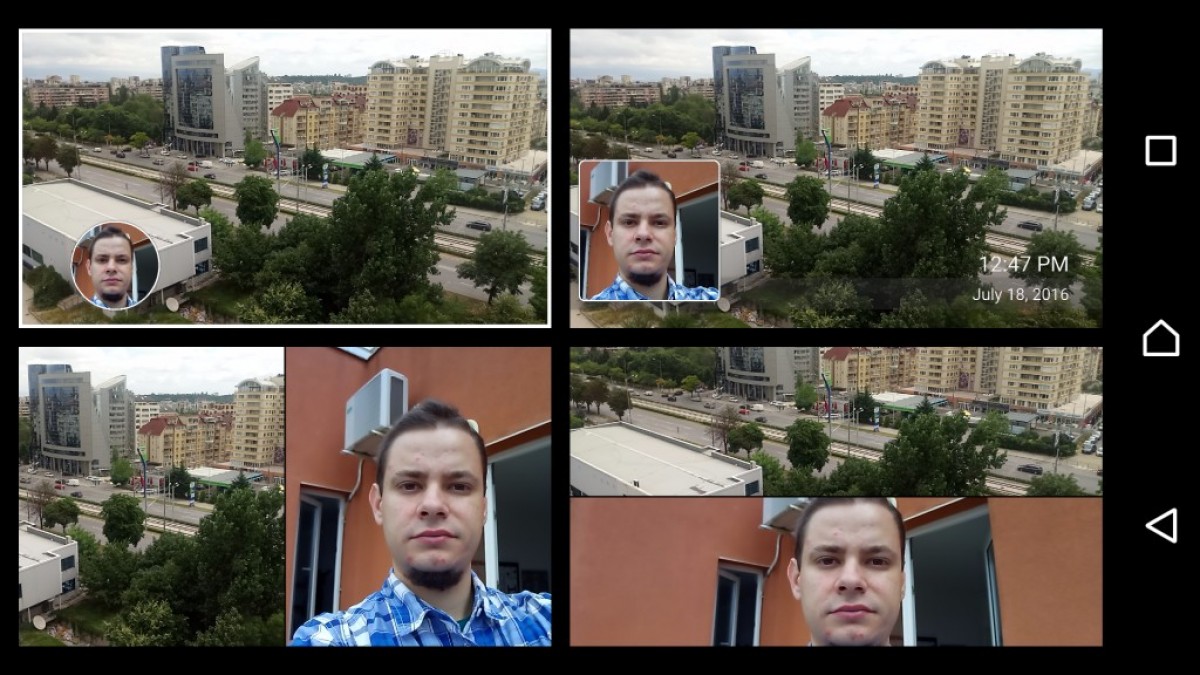 The front camera had a fairly large 16MP sensor (1/2.6") and a wide 23mm lens, plus it had its own LED flash for late night selfies. It could record 1080p video at 30fps, which while not impressive for 2016, was just as good as the main camera on the rear could do.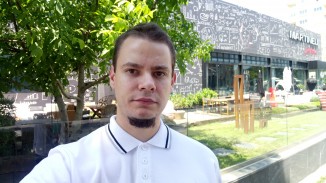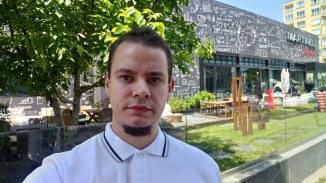 Sony Xperia XA Ultra: Selfie • HDR Selfie
Image quality was impressive for the time, shots were detailed and with little noise, the dynamic range was good and it only got better with HDR enabled. There were fun modes to play with and the front flash even had a "fill light" mode. The camera struggled in the dark, however, and had trouble producing sharp photos.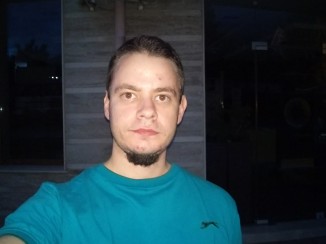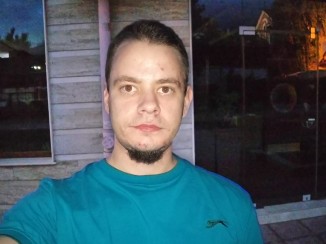 Sony Xperia XA Ultra low-light: Auto flash • Fill light
While not bad, the rear camera wasn't anything worth spending more than a paragraph on. It had a 21.5MP sensor (which was only a bit bigger at 1/2.4") and interestingly enough this module lacked OIS. The XA Ultra really was all about that front camera.
You'd think that the OIS made the front camera perfect for shooting vlogs while walking and while stabilization was decent, it wasn't perfect and there were some other issues. For example, the wide lens created a fish eye effect, which was corrected on still photos, but the MediaTek Helio P10 chipset wasn't powerful enough to do it for videos too.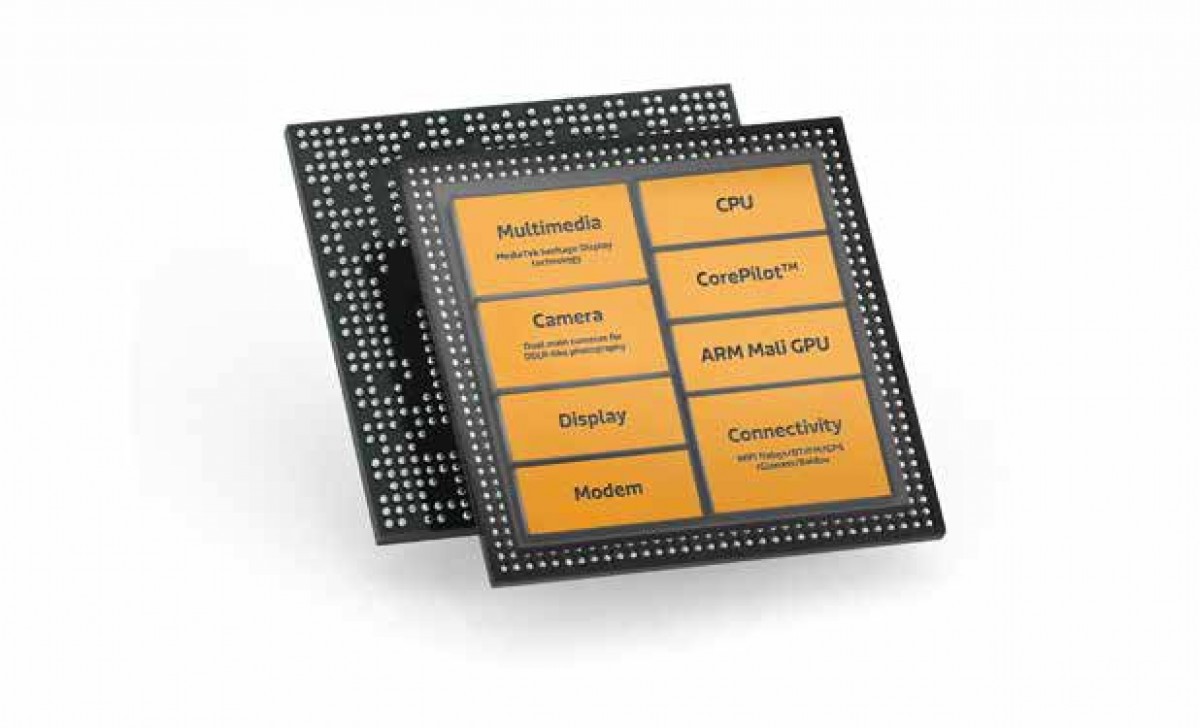 Performance was very middle of the pack and despite having a large 6" 1080p display to work with, games could only render at 720p resolution – the Mali-T860MP2 GPU just didn't cut it for serious gaming.
Other than that, the display was quite beautiful. It was bright and had good contrast ratio, the colors weren't very accurate but the Super Vivid mode made images pop. And there was the Mobile Bravia 2 engine that added image processing like noise reduction and sharpening to videos.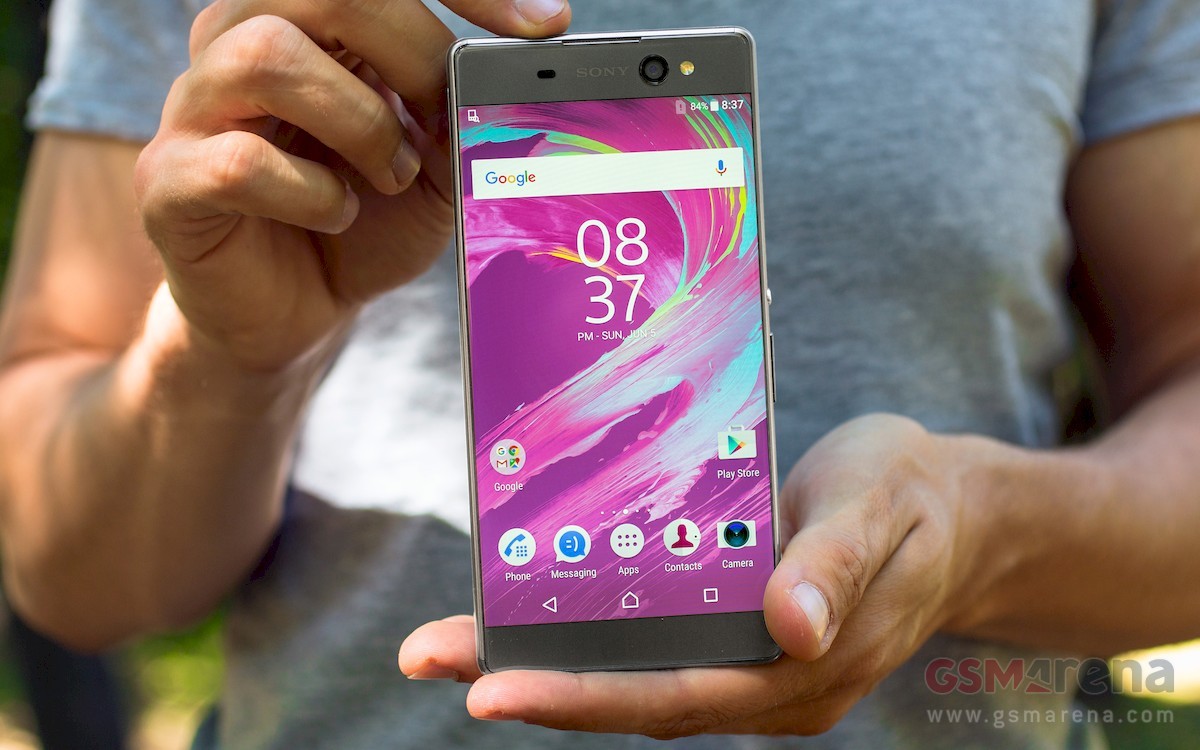 Despite its towering stature, the XA Ultra had a tiny battery with 2,700mAh capacity – that was the same capacity as the 4.6" Xperia Z5 Compact! Battery endurance was around half of what similarly sized phones achieved. We're not sure how this situation came to be, the Ultra was neither thin nor light, why the tiny battery?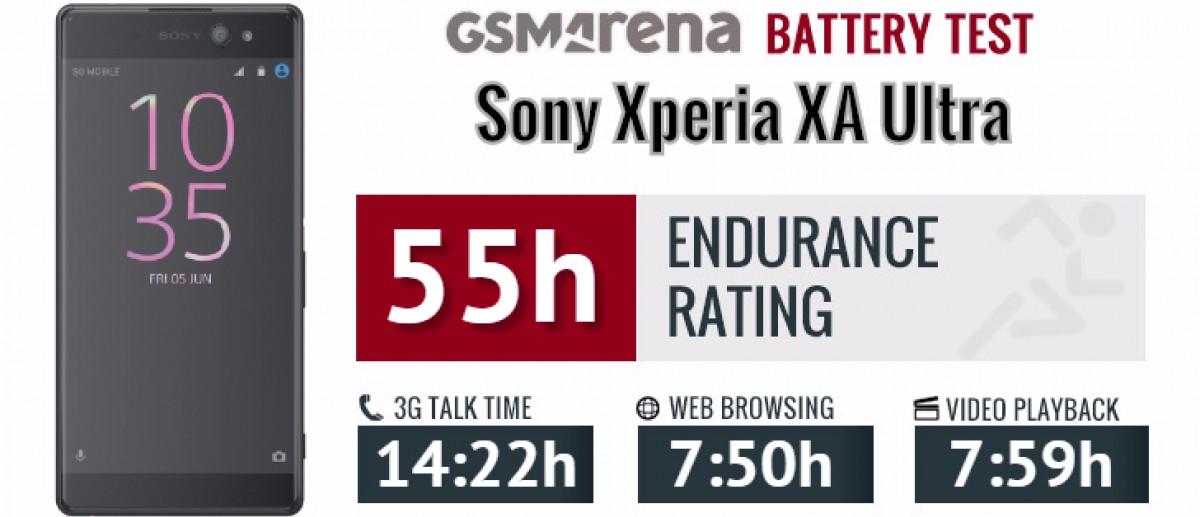 Admittedly, given the phone's size and its aluminum frame, it was never going to be light. That frame made the phone feel pretty upscale, though – even the premium Xperia X Performance had a plastic frame (and an aluminum back panel). If Sony had managed to fit a larger battery and had picked a faster chipset, this would have been one of the best mid-rangers ever.
We loved the XA Ultra for its screen and at the time it had the best selfie camera. Sure, HTC 10 did the "OIS selfie cam" thing first, but its 5MP sensor left things to be desired. At the time Oppo was marketing a phone called the F1 Plus as the "selfie expert", but that wasn't as good as the Sony either. It goes without saying that the HTC cost more than the XA Ultra, while the Oppo F1 Plus was about the same price.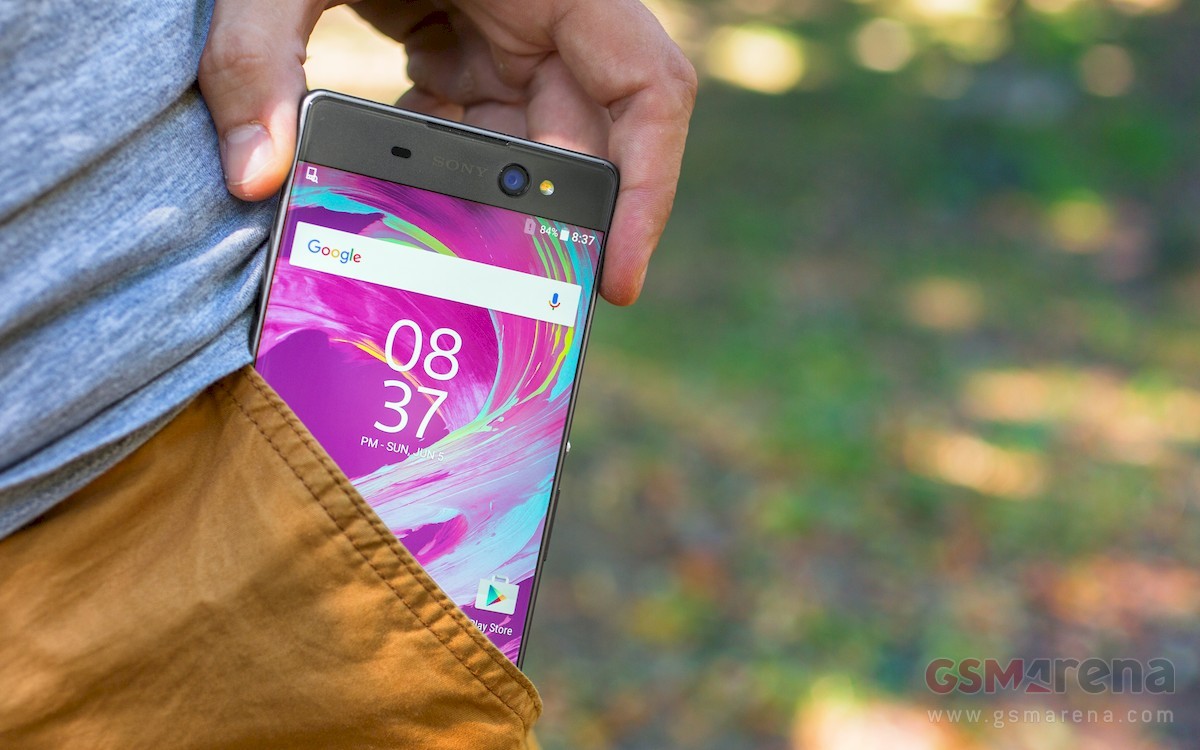 The Sony Xperia XA Ultra launched in the UK in May of 2016 at £300, a month later it hit the US too at $370, it was available in India too.
There were two sequels – the Xperia XA1 Ultra and the XA2 Ultra in 2017 and 2018, respectively. The XA1 did deliver a marginally faster Helio P20 chipset but kept the battery at the same 2,700mAh capacity. It was still one of the biggest phones of its day with one of the best selfie cameras, but was still a mild disappointment.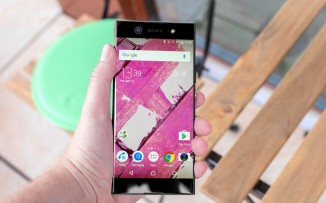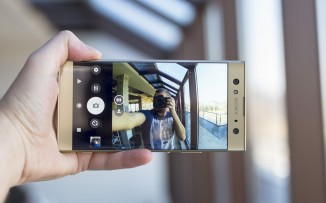 Sony Xperia XA1 Ultra • Sony Xperia XA2 Ultra
The Sony Xperia XA2 Ultra was much better. It jumped up to the Snapdragon 630 chipset and packed in a 3,580mAh battery. Even better, the 16MP front camera with OIS was partnered up with an 8MP 120° ultra wide camera. It was so good that we might cover it in more detail in its own article.
Do you remember the Sony'x Xperia XA Ultra phones? Do you think that smartphone makers have done enough to improve selfie cameras over the intervening years or did they peak in 2016?
I
I still have mine Been using it till last month It had problems like being weak and some ghost touch but it was so beautifully built and had very lovely screen and very light software that even in 2023 it hadn't any lags on daily uses Mine...
?
Infinix Note 30 has front led flash and physical proximity sensor
J
It has the worst touchscreen with a terrible lag for every touch...
ADVERTISEMENT