Flashback: how Amazon Fire Phone's big bet on 3D and impulse purchases failed
In 2004 Amazon CEO Jeff Bezos created a team to build an ebook reader – in 2007 the Kindle was born and it went on to dominate its market. Then in 2011 the Kindle Fire Android tablet arrived and while it couldn't quite achieve the same domination it became a major player in its niche. What was next?
An Android phone – but not one that is beholden to Google. At the end of July 2014 Amazon unveiled the Fire Phone. It ran Fire OS, the company's fork of Android that has been reworked to slot into the Amazon ecosystem much like the Kindle readers and Fire tablets were.
By that we mean that Kindles sold books (Amazon's original business), Fire tablets sold books and streaming. What was the Fire Phone meant to sell? Everything. Let us back up and start from the beginning.
An Amazon phone has been a rumor since around 2010. A lot of things were said early on, like how it would be free with an Amazon Prime membership. In reality things worked out the other way around.
The phone was officially announced on June 18, 2014. It was an AT&T exclusive (like a certain influential smartphone before it) and while it wasn't free, it cost $200 with a 2-year contract. Off contract it was $650.
That was pricey – it was iPhone 6 money – but it was a unique phone and it came with perks like a free year of Amazon Prime. That wasn't nothing, 2014 is when the cost of Prime went up from the original $80 to $100. We'll talk more about the price in a bit, first let's focus on what exactly people would be buying with their $200/$650.
The standout feature of the Fire Phone was an array of four IR cameras, each with a wide-angle lens (120°) and an IR illuminator. Data from those was fed into a custom low power processor, which accurately tracked the your face.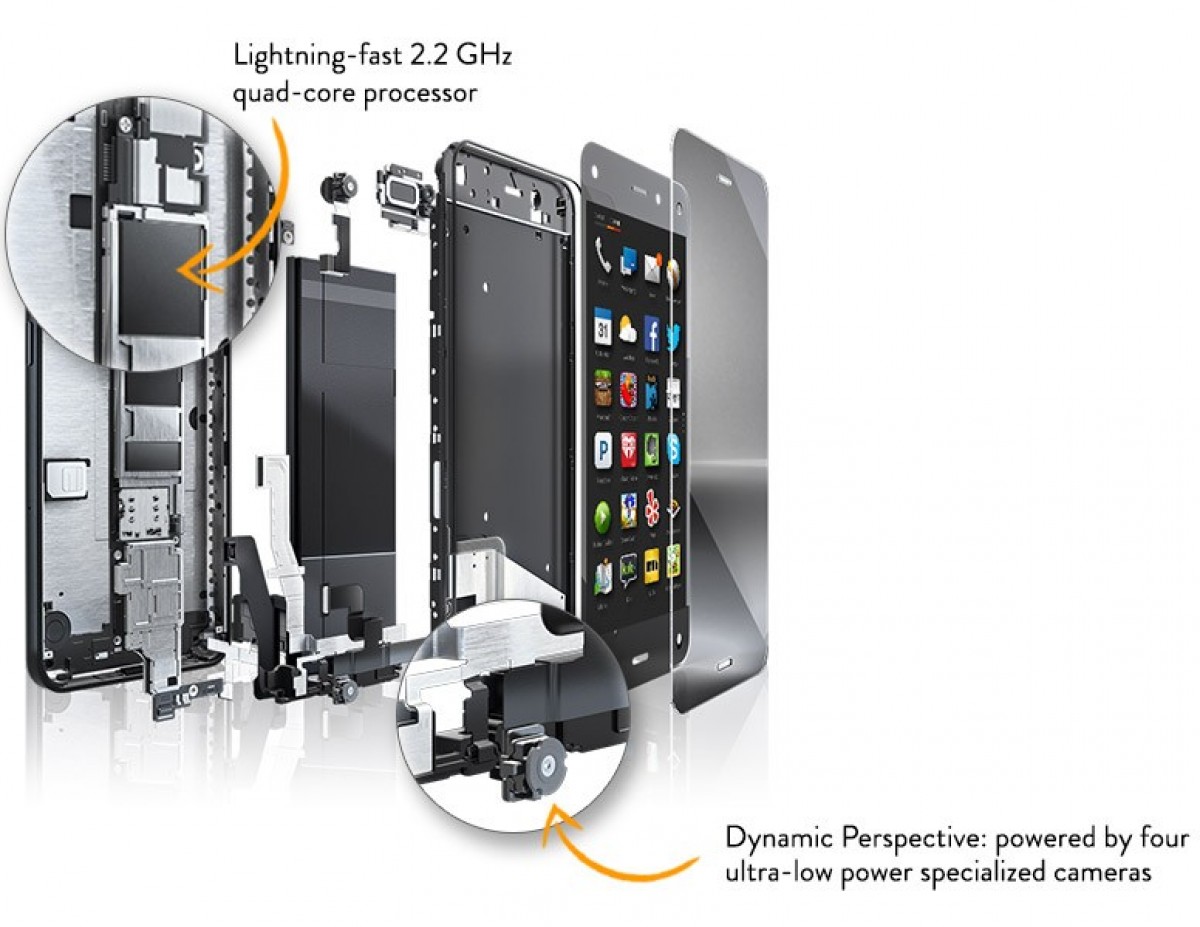 This allowed the software to create a 3D effect, rendering things as they would appear from your perspective. There have been phones with 3D displays before, but those used an autostereoscopic type of display – you could only see the effect from one particular perspective. The Fire Phone could create a 3D view from any perspective and without losing resolution (like an autostereoscopic display would).
The display was a regular 4.7" IPS LCD with 720p resolution – on the low side, considering that Androids had moved to 1080p already. It was guarded by the then-current Gorilla Glass 3.
The so-called Dynamic Perspective was used to add some pizzaz to the UI but also had other applications. Remember those lenticular cards that created a short animation as you tilted them left and right? The Dynamic Perspective feature was used to recreate this effect and create a moving image from your photos.
Speaking of, the Fire Phone was equipped with a 13MP camera on its back. It had OIS, an LED flash and could record 1080p video at 30fps. It was a regular camera - no magic here, at least not in hardware terms.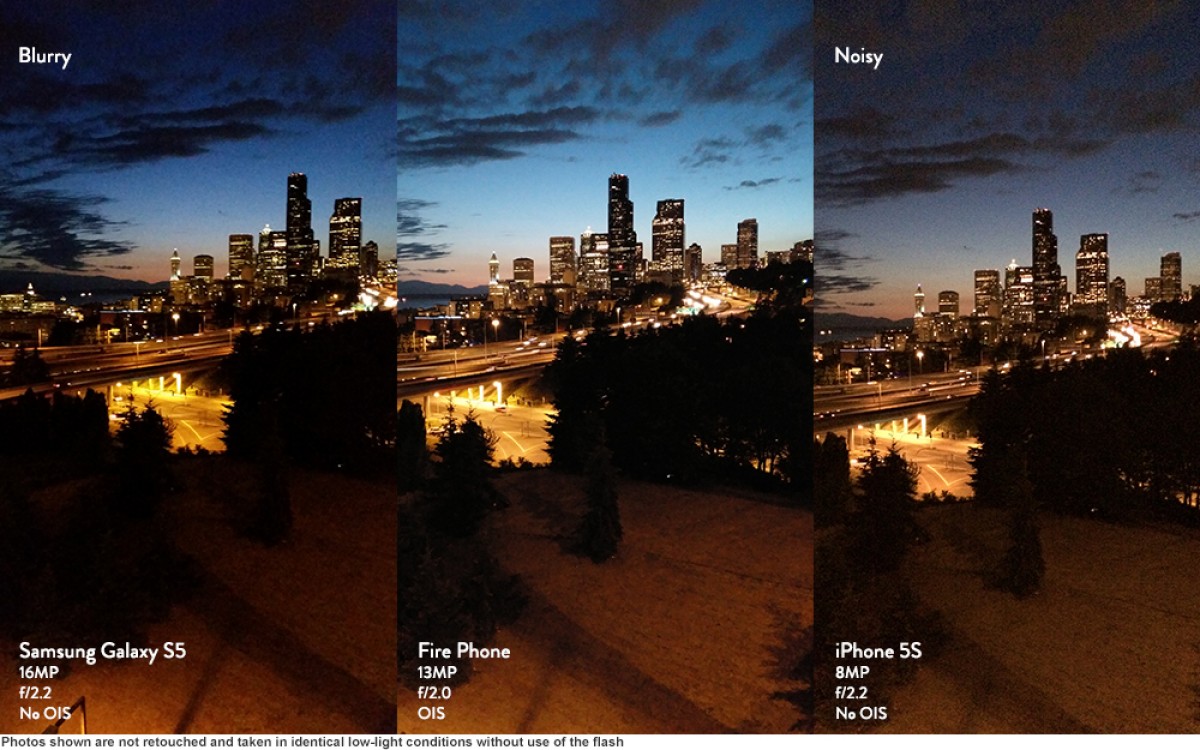 Remember that the Fire Phone was meant to sell everything? This is where Firefly comes in – this app (also a feature built into the camera app) was like a Buy button in your pocket. It could scan an object and bring you to an Amazon page that sells the thing.
It could scan product barcodes, of course, but that wasn't flashy tech. It used image recognition to figure out the brand of, say, a box of crayons and add it to your shopping list.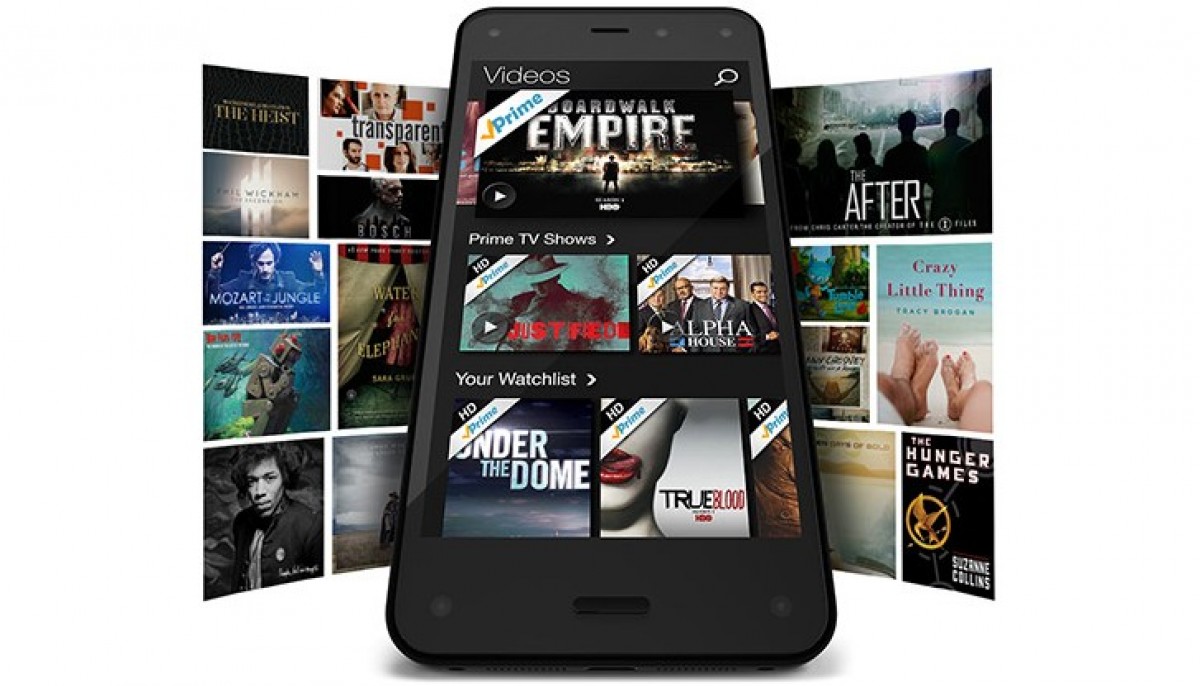 There were other uses too, like like recognizing songs, TV show and movies – coincidentally things that Amazon sells. It could also scan a phone number or an email and add it to your contact book too, in case some one handed you a business card.
One thing that was genuinely useful was called MayDay – a 24/7 support service. This wasn't some AI thing either, tap the icon and you get an actual human on the other end, ready to help you out. Such a service would be great for a phone for less tech-savvy relatives who normally bug you every time something needs fixing.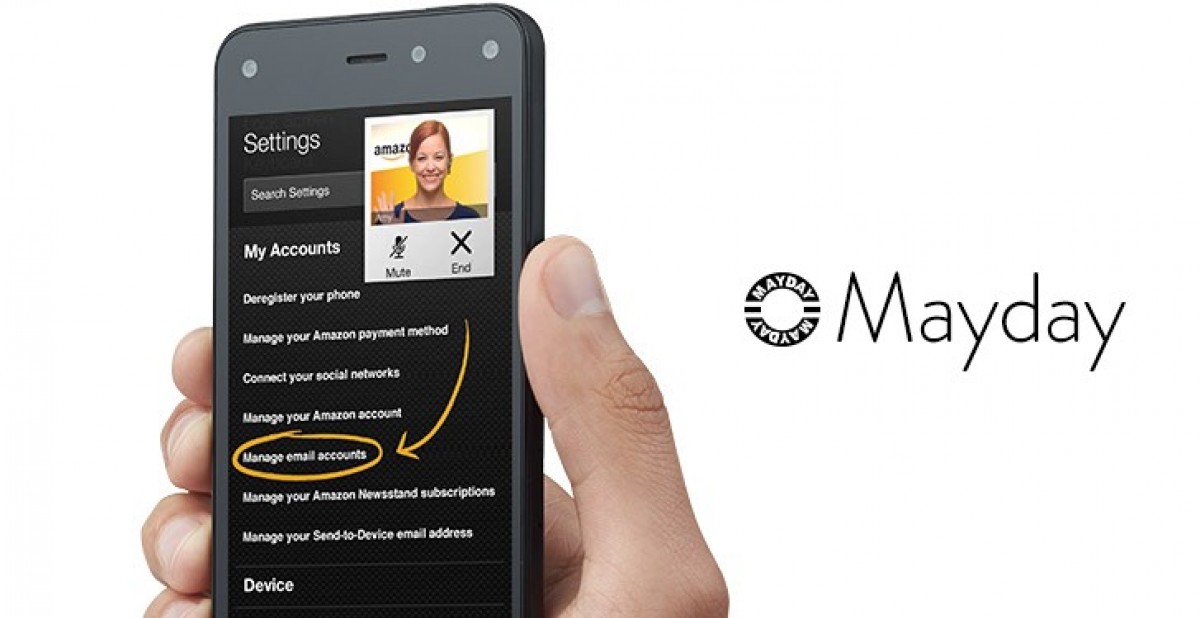 The Fire Phone was integrated with the rest of Amazon too, not just the storefront. For example, photos were backed up to the Amazon Cloud Drive, which offered unlimited photo storage for Fire Phone owners. Unfortunately, like Google's offer of unlimited storage, the dream didn't last (we're getting to that).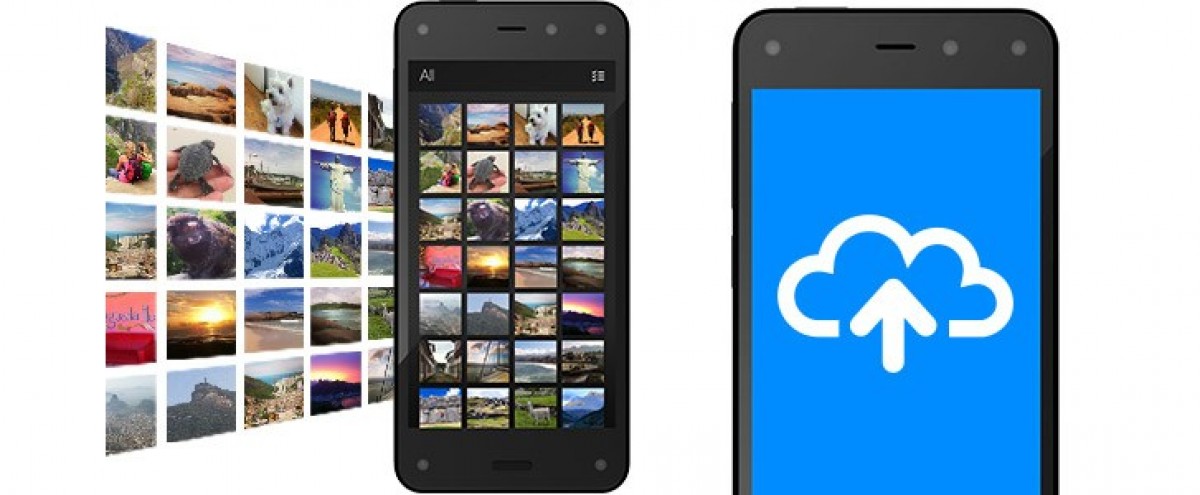 The phone ran Android – technically Fire OS 3.5 based on Android 4.2 Jelly Bean – but did not use Google Play. Instead, the Amazon Appstore was the main source of apps. There was also Amazon Video, Amazon Music and Audible, the Amazon Silk browser, a near complete replacement of the Google ecosystem. Some holes were filled in with third-party apps, though those still supported Dynamic Perspective. For example, users could use HERE Maps and tilt the phone around to gawk at the 3D buildings.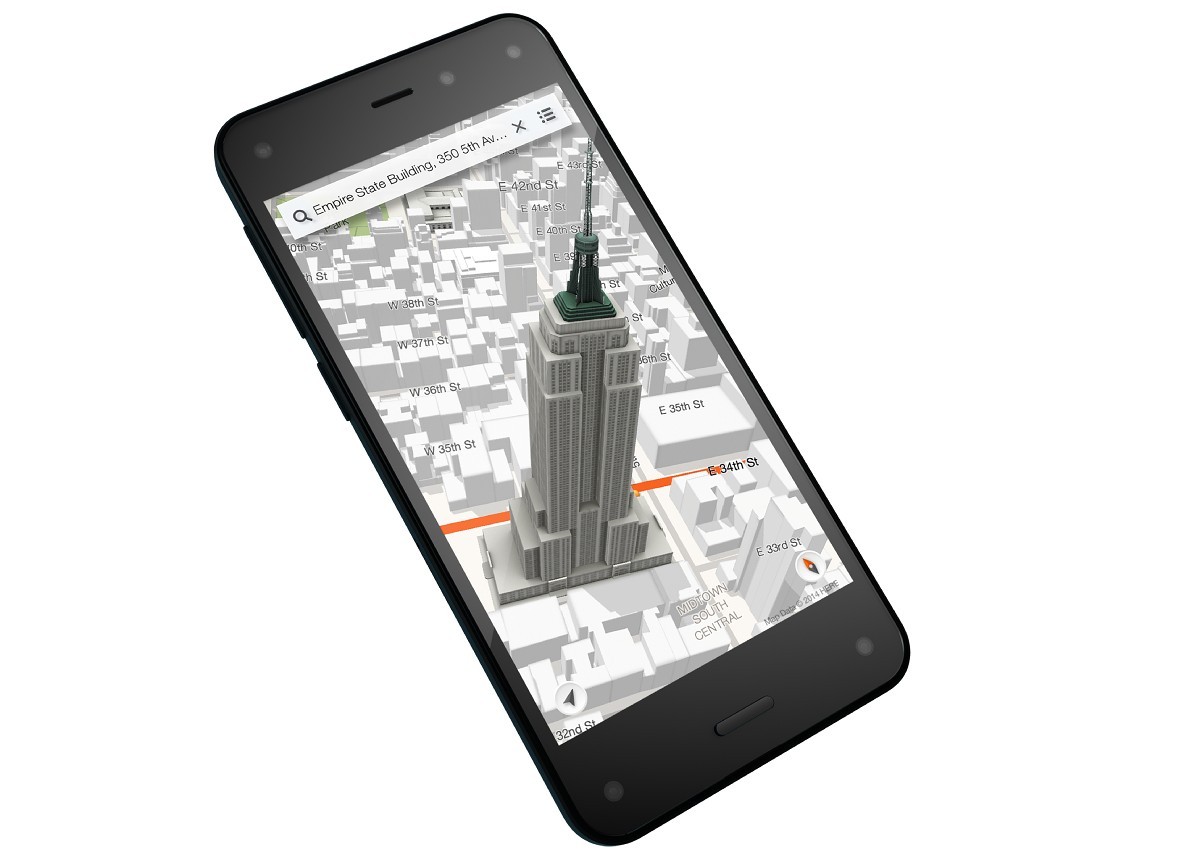 While not as well-stocked as the Google store, the Amazon Appstore is the biggest alternative – there's a reason Microsoft chose it as the default Android store for Windows 11.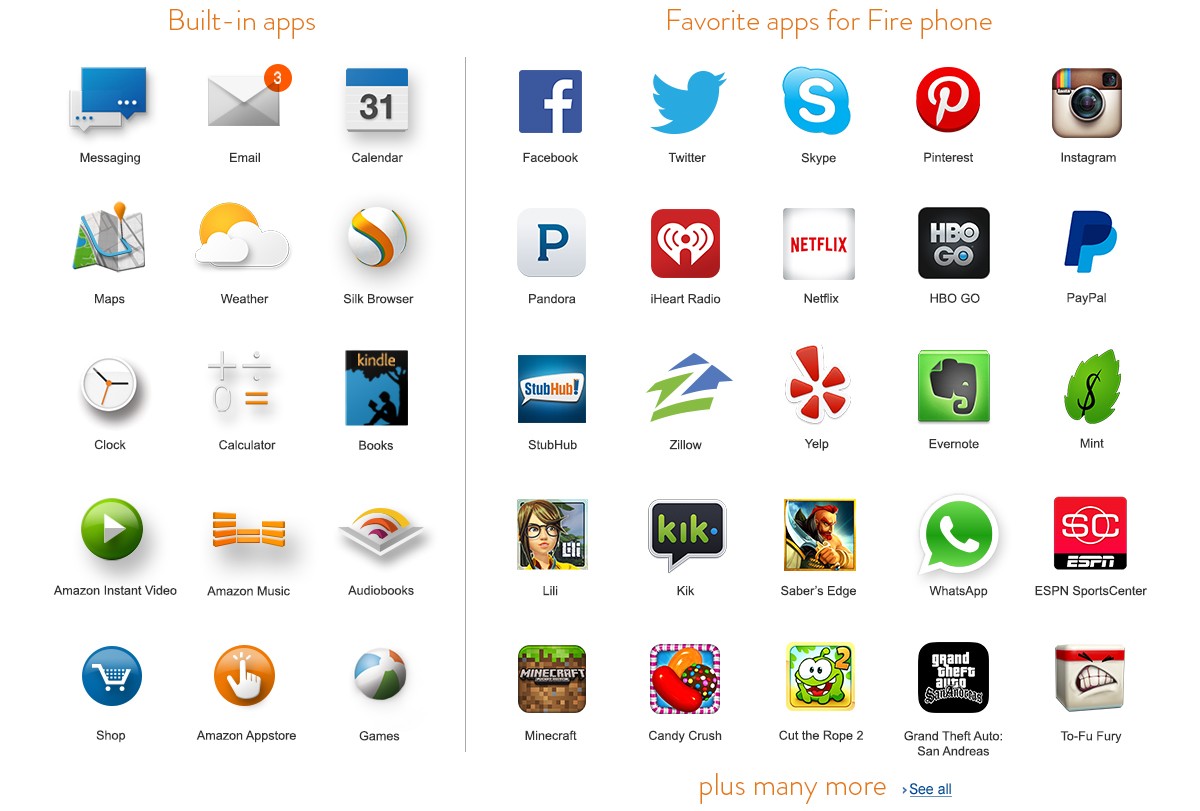 All those apps ran on a Snapdragon 800 chip with 2GB of RAM and 32GB storage in the base configuration (with a 64GB option). There was no microSD slot, which was disappointing since the Fire Tablets do have it.
The 4.7" HD phone was nothing stellar, but at least Amazon equipped the phone with stereo speakers for a better experience when streaming video and music. The 2,400mAh battery didn't have much juice for long streaming sessions, though.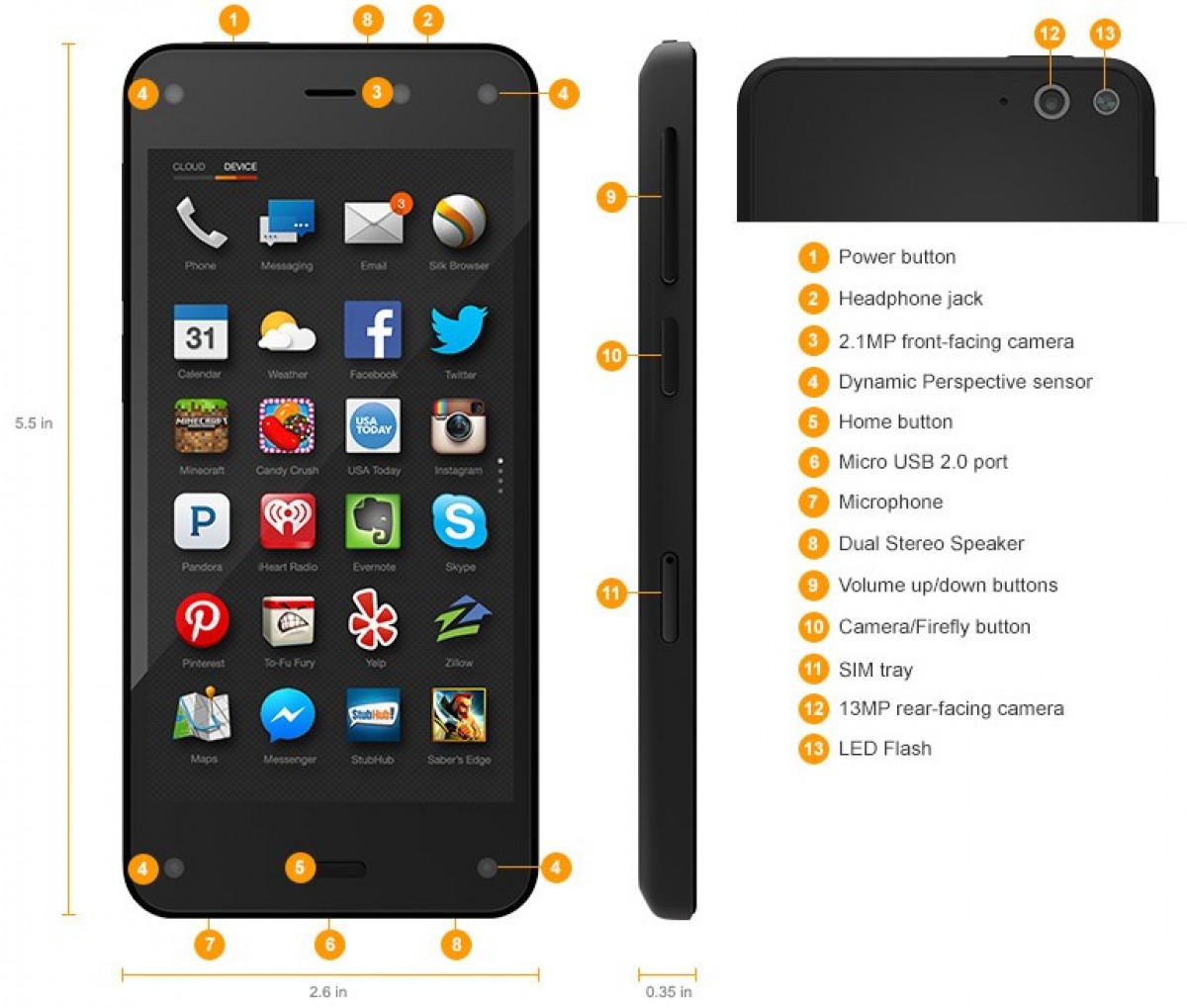 Okay, now we can finally get back to the price. As a reminder, at launch the Amazon Fire Phone was $200 with a 2-year AT&T contract or $650 without. A month and a half later these prices were slashed to $1 on contract and $450 off contract. By November an unlocked phone was down to just $200 (still with a free year of Prime).
A few price drops later Amazon officially pulled the plug – on August 2015, a bit over a year after announcement, the phone was listed as "Unavailable" on Amazon.com.
What went wrong? The obvious issue is the price. Fire tablets are some of the cheapest slates that you can buy, always were. No pizzaz, no gimmicks, just cheap hardware subsidized by Amazon sales. The Fire Phone was different, however, it spent money on the impressive but mostly gimmicky Dynamic Perspective system.
As a smartphone for day to day use, the Fire was knocked for its low resolution display, for the chunky bezels and for the OS that wasn't ready to power a flagship-level phone and more.
Between the failure of the Fire Phone and the Nokia X phones from last week you might think that a successful, non-Google Android phone is impossible. And that may be true, but we think the Nokia X series was closer to the correct price point than the Fire Phone. After all, you could just buy a Samsung Galaxy S5 and install all the Amazon apps. They would miss out on Dynamic Perspective, but the novelty of that wouldn't have lasted long anyway.
The Fire Phone launched in July 2014 and a report from August estimated that only 26,000 units were sold. This was significantly less than something like the LG G3, never mind the iPhone, which had people lining up on the streets to get one on launch day. Amazon expanded to new markets, partnering with O2 in the UK (£0 upfront, £33/month) and Deutsche Telekom in Germany (€1 upfront, €45/month), but that wasn't enough to turn the ship around.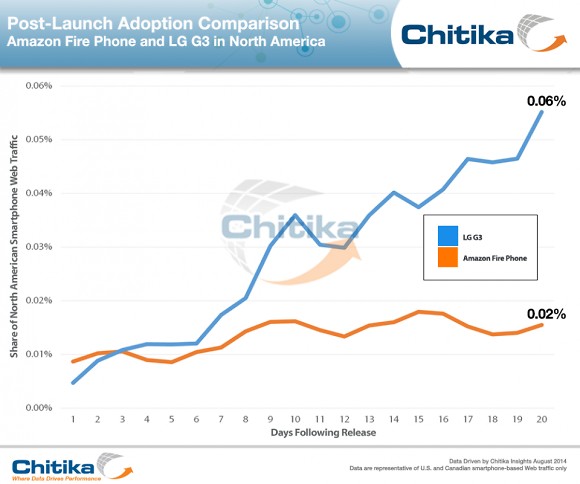 In October of the same year Amazon reported losses of $437 million, of which $170 million were attributed to the Fire Phone. It wasn't the sole reason Amazon lost money, but the company didn't want to keep it around for much longer and that is why it started slashing the price.
Kindle ebook readers still dominate the market, Fire tablets are front and center every Prime Day. There are Fire Sticks and Alexa-powered speakers too. But Amazon never made another phone.
?
Surprisingly I loved this phone, even though they don't sell in my country, I purposely ordered one from ebay and unfortunately because I was short in cash, I had to sell it. Nowadays I tried to look for it again and unfortunately it is so diffi...
J
Amazon could have made this work, but a bunch of nonsensical decisions were made that meant the Fire Phone was DOA - the hardware was that of a midrange phone that was adequate, but the price was completely off. Remember this device is a notch under ...
ADVERTISEMENT