Emergency SOS via Satellite is now live in the UK, France, Germany and Ireland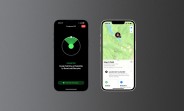 Nearly a month after its rollout in the US and Canada, Apple's Emergency SOS via Satellite is now available in the UK, France, Germany and Ireland for iPhone 14 series users. The service allows users to connect with emergency services where cellular and Wi-Fi coverage is unavailable. Users will need to be on iOS 16.1 or later to use the Emergency SOS via Satellite feature on their phones.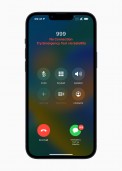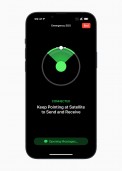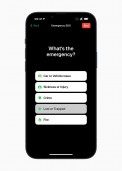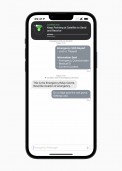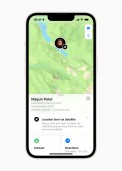 Apple Emergency SOS via Satellite demo
The new feature will be accessible right from the Phone app if there is no cellular connectivity at the moment of dialing. Users will see an Emergency Text via Satellite button right on the call screen, which will take you to the emergency questionnaire to fill in the details of your status. That will all be sent to Apple's relay centers to get in touch with local authorities.
Emergency SOS via satellite makes emergency communications over satellite more accessible, which is very exciting. In practice, it means that many more people will be able to contact 112 when they have no mobile coverage and need urgent assistance.

We are confident that this will save many lives and offer significant help to emergency services dealing with these often very complicated rescues." - Gary Machado, CEO of the European Emergency Number Association
You will be guided to hold the phone so it has a clear view of the satellites. The initial message will contain the location, emergency questionnaire answers, iPhone battery level and the user's Medical ID and transcripts will be shared with the user's emergency contacts.
?
Emergency SOS isn't free service; it's free only for two years after you buy the device. Afterwards, it requires subscription. But I'm unable to find the info how much it costs; Apple hides that info.
?
Clearly you don't. It depends on their orbital inclination
?
That's what I was saying - even where there's good cell coverage, it can go down, in a storm for incidence.
ADVERTISEMENT