DxOMark reviews Realme X2 Pro's selfie camera, gives it a mediocre score
Long after its release, the Realme X2 Pro's selfie camera got a review by DxOMark and the results aren't all that impressive. The 16MP selfie camera with f/2.0 aperture has no autofocus, but that's not its only issue as per the test.
The phone's selfie game isn't bad, per se, but it's not able to compete with the flagships of its time, meaning late 2019. And maybe it shouldn't have to as the phone costs half of what the big players are asking while offering comparable hardware.
Anyway, the overall score is 74 points and the selfie cam's key advantages are good color, decent detail levels at close range and accurate face exposure most of the time.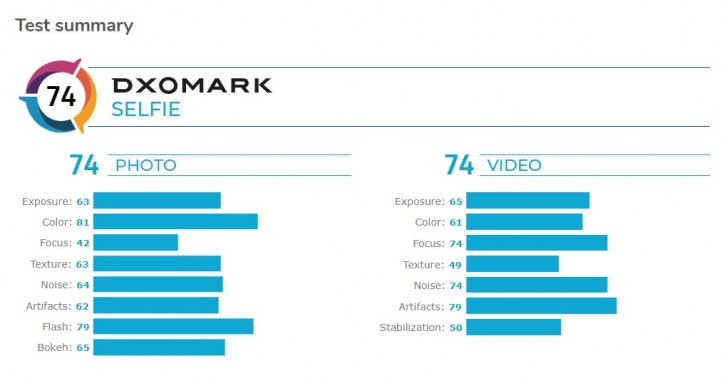 Unfortunately, the narrow dynamic range and the inconsistency with exposure prevented the phone from scoring higher. The video recording capabilities aren't great too as the stabilization is rather shaky, suffers from the same limited dynamic range and the overall detail is poor.
Score-wise, the phone slots right between the Huawei Mate 20 Pro and the Huawei P20 Pro in DxOMark's rank list. It's also a tad better than the iPhone X.
D
May be right. Apple did take the axe to its feet when they said they've got the best single cam Apple has ever thrown at the customers. I was thinking to put it right in competition with Oppo, OP, Xiaomi, Asus, LG, Pixels of the same time.
B
Fair enough. Maybe the focus should be the X2 vs the IPhone Se since the prices are comparable and the IPhone SE is a new phone.
D
Comparing 2 generation old handset with a current gen does not make sense if the prices have reduced. Tech has improved a lot in the past 2 years.
ADVERTISEMENT