Counterclockwise: Xiaomi shows $300 is all a flagship needs to cost
Xiaomi is one of the youngest smartphone companies, but its rise has been astounding. It was founded in 2010, released its first phone in 2011 and in 2014 it was already the top maker in China.
The first product the company made was MIUI ("Me You I"), a custom skin built on top of Android 2.2 Froyo. It was made available as a ROM to be installed on various phones, but the focus quickly changed to building in-house hardware.
It all began with the Xiaomi Mi 1. Offered at CNY 2,000 ($290/€250), it reached 300,000 pre-orders in 34 hours. Xiaomi soon partnered with China Unicom to offer a million customized Mi 1 units at CNY 2,700 and with two to three year contracts.
The next major milestone was the Xiaomi Mi 2. It was sold at the same price, but upgraded to a quad-core processor (Snapdragon S4 Pro chipset) and a 720p IPS screen. Introduced in late 2012, this model sold an impressive 10 million units in about a year. Not bad for a young company.
There was also the Mi 2S and the more affordable Mi 2A. That last one had a dual-core processor and half the RAM (1GB), but a slightly larger screen - 4.5" vs. 4.3".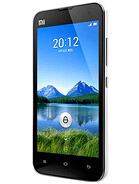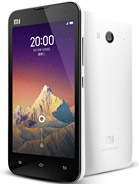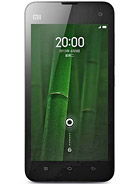 Xiaomi Mi 2 • Xiaomi Mi 2S • Xiaomi Mi 2A
International expansion was sped up after it built an HQ in Singapore, then India, Malaysia and the Philippines with plans to enter many more markets.
The Xiaomi Mi 3 (introduced in 2013) switched from plastic to a more premium aluminum-magnesium alloy for the chassis (but kept using polycarbonate on the outside). With the Mi 3 Xiaomi quickly attained popularity in India. It sold two batches of 20,000 phones in 2.4 seconds and 2.3 seconds, respectively, on Flipkart. In Singapore batches were getting sold out in 2 minutes. The young company was still struggling to manufacture enough units to meet demand at that point.
Xiaomi was fighting for a spot in the high-end market, but it saw that powerful budget phones are in high demand. So in the same year as the Mi 3 it introduced a new product line - the Xiaomi Redmi being its pioneer.
The following year the company also got into the big screen business with the Redmi Note. It also started making tablets with the Mi Pad 7.9, which used Tegra K1 power in an iPad mini form factor.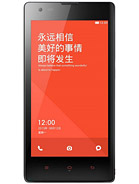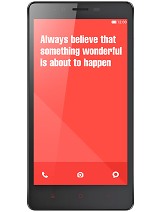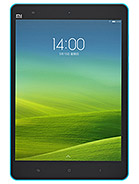 Xiaomi Redmi • Xiaomi Redmi Note • Xiaomi Mi Pad 7.9
At around this time Xiaomi started making Android-powered TVs too, laying the groundwork for what it is today - more a platform than a mere smartphone maker. From air purifiers to electric scooters, Xiaomi has its brand on just about every kind of device.
Xiaomi's early strategy was to launch one main phone a year with one or two modifications, but that wasn't working - the company had so many ideas so after 2013 it launched many models in both the flagship Mi and the mid-range to entry-level Redmi lines.
The Xiaomi Mi Note and Mi Note Pro was introduced in 2015, the cream of the Xiaomi crop. Both had 5.7" screens, but the Pro model had QHD resolution rather than 1080p like the non-Pro. The chipset selection wasn't ideal with Snapdragon 810 for the Pro and 801 for the non-Pro.
The Mi Note Pro launched at CNY 3,300 - €450 in 2015 money - which was aggressively priced against established flagships.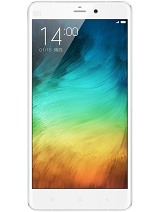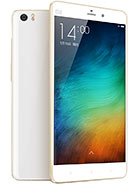 Xiaomi Mi Note • Xiaomi Mi Note Pro
The next major line to be introduced was the Xiaomi Mi Max. The original had a massive 6.44" screen, equally humongous 4,850mAh battery and a well-respected Snapdragon 650/652 chipset. We've been seeing an increased interest in large screens, but keep in mind this was 16:9, making it properly huge.
The Mi line was well established by 2016, but we can't skip over the Xiaomi Mi 5. It launched at the original Mi price of CNY 2,000 - $306! - which was a killer price for a Snapdragon 820-powered phone.
Soon came the Mi 5s (Snapdragon 821) and the Mi 5s Plus, which boasted Xiaomi's second dual camera and the first premium implementation (dual 13MP sensors, one color, one B/W). Those maintained the aggressive pricing, costing $345 and $390 respectively.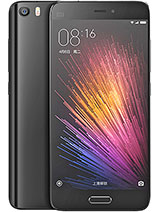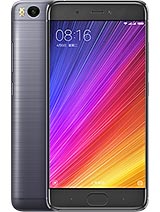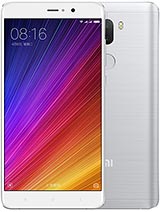 Xiaomi Mi 5 • Xiaomi Mi 5s • Xiaomi Mi 5s Plus
The Xiaomi Mi 6 (Snapdragon 835) was $360 at launch, the most recent Mi 8 (Snapdragon 845) is pricier at $420. That's still a very low price for a premium phone with the top Snapdragon chipset at the time.
While MIUI has been at the heart of every Xiaomi since the beginning, the Mi A1 bucked that trend - as an Android One phone it is more a Nexus than a Mi phone. It recently got two controversial sequels, which made it clear that the best hardware is still reserved for the MIUI-running phones.
Xiaomi's recent endeavors include the Black Shark gaming phone, but that and the Mi 8 Explorer are recent history and out of the scope of this article.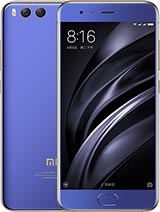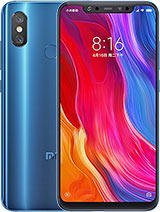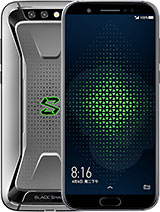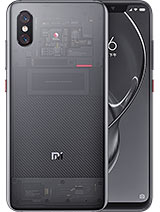 Xiaomi Mi 6 • Xiaomi Mi 8 • Xiaomi Black Shark • Xiaomi Mi 8 Explorer
So let's finish with what we consider is Xiaomi's biggest contribution to modern smartphone design - the Mi Mix. Designed by Philippe Starck it introduced the general public to tall aspect ratios (the LG New Chocolate having faded from memory) with its 17:9 display. It took Xiaomi six months to convince Google to support a screen taller than 16:9.
And look at those bezels - a 6.4" screen fit in just about the same footprint as an iPhone 7 Plus (5.5" 16:9 screen). But let's not forget the 4,400mAh battery, that deserves praise as well.
In many ways the Xiaomi Mi Mix set the tone for flagships in 2017 and 2018 - and it did it without a notch! The company's early reputation was that it was something of a copycat and we still can't say that it has found a design language of its own. But the Mi Mix was the biggest step in Xiaomi becoming a leader rather than a follower.
Xiaomi's latest phone (unveiled this week), the Pocophone F1 or just Poco, has the potential to be even more disruptive. It's a throwback to the Mi 5 with a $300 price tag and the top Snapdragon of its day. But it brings more hardware than the Mi 5, including a dual camera, stereo speakers and a 4,000mAh battery included in that price.
More often than not Xiaomi has made phone for the masses, selling great hardware at a price everyone can afford. This helped it grow as quickly as it did in these eight short years. Xiaomi recently became the 4th largest phone maker globally and while it has lost its lead in China, it's the top maker in India (or tied with Samsung, analysts can't seem to agree). The company is building retail stores in Europe, so soon it will be a household name, just like it is in the world's two biggest phone markets.
K
You know,updating to the latest Android version is not all updates are all about,Xiaomi regularly updates its MIUI version with new features,enhancements and security even for their lowest tier phones and that for years also and for most users that's...
V
Can't deny impressive company offering ambitious smartphones for third of a price of top dogs. Considering Smarthpone prices reaching 1000 dollar marks, next year my next phone could be one of the bad boys from One Plus, Xiaomi or OPPO.
R
Have the Mi5 and I love it. Beautiful phone with powerful internals for price for which you only get mediocre mid end phone from the big brands like Samsung or HTC. And people complain over MIUI, but I must say that I really like it. It's just nice a...
ADVERTISEMENT