Canalys: Xiaomi tops the Indian smartphone market in Q3, total market shipments down by 5%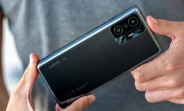 Based on data from the latest Canalys report, smartphone shipments in India few to 47.5 million units in the July-September period compared to 50 million in the same period last year. Supply chain difficulties persisted here as well and were seen mostly in the entry-level segment which forced all key players in India to down mark their more premium devices with promotions to make them more appealing.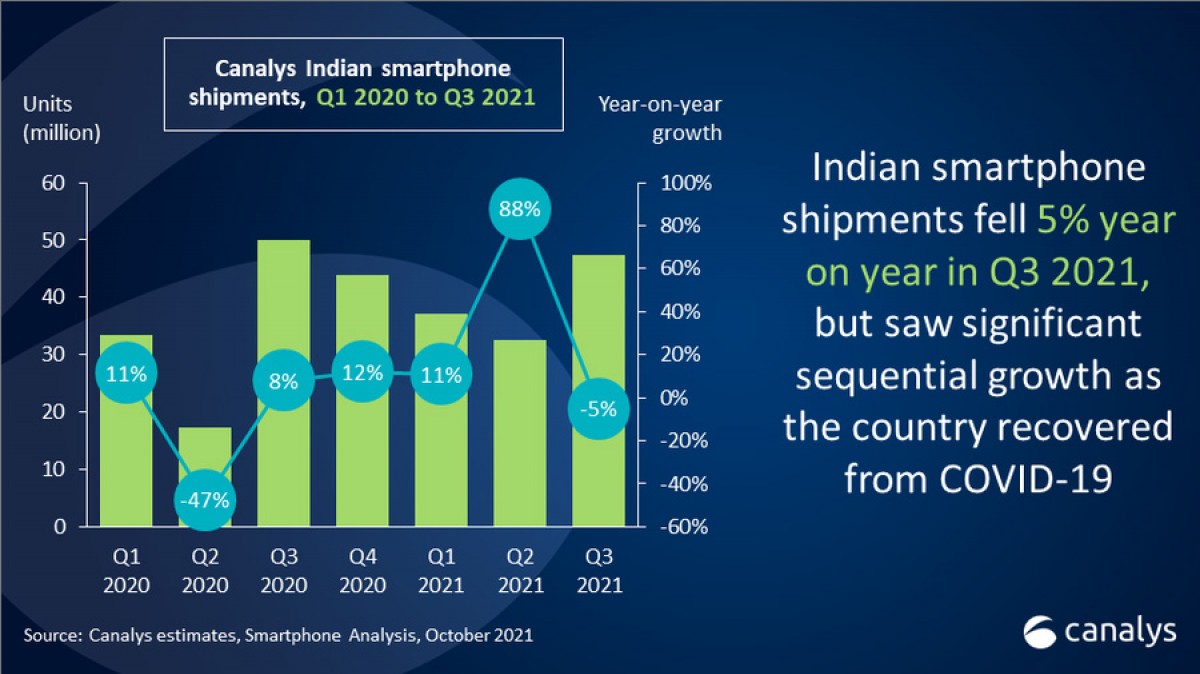 Xiaomi still led the way with 11.2 million shipments for the period followed by Samsung with 9.1 million and vivo with 8.1 million. Realme took up the fourth spot with 7.5 million shipments while Oppo had 6.2 million to round out the top-five. None of the aforementioned brands saw positive annual growth figures with Xiaomi and Realme in particular experiencing a 14% decline.
Company
Q3 2021 Shipments
(in million)
Q3 2021
Market share
Q3 2020 Shipments
(in million)
Q3 2020
Market share
Yearly change
Xiaomi
11.2
24%
13.1
26%
-14%
Samsung
9.1
19%
10.2
20%
-10%
vivo
8.1
17%
8.8
18%
-8%
Realme
7.5
16%
8.7
17%
-14%
Oppo
6.2
13%
6.6
13%
-7%
Others
5.3
11%
2.6
5%
+108%
Total
47.5
100%
50.0
100%
-5%
Looking ahead to Q4, Canalys predicts that the supply chain challenges seen in the past quarter will continue to affect vendors resulting in longer lead times and higher retail prices for consumers. One possible solution is to prioritize online channel sales which allow for margin buffers and less price disruption.
C
Someone above posted something about there not being a hidden which meant that Chinese are not spying using phones. This is extremely naive. Modern phones are computers. You having a phone with payment information, all your personal information, all ...
M
Ya, sure. sharing the link of that video. And yes, I don't have anything to say about seriousness. What Chinese are doing is not a top secret anyway. Beleive it or not is depends on people. And I don't care if they are not taking me serious...
ADVERTISEMENT